PeeCee and Nicole dress alike!
What happens when two gorgeous ladies dress alike? They have to capture their twinning moment!
Priyanka Chopra and Nicole Kidman, who were attending a polo event in New York organised to support Alicia Keys' Keep a Child Alive charity -- which helps aid and support children and families dealing with HIV issues -- opted for white outfits with black polka dots.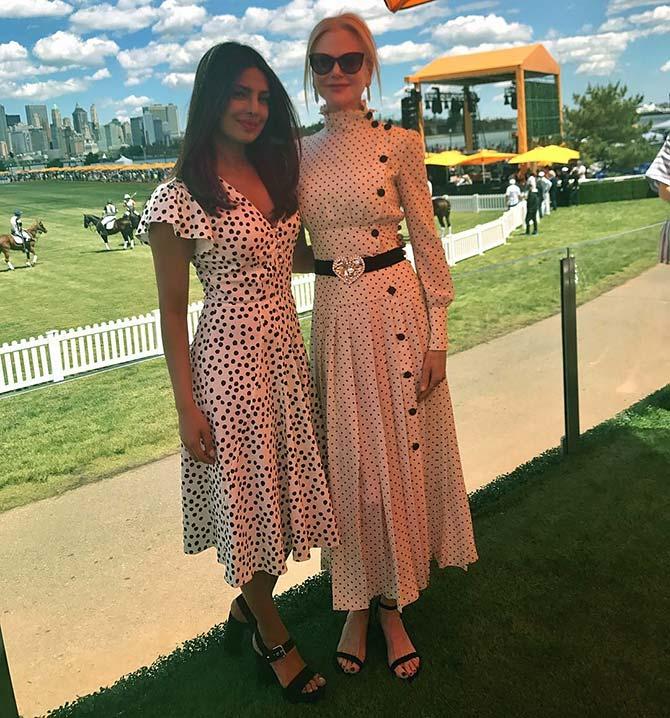 PeeCee shared a pic with the Lion star -- who turns 50 on June 20 -- and wrote, 'We got the memo... lol @nicolekidman #twinning.'
PeeCee, who made her Hollywood debut with Baywatch, also shared a photograph with Kate Mara, Keri Russell and Kendall Jenner.
'A perfect New York afternoon with these lovely ladies @NicoleKidman @katemara @KendallJenner #kerirussell,' she posted with the picture.