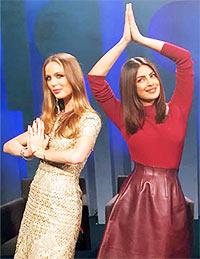 The top posts on social media from your favourite Bollywood celebrities: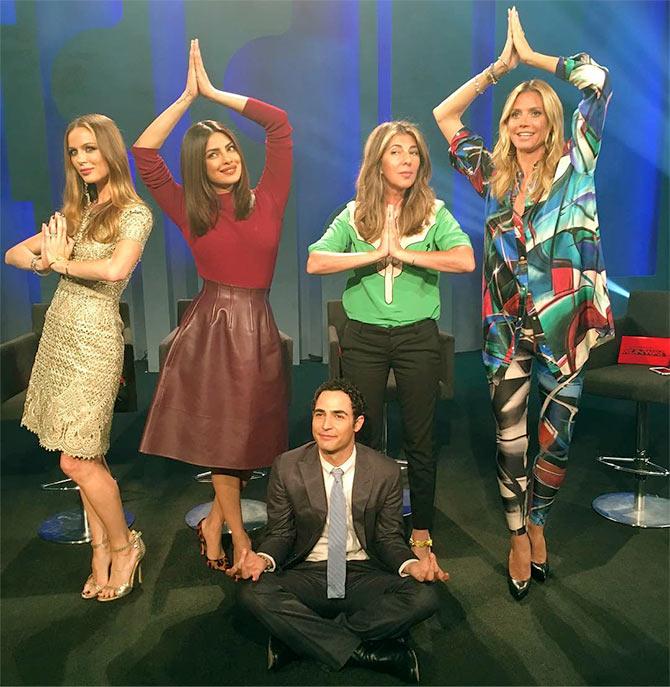 After Quantico, Priyanka Chopra will now be seen on the popular reality show Project Runway.
The actress-singer, who will make her Hollywood debut with Baywatch, is going to be the celebrity guest on the 15th season of the show.
Ms Chopra shared a picture, above, on Instagram and wrote, 'Namaste!! On @projectrunway Coming soon...Project Runway Season 15, Sept 15th! @ninagarcia @zacposen @heidiklum @georginachapmanmarchesa #projectrunway.'
Currently, Priyanka is in New York shooting for the second season of Quantico.
***
Like the new poster of Befikre?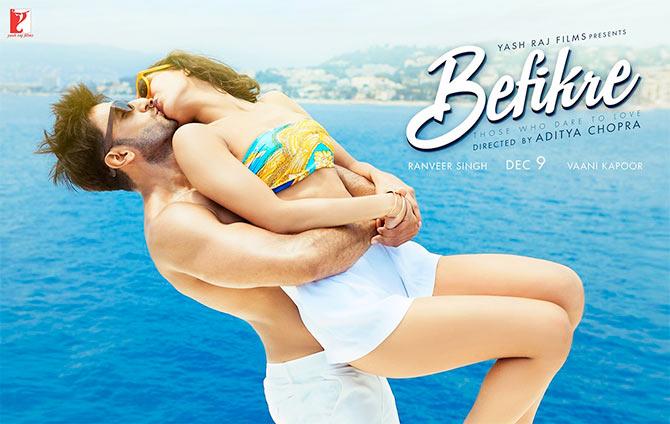 Ranveer Singh took to Twitter to share the new poster of his upcoming film Befikre.
'French waters, desi kisses! @VaaniOfficial #BefikreOn9th @BefikreTheFilm,' he tweeted.
Co-starring Vaani Kapoor, the film releases on December 9.
***
Varun, Parineeti rehearse for The Dream Team tour
Varun Dhawan and Parineeti Chopra will perform across five cities in the US as a part of The Dream Team tour 2016, and they have been rehearsing for it.
Junior Dhawan shared a picture, above, on Twitter and wrote, '#dreamteam rehearsals on working hard with the hardest worker @ParineetiChopra. Whose hurt her foot but will recover.'
Later, Parineeti took to Twitter to update her fans about her injury: 'Thanks guys. Foot has been shown to the doctor and is healing. Whats a show without an injury!! Haha. Performing in 3 days #DreamTeam2016.'
Apart from them, Katrina Kaif, Alia Bhatt and Sidharth Malhotra are also a part of the tour.
***
SRK chills with KJo, Ranbir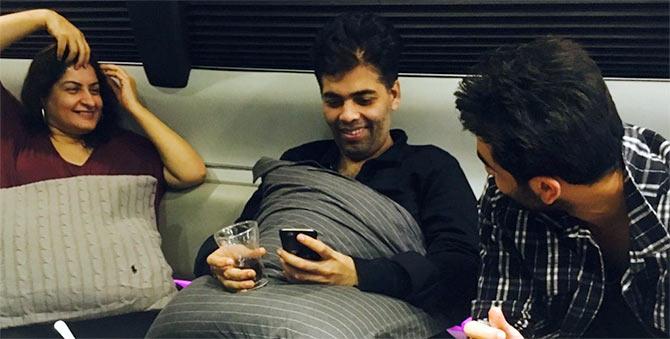 Shah Rukh Khan caught up with good friend Karan Johar and Ranbir Kapoor recently.
The superstar shared a picture, above, on Twitter and wrote, 'Simple,happy & innocent. Had so much of it with Ranbir, Karan & Jitesh tonite. Aye Dil hai Mushkil Riff is 2 die for.'
To this, Johar replied, 'Bhai had the best time with you last night!! @iamsrk....have sent you the song with the riff you like!!!! Love you lots....and THANK YOU.'
***
Akshay, Ileana and Esha promote Rustom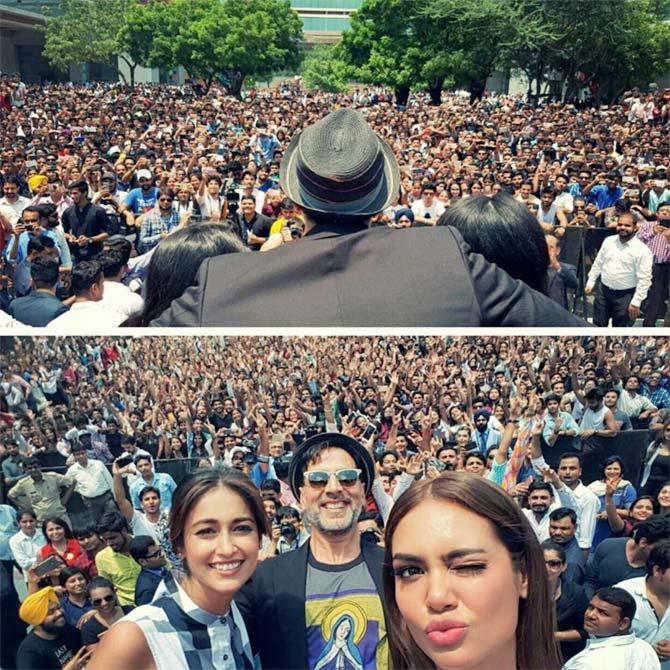 Akshay Kumar, Ileana D'Cruz and Esha Gupta are going all out to promote their upcoming film Rustom.
The trio recently headed to Delhi for promotions and fan interactions.
Akshay shared a picture, above, on Instagram and captioned it, 'A mighty welcome at Amity for Team Rustom..Fans come first then my heroines #4DaysToRustom.'
Directed by Tinu Suresh Desai, the film is releasing on August 12.
***
Like the new poster of Banjo?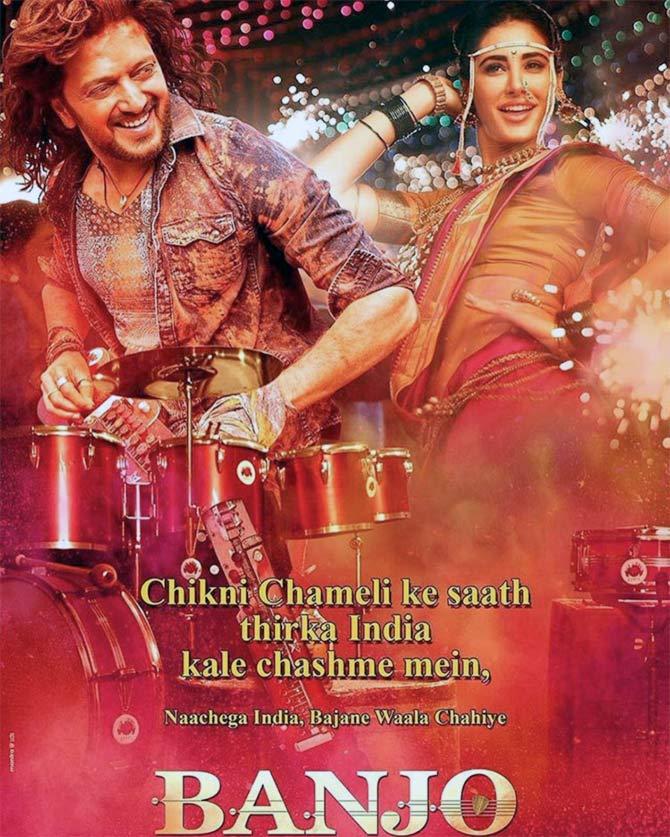 Nargis Fakhri shared the latest poster of her film Banjo on Instagram.
The actress, who has been away from the limelight for a while now, plays the role of DJ in the film.
Co-starring Riteish Deshmukh, the film is scheduled to release on September 23.