And here's what happened...

After the success of his Marathi production Poshter Boyz, Shreyas Talpade will be seen acting in Baji, releasing today.

The first ever superhero film in the language, Baji also stars Amruta Khanvilkar and Jitendra Joshi in significant roles.

The film's stars and director Nikhil Mahajan recently dropped by the Rediff office in Mumbai.
Here's what they did: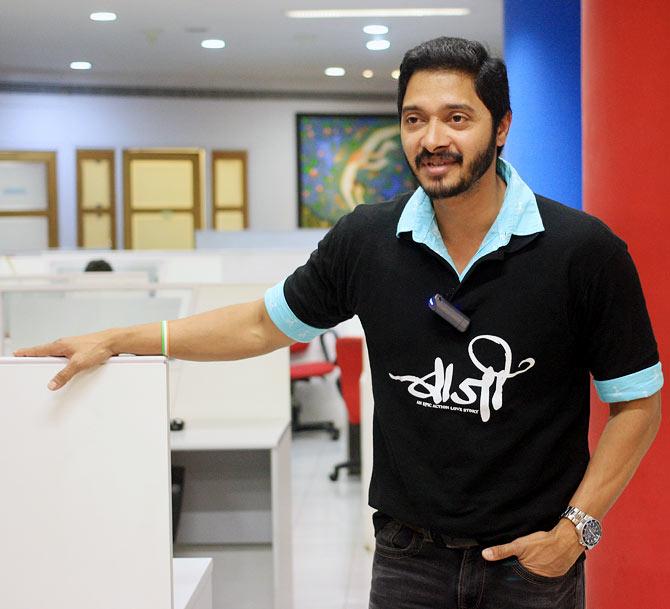 Image: Shreyas Talpade. Photograph: Hitesh Harisinghani
Here's 39-year-old Talpade, talking about his new film.

About Baji, the titular character he plays in the film, Shreyas said that he is a superhero of the Mask of the Zorro and Phantom kind.

Baji doesn't have any superpowers per say. His confidence and fearlessness are his superpowers.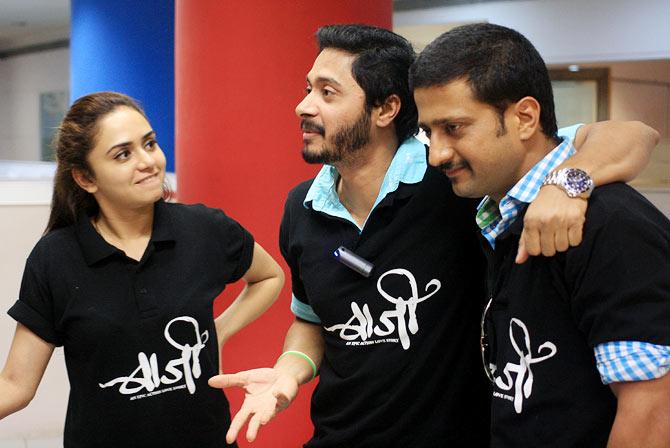 Image: Amruta Khanvikar, Shreyas Talpade and Jitendra Joshi. Photograph: Hitesh Harisinghani
Amruta Khanvilkar, Talpade and Jitendra Joshi interact with Rediff staffers.

Joshi, who penned the lyrics for the runaway hit song Kombdi Palali from Marathi comedy Jatra, sang a few lines for his fans. Kombdi Palali, incidentally, was remade in Hindi, as Chikni Chameli, and became instantly popular thanks to Katrina Kaif's sexy dance.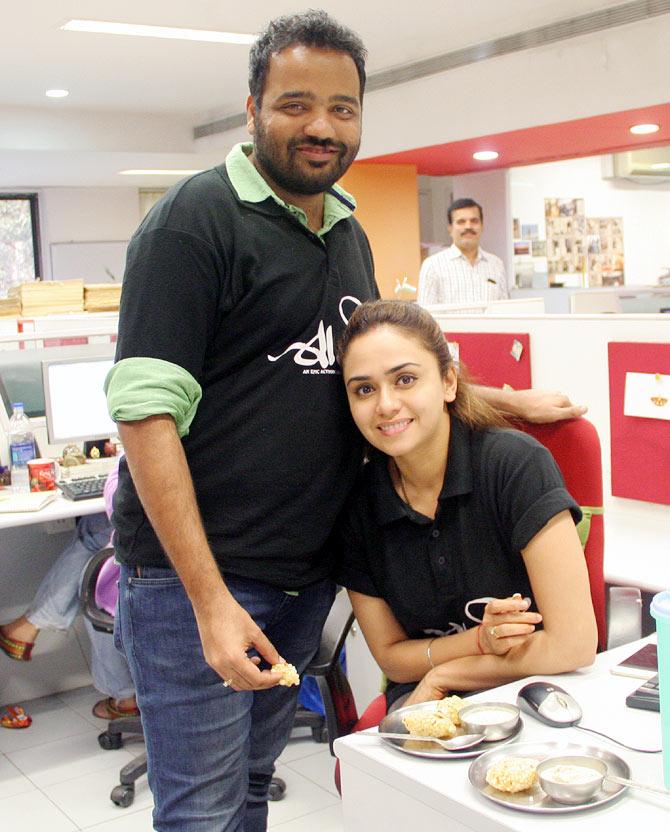 Image: Nikhil Mahajan and Amruta Khanvilkar. Photograph: Sanjay Sawant
Nikhil Mahajan and Khanvilkar snack on some sabudana vadas.

Mahajan, who directed the acclaimed Pune 52, shared his struggle to make the film.
Turns out, his script for Pune 52 was rejected by almost 50 people before the film could see the light of the day.
He said he knew the film won't make money for the producers but will have a long shelf life at the film awards circuit.

It was nominated for lot of international awards but won two state awards.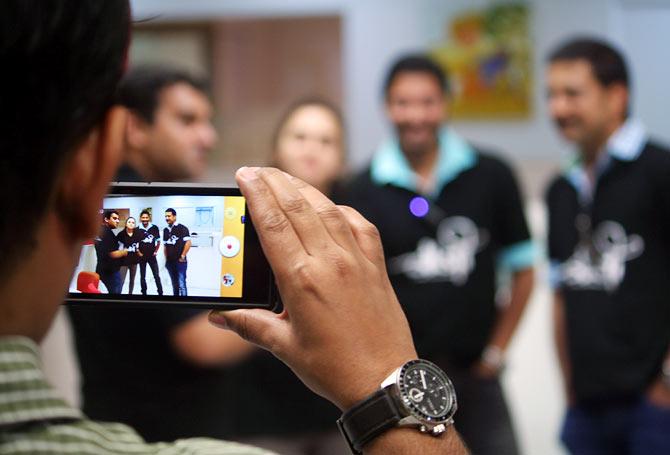 Image: Capturing the Baji team. Photograph: Reuben NV
A Rediff staffer captures the video interview in progress.

During another interview at Rediff offices, Shreyas said that Baji got him out of his comfort zone as an actor.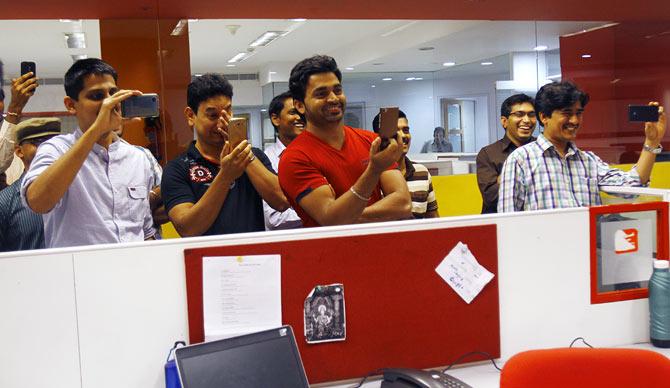 Image: The audience. Photograph: Hitesh Harisinghani
Needless to say, Rediff staffers were glad to have the actor and his Baji team amidst them.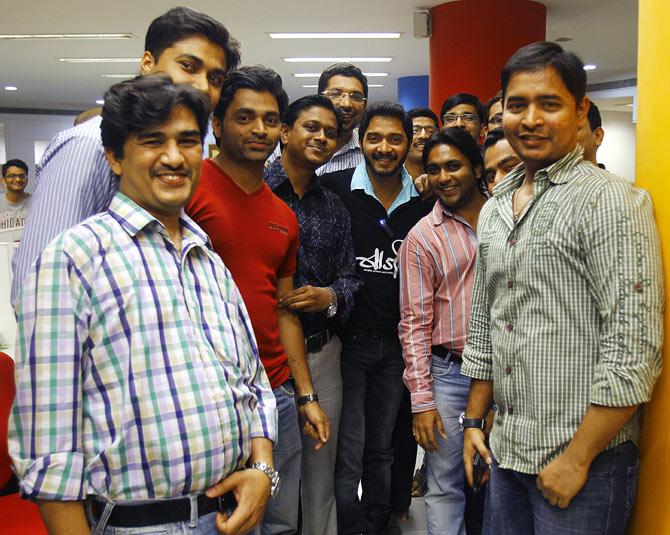 Image: Rediff staffers with Shreyas Talpade. Photograph: Hitesh Harisinghani
Shreyas, flanked by his fans, at the Rediff office.

So what is Baji all about? Watch Shreyas Talpade, Jitendra Joshi and Amruta Khanvilkar tell us!


Video: Afsar Daytar