A special screening of Desi Kattey was organised at the Fun Republic theatre in Andheri, a western suburb of Mumbai, on September 25.
A look at the star arrivals.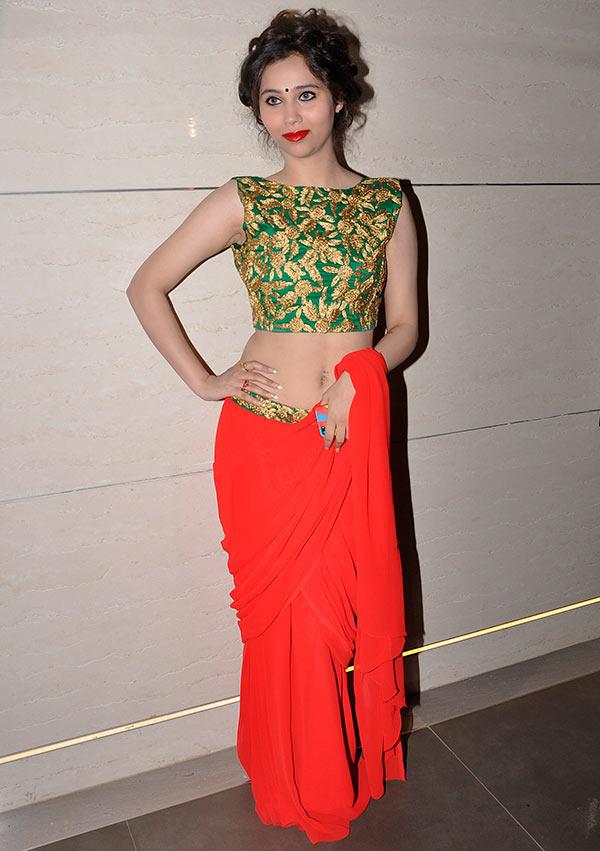 Yesteryear actress Salma Agha's daughter Sasha, who was last seen in Aurangzeb, arrives, looking gorgeous. She stars in Desi Kattey.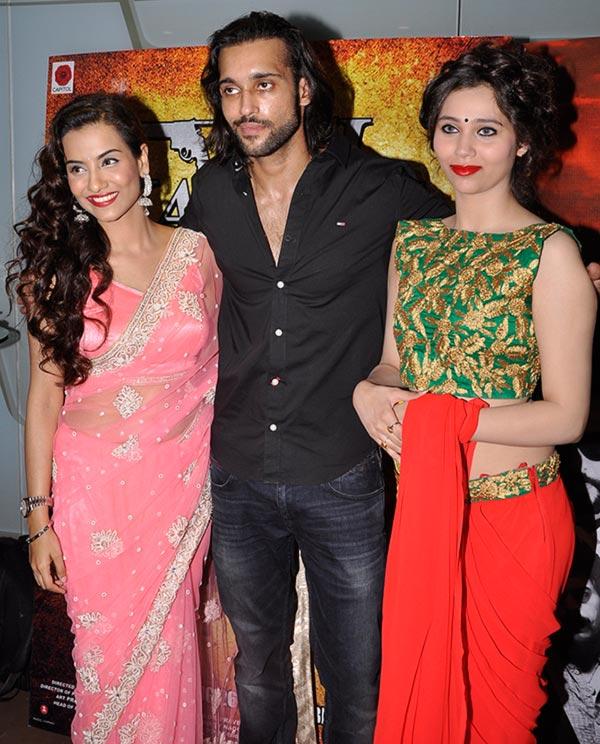 The star cast of Desi Kattey: Tia Bajpai, Akhil Kapur and Sasha Agha.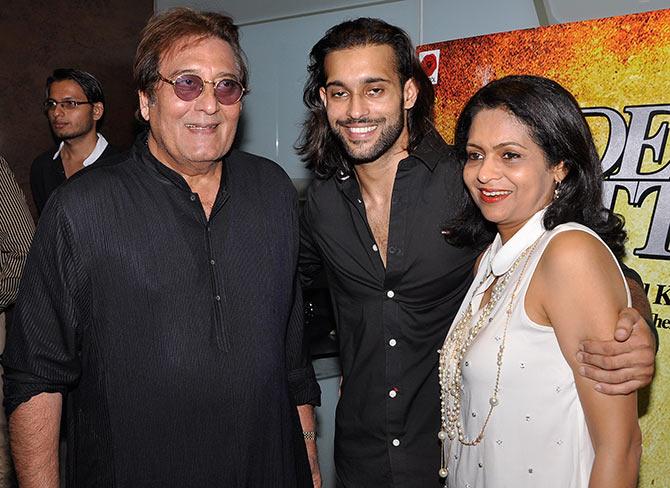 Akhil Kapur is Vinod Khanna's nephew. Khanna's wife Kavita joins them at the screening.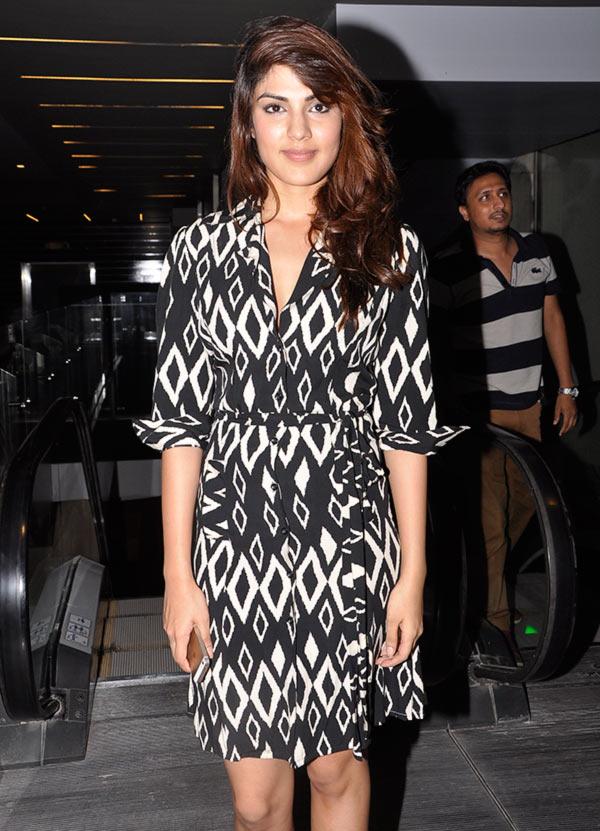 Rhea Chakraborty, who will be seen in the upcoming film Sonali Cable, arrives.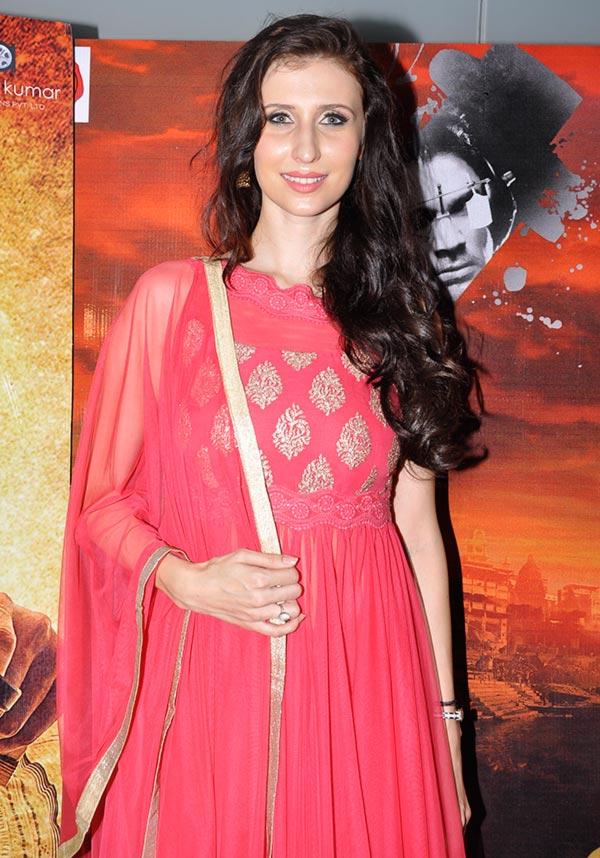 Former Bigg Boss contestant Claudia Ciesla has done an item song in the film, called Patne Wali Hoon.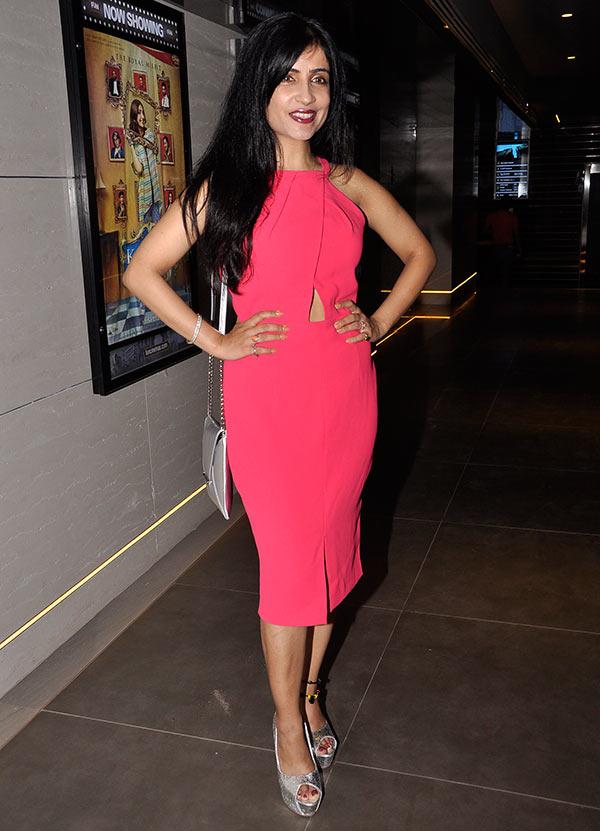 Singer Shibani Kashyap arrives.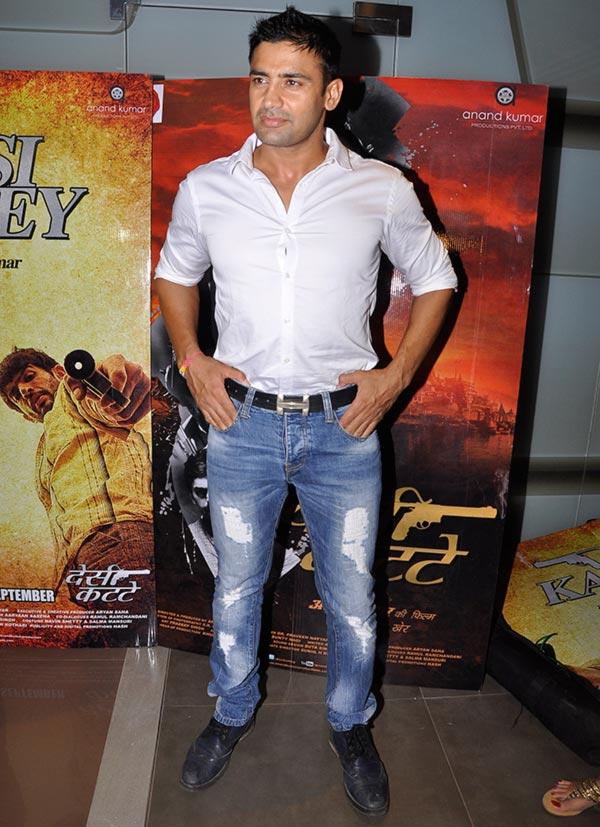 Wrestler Sangram Singh, another former contestant of Bigg Boss, arrives at the screening.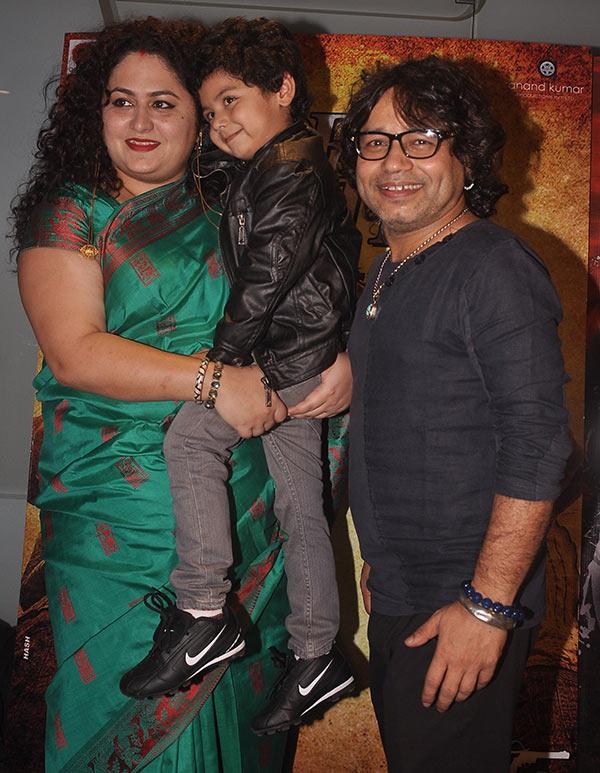 Kailash Kher, who has composed songs for Desi Kattey, arrives with wife Sheetal and son Kabir.
The entire cast and crew of Desi Kattey: actress Tia Bajpai, director Anand Kumar, Akhil Kapur's mother Poonam, Akhil Kapur, Sasha Agha, Kavita and Vinod Khanna.
Poonam is Vinod Khanna's sister.