Sargun Mehta and Ravi Dubey are holidaying in Milaidhoo Island, Maldives.
एक और एक ग्यारह करोड ग्यारह लाख ग्यारह हजार ग्यारह.. Ek aur EK GYARAH karod GYARAH lakh GYARAH hazaar GYARAH.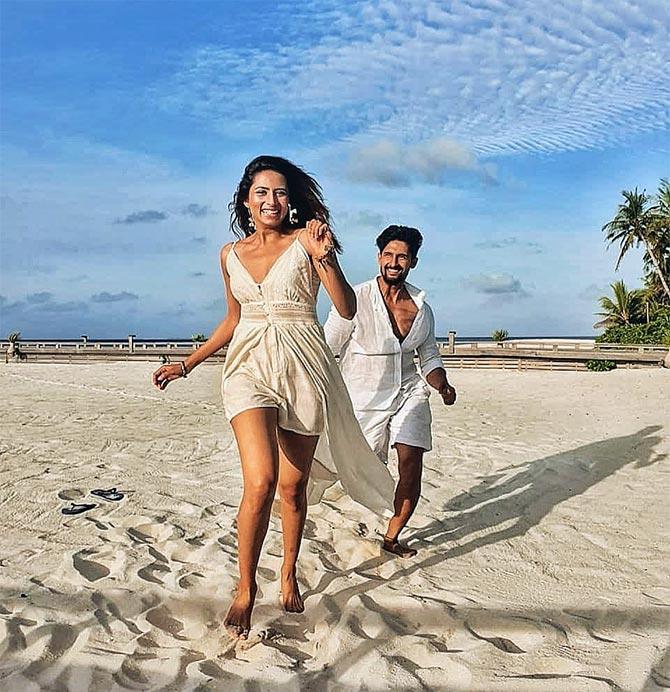 'हमेशा तुझसे एक कदम पीछे हूं ,ताकि जब तू दुनिया देखे मैं तुझे देख सकूँ । Always one step behind you, so that when you see the world, I get to see you'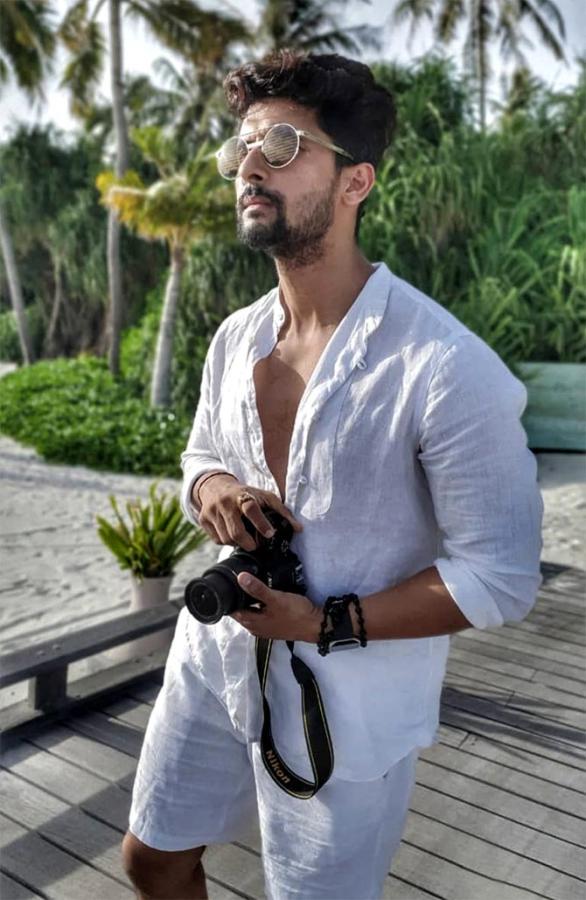 Ravi turns photographer.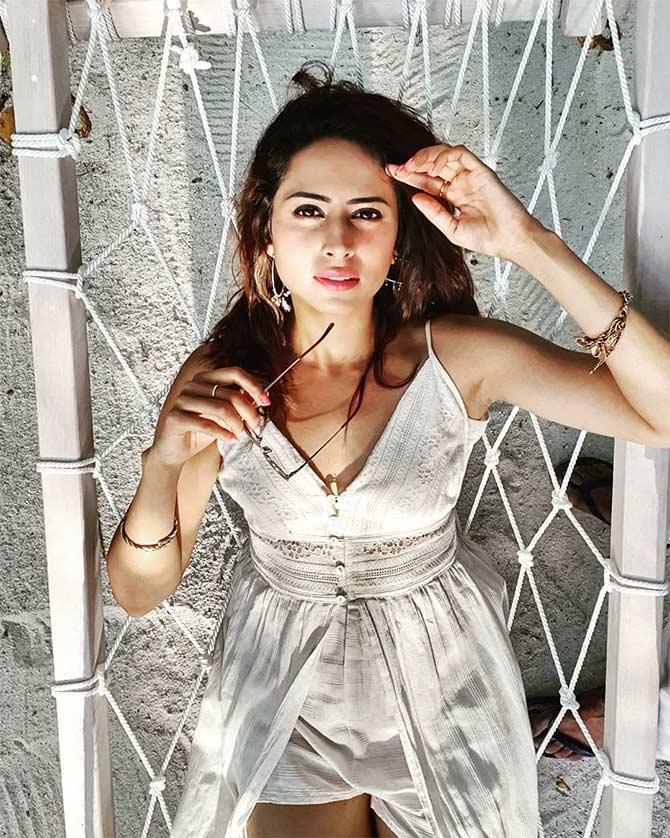 The sunshine bright on Sargun.
Sargun swings by.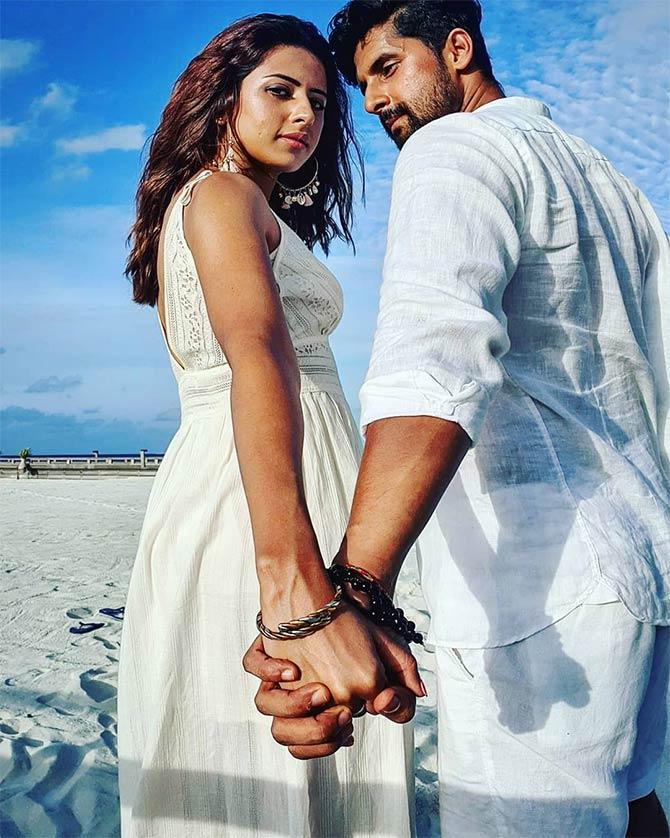 Hum saath saath hai!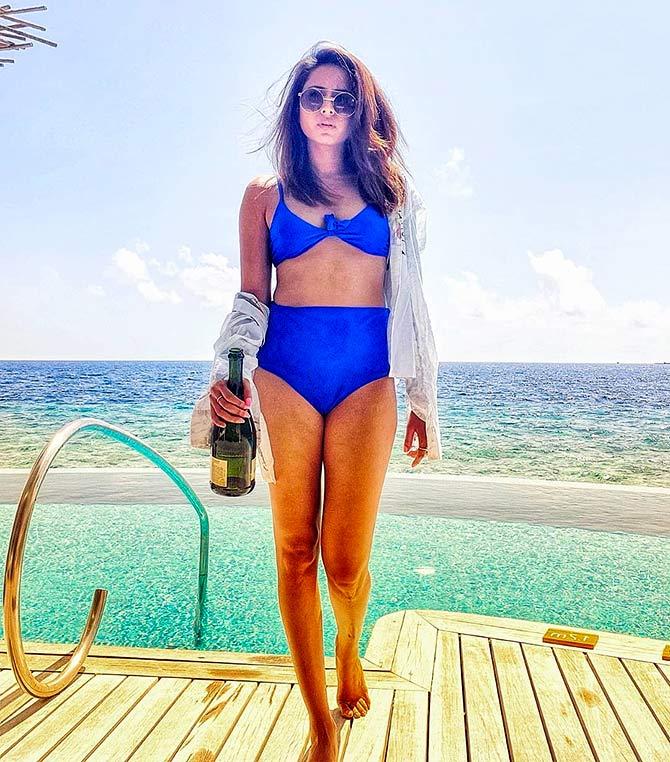 Sargun says 'Vacation mode on'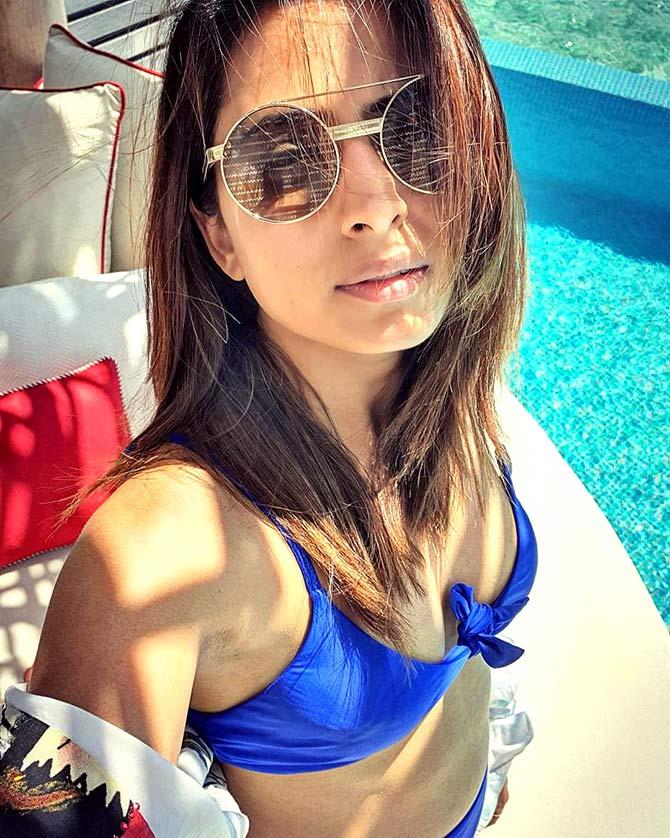 Pool time!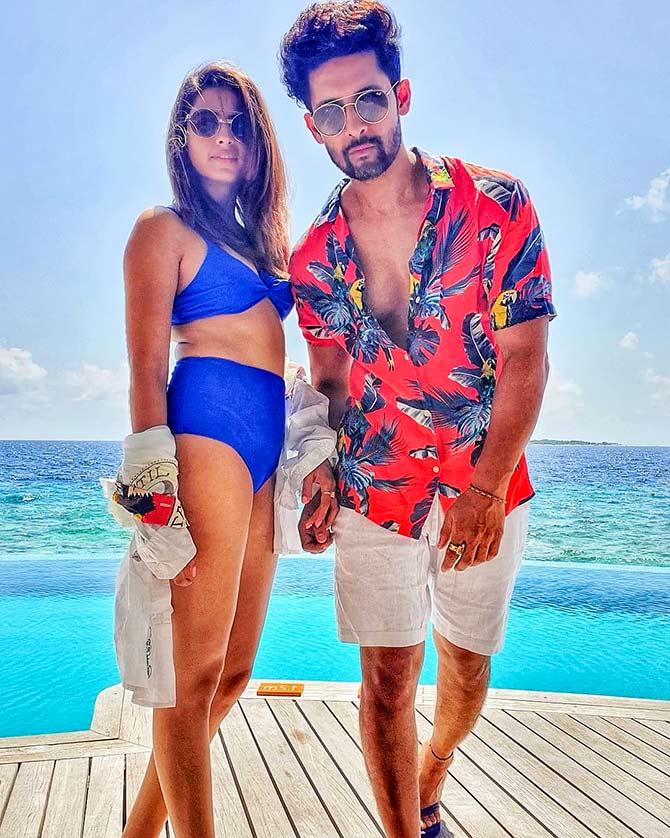 Don't they look sweet together?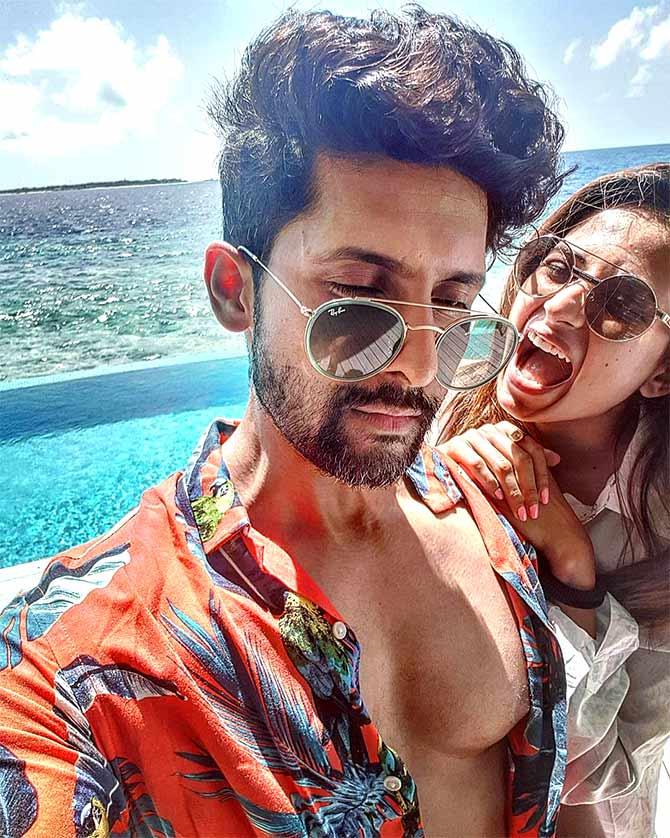 'Biwi cra-jeee pati zen-jee'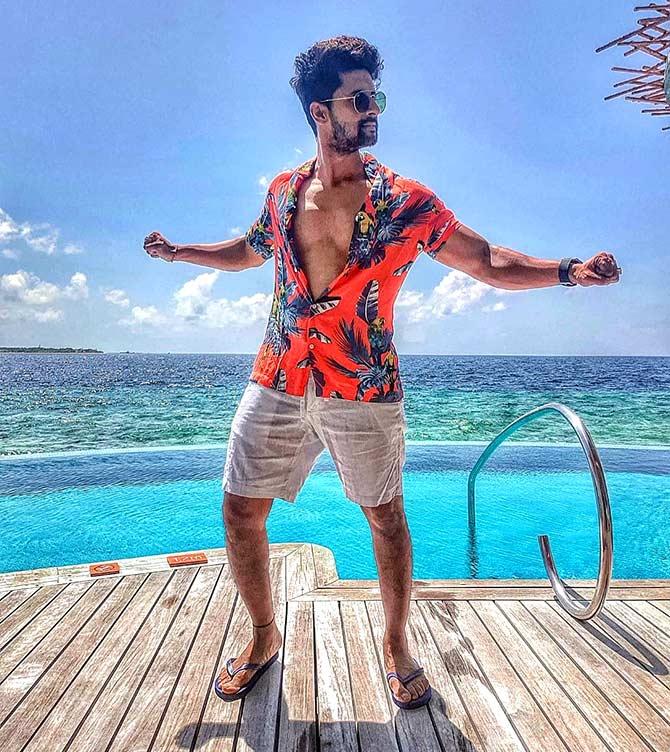 Dancing by the pool.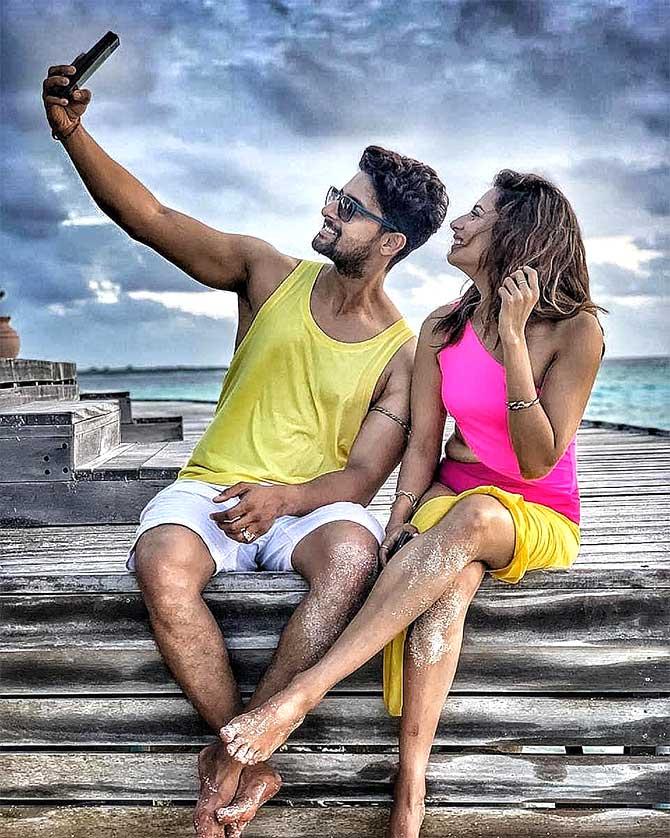 Selfie time 'Hi ma'am big fan' says Ravi.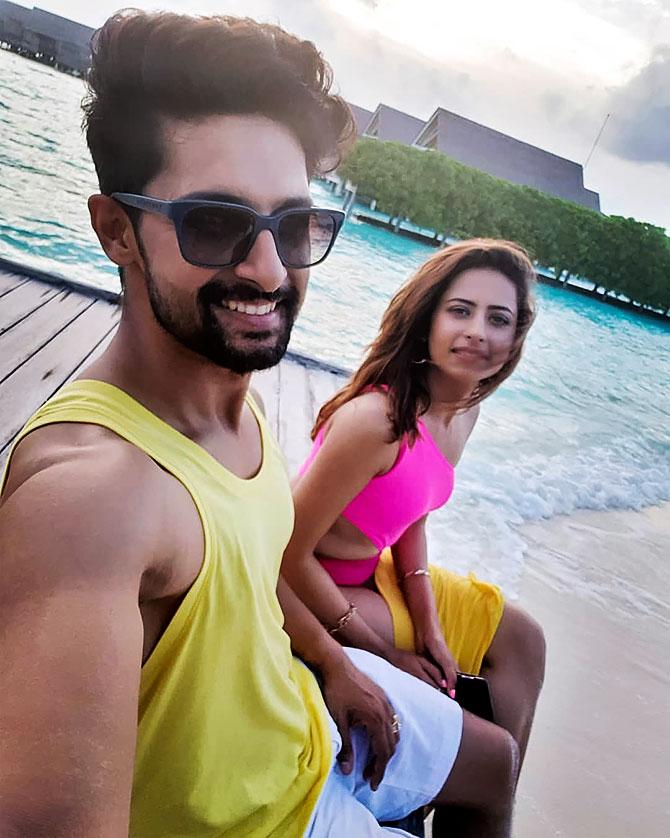 'Mohabbat from Maldives'.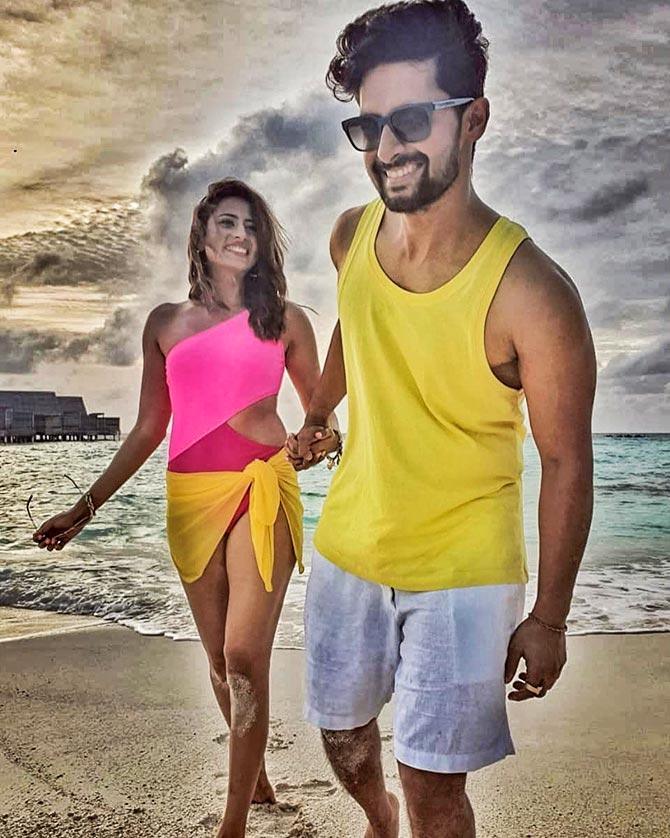 Look at the sky, such a beautiful picture.
Photographs: Kind courtesy Sargun Mehta/Instagram, Ravi Dubey/Instagram