Like Farah Khan says, 'Kabhi Eid, Kabhi Raksha Bandhan' and Bollywood can't stop celebrating.
So, from Eid to Raksha Bandhan, they have been posting lovely pictures on social media.
Of course, the pictures don't seem to end. Here's a look at so many more: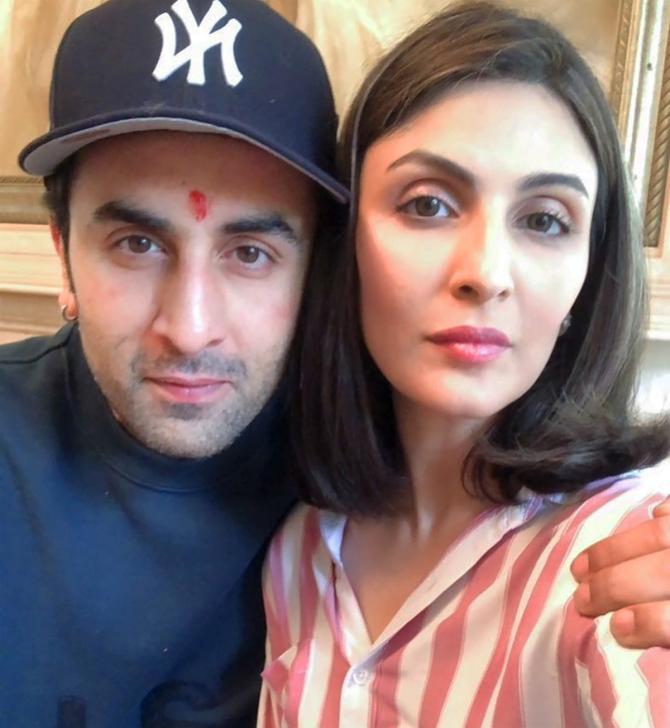 Riddhima Kapoor Sahni shares a picture with Ranbir Kapoor and writes, 'Happy Rakhi love you.'
Kareena Kapoor Khan has lunch with cousins Ranbir, Riddhima and Armaan Jain, close friend Kaajal Anand and hubby Saif Ali Khan.
<p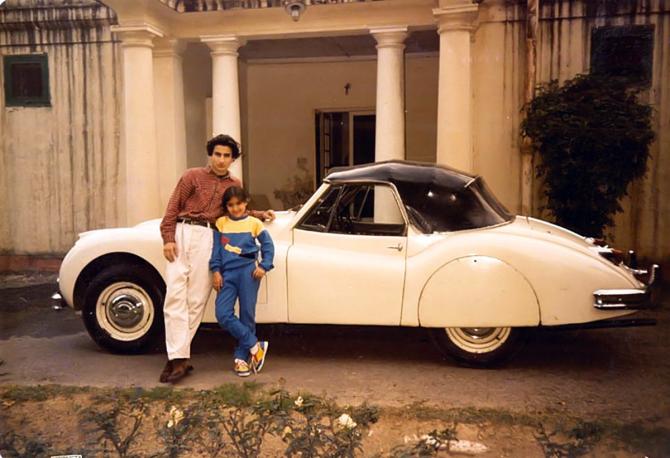 What a wow throwback!
Soha Ali Khan with brother Saif Ali Khan.
'There's no denying you are the coolest brother I know. And there's no denying I don't know the first thing about being cool! #happyrakshabandhan bhai #throwback'.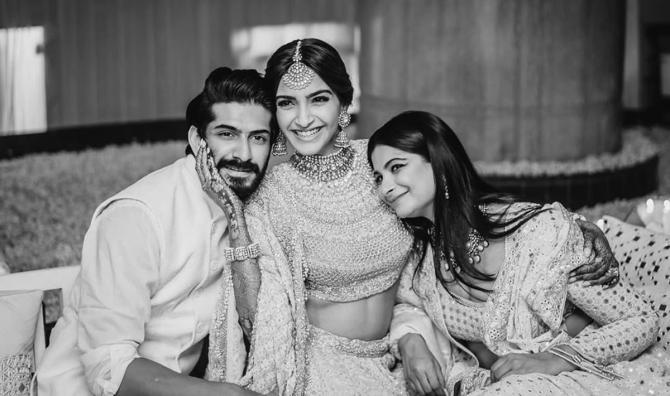 Sonam Kapoor posts a picture with siblings Harsh Vardhan and Rhea.
'The last couple of years have been extremely hectic for Harsh & I. Since both of us keep travelling constantly for work, we haven't been able to spend quality time together.'
'I miss the inside jokes we constantly crack and having long conversations at the dinner table while gorging on some delicious ghar ka khaana which is made with love and @sunpridesunfloweroil.'
'So guys, this Rakshabandhan, let's celebrate the bond of sisters & brothers with an abundance of food and happy memories.'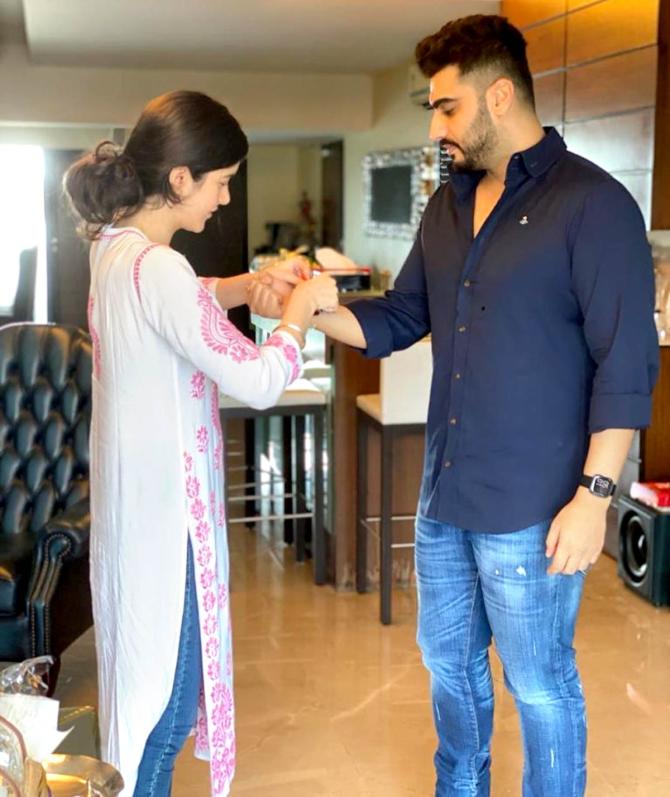 Maheep Kapoor posts a picture of daughter Shanaya tying a rakhi to her cousin Arjun Kapoor.
Farah Khan posts a picture of her children, Anya, Diva and Czar and writes: 'Kabhi Eid Kabhi Rakhi No matter how hard you try, sisters r the friends u just can't get rid of!!'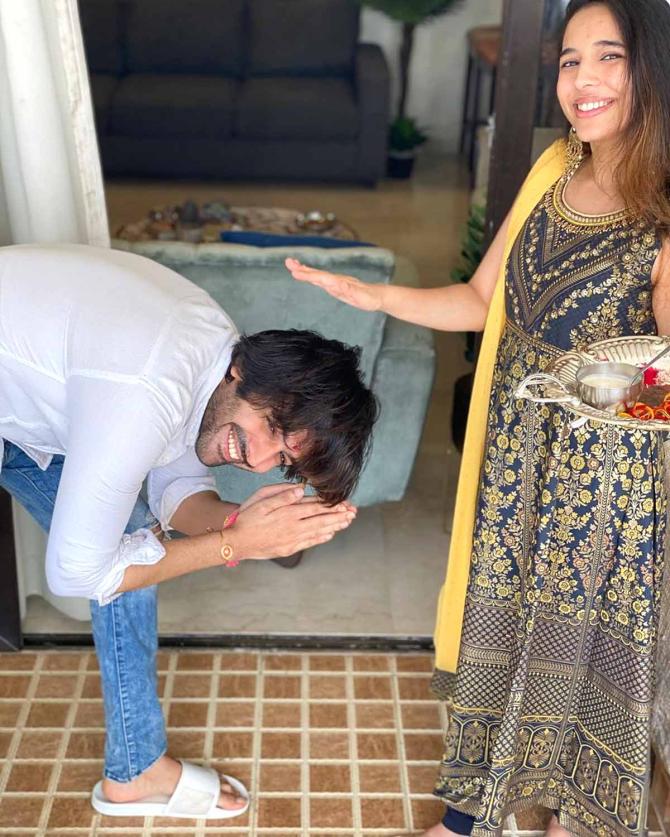 Kartik Aaryan on his sister Kritika: ' Jab behen doctor ho toh Raksha ki zimmedari bhi uski @dr.kiki_ blessing me !! Happy Rakshabandhan Everyone'.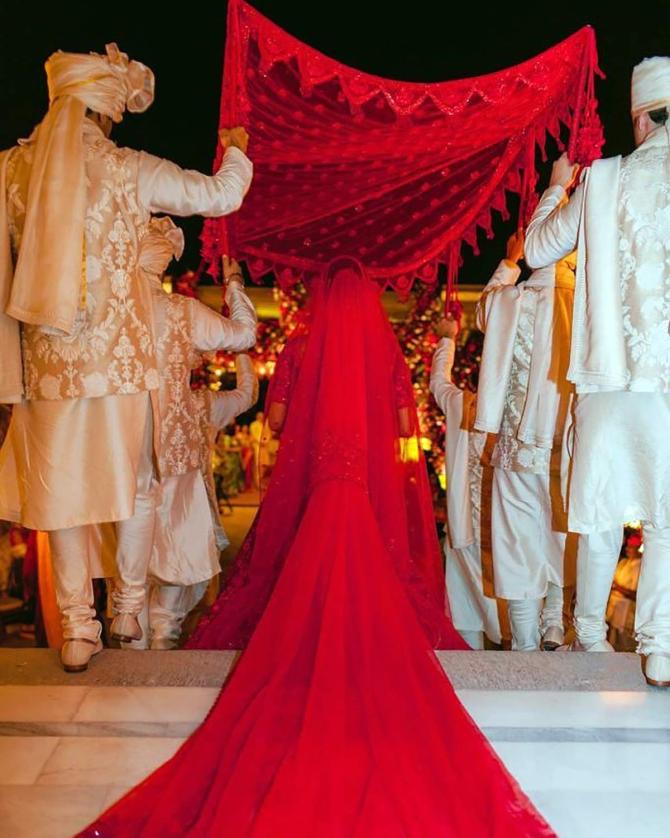 Priyanka Chopra looks back on her wedding and recalls: 'Happy Raksha Bandhan to everyone celebrating and to my incredible brood of brothers. I've always loved this special festival that celebrates the bond between brothers and sisters.'
'I feel so blessed to have these wonderful, sensitive, supportive men in my corner always.
'I miss you all so much. Sending lots of love and hugs and oh also...as part of tradition... waiting for my gifts.'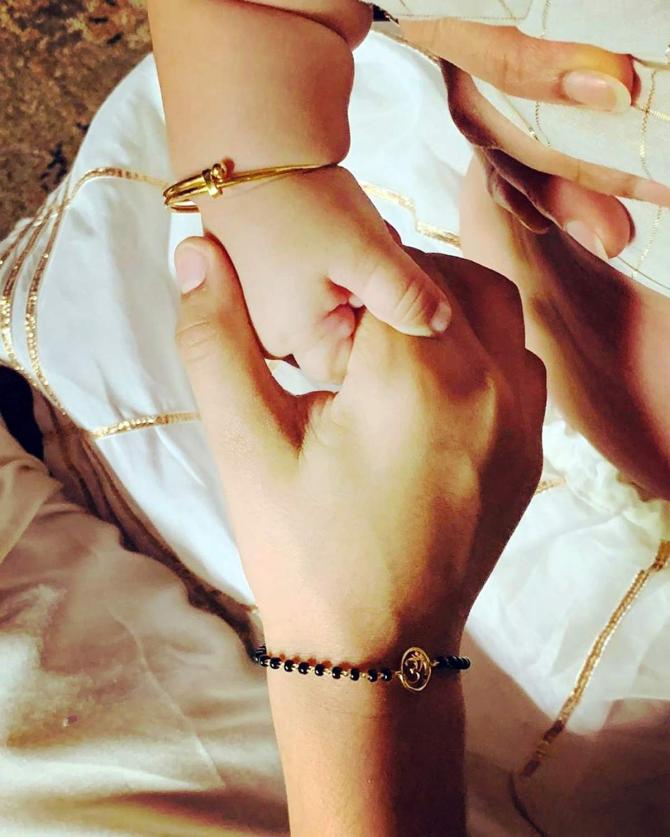 It's the first Raksha Bandhan for Shilpa Shetty's children, daughter Samisha and son Viaan.
'Today and this moment is sooo special for us all, as Viaan-Raj and Samisha celebrate their first Rakhshabandhan. They say, 'our siblings are our first best friends', right here is the beginning of a 'forever' kinda friendship Viaan-Raj has always wanted and prayed for a lil sister and his dream and ours has come true, making today extra special.'
'I'm glad that they will always have each other to fall back on... someone to love unconditionally, talk to, crib about, yet be fiercely protective.'
'Tell your sibling today, how much you love them; and if they are around you, don't forget to give them a tight hug! Happy Raksha Bandhan to my instafam'.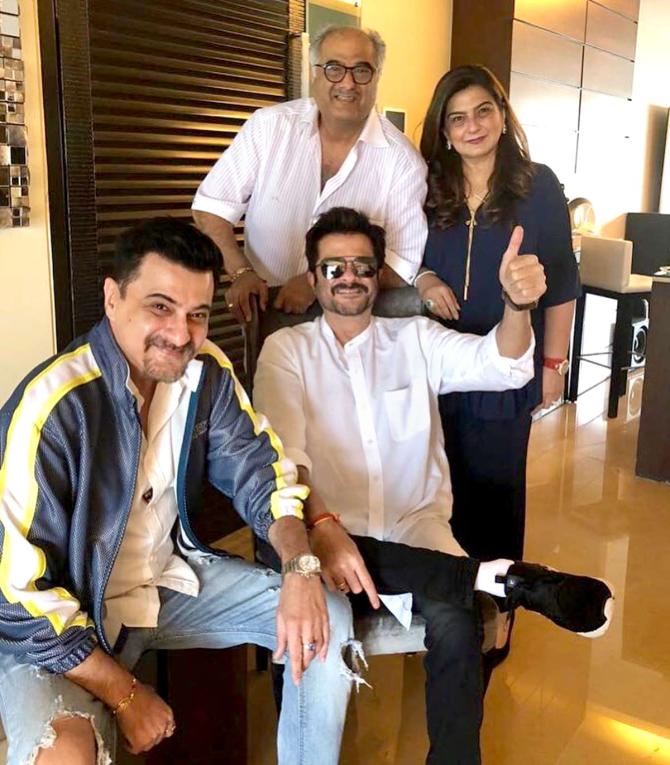 Sanjay Kapoor posts a throwback picture with sister Reena Marwah and brothers Boney and Anil Kapoo..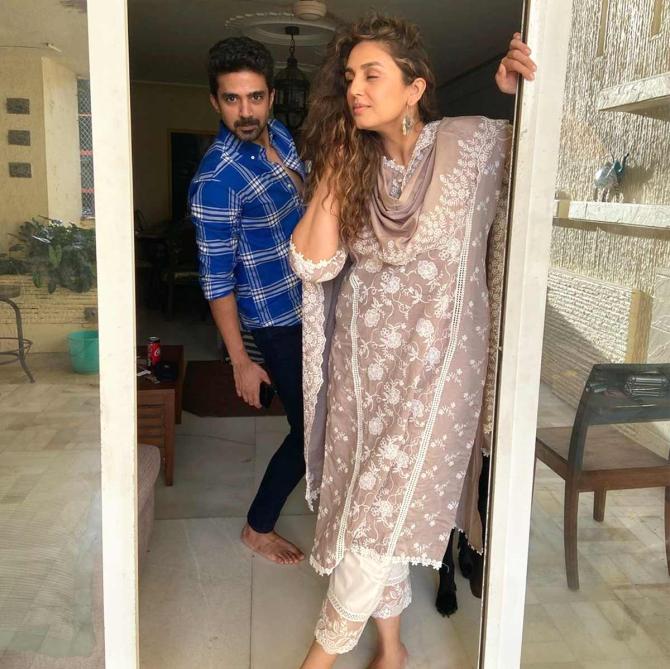 Huma Qureshi and Saqib Saleem's playful banter on social media is really entertaining.
Here, Huma writes: This. Is. Us. #happyrakshabandhan baby bro . Happy to ...
1. To get annoyed by you
2. Have u bomb my selfies
3. Take yucky no makeup videos of me
4. Take care of me
5. To love and support me
6. To irritate me my whole life
7. Listen to my rants
8. Get me the best gifts.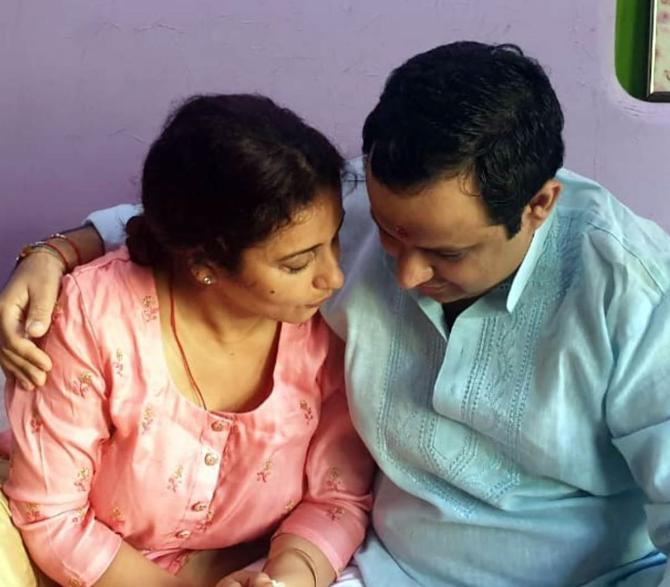 Divya Dutta with her brother Dr Rahul Dutta.
'That arm around my shoulder always.., thankyiu my bestie bro! @drrahulsdutta!! Happy #rakshabandhan'.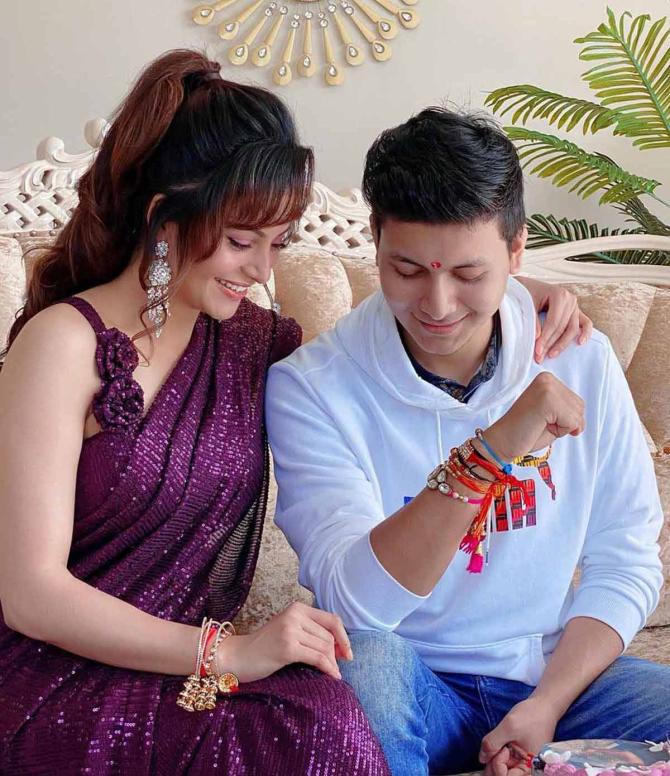 Urvashi Rautela wishes brother Yash.
'Happy RakshaBandhan Captain Pilot @yashrajrautela & to all my incredible brothers. Cheers to the life long love and memories we share. This day is a reminder to say thanks for giving me a brother like you.'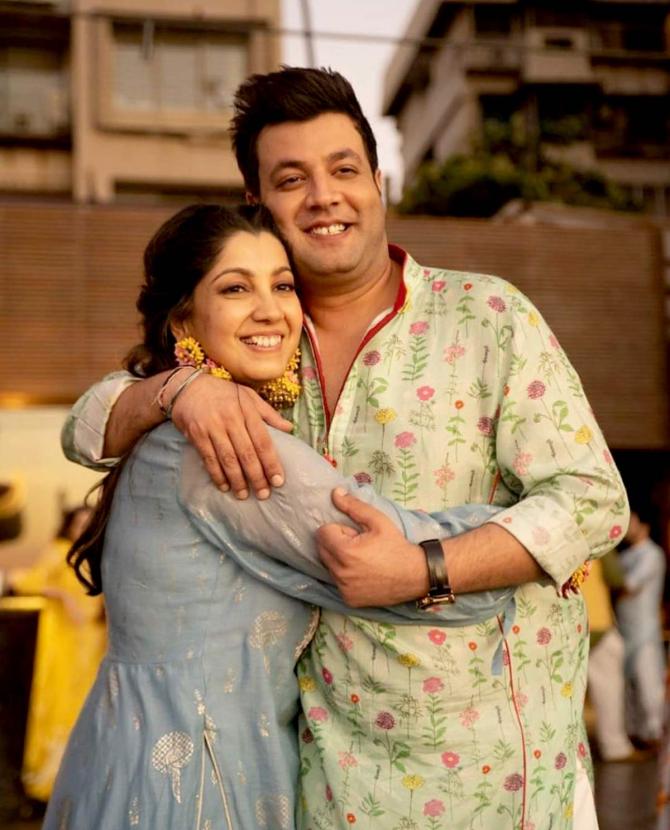 Varun Sharma with his sister Nilima.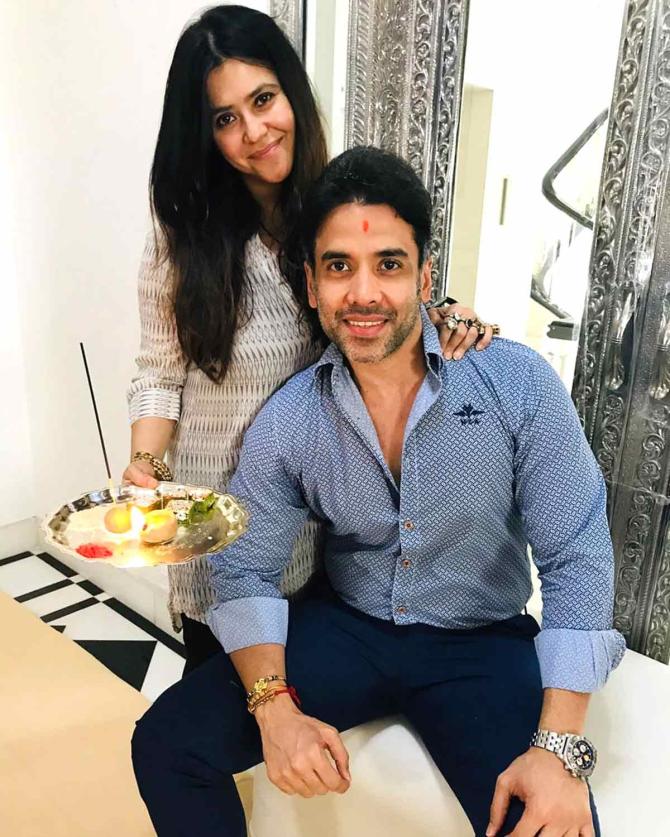 Ekta Kapoor ties a rakhi to Tusshar Kapoor.,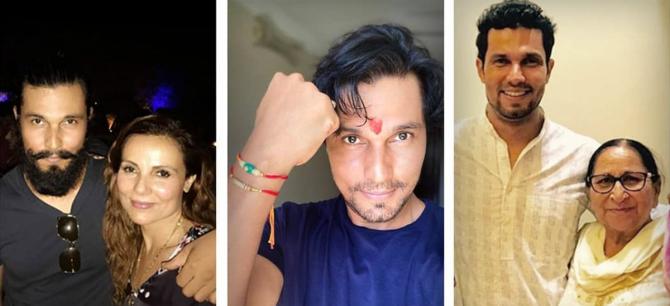 Randeep Hooda with sister Anjali and the late Sarabjit Singh's sister Dalbir Kaur.
'Sisters are strength!!' he says.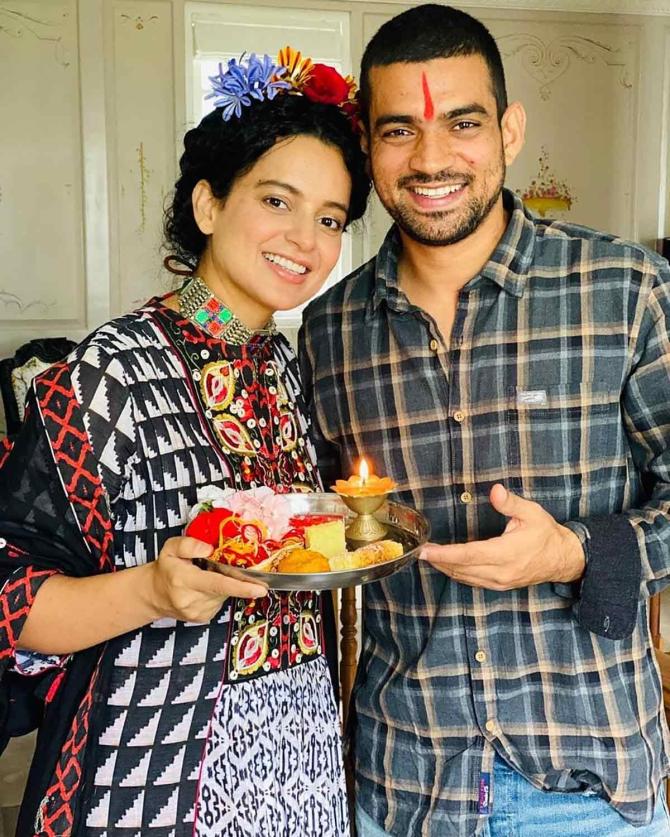 Kangana Ranaut celebrates with brother Akshit in Manali.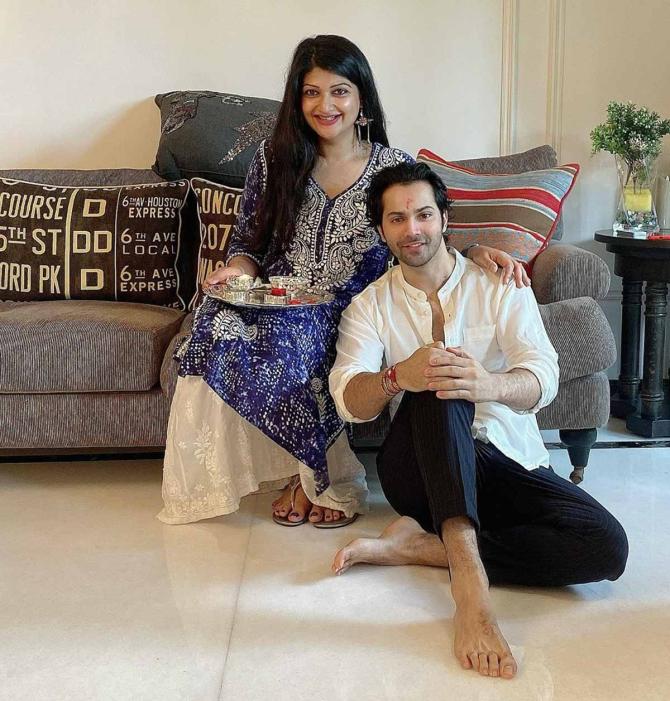 Varun Dhawan says, 'Feels really odd not being able to see all my sisters this year but to love them and protect them means not seeing them.....so be it Miss my sisters.'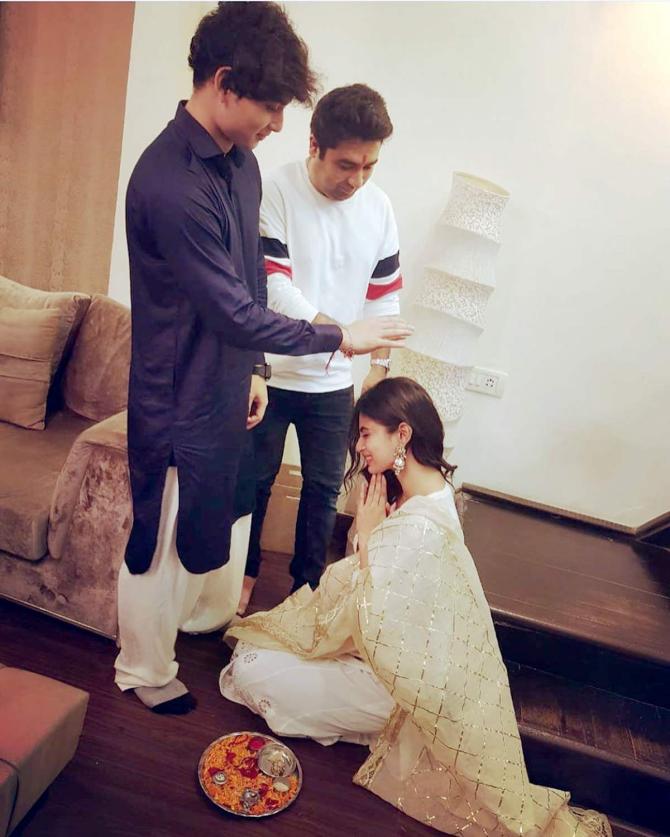 Mouni Roy misses brothers Mukhar Roy and Amit Kapoor.
Yami Gautam with her siblings, Ojas and Surilie Singh.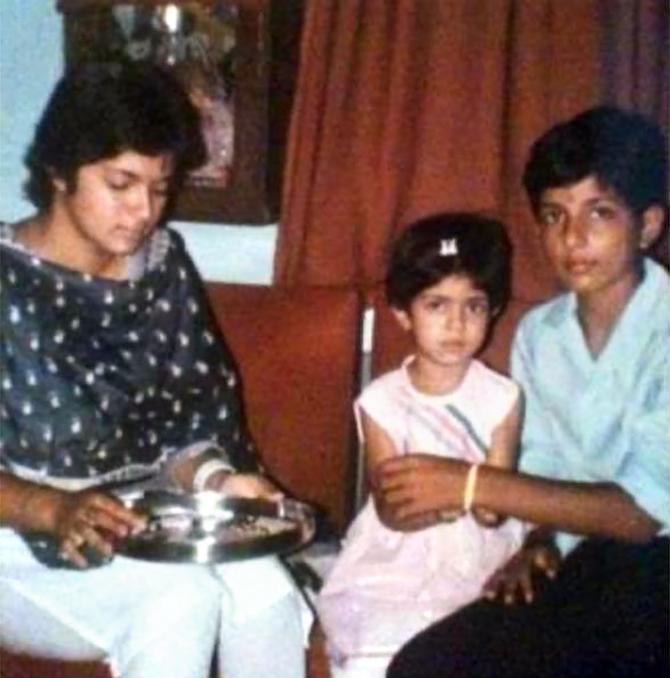 Sonu Sood with his 'world': Mona and Gunnu.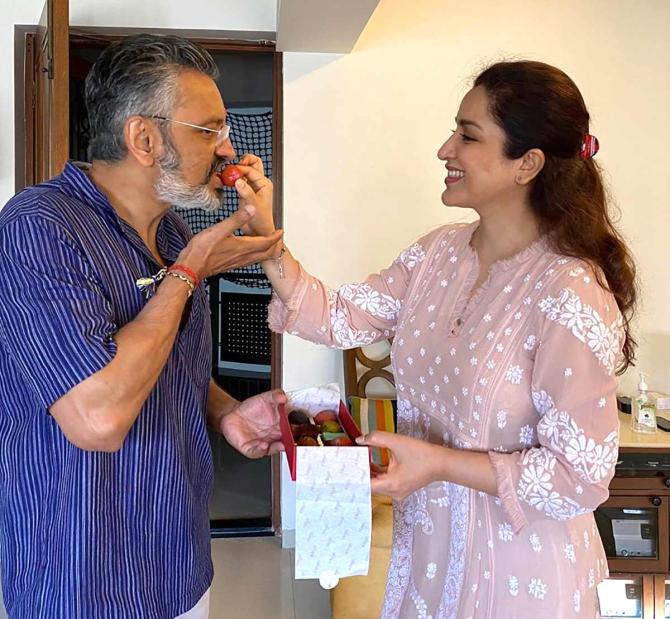 Tisca Chopra ties a rakhi to her brother and feels happy to have family 'at home after nearly five months'.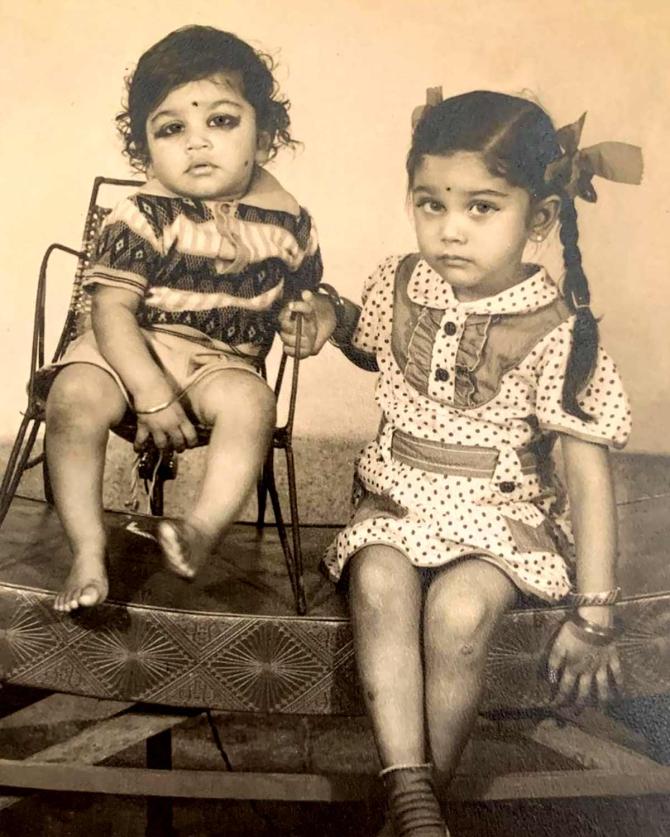 Sharad Kelkar with sister Anjali Thakur.
'You held my hand; you supported me; you protected me. Love you ताई & Happy Raksha Bandhan, Anjali Thakur!'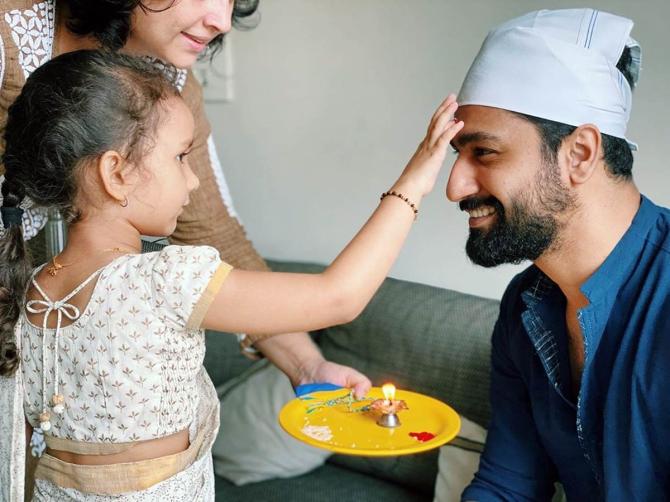 Vicky Kaushal celebrates Raksha Bandhan.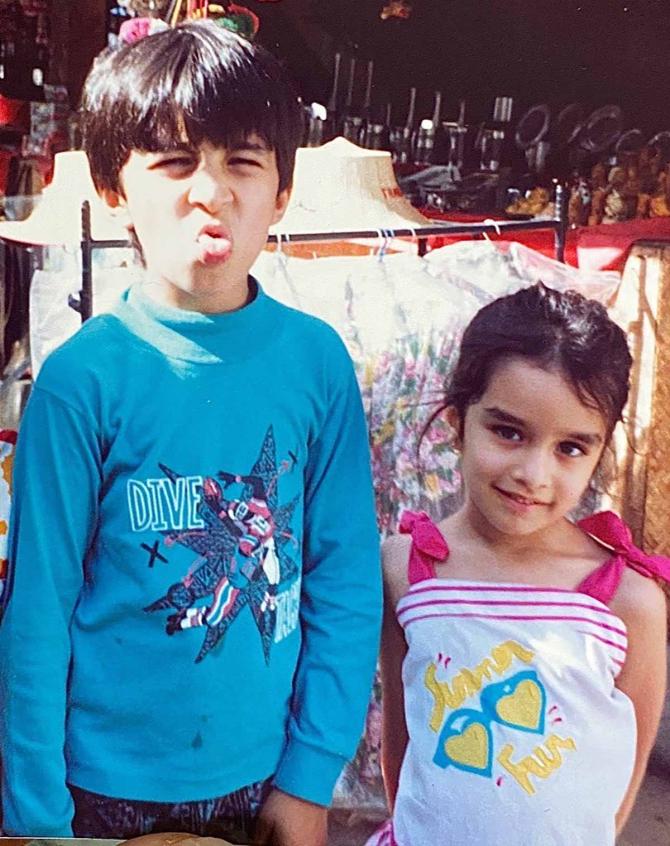 Shraddha Kapoor shares a throwback picture with brother Siddhant Kapoor.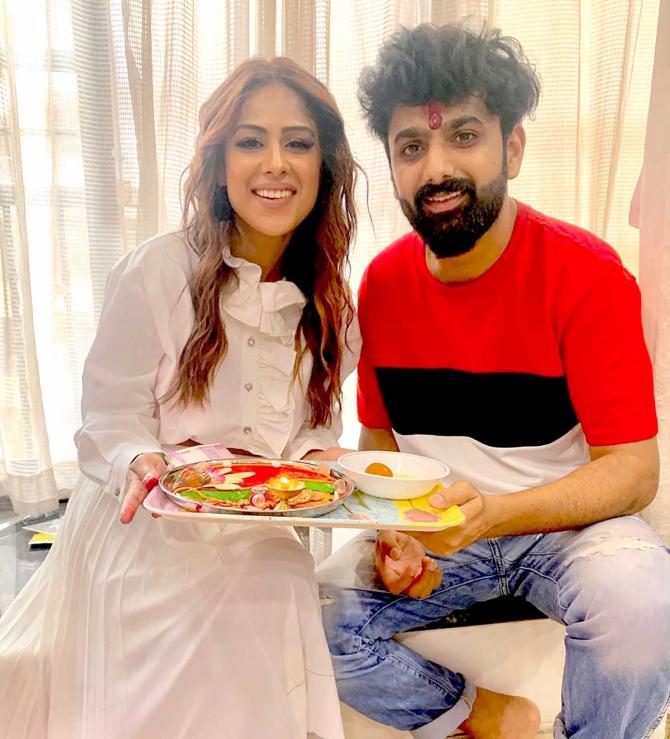 Nia Sharma with brother Vinay.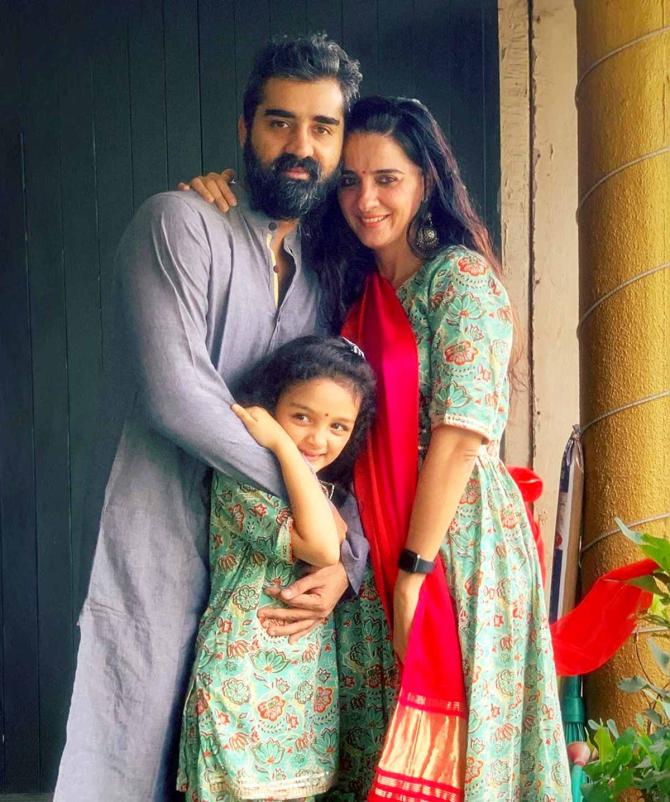 Shruti Seth with brother Risabh Seth and daughter Alina.