It's Raksha Bandhan and Bollywood is celebrating!
Film folk have posted the sweetest sibling pix, and we bring them up for you: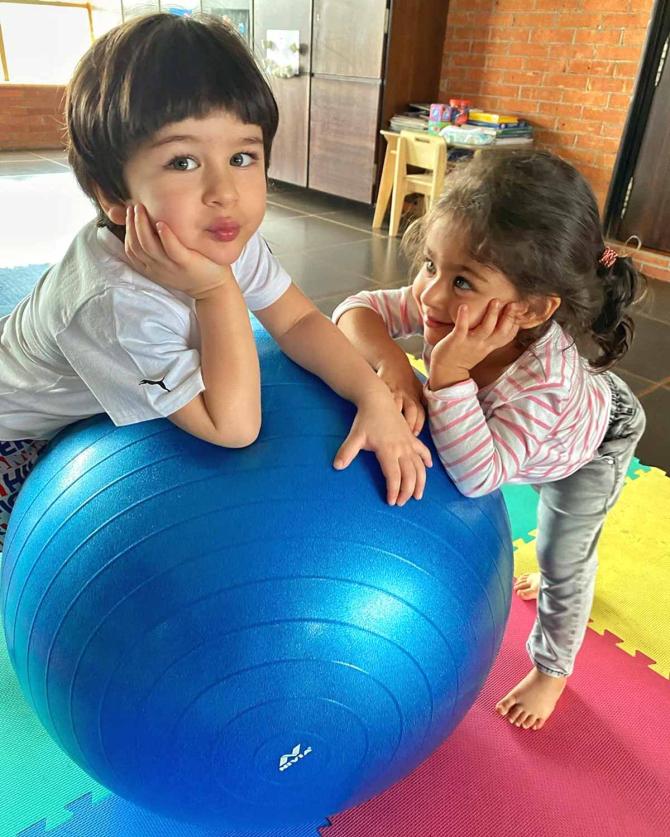 Soha Ali Khan posts a picture of her daughter Innaya Kemmu staring fondly at her cousin Taimur Ali Khan and writes, 'On the ball and in my corner. #happyrakshabandhan #timandinni'.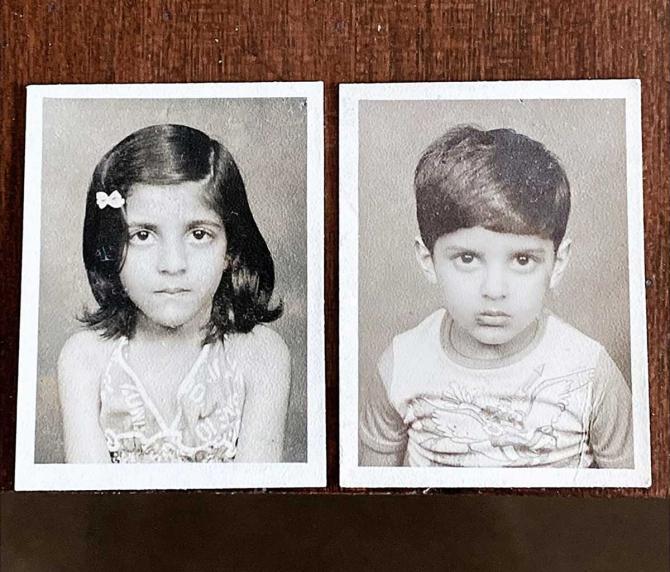 Zoya Akhtar posts a black and white picture with brother Farhan Akhtar and writes, 'Sis & Bro #foreverfriend #partnerincrime #siblings #igotyourback #yougotmine #rakhshabandhan #i love u @faroutakhtar'.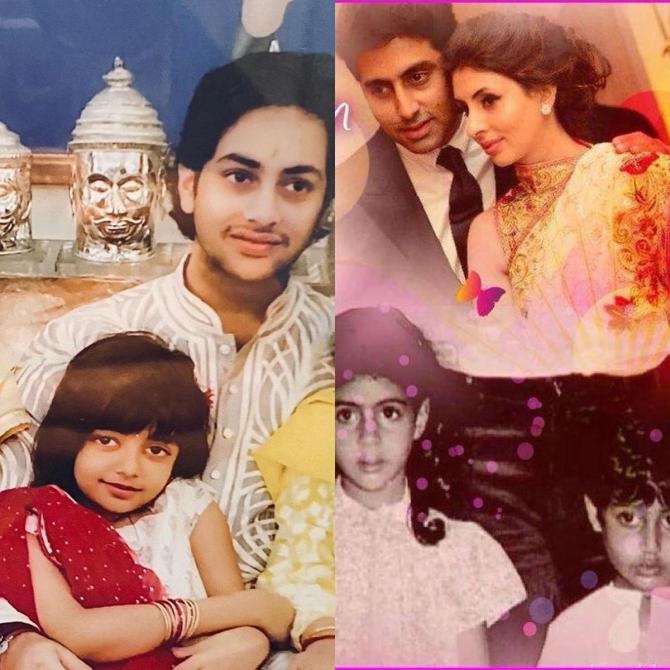 Amitabh Bachchan, who waS discharged from hospital over the weekend, jumps right into festival mood and posts a collage of his children Abhishek and Shweta as well as his grandchildren Navya, Agastya and Aaradhya.
'And tomorrow be the festival of protection and security for the sister by the brother .. a pledge to be by her side, to hold her hand in times of trouble , to safeguard her from all evil that may erupt about and to let her know that no matter what he shall ever be by her side,' he writes.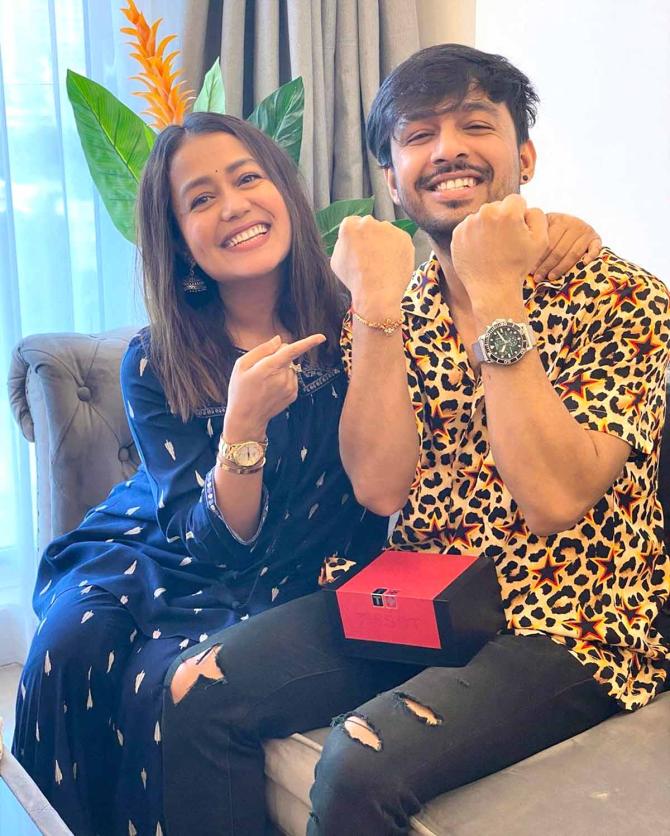 Singing star Neha Kakkar gift her brother Tony Kakkar a watch on Raksha Bandhan and writes, ''Time' is the most precious gift you can share with the most precious people in life. So this #Rakshabandhan, my token of time to the most amazing brother in the world @tonykakkar , is the newest #Tissot #Seastar watch. Happy Raksha Bandhan Everyone!'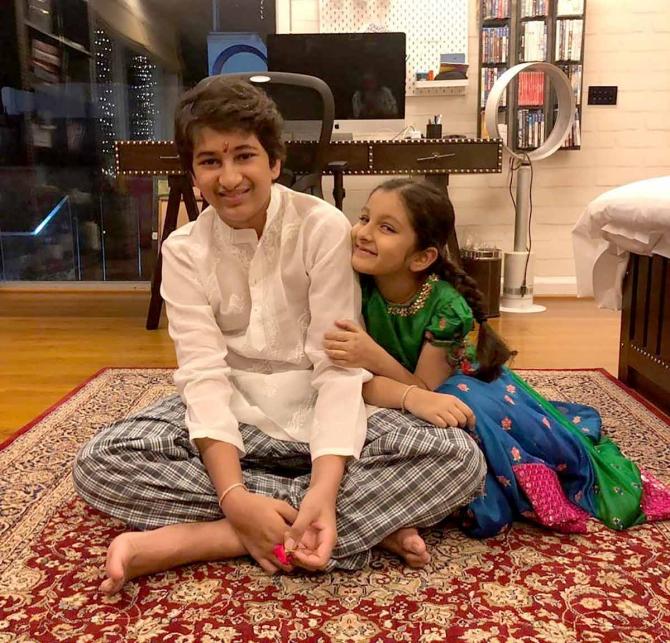 Mahesh Babu posts a picture of his children Gautham and Sitara and writes, 'Celebrate the eternal bond of love, protection and care!! #HappyRakshaBandhan‬ ‪Stay home stay safe'.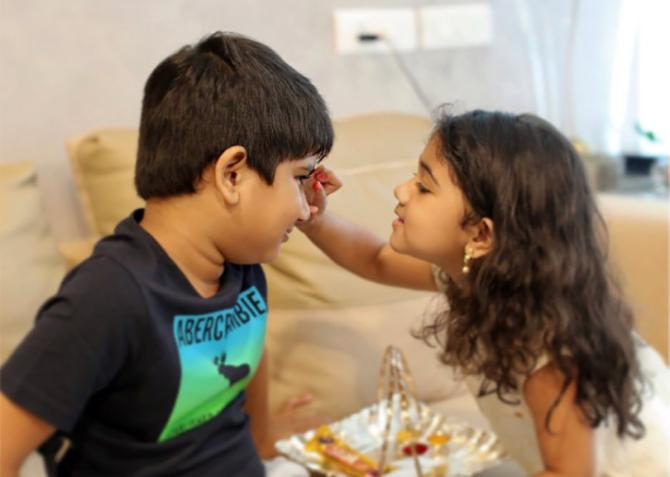 Allu Arun posts an adorable picture of his daughter Arha tying a rakhi to her brother Ayaan.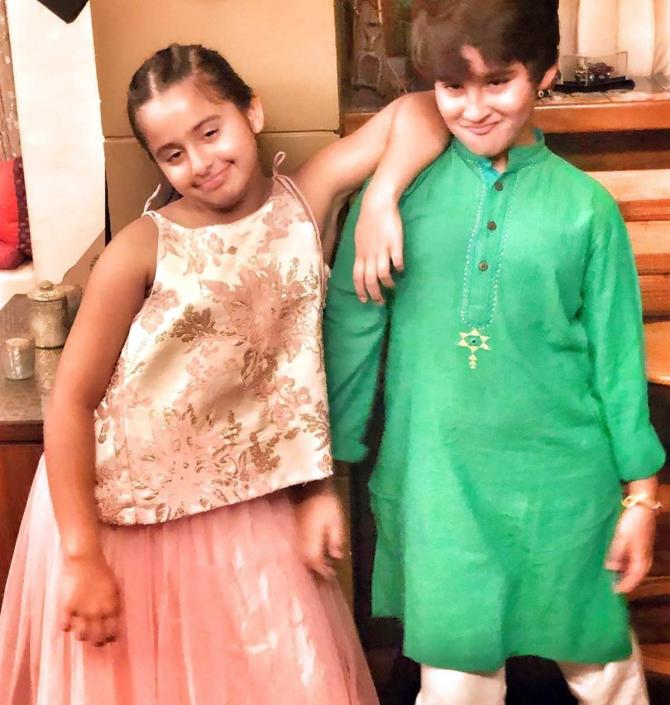 Hiten Tejwani's children Nevaan and Katya celebrate Raksha Bandhan.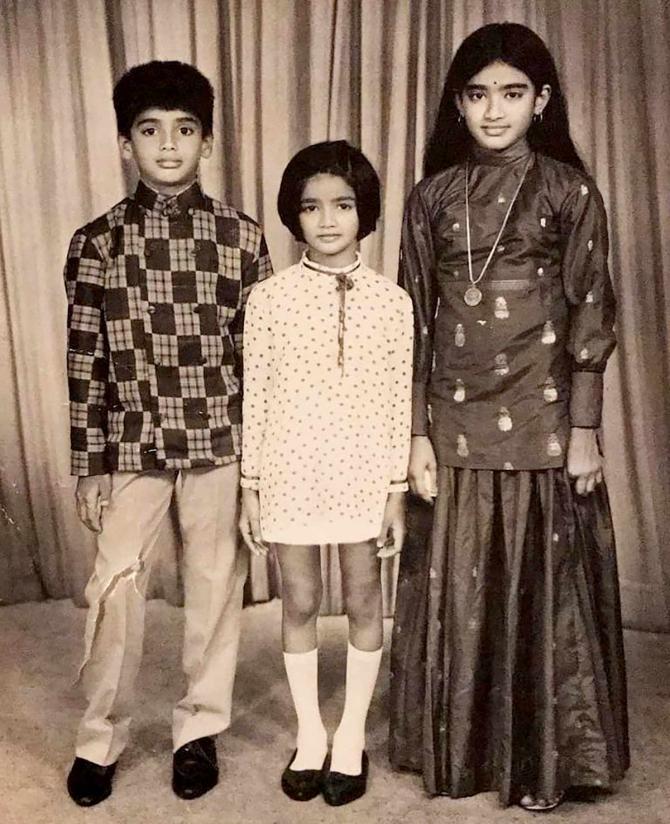 Suniel Shetty goes back in time with his sisters and writes, 'NO CLOSER BOND!!'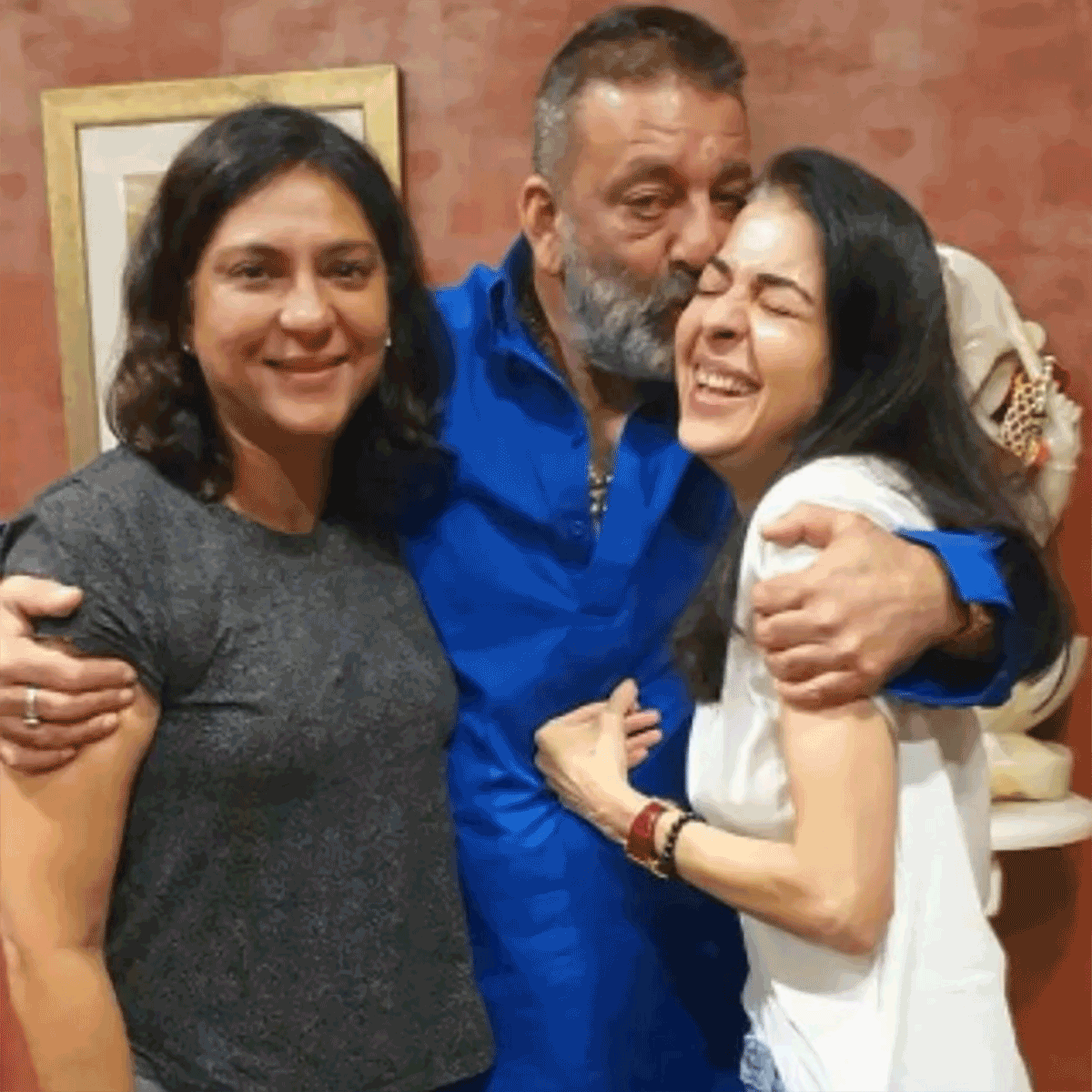 Sanjay Dutt with sisters Priya and Namrata.
'Although younger to me, you two have always been my biggest support system, motivating me and being there for me throughout my life. I love you both so much. Happy Raksha Bandhan'.
Vardhan Puri posts a picture with sister Sachi.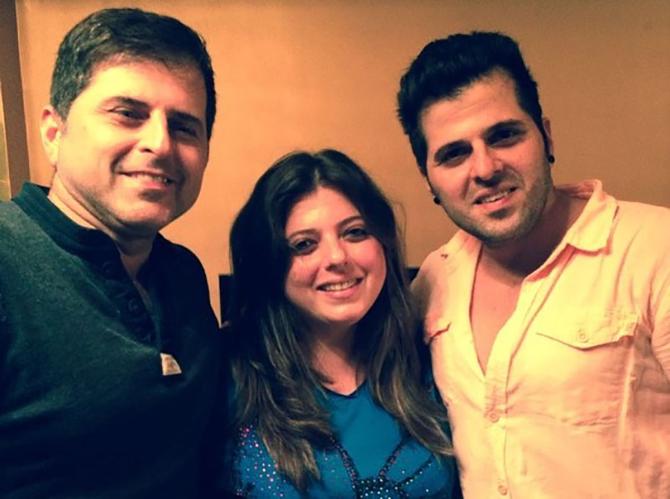 Delnaaz Irani with brothers Paurus and Bakhhtyar.
'Happy Raksha Bandhan my dear brothers!! I want to tell you'll that life would not be that beautiful if you were not a part of my life. You'll are too precious for me'.
'You are my strength, support system and have always been there for me whenever I needed you'll!
'May God bless you both with long and prosperous life and thank you so much for always making my life beautiful and for tolerating me.'
'Even though you guys have the best sister ever! Have a safe rakshabandhan everyone, sending lots of love your way!'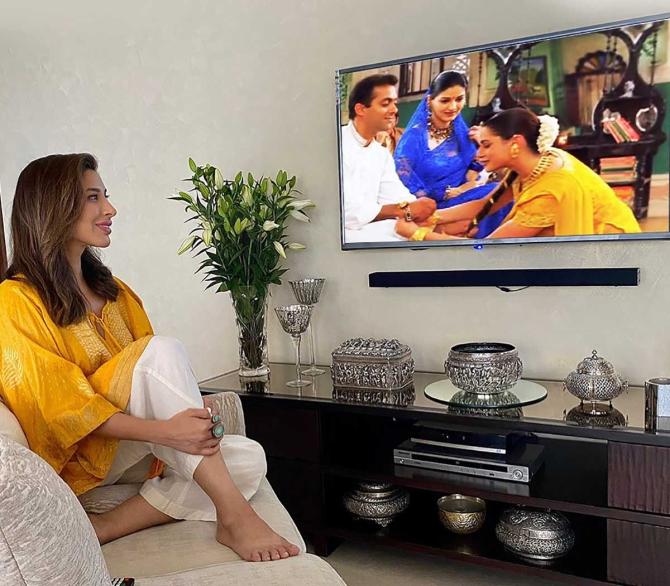 Sophie Choudry is missing her brother Faisal, so she picks an apt filmi moment to convey her love.
'The bond of love, protection and friendship between a brother and sister is like no other relationship'.
'Missing being with my bhaiya today, but watching these scenes warms my heart! Door hain lekin saath hain...Happy Rakshabandhan guys'.