Take a sneak peek!
"It's like a big hug," is how Jennifer Aniston described her Beverly Hills mansion once.
Celebrity spaces are a subject of great intrigue to fans interested in knowing EVERYTHING about their favourite famous person. Thanks to social networking, they've got a lot more access too.
Every day stars post bits and pieces of their eventful lives for fans and media to lap up.
And so we've compiled a sneak peek into Bollywood star homes just for you.


Twinkle Khanna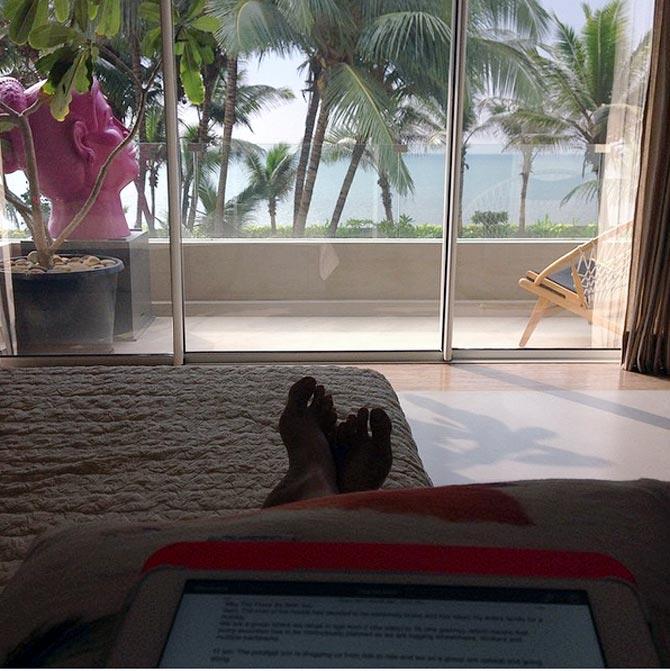 When not amusing us with her humorous insights in weekly columns, Akshay Kumar's wittier half is also an accomplished interior designer.
Twinkle Khanna, who only recently released her book Mrs Funnybones: She's Just Like You and a Lot Like Me, shares the beautiful sea view she wakes up to every morning.


Raveena Tandon
Discounting that blink-and-miss appearance in Bombay Velvet, Raveena Tandon's ravishing presence is sorely missed on silver screen.
One look at that gorgeous, green balcony, where the Mohra star enjoys her morning cup of tea, tells us that it will take something really tempting to drag her out of that elegant, spacious home.


Tanishaa Mukerji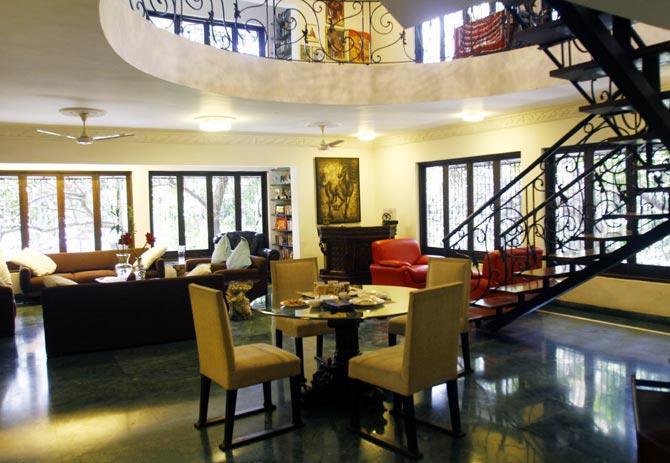 Not too long ago, Bigg Boss 7 runner up and Tanuja's youngest daughter, Tanishaa gave us an elaborate tour of her grand Santa Cruz bungalow.
Clearly, there's a lot to capture in her roomy living room.


Arjun Rampal
Here's something that can compete with the eternally hunky Arjun Rampal for its stunning appeal.
A panoramic view of Bandra's breathtaking skyline from his balcony.


Rishi Kapoor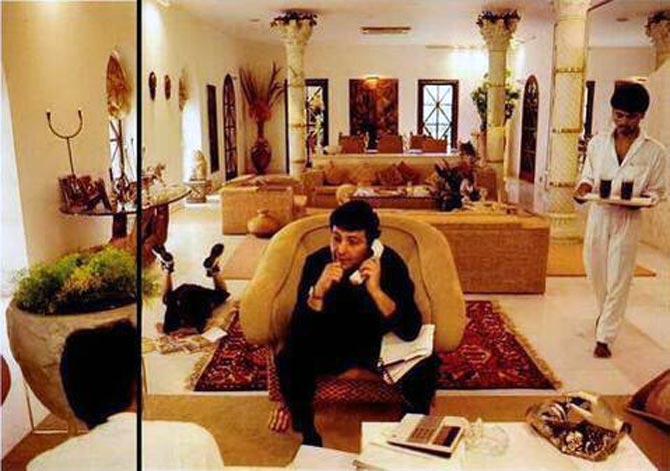 Rishi Kapoor and wife Neetu will move out for as good as three years as they're gearing up to renovate their Pali Hill bungalow, Krishna Raj.
Meanwhile, son Ranbir has already settled in his independent space with live-in girlfriend Katrina Kaif.
Here's a fond reminder of the time when they were all living under the same plush roof. While Chintu is busy on a phone call, little Ranbir is completely absorbed reading comics.


Shahid Kapoor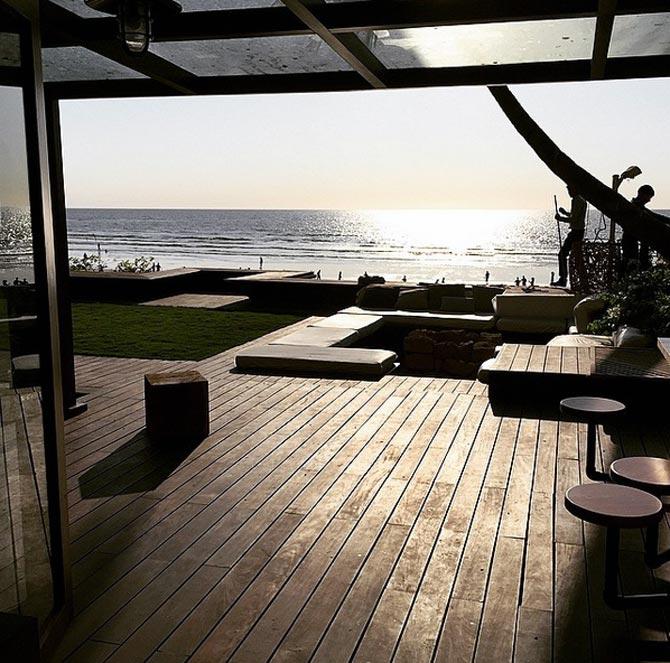 "Who wants to go out when this is the view at home?"
You've got a valid point there, Shahid Kapoor!
Nobody in their right minds would want to get out of a sea-facing Juhu apartment and face the arc lights when home was THIS sweet.


Sonam Kapoor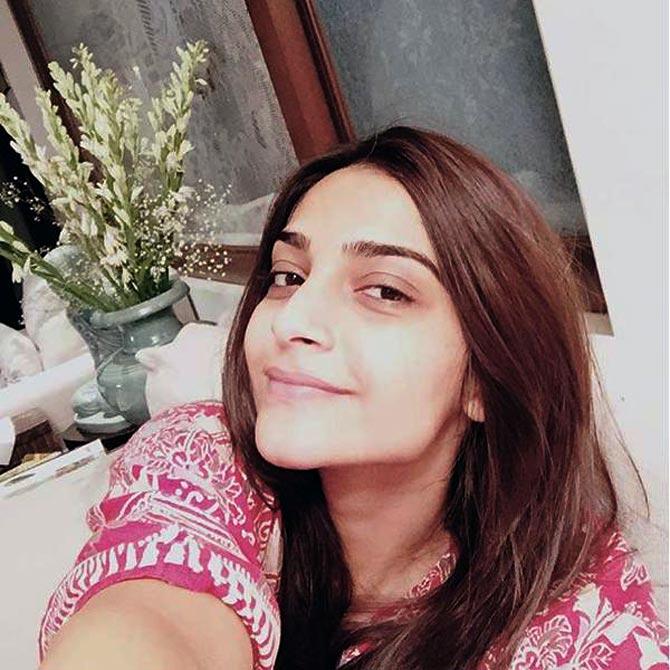 Even though we caught only a tiny glimpse of Sonam Kapoor's family room in their luxurious residence, the pastel theme and those fragrant rajnigandhas in jade vases suggest a perfect blend of classy and stylish.
How very Sonam!


Hrithik Roshan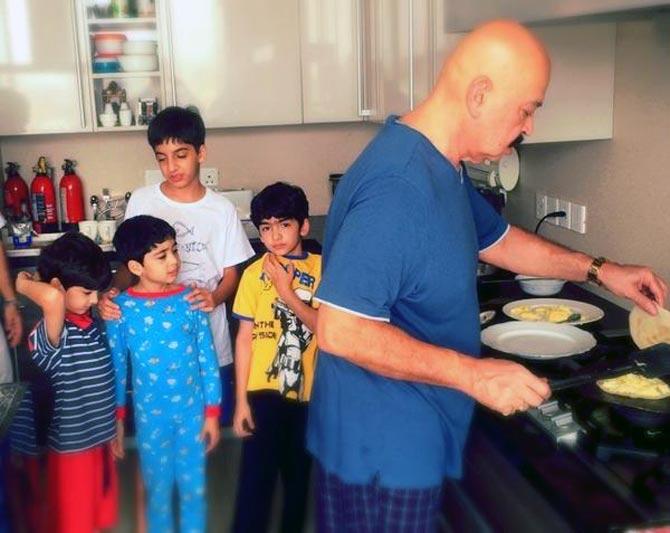 Hrithik Roshan's Krrish can fly and lift planes but the creator of both the man and the movie, daddy Rakesh keeps it simple. And sweet.
How adorable is Roshan Sr rustling up a breakfast of fresh eggs for his grandsons in the completely equipped kitchen?


Alia Bhatt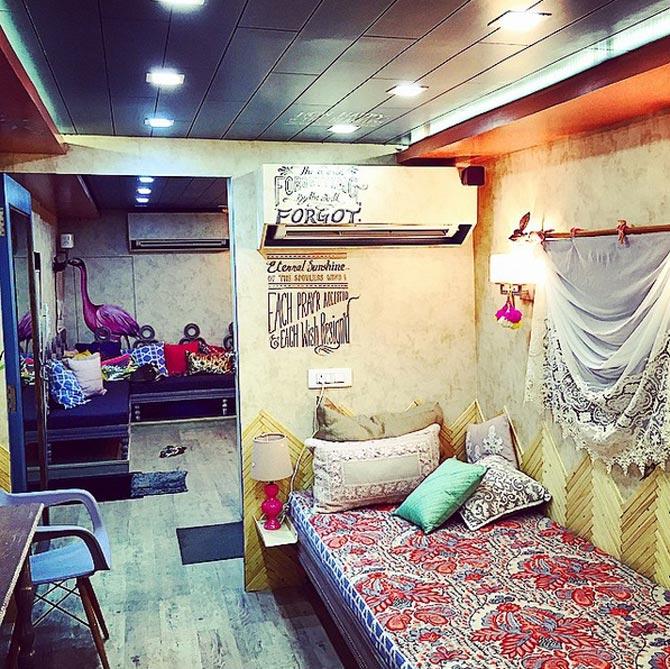 Alia Bhatt is a busy girl. With films like Shandaar, Kapoor and Sons, Udta Punjab and the exciting new untitled film opposite Shah Rukh Khan in her kitty, there's barely any time to breathe.
No wonder the actress refers to her chicly designed vanity van as home. Seriously though, who wouldn't?