And here's what transpired...

Journalist-turned filmmaker Vinod Kapri's debut film Miss Tanakpur Haazir Ho, releasing today, is a satire based on a true story.
Interestingly, cast members Om Puri, Annu Kapoor, Hrishitaa Bhatt, Sanjay Mishra and Rahul Bagga share screen space with a buffalo, who plays the titular character of Miss Tanakpur.

While the film promises to be packed with witty commentary on Indian social evils, director Kapri, along with Rahul Bagga and Hrishitaa Bhatt, visited Rediff offices ahead of their movie's release.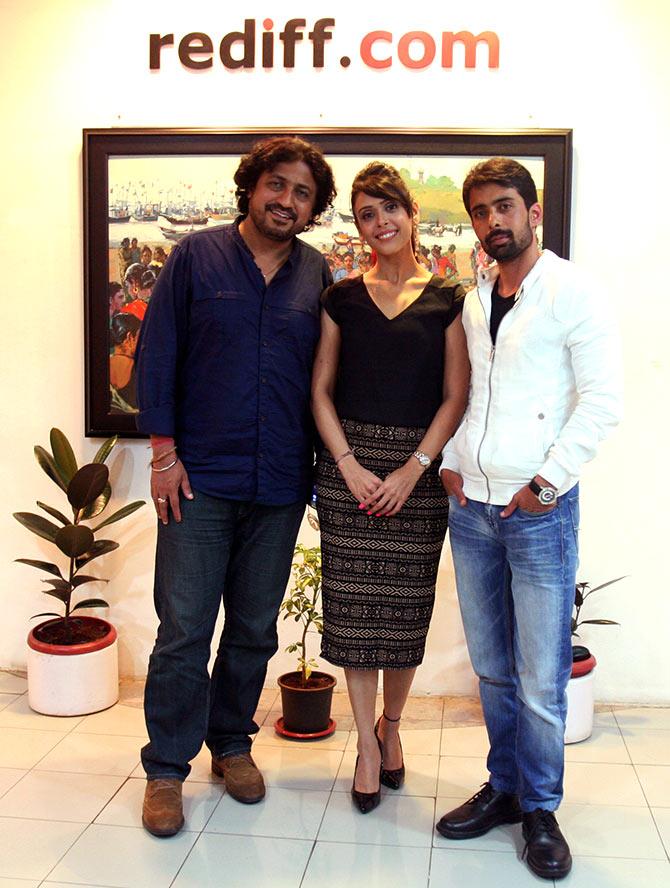 Vinod Kapri, Hrishitta Bhatt and Rahul Bagga pose at the Rediff offices.
Apart from talking at length, and with much respect, about their senior costars in the film, Bagga and Bhatt were especially enthused to talk about their bovine costar in the film.
If we remember correctly, there were briefs about building a certain chemistry with Miss Tanakpur for Bagga.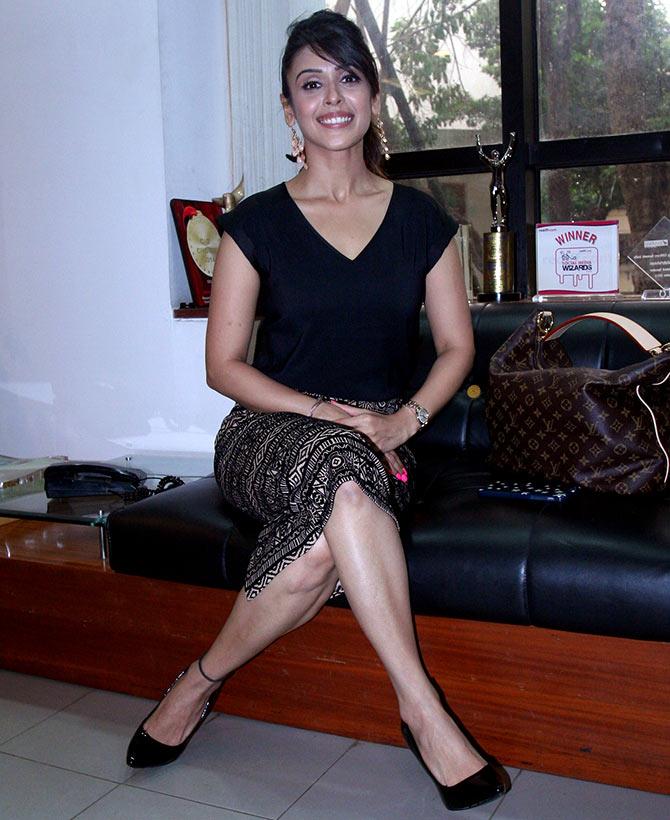 Hrishitaa Bhatt, looking lovely in a black top and pencil skirt, spoke excitedly about the film and how interesting its premise is.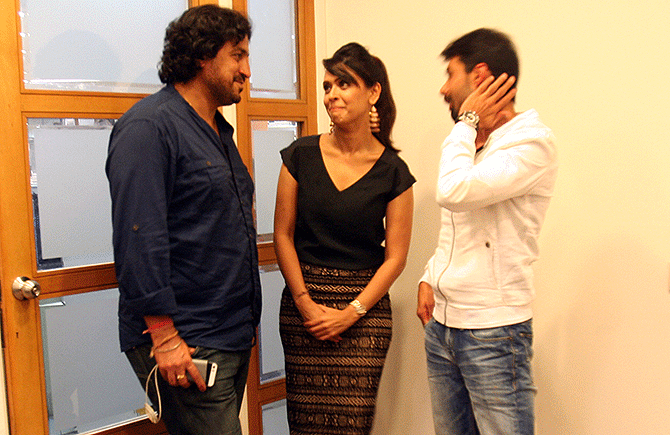 Here's the Miss Tankapur Haazir Ho team, caught during another particularly animated conversation during their visit.
Watch the team talk fondly about their bovine costar here:
Photographs: Sanjay Sawant/Rediff.com

Video: Hitesh Harisinghani and Afsar Dayatar/Rediff.com