Ileana's quirky bridal photo shoot. Farah Khan directs The Vamp's music video. Real happiness happens to Priyanka Chopra. Kriti-Ayushmann wrap Bareilly ki Barfi. Top social media posts from your favourite celebrities.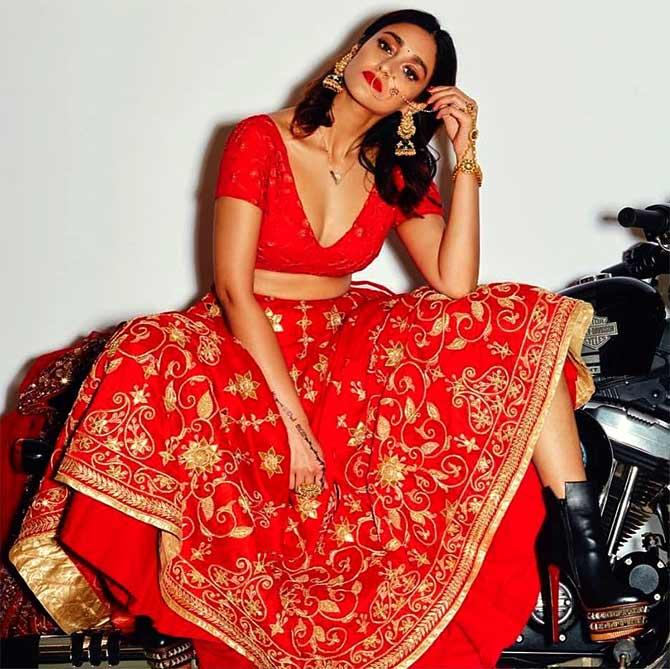 When designer Pernia Qureshi wanted Ileana D'Cruz to be a bride for a magazine, this is what they ended up with!
Sharing this picture on Instagram, Ileana wrote, 'So @perniaspopupshop wanted to me to be a bride for their magazine, and this is what we ended up doing #badass #unapologetic #quirky #newagebride'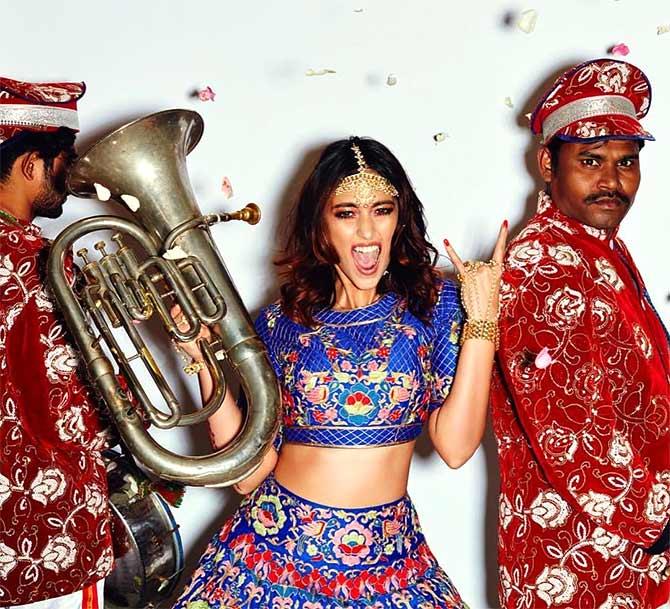 'I love the look on the guy's face right next to me,' says Ileana about this picture.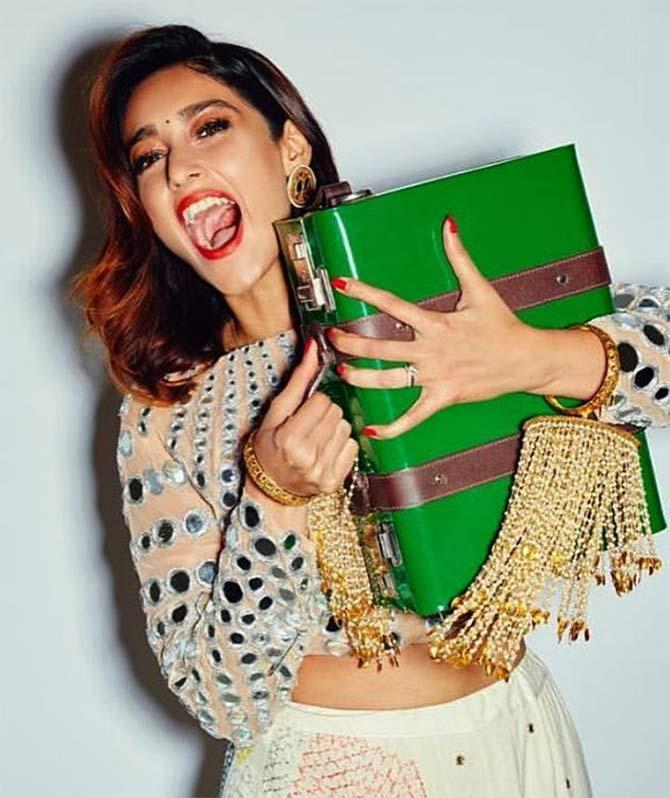 Ileana describes her expression, 'This is my "omgpresents!!!!!!!" face.'
***
Riteish has fun with Malaika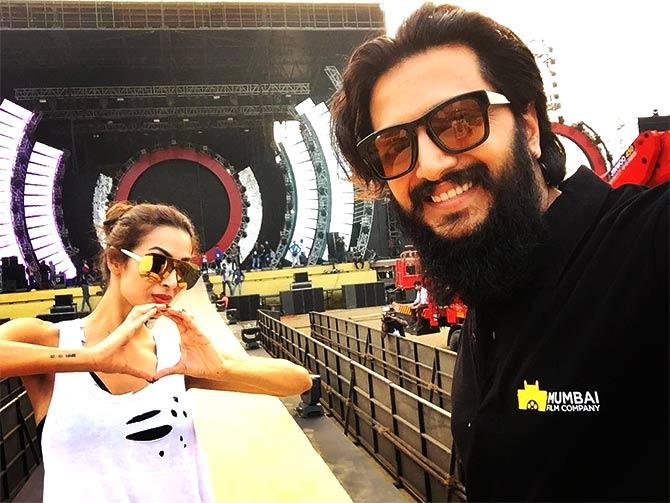 Riteish Deshmukh and Malaika Arora have been rehearsing for the Global Citizen India concert. Riteish shared a selfie and wrote, 'O'some ...Global Citizen India ..... fun on stage with @malaikaarorakhanofficial.'
***
Priyanka's real happiness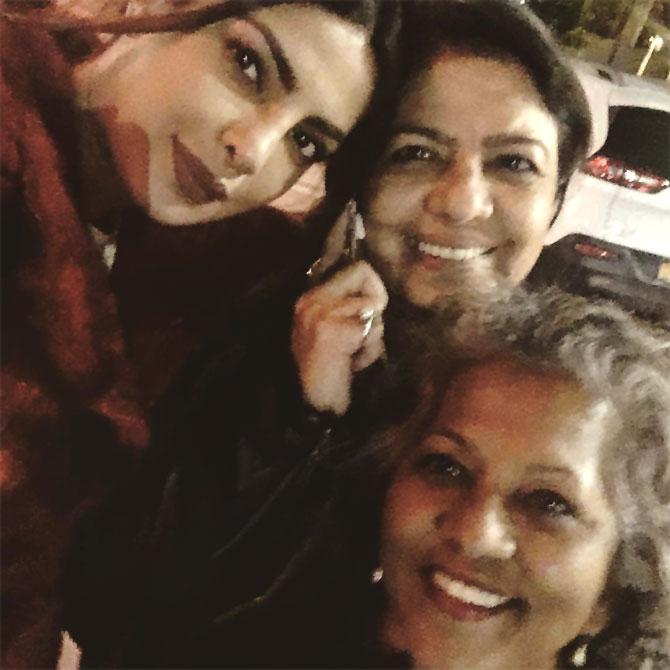 Priyanka Chopra posted a selfie with her mother and aunt and wrote, 'Real Happiness happens when you are truly loved.. #momlove @madhuchopra @vimlaakhouri.'
***
Did you like Katrina's new hairstyle?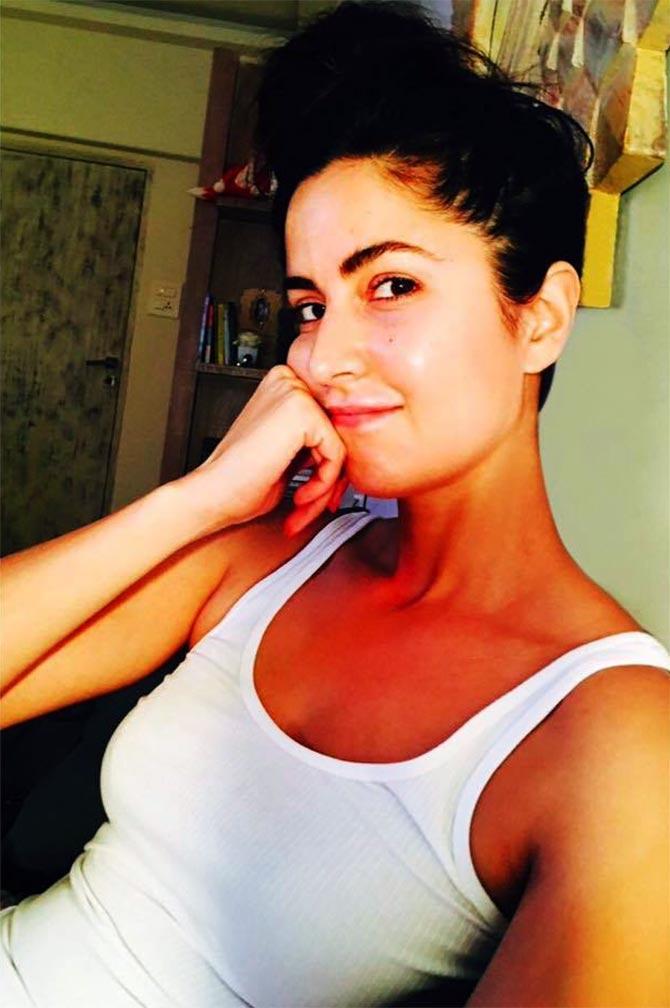 Katrina Kaif posted a selfie and captioned it, 'My new hairstyle ... How do you like ??'
So did you like it?
***
Kriti Sanon-Ayushmann Khurrana wrap Bareilly Ki Barfi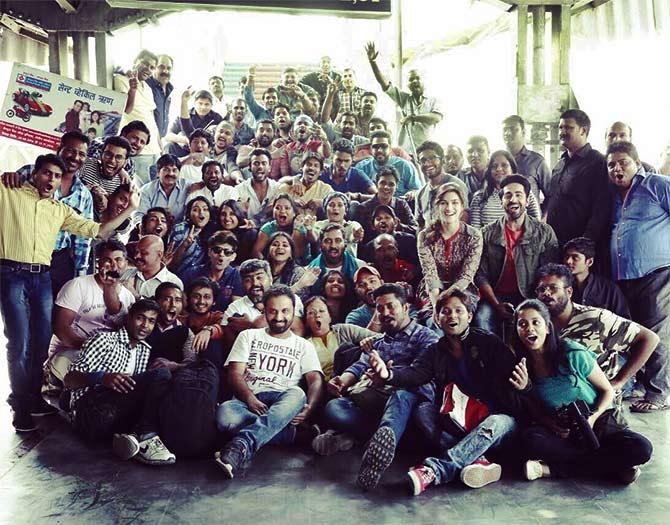 Ayushmann Khurrana and Kriti Sanon have wrapped up their film, Bareilly Ki Barfi.
Kriti shared a picture with the entire team and wrote, 'And that's a Bareilly ki Barfi Wrap for me !! Making of every film is like a new life you live.. Its a sad feeling to let go of the character, the story and these happy faces..Gonna miss this family! But hey.. We've got 2 songs left ;) so see u guys later in mumbai! Thank you to each & every person who has been a part of this journey! Love you @ashwinyiyertiwari @ayushmannk @rajkummar_rao @junochopra @jungleepictures @booiam @swatisemwal @rohitchaudhary86 Pankaj ji, Seema mam..'
***
Farah Khan directs The Vamps's music video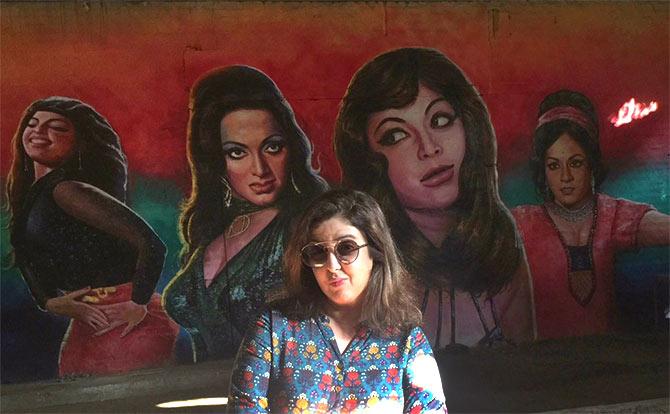 Farah Khan first posted a picture of herself asking people to guess which boy band's music video she will be directing. 'Directing the music video 4 guess which boy band?? The answer lies on the wall behind me.. correct replies will get a prize,' she wrote.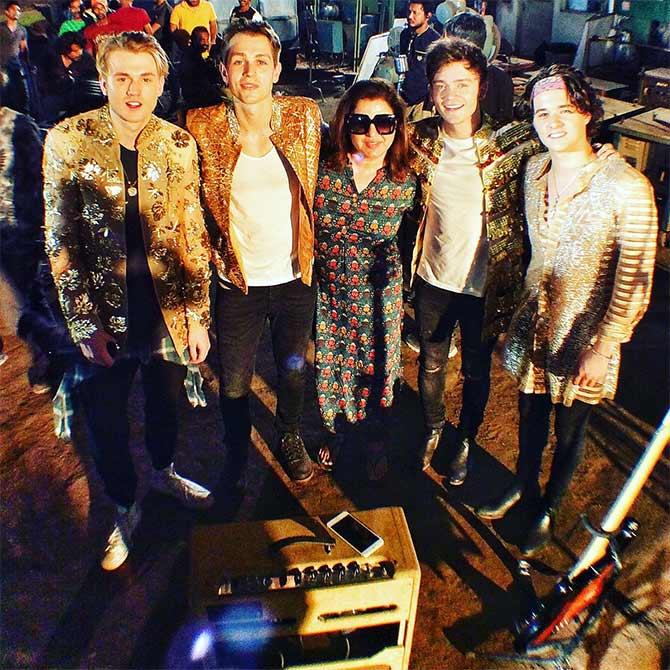 She then revealed who it was. 'Yes! It is @TheVampsband ... #Nakhra.. all those who answered correctly get to watch the video,' she wrote.