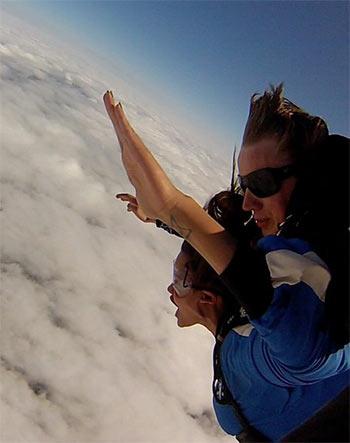 It's what Ariel sang in The Little Mermaid: "I want more!"
Beyond the world of work, fashion and glamour, Bollywood stars seek out a burst of adrenalin that fame and fortune cannot provide.
What fulfills this need is the risk and rush of extreme sports.
Here's how our favourite stars get their adventure fix.
Parineeti Chopra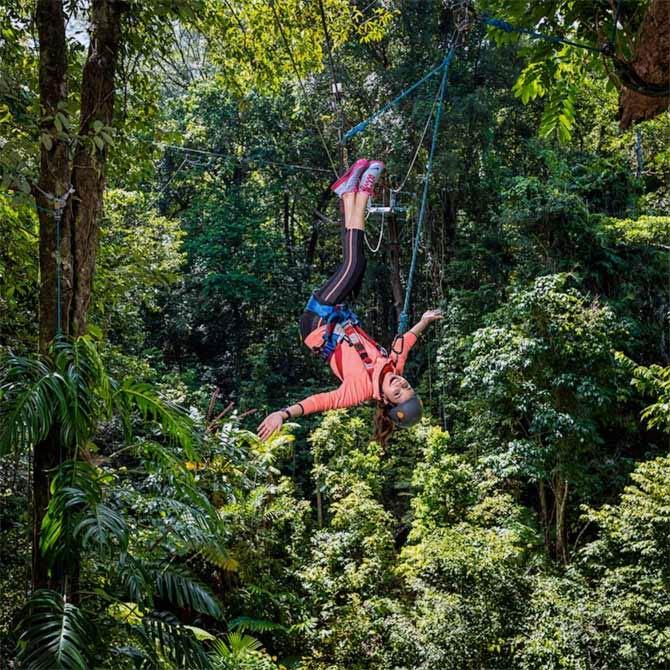 The Ishaqzaade actress is as spunky as her onscreen avatar off it too. We saw quite a bit of this adventurous side during her recent vacation in Australia. Look at her have a blast jungle surfing in Cape Tribulation, Queensland.
Sidharth Malhotra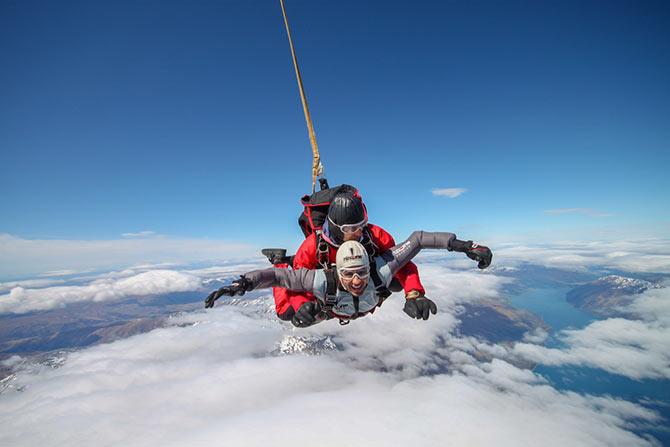 Being the first Indian ambassador for tourism in New Zealand has its perks. Among his many exciting experiences, skydiving 15,000 feet above sea level has got to be Sidharth Malhotra's most unforgettable too.
Esha Gupta
Best way to overcome fear is face it. To get rid of her free falling phobia, Esha Gupta went skydiving. It sure did the Jannat 2 actress a world of good.
Here's what she has to say about the experience, 'The adrenaline rush is such an addiction which for me no drug or substance can replace. What is life without some adventure?'
Alia Bhatt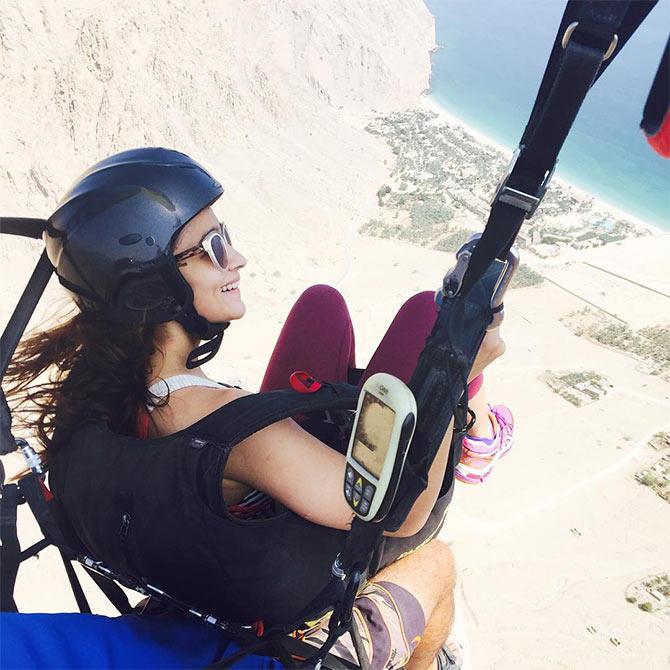 The best way to deal with failure is to just take off and do something wild. Isn't it, Alia Bhatt?
The youngster took to paragliding following the debacle of Shaandaar. From the looks of it, the fate of her film is the last thing on her mind.
Akshay Kumar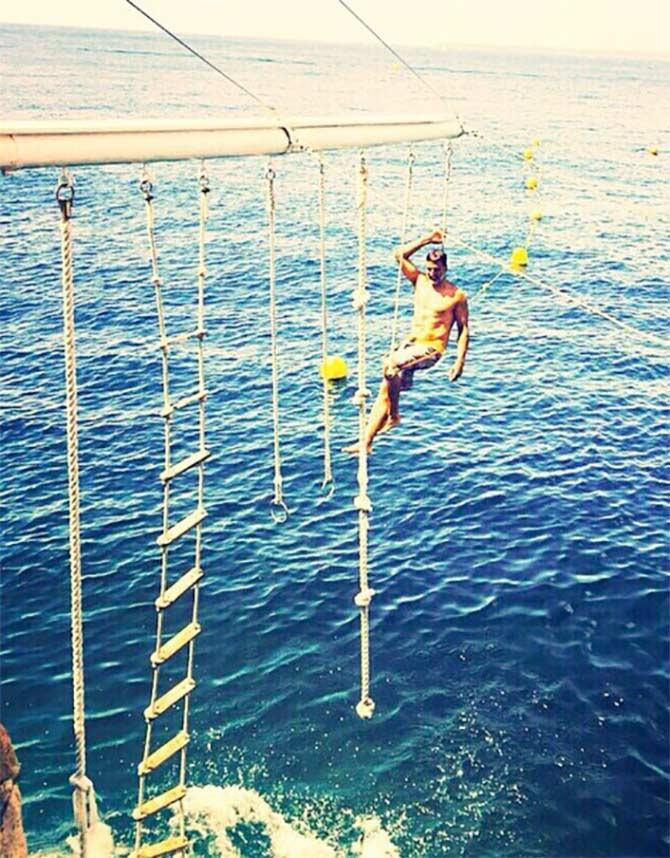 Only Akshay Kumar would fancy adventure sports when holidaying in the romantic, idyllic locations of France.
Rope climbing several feet about sea level may not be everyone's idea of fun but the khiladi sure makes it look easy.
Vidyut Jamwal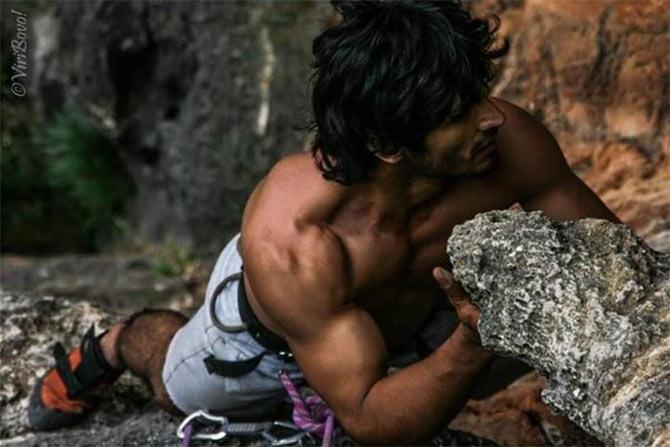 Brawny action hero of films like Force and Commando is into some serious rock climbing. This picture of the tough hunk ascending Argentina's steep Piedra Parada highlights the fact amply.
Sonakshi Sinha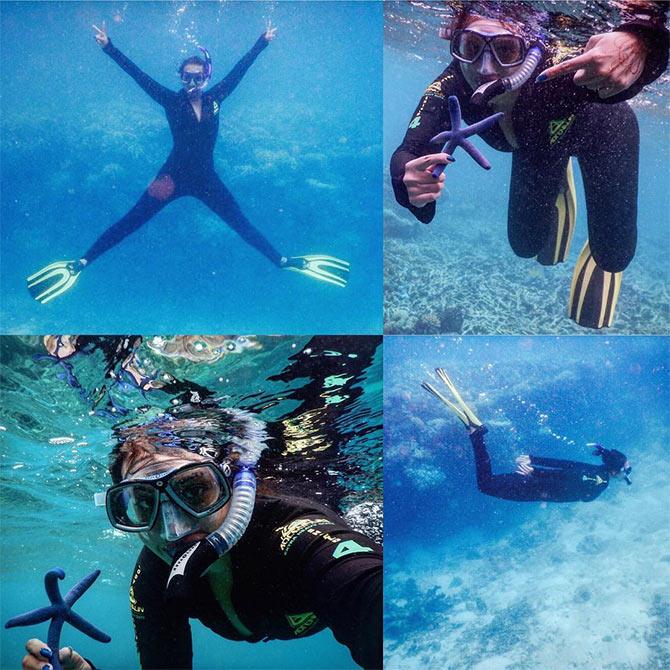 The Dabangg girl is quite a water baby. On her recent trip to Australia, she indulged in 'underwater shenanigans' like snorkeling and free diving.
Varun Dhawan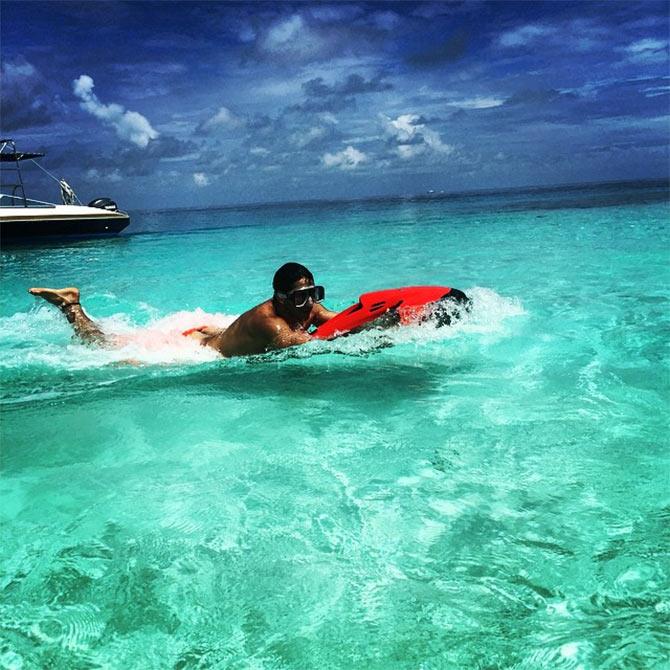 Not too long ago Varun Dhawan flew down to Maldives for brief holiday. Around then, the Badlapur hero tried his hand at wakeboarding and dive scooter. Although he admits he failed in every single attempt, we think he looks pretty cool in action?
Lisa Haydon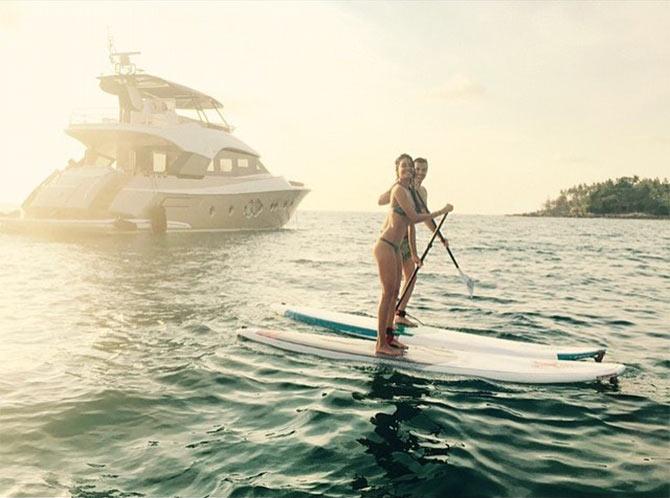 Ever checked Lisa Haydon's Instagram feed? The woman is a bonafide mermaid and quite a surfer. Now if only everyone would look as hot and graceful as the model-turned-actress paddle surfing with her friends.

Neha Dhupia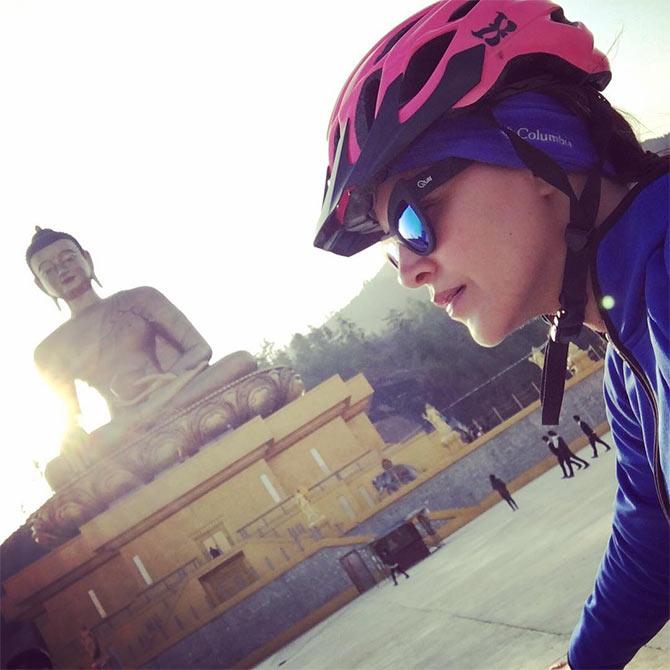 As part of her judging duties on rough reality show, MTV Roadies X4, Neha Dhupia went mountain biking across Buddha point in Bhutanese capital of Thimpu.
Hrithik Roshan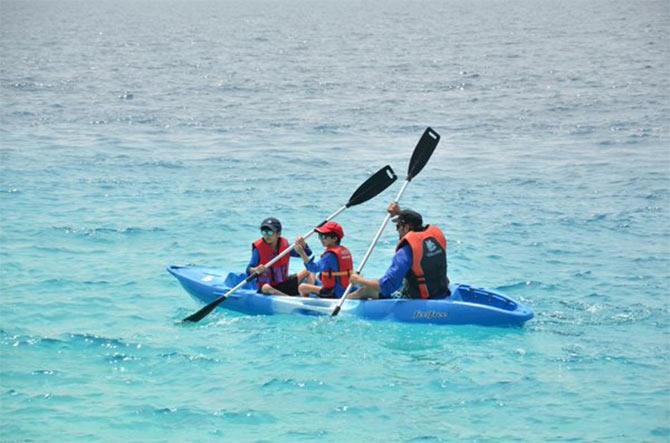 Hrithik Roshan's adventures aren't limited to his roles on screen. He's quite the action-packed daddy to his two boys -- Hrehaan and Hridhaan -- in real life too. Whether sharing skiing videos from Switzerland or kayaking in Maldives, life with the Roshans is most exhilarating.