Bips plays tourist with her dad, mum, sis and hubby.
Stars go for the loveliest holidays.
Sonakshi Sinha went on a fun Thai holiday.
Aamir Khan had a Roman Holiday.
Ranveer Singh had an amazing Swiss holiday.
Aahana Kumra had a sexy Goa holiday.
Sanya Malhotra took us to Europe.
Soha Ali Khan and Kunal Kemmu had a Croatian chutti.
Raai Laxmi toured the US of A.
This week, our destination is London. And our tour guide is Bipasha Basu.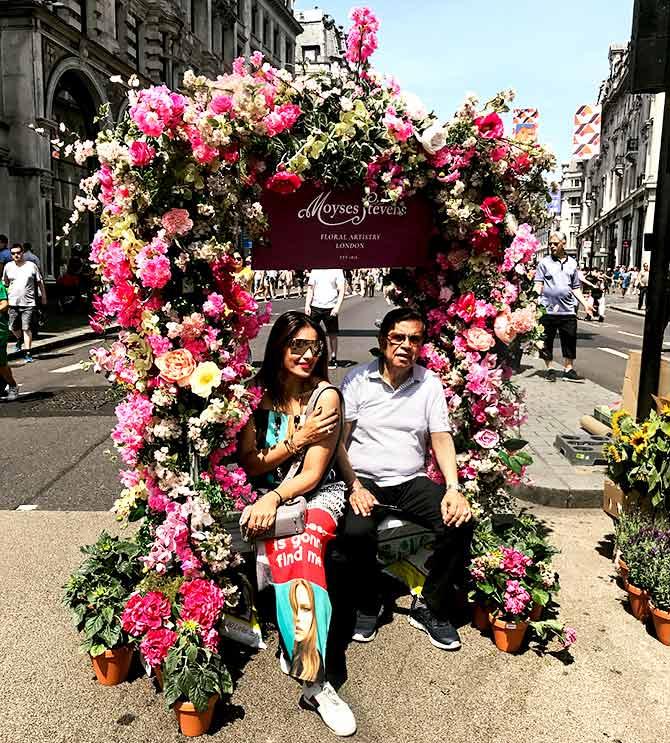 Bipasha feels the love, as she takes a break with her father Hirak Basu.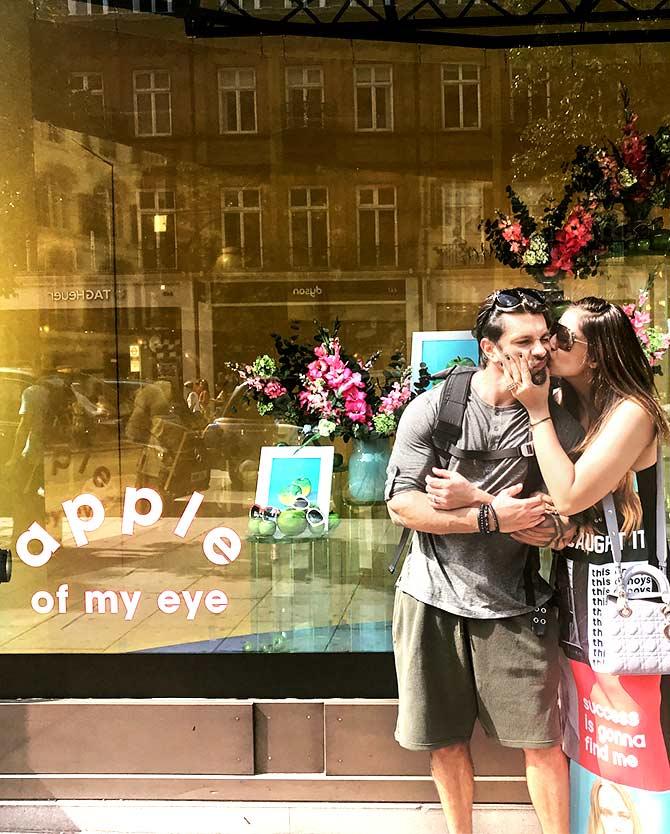 Kissing the 'apple of her eye' husband Karan Singh Grover.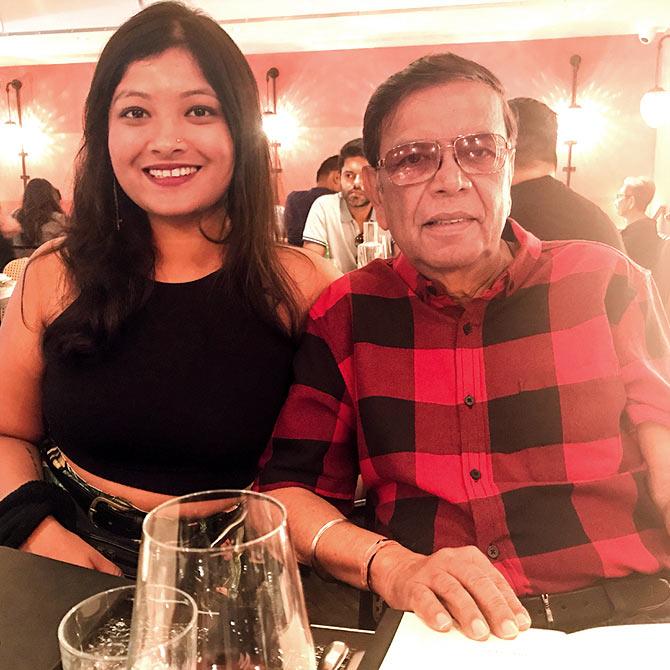 Bips seeks out an Indian restaurant in London to celebrate her father's birthday.
Bombay Bustle is located in Mayfair, London, and offers 'mouth-watering' food.
Here, Bipasha's sister Vijayeta and father wait for their meal.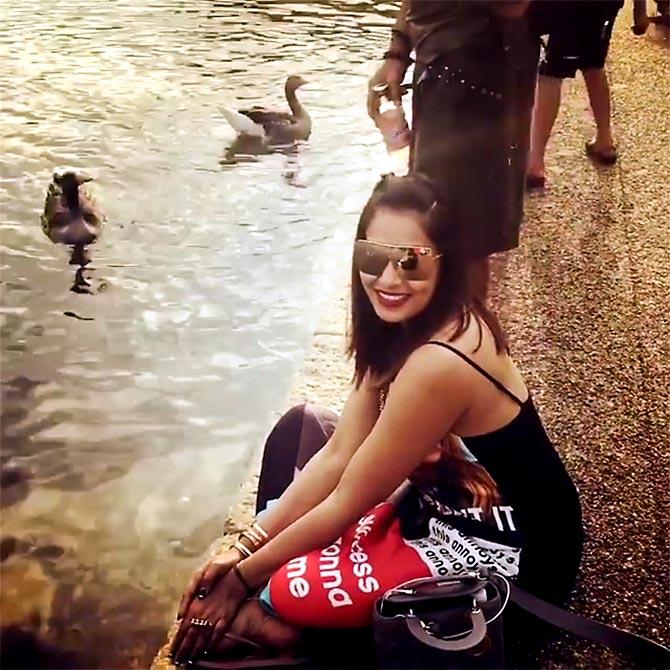 Bipasha watches the ducks at Hyde Park.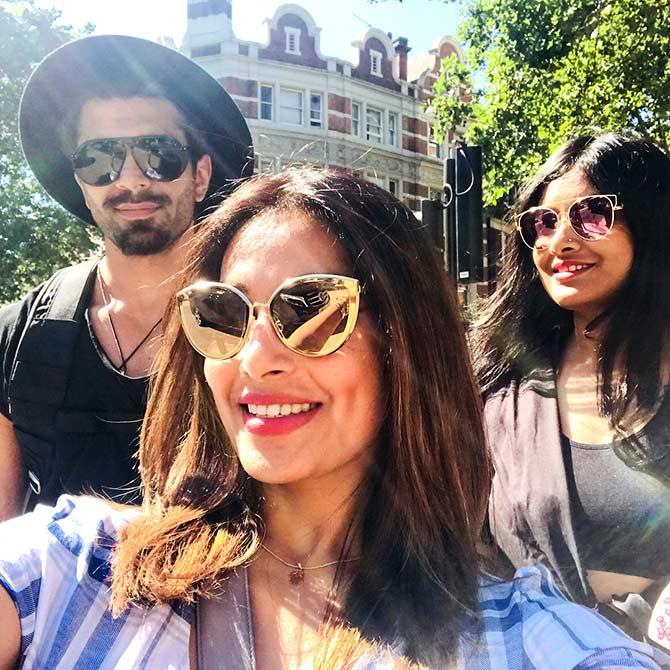 Enjoying a sunny day.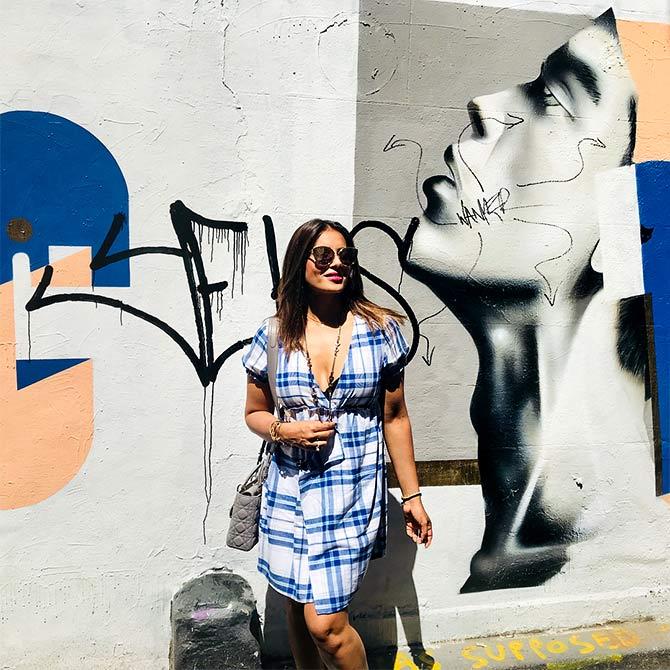 Browsing through some street art.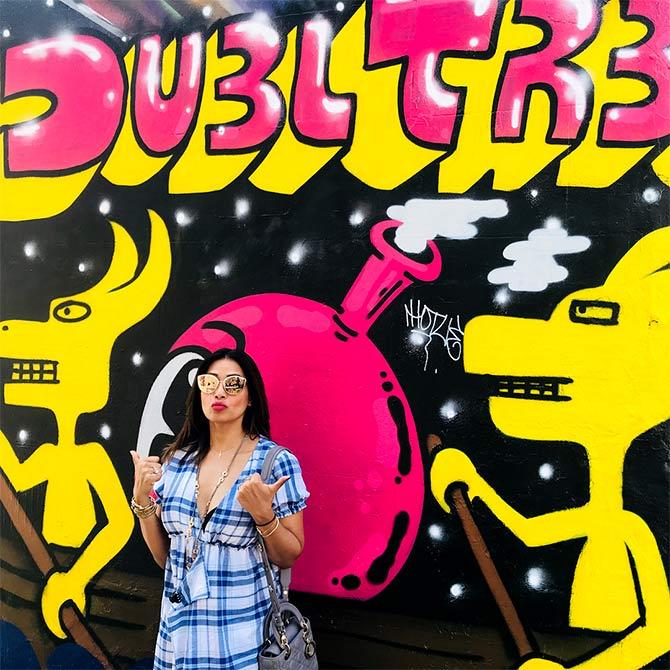 Making colourful pictures.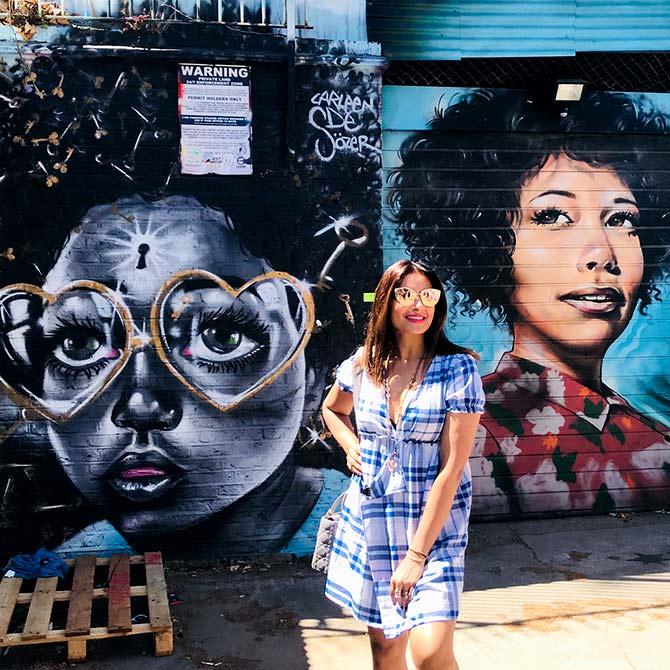 Lovely, aren't they?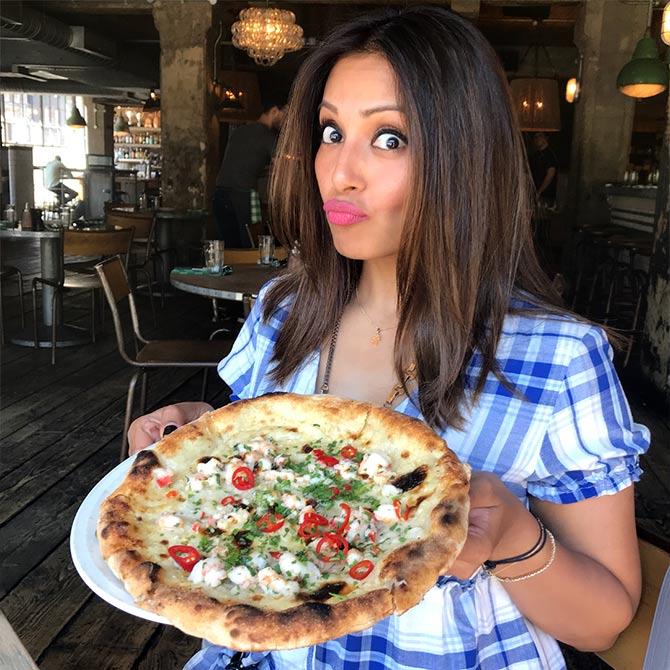 Guess what's for lunch?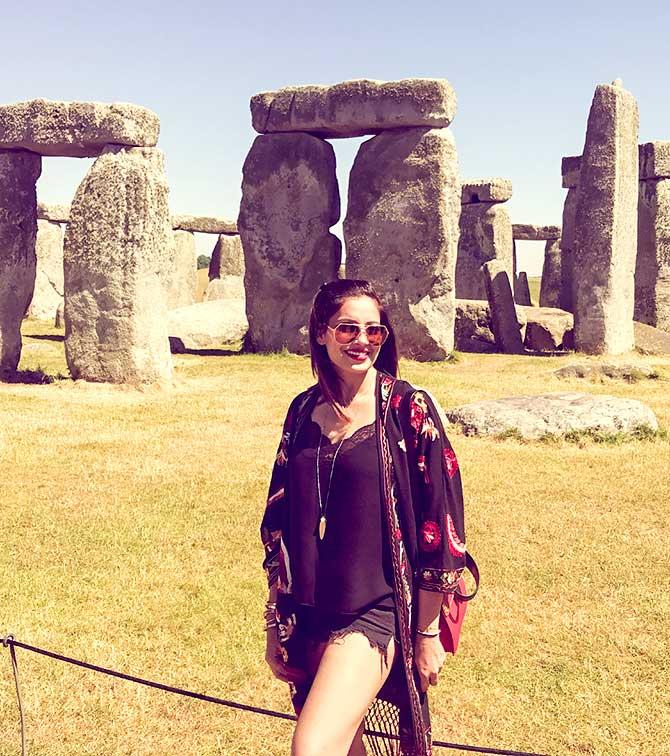 Bipasha plays tourist at the Stonehenge.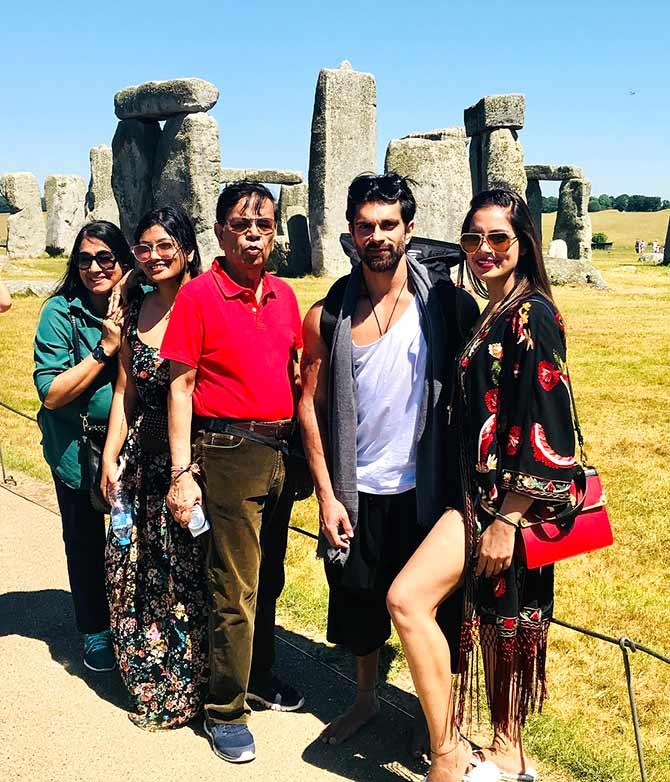 Bipasha's mum Mumu joins in for a group pic.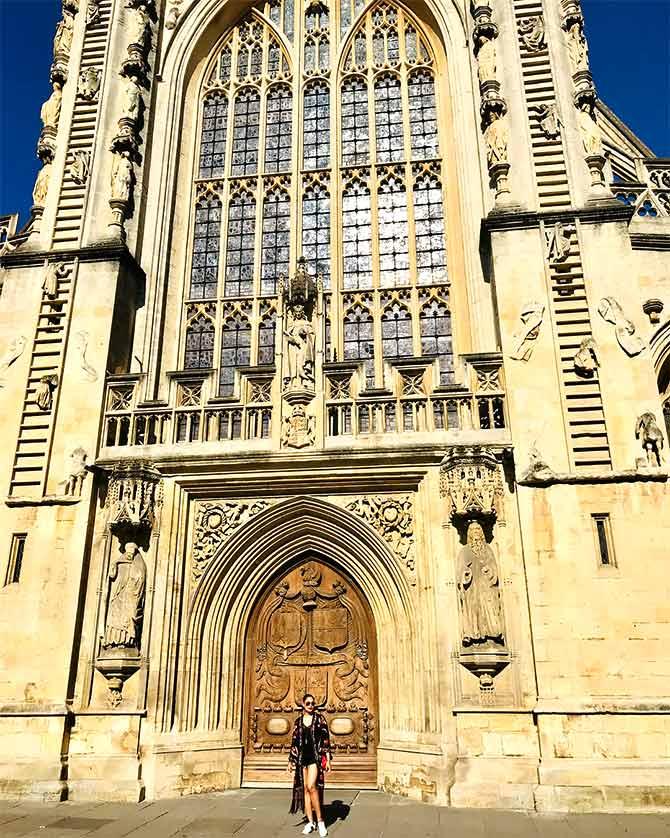 The Basus visit the town of Bath.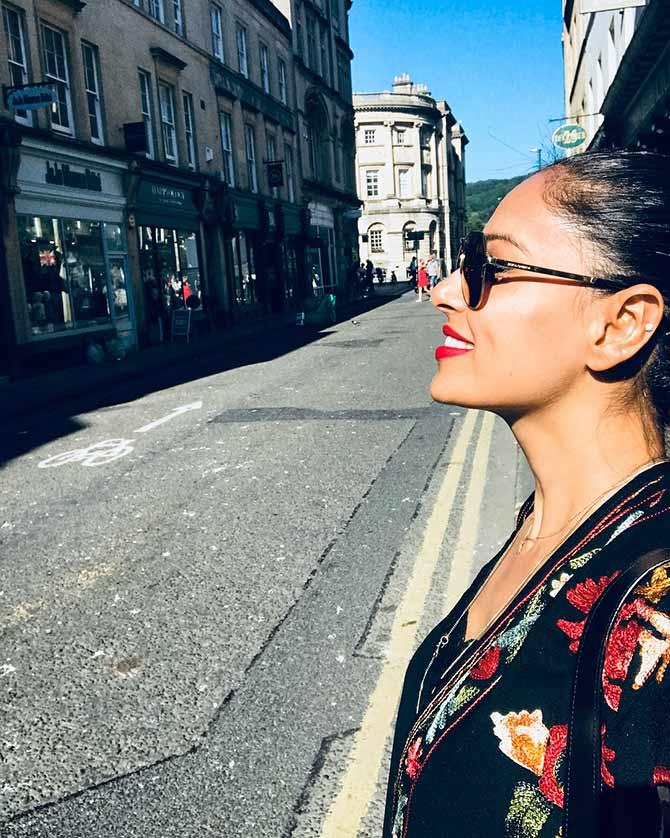 Bipasha takes in its beauty, and also enjoys English food at Crystal Palace.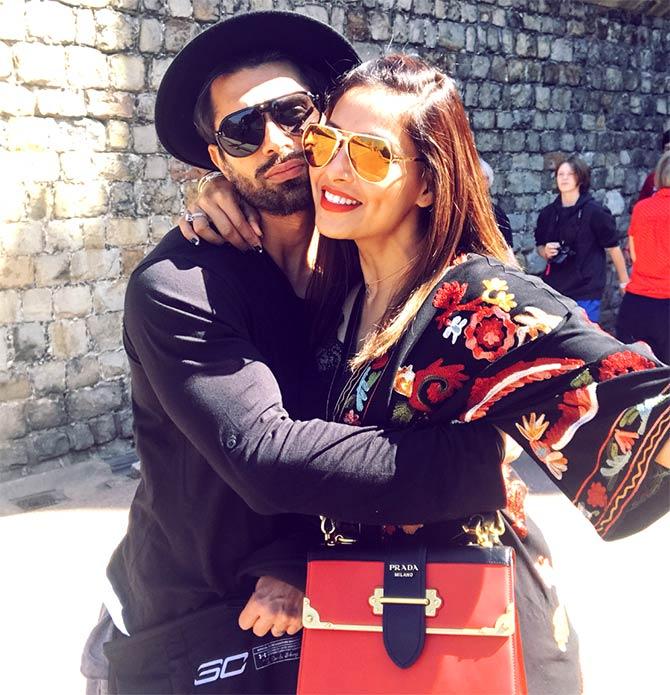 At Windsor Castle.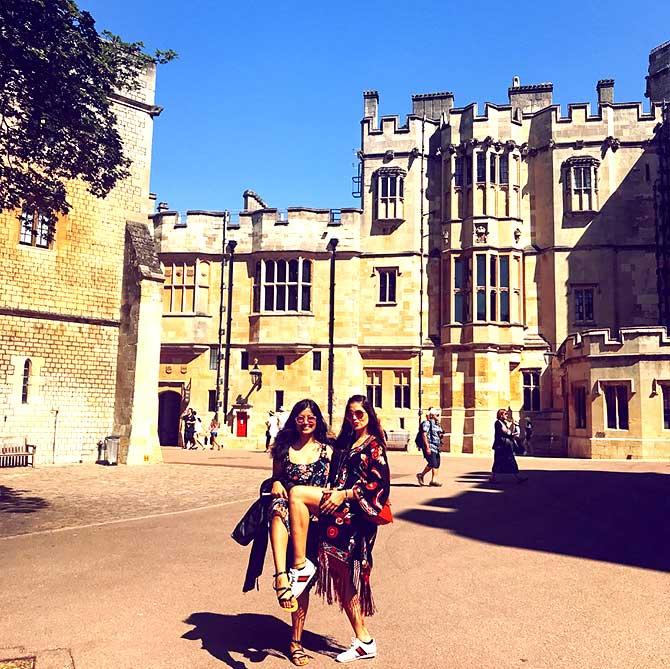 Bipasha and Vijayeta show off some serious leg.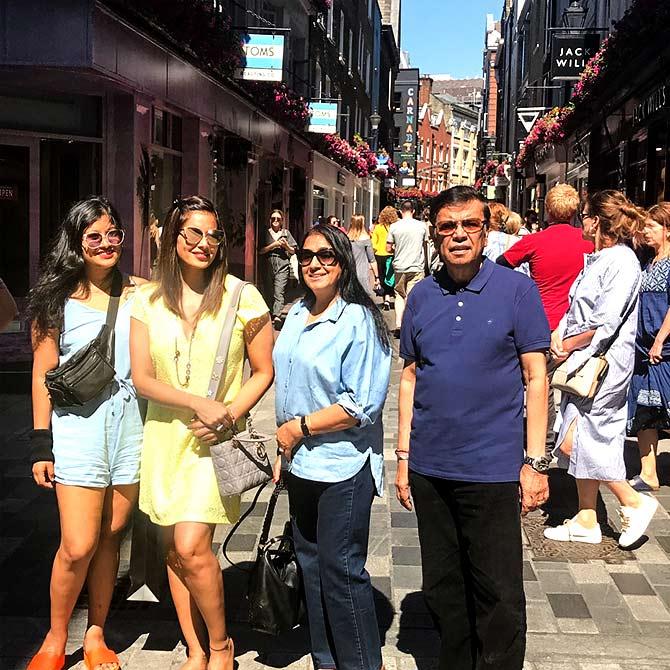 Why is everyone in Bollywood holidaying in London, we wonder.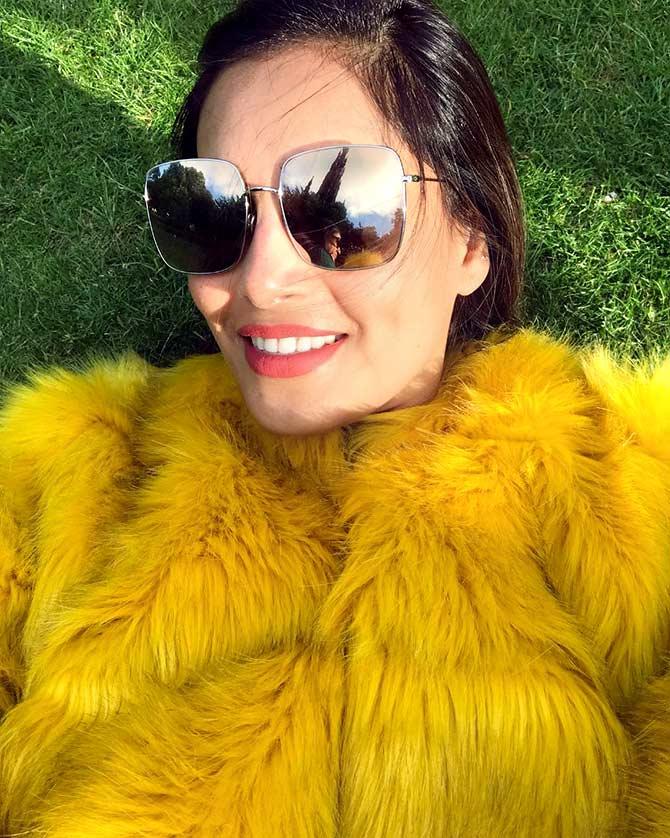 Bipasha finds bliss lying on the grass, even as the Scott Monument reflects on her sunglasses.
The actress has returned from the holiday 'rejuvenated and ready to kick some ass'!
Photographs: Kind courtesy Bipasha Basu/Instagram