Bollywood has started its Durga pooja celebrations.
Bappi Lahiri and his son Bappa were spotted at the North Bombay Sarbojanin Durga Pooja in Andheri, a western suburb of Mumbai, enjoying the festivities.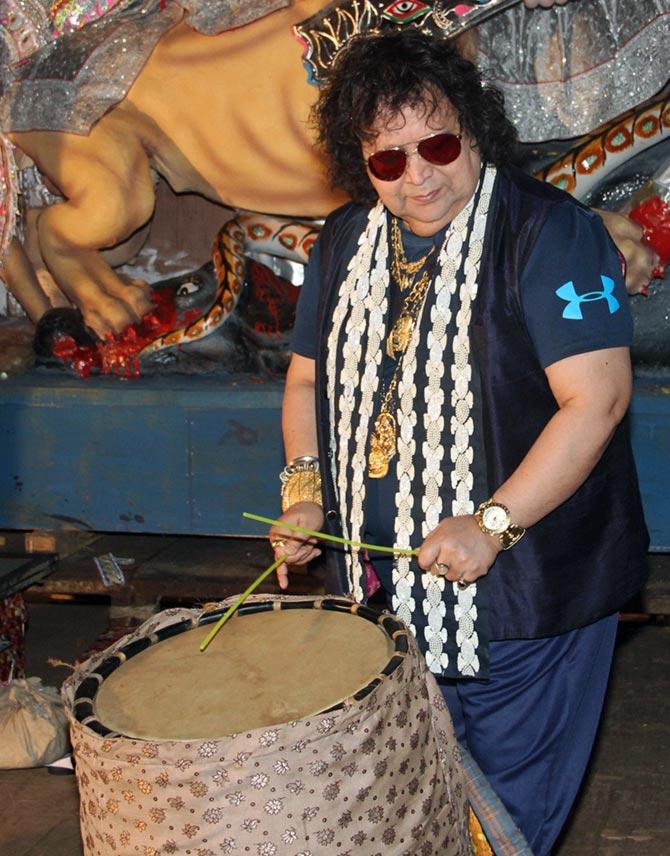 Bappi Lahiri has been associated with this pooja pandal since childhood, as his parents Aparesh and Bansari were also members.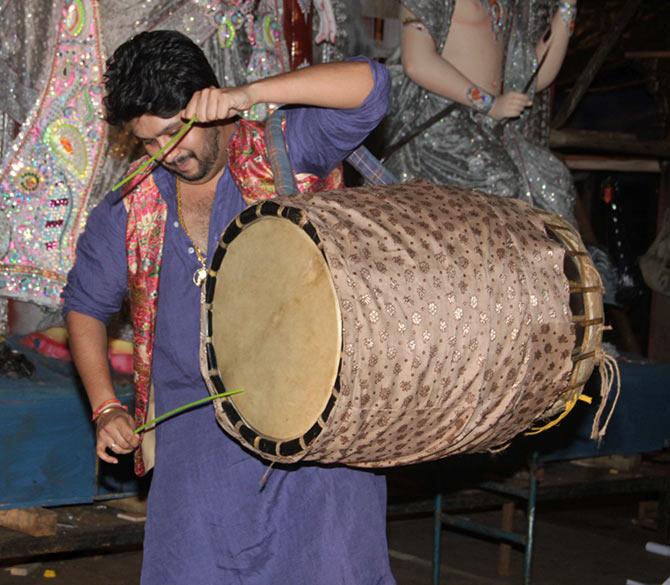 His son Bappa plays the dhol as well.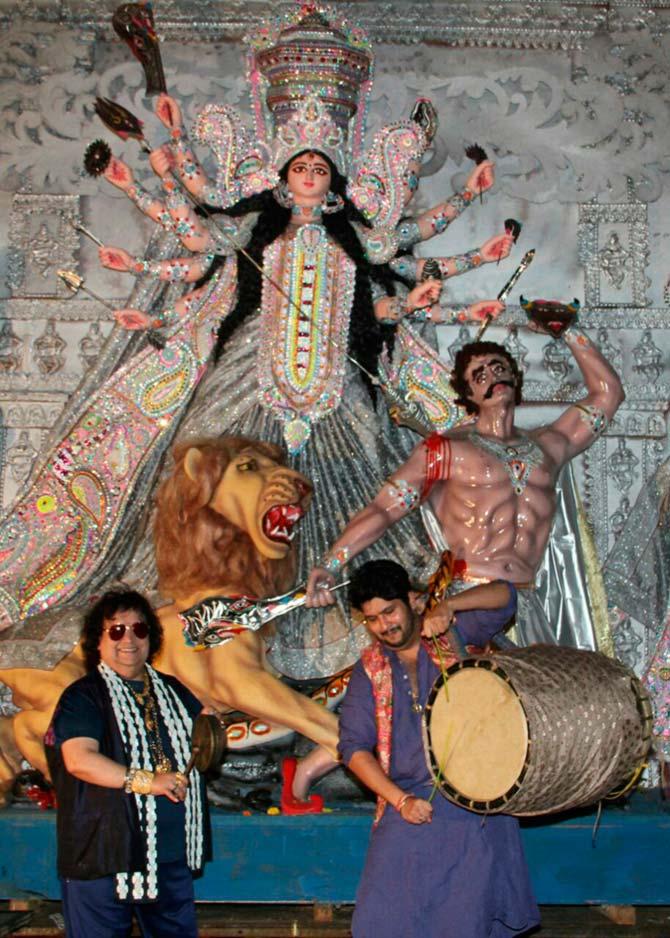 Father and son have a good time at the pandal.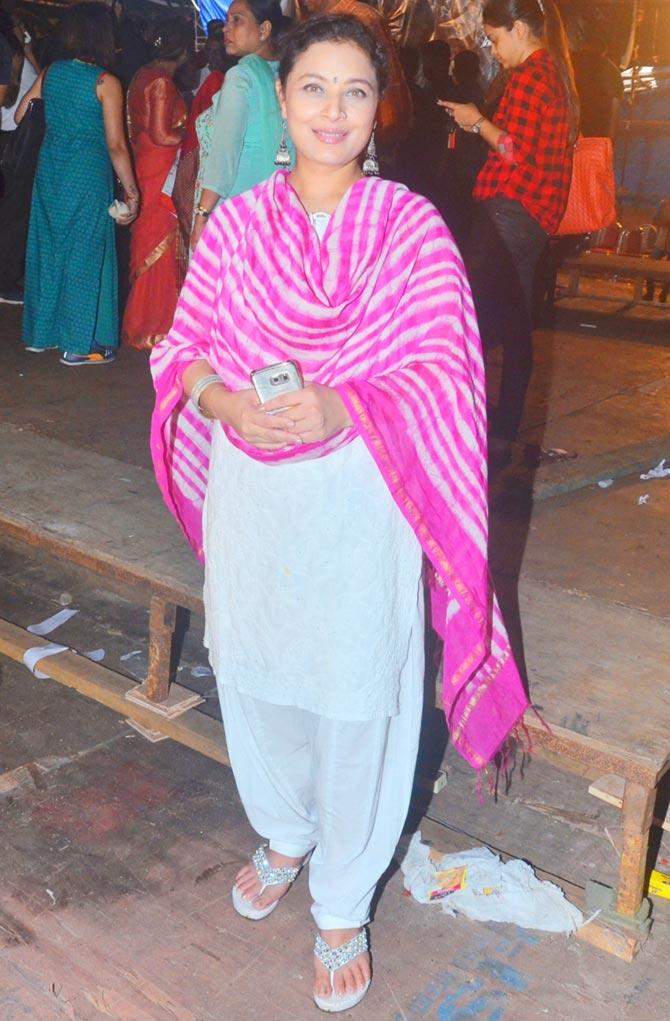 This pooja was started by Sabrani Mukherjee's grandparents, Sasadhar and Sati Rani Mukerjee.
Sasadhar, who is also grandfather to Kajol, has produced such films like Dil Deke Dekho, Love In Shimla and Leader.
Sati Rani is the only sister of the Ganguly brothers, Ashok, Kishore and Anup Kumar.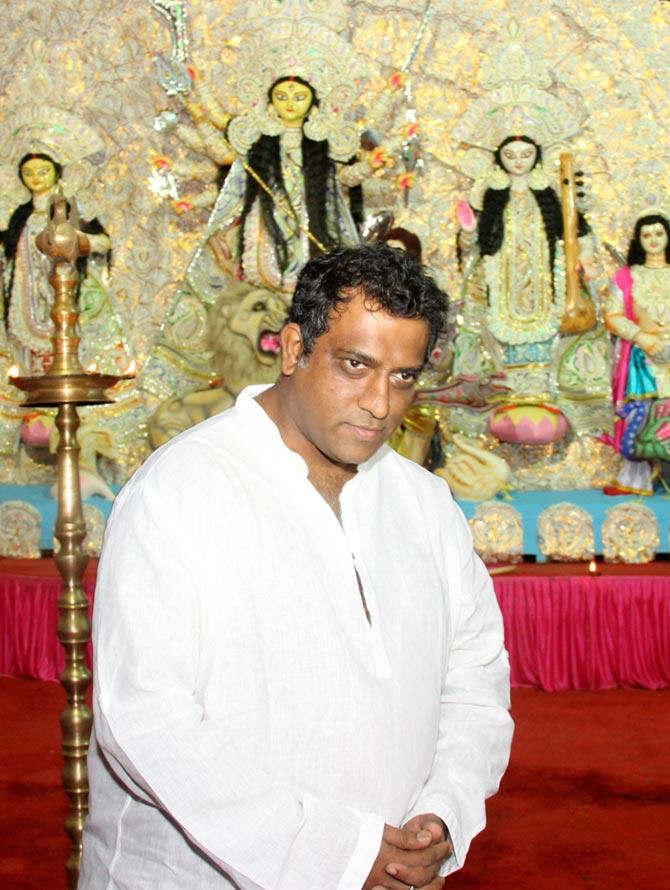 Meanwhile, director Anurag Basu was spotted at the Maitree Cultural Association, celebrating the third year of Sarbojonin Durgotsav at Malad, another suburb of Mumbai.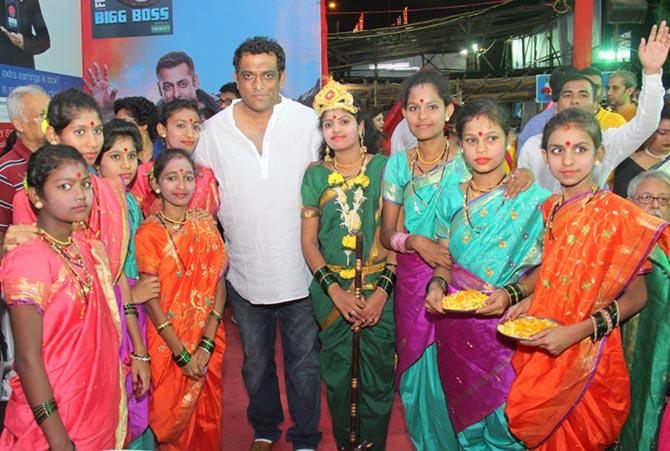 Anurag poses with the children of the Astitva school, who performed at the pandal.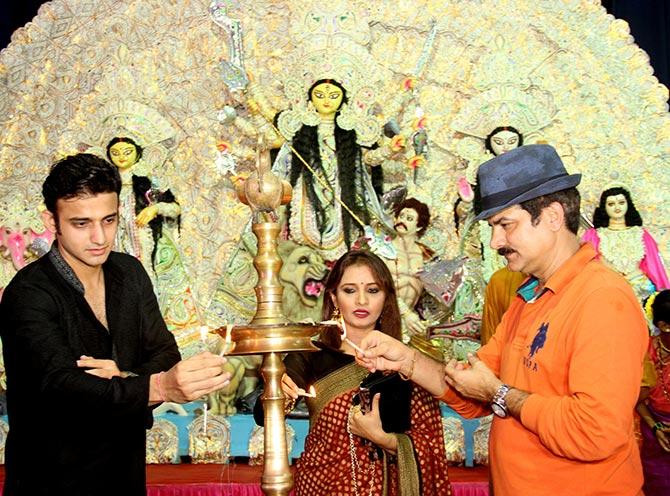 The ceremonial lamp was lit by the Trustee of Astitva Trust Radhika Gupte along with television director-producer JD Majethia and actor Romit Raaz.