Amitabh Bachchan greeted the crowds outside his home in Mumbai quite warmly, as they arrived to wish him a happy birthday.
Even though media persons and security formed a tight circle around the actor, he shook hands with his fans and acknowledged the love.
The Big B turns 77 on October 11, and it's as good a time as any to take a look at some amazing scenes from his life.
Here's looking at Amitabh celebrating his birthday with his fans: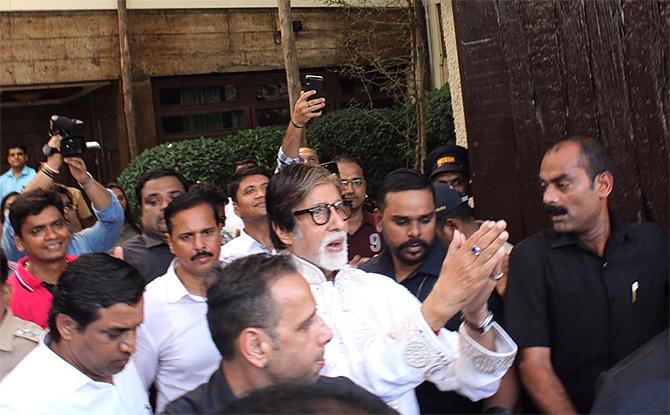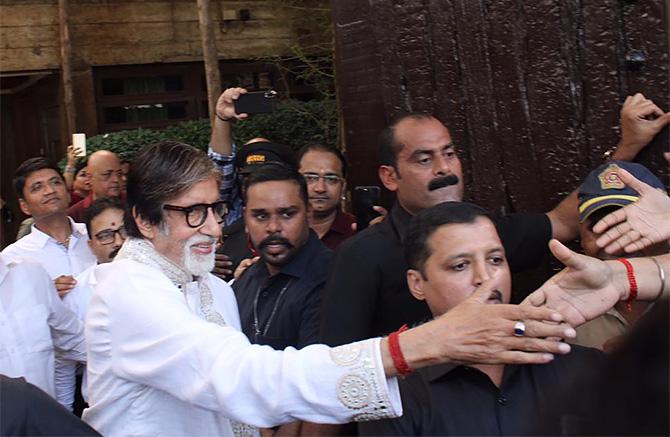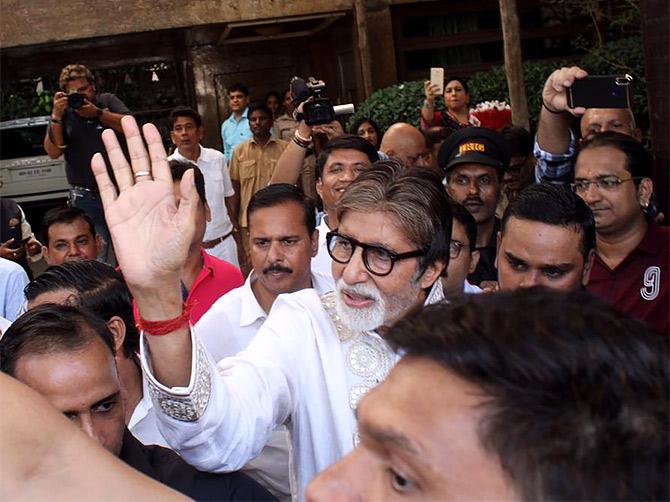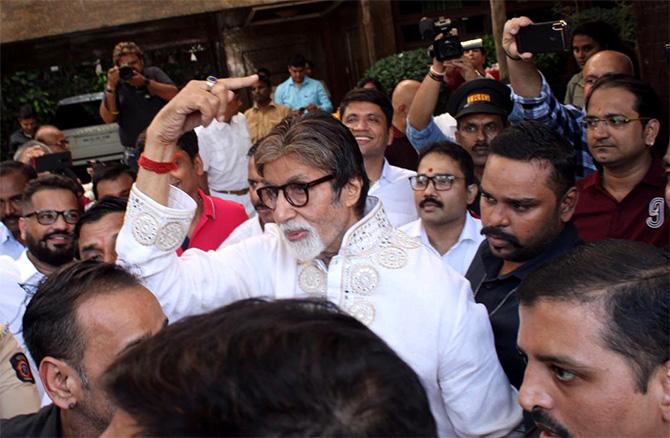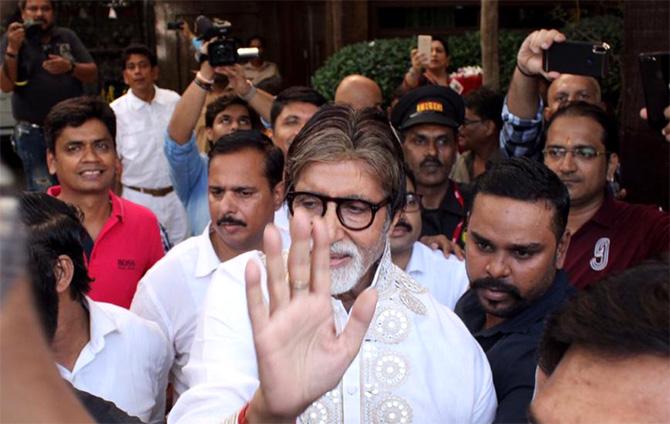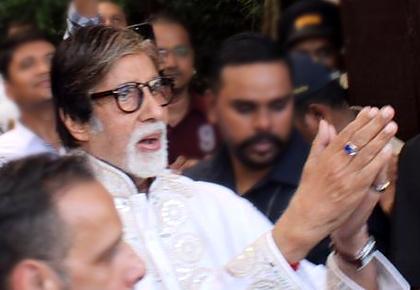 Photographs: Pradeep Bandekar