When it comes to weddings, the stars like to do it in style.
Which is just how Telugu actor Mahesh Babu celebrated the wedding of his cousin, Sai Raghava Ratna Babu.
Sai, who got engaged to Priyanka on June 7, got married on December 23 in Hyderabad.
It was a grand celebration that saw the Who's Who of the Telugu film industry in attendance.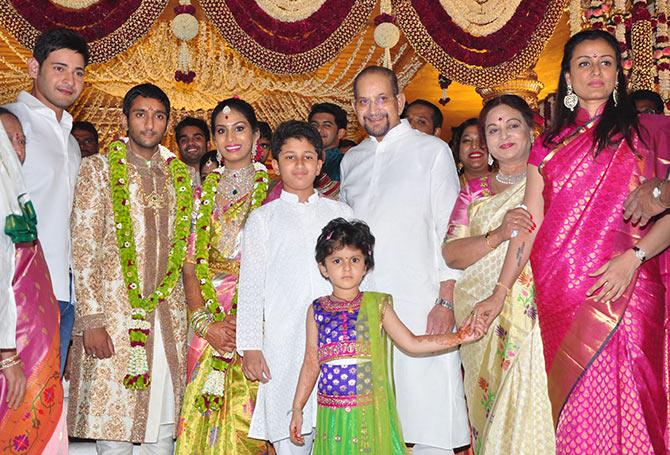 The newly wedded couple Sai Raghava Ratna Babu and Priyanka are surrounded by (beginning from the left) Mahesh Babu, his father Krishna, mother Vijaya Nirmala, wife Namrata Shirodkar, son Gautham and daughter Sitara.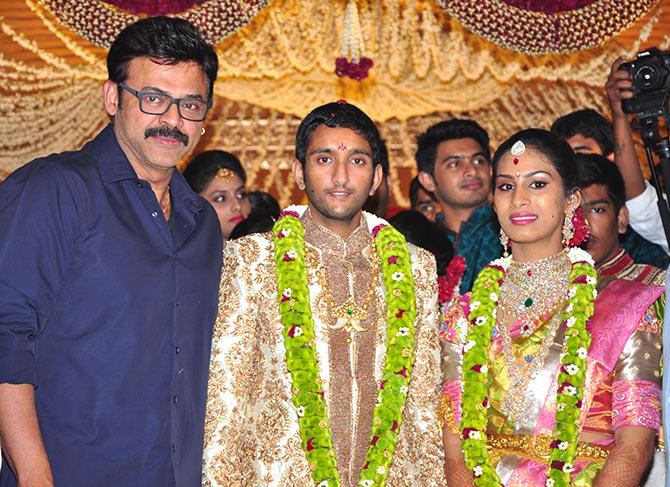 Actor Venkatesh drops in to wish the newly-weds.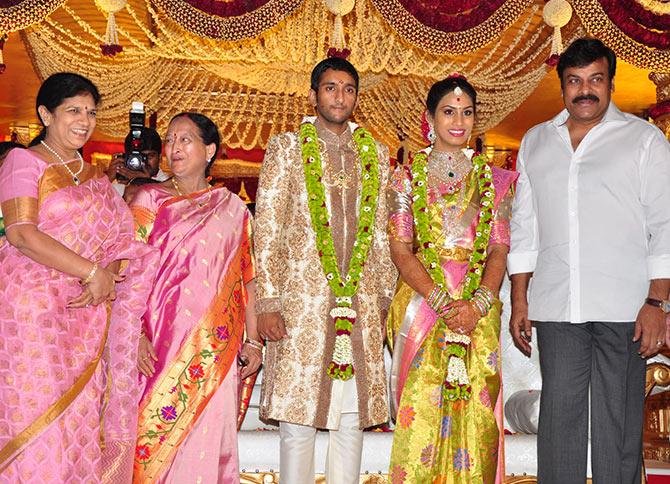 Chiranjeevi and his wife Surekha Konidala are there as well.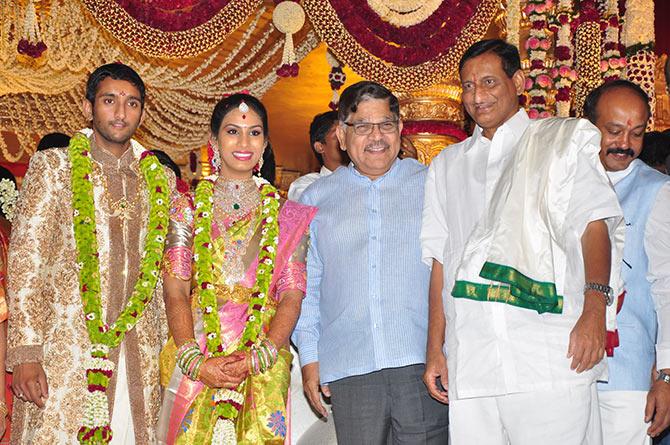 Producer Allu Aravind (in the blue shirt) is all smiles.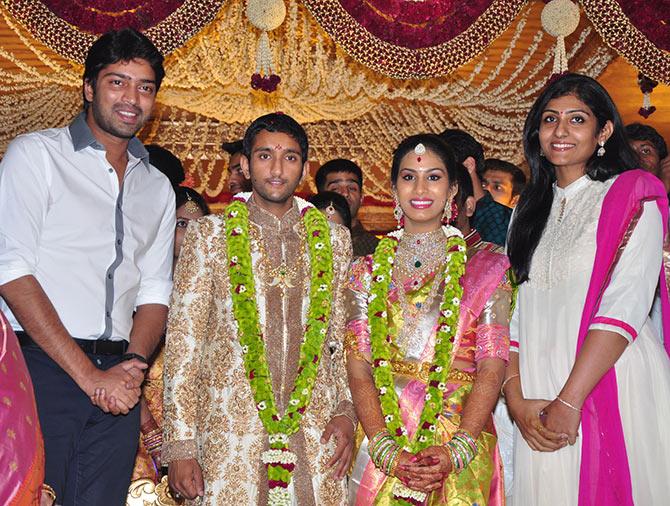 As are actor Allari Naresh and his wife Virupa.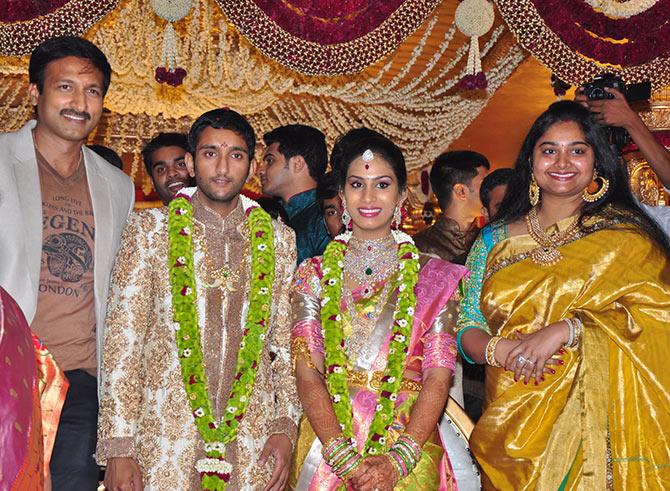 Actor Gopichand is accompanied by his wife Reshma.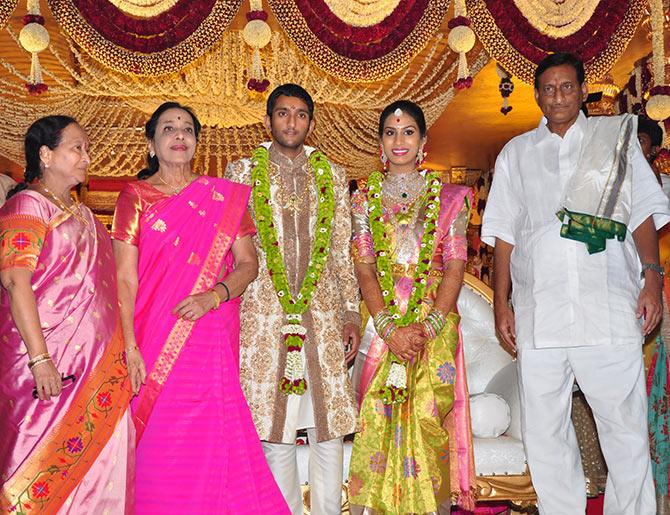 Actress Jamuna (second from left) wishes the young couple.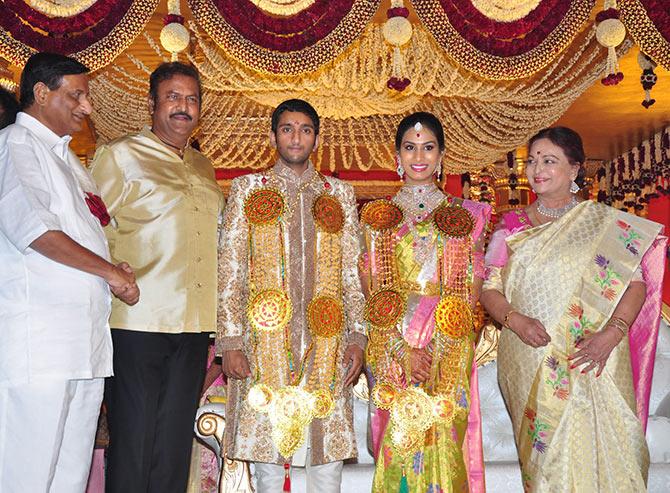 Actor Mohan Babu (second from left) is there too.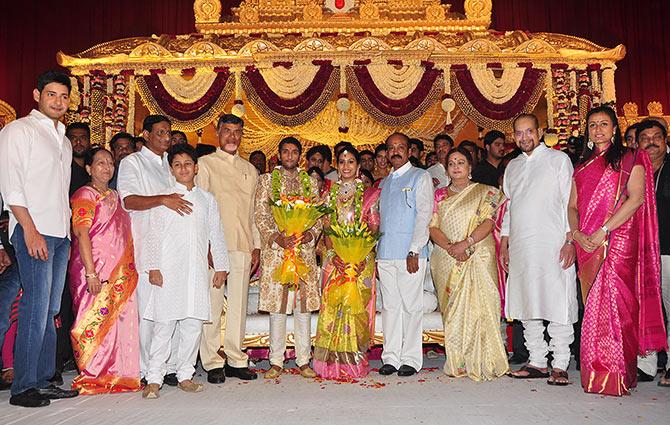 Andhra Pradesh Chief Minister Chandrababu Naidu (left of the groom) greets the couple.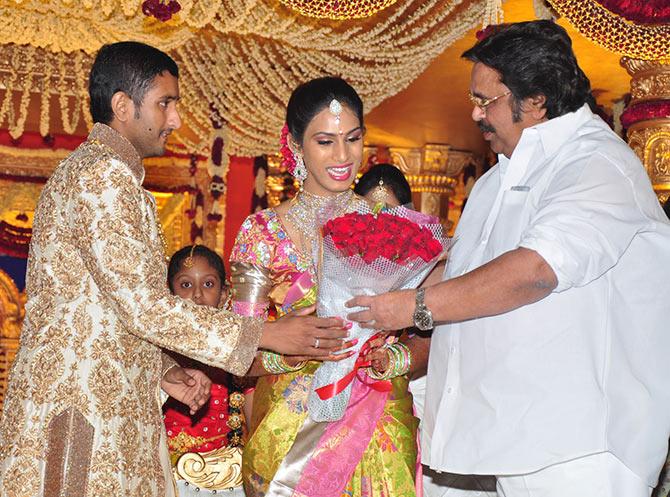 Director Dasari Narayana Rao walks in with a beautiful bouquet.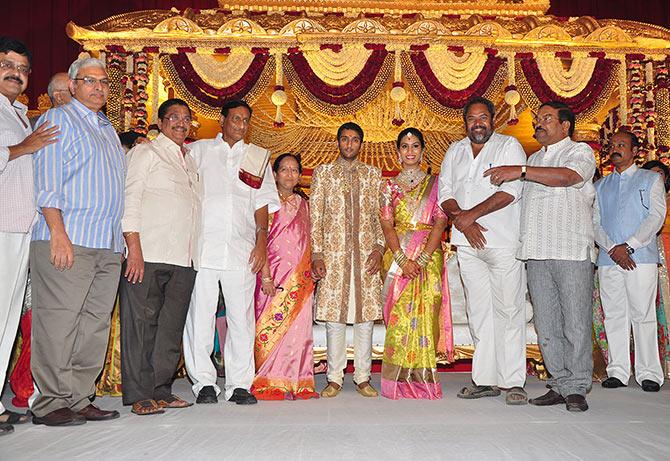 Actor R Narayana Murthy (right of the bride) gives his blessings.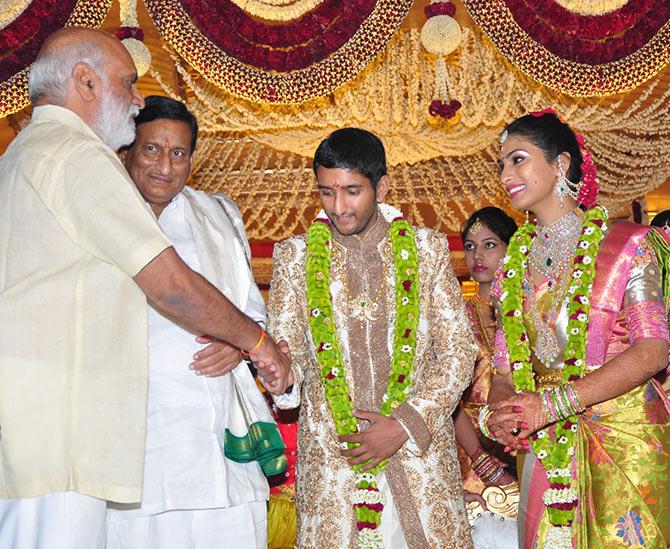 Director and producer R Raghavendra Rao shakes hands with the groom.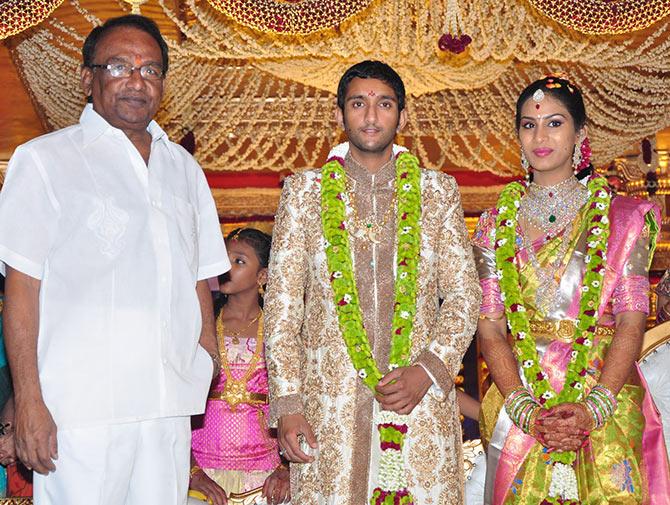 Director Sagar wishes the couple.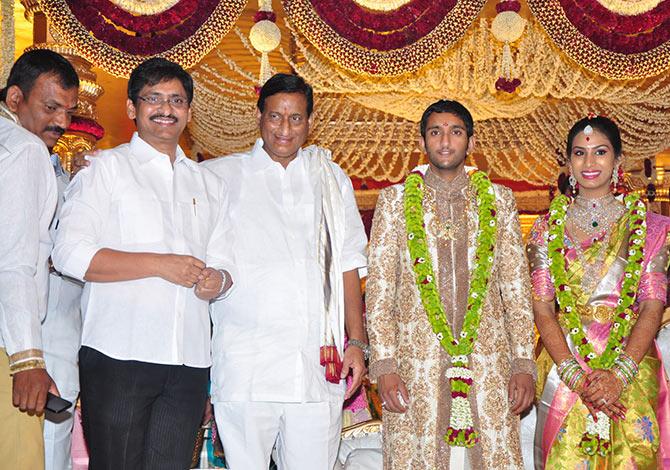 As does director S V Krishna Reddy (second from left).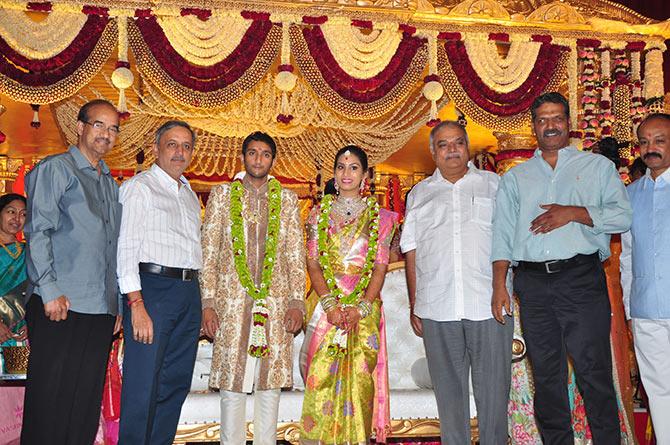 Producers Gemini Kiran, Shyam Prasad Reddy stand to the right of the bride.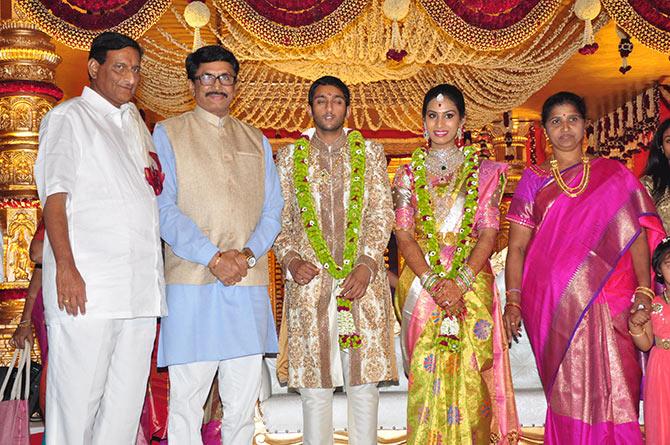 Actor-producer-politician Murali Mohan (in the Nehru jacket) join the celebration.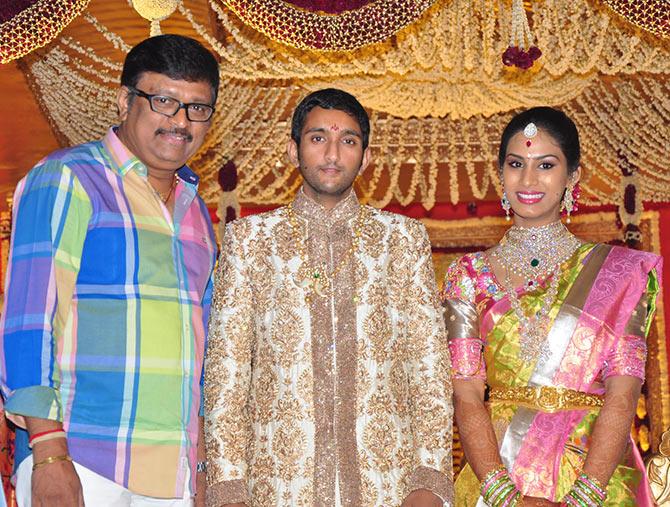 Music Director Koti wishes the newly-weds.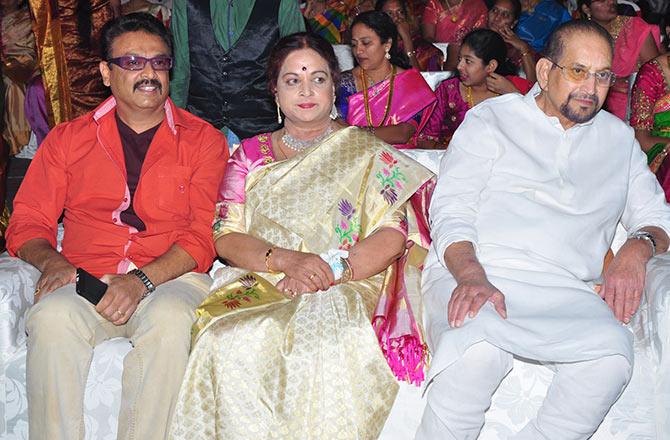 Actor Naresh spends some time with Mahesh Babu's parents, Vijaya Nirmala and Krishna.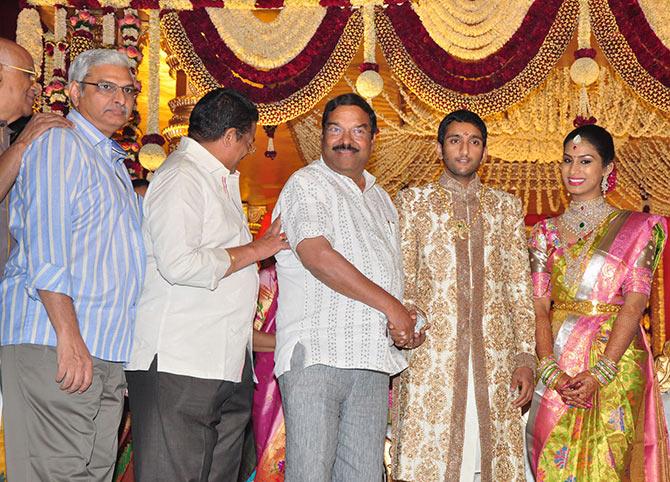 Producer K S Rama Rao (left of the groom) poses for pictures.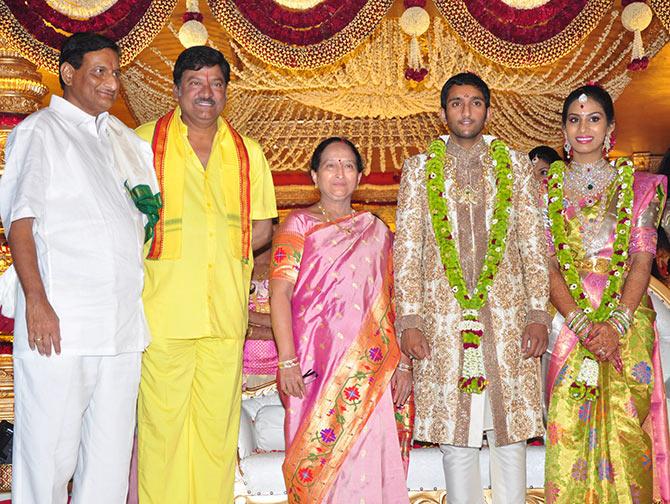 Actor Rajendra Prasad (in yellow) with wife Vijaya Chamundeswari bless the young couple.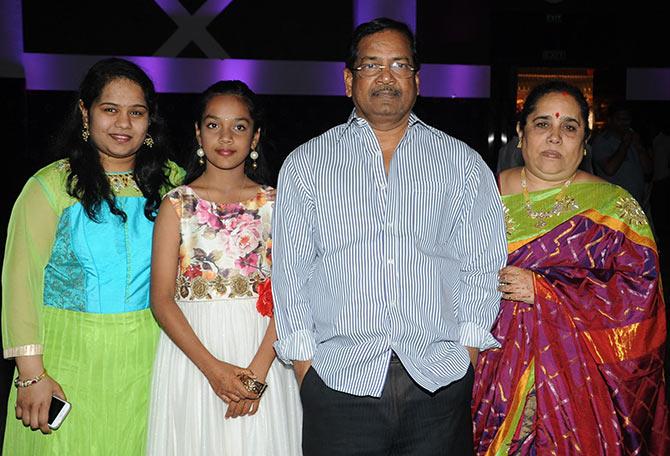 Director B Gopal walks in with his family.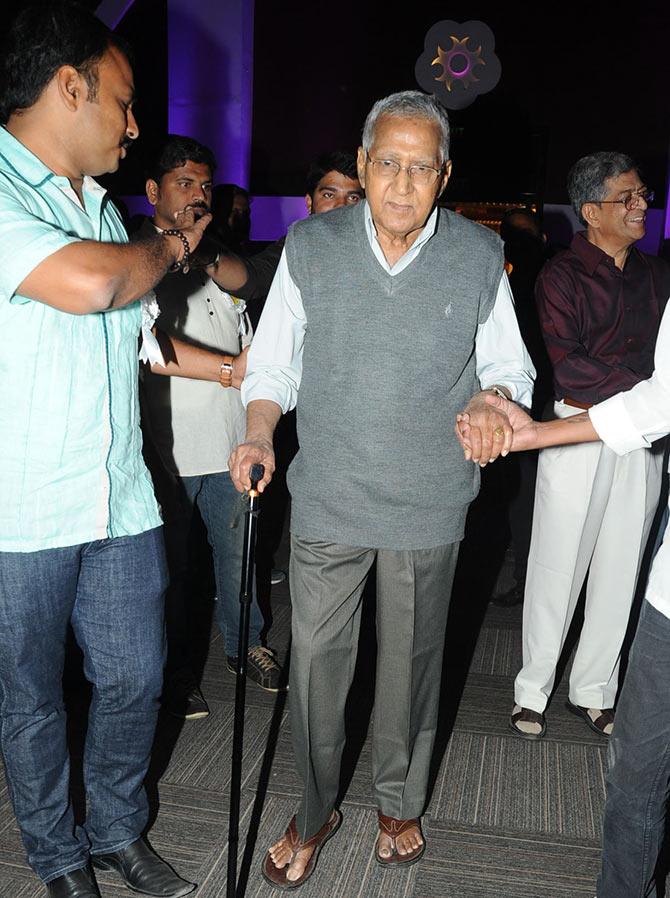 Veteran actor T S Balaiah arrives to wish the newly-weds.