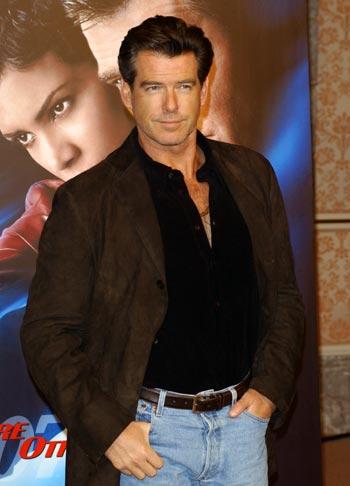 Former James Bond Pierce Brosnan is confident that the next 007 spy after Daniel Craig will be white and male despite the debate about bringing a black actor as the face of hit franchise.

Spectre will see Craig suiting up as Bond for the fourth time but there is no word whether he will return for a fifth stint or not.

In an interview to Press Association, Brosnan, who played the MI6 agent in GoldenEye, Tomorrow Never Dies, Die Another Day and World is not Enough, said the franchise will not go far from tradition.

'Anything is possible for sure, but I think he'll be male and he'll be white,' the actor said.

He, however, said that there are wonderful black actors to play
the fictional spy.
'There's wonderful black actors out there who could be James Bond, and there's no reason why you cannot have a black James Bond.'
The issue of a black actor playing the next bond had attracted some controversy recently when
Anthony Horowitz
, the author of new James Bond novel, said fan-favourite
Idris Elba
was too street to play Bond. He had to apologise later.
Brosnan, 62, would welcome a black Bond but he is not so sure about a female James Bond.
'A female James Bond, no, I think it has to be male. James Bond is a guy, he's all male. His name is James, his name is James Bond.'
Photograph: Carlos Alvarez/Getty Images