'Saaho is an action-romance.'
'As far as being another Baahubali is concerned, I think that's very unfair pressure on both Prabhas sir and me.'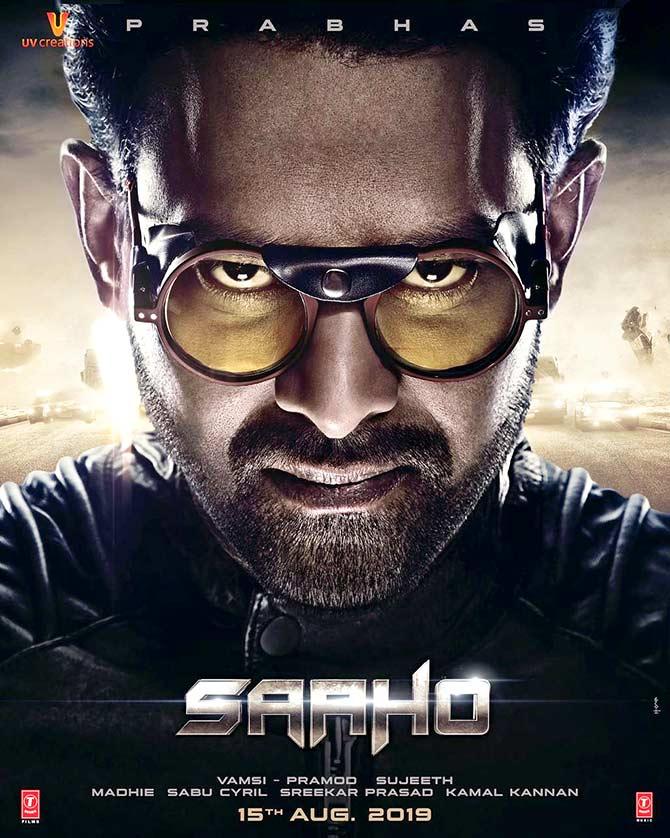 At 28, Telugu director Sujeeth looks too young to direct a mammoth follow-up film to Baahubali.
But Saaho, directed by Sujeeth, is nearing completion, and he is conscious of the responsibilities of having to bring to the audience superstar Prabhas's post-Baahubali venture.
"I am considered too young for the job," Sujeeth tells Subhash K Jha shyly. "Rajamouli Sir is a legend. People think I cannot be equipped to direct Prabhas sir after Baahubali. I don't want to say anything. I want the film to be released. Let the audience decide if I've done my job properly."
"But I must say this film could be made only because of Prabhas sir's faith in me. Otherwise, no one would have trusted a one-film old director with such a huge project."
So what is Saaho about?
Sujeeth smiles, "It is an action-romance. As far as being another Baahubali is concerned, I think that's very unfair pressure on both Prabhas sir and me. Baahubali happens once in a lifetime. No director plans a success like Baahubali. To compare Saaho with Baahubali even before release is premature and unreasonable."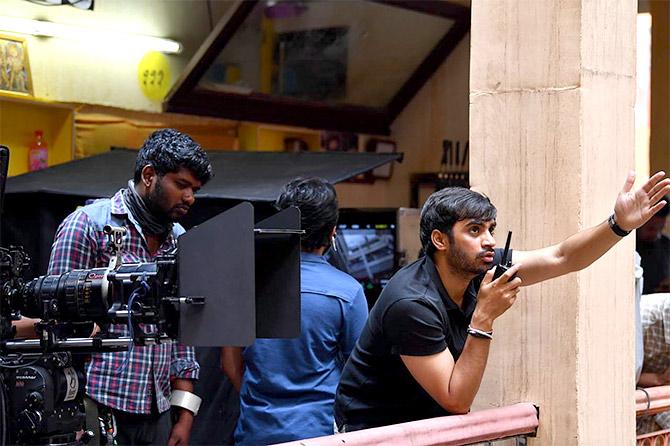 Sujeeth says the action scenes in Saaho have given the action directors the freedom to direct the scenes.
"Saaho is not the first Indian film to get international action directors. But what we've done it to let them direct the action scenes as they are director themselves. What often happens in action scenes in our cinema is that we edit them ourselves, we insert dramatic shots into the action and tamper with their rhythm."
"Only the action director knows how an action sequence must be shot. In Uri, the international action directors were on board from the beginning of the project, so they knew the exact requirements in the action scenes. We hope to have achieved the same level of fluidity in our action scenes."
There are reports of Saaho's release being postponed. But Sujeeth shoots down these reports.
"As far as we're concerned we're aiming for August 15. Even our next poster has August 15 as our release date. That's a very correct weekend to release our film. Audiences are in the mood to visit the cinema during the long Independence Day weekend."
Sujeeth is unfazed by the competition on August 15. "I know Akshay sir (Kumar) and John Abraham are releasing their films Mission Mangal and Batla House. But I feel there's always room for healthy competition. And if all three films are good, they will all succeed."
During the past year Sujeeth's life has been consumed by the making of Saaho, so much so that he has not had enough time for his mother.
"I hadn't spoken to her for a week. When I realised this I flew to Hyderabad from Chennai where I am currently working on the post-production, just for one day to meet my mother."