'I was about 27 at that point in time, and I knew that if I didn't take this leap then, I wouldn't take the leap ever.'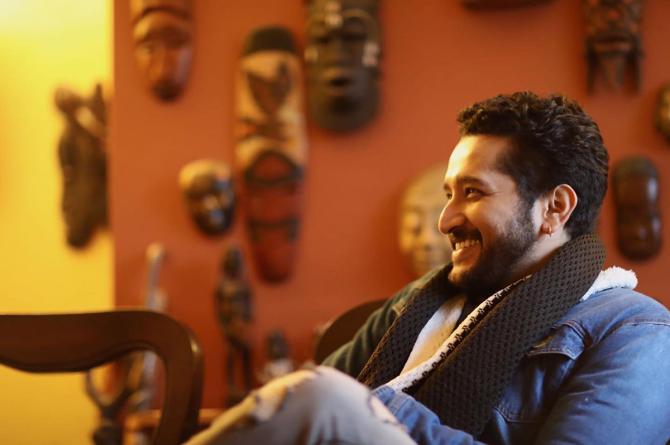 Parambrata Chatterjee is known to play the good guy.
The guy, as he says, you root for.
"Whatever I have done so far in the Hindi space, be it Kahaani, Pari, Bulbul, Ram Prasad Ki Tehrvi, even Aranyak...I've played the good guy," he says.
"I really enjoy playing these characters, there's a lot of credibility that the audience takes home. And you get a lot of credibility as an actor when people start rooting for your character, and start identifying themselves with it."
But he is ready for a challenge.
And his latest Web series Mithya, directed by Rohan Sippy and co-starring Huma Qureshi, provides that.
"As an actor, it is always exciting to explore the dark side because that way, you get to explore depths, you get to explore spaces inside your head and your heart that you otherwise wouldn't," he explains.
"Mithya gives me an opportunity to delve into my slightly darker side," Parambrata tells Ronjita Kulkarni/Rediff.com.
What is Mithya about?
It's about identity.
It's when you come face to face with your inner demons, and by inner demons, I mean what we face in our daily lives.
Our inner demons make us commit to certain things which we try to bury. But there are these weird moments in life when the past comes back to haunt you and completely upturns everything.
That has a domino effect on people all around right, and they are also forced to face their own demons.
That is what Mithya is about.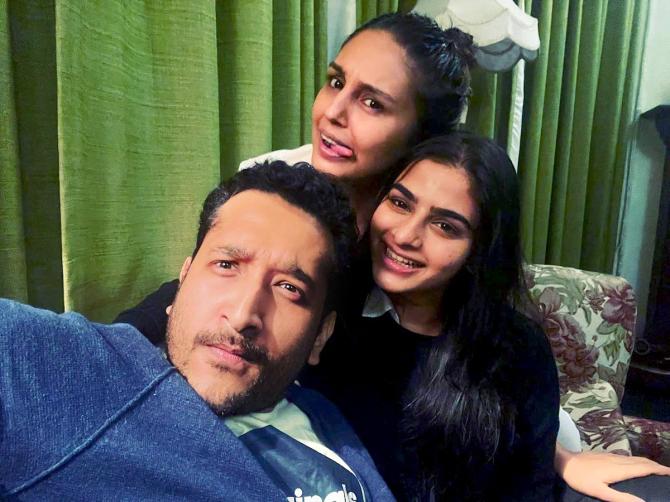 Do you like thrillers? Or do thrillers like you? All your Hindi projects like Kahaani, Aranyak, Bulbul and now Mithya are thrillers.
Yeah! Who doesn't like a good thriller?
Even in the Bengali space, my recent films including Antardhaan have been thrillers in a way.
I like thrillers.
But I also like other things, which, hopefully, I shall get to explore.
I like a good, warm, feel good comedy.
I like coming-of-age stories. That's my favourite genre for films.
For shows, thrillers work for me the most because they have a hook that easily pulls the audience in, episode after episode.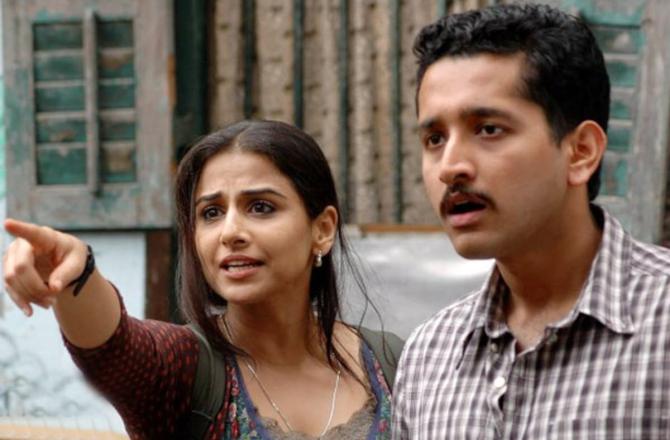 You are a popular actor in Bengali cinema. But how much did Kahaani help your career?
It's funny, actually, everybody thought after Kahaani, I would immediately move to Mumbai. But I had no intention of doing that.
Kahaani happened pretty early in my second stint of my career.
I tend to look at my career in two stints, one pre-2009 and one post 2011.
I was absent during those one-and-a-half years, as I was doing a master's in film-making in England then.
After I came back from England, barely one-and-a-half years had passed and then Kahaani released to that kind of acclaim. I hadn't really settled in very well yet.
I hadn't thought out my next steps with clarity in my head.
As far as clarity of thought is concerned, you learn as you go, as you grow older and become more mature.
After Kahaani, I was still settling in, still doing a lot of Bengali work.
I was investing myself as a director as well.
Those were all the good things to do, of course, but at the same time, I also did ended up doing certain not-so-nice projects. They were probably not the best of calls.
Today, I would never go back and do them.
But at that point in time, they seemed like the right thing to do.
I think Pari onwards, a second journey in Hindi started for me.
But it properly started post pandemic.
I had shot for Pari, Bulbul and Ram Prasad... before the pandemic. Pari released before the pandemic too.
But Bulbul and Ram Prasad... released right in the middle of it.
That helped bring back some attention towards me in the Hindi space.
There was never any dearth of that in the Bengali space, but in the Hindi space, the spotlight moved back to me during this time.
It was followed by Black Widows, and then eventually with Aranyak, which is a very big success.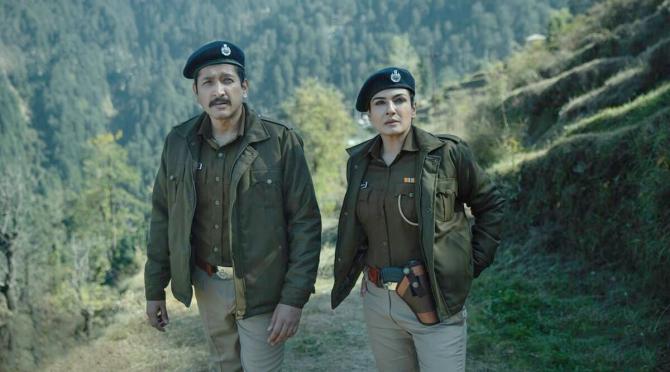 You've been in the industry for 20 years now. What were the major turning points in your career?
Taking that break between 2009 and 2011 is the biggest turning point because that made me a completely different person.
Once I came back, I was more confident, wiser and wanting to do a lot of work, and focus on my career.
When I was deciding to leave, my peers and colleagues thought that I was stark raving mad. I mean, who does that?
I was about 27 at that point in time, and I knew that if I didn't take this leap then, I wouldn't take the leap ever. And maybe 10 years later, it would come back and cause an itch that, you know, why didn't I do it?
The other big turning point was in 2007, when I decided to quit television.
Before that, I was pretty regular on Bengali television.
Why did you quit TV?
Drudgery.
Boredom.
Absolutely not being satisfied with what I was doing.
When I returned (to the movies) in 2011-2012, I did a Bengali film, which was a big hit and helped me bounce back into the Bengali film industry.
And in 2012, Kahaani happened.
The other turning point was in 2016-2017, when I turned producer-director.
I have directed before but I formed a company then with my partners, and we do a lot of work. That keeps my creative juices going.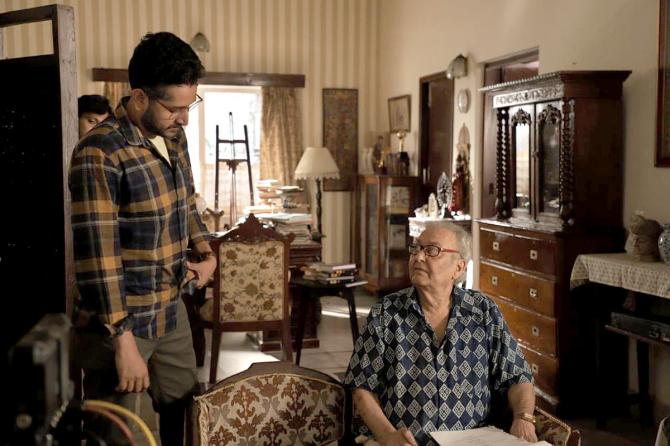 Yes, you are a director as well. Your most recent directorial was Abhijaan, a biopic of Soumitra Chatterjee, starring the man himself.
It was incredible!
Firstly, because the biopic wasn't made the way biopics are usually made.
It is like an evaluation, an assessment of a journey that spans over 60 long years. And a journey that is not only about cinema as an actor, but it also percolates to the other forms, like theatre, poetry, politics...
That itself was a challenge.
Secondly, I was making a biopic on an actor, with that same actor playing himself. That's something rare.
It was tough because Soumitra jethu was towards the end of his stay with us (Abhijaan released the year after Mr Chatterjee's death in 2020).
He could only shoot about four-and-a-half to five hours a day. But the volume of work that we did with him was quite large.
This is a topic that calls for a separate discussion, I can just go on...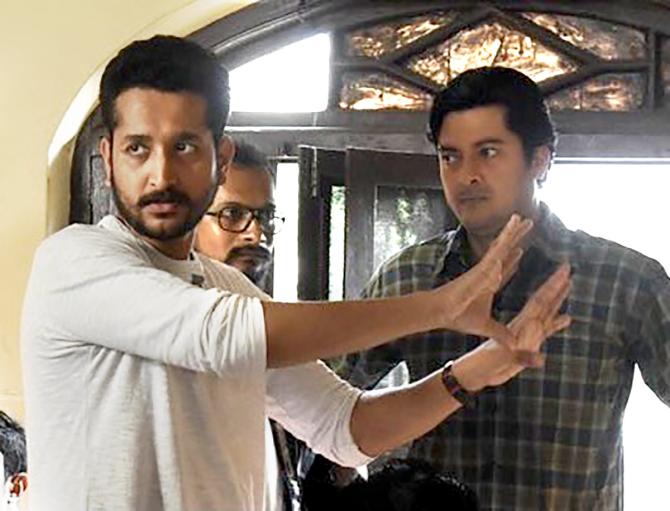 Since you are a director, do you sometimes think like a director when you work on a project?
Initially, that would happen when I would finish a film as a director and then go on another set as an actor... that directorial self would take the fore.
But with time, I have managed to convince myself that that is not something that should happen. Unless called for, unless somebody really warrants that.
There are situations when I'm working with a newcomer director or where I see things going completely haywire, in order to finish it off, I intervene and get things done.
It's rare, but I have done that in the recent past.
As far as other films are concerned, I've taught myself to surrender to the designs of the person who is wearing the director's hat.
Your parents were film critics. What feedback would they give your work?
My father was a journalist, who helmed the cultural section of a reputable newspaper.
My mom was a film critic and a film archivist as well, which meant that she happened to have built the second largest film library in eastern India.
I was the only son and she was a little too happy with whatever I was doing to see any fault in that (laughs).
You know how Bengali mothers are.
My mom wasn't a typical Bengali mother in a lot of other senses, but when it came when it came to her son, she was pretty blindsided.
I was in university when my father passed away.
Those were very tough times, both for my mother and for me. Someday, I would like to write about that.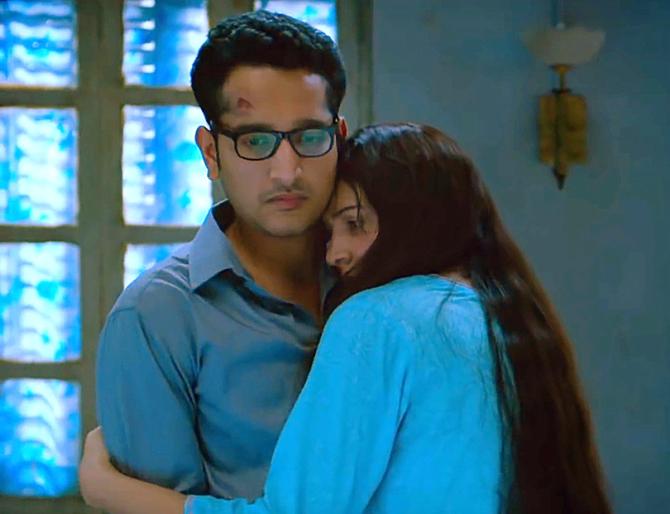 Did you have to start earning because he passed away?
Yes, to some extent.
I started acting in television.
There was a point in time, in 2003, when I was doing five-six soaps simultaneously. It was tough.
I wanted to complete my master's degree from the university when I was studying, and then eventually leave for film school. But I couldn't do that because I had to work.
Not that I *had* to work really, maybe my mom would have managed somehow. But it would have put an enormous pressure on her, which I didn't want.
So I kept working and did not complete my master's. That's why I left and got it done later.