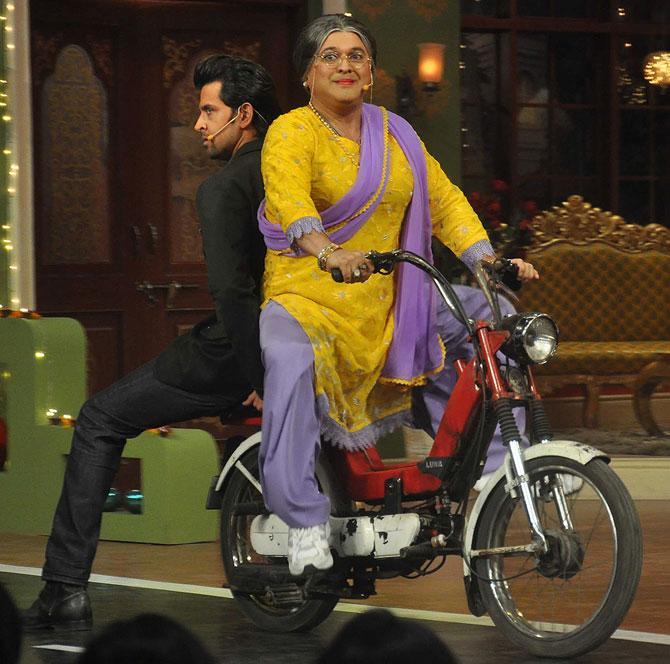 The sudden decision to not air the last episode of Comedy Nights with Kapil on Sunday night came as a shock to everybody, including the Comedy Nights team.
The episode was to feature Akshay Kumar and Nimrit Kaur, but it was yanked off air at the eleventh hour, and no explanation was provided.
An insider close to the Comedy Nights team spills the beans.
"The channel did not want the show to wrap up formally with fanfare. They wanted an inglorious ending and decided to do away with the farewell episode."
The incident shows the extent to which Kapil Sharma's relationship with the concerned channel had plummeted.
Ali Asgar, who plays Daadi on Comedy Nights, is heartbroken at the ugly end to their three-year show.
"The last episode was beautiful. We thanked the lovely audience for their love and support through out the journey. It was very emotional... feeling sad now. I think our show deserved a graceful exit."
Says another member of the Comedy Nights team, "The news that the last episode won't be aired was a blow to all of us. We were all looking forward to it. We kept hoping till the last moment that they would telecast our last episode.
"We had in fact planned a get-together for the team to watch the final episode together on that particular channel. Never mind. We are going to come back in March."
In the picture: Hrithik Roshan with Ali Asgar on Comedy Nights With Kapil.