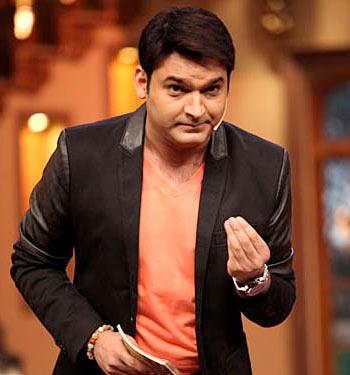 The shooting of Comedy Nights With Kapil came to an end on January 12, as the final episode was wrapped up.
The celebrity guest on the finale was Akshay Kumar, who came to promote his film Airlift.
Says one of the core members of the team, "All of us knew it was the last episode -- at least for now. But we were not going to hug each other and sob."
"We had decided there will be no tamasha, not even an announcement that the show was coming to an end. We went about the episode normally."
Apparently, Akshay took host Kapil Sharma aside to ask if there should be any reference to the episode as the final one. But Kapil declined.
Says the team member, "We had a whale of a time shooting for three years. We didn't want to spoil it at the last moment. We shot the episode as if we were coming together again in a week, as usual."
The final episode of Comedy Nights With Kapil airs on January 17.