He's been quite entertaining this evening.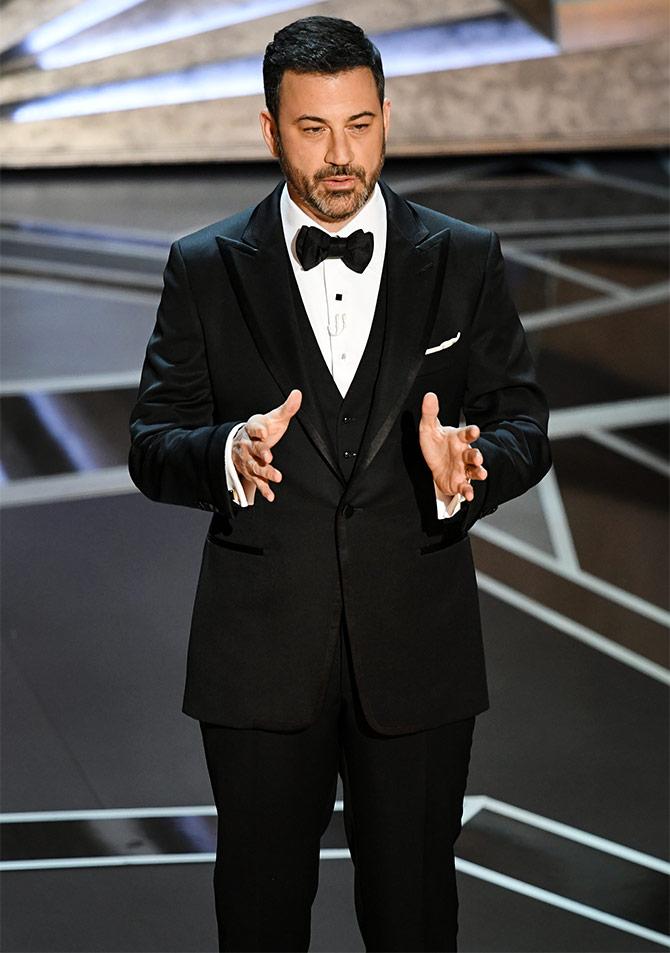 After the shocking slip-up last Oscars, Jimmy Kimmel thought it would be his last time as host.
But he returned to his hosting duties for the 90th Annual Academy Awards.
Kimmel opened the night, saying, 'Thank you very having me. It is a great honour to be invited back for a second time. It is a great honour to be here among so many talented women and men. Congratulations to all of you.
'So... oh, I do want to mention. This year, when you hear your name called, don't get up right away. Just give us a minute. We don't want another thing. What happened last year was unfortunate, and I've not told this story in public because I wanted to save it for tonight,' he said referring to the Oscar goof-up that happened last year.
There was also a mention of President Donald Trump and of course, Harvey Weinstein.
He has been quite entertaining.
We ask you dear readers, do you think Kimmel is a good Oscar host? VOTE!