Another reason why we just *love* JLaw!
Jennifer Lawrence hardly takes her star status seriously.
At the 90th Academy Awards, the actress took a very different route from the rest of Hollywood to get to her seat.
After she walked the red carpet, JLaw grabbed a glass of wine, pulled up her sequenced Dior gown, and climbed on the seats to get to her own! It's a good thing she didn't fall this time!
She then caught up with Meryl Streep and Salma Hayek, wine glass still in hand.
We trace Jennifer's steps at the Oscars!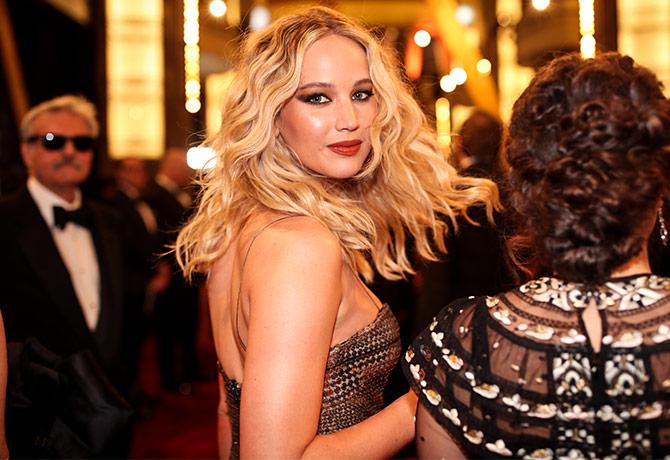 Photograph: Christopher Polk/Getty Images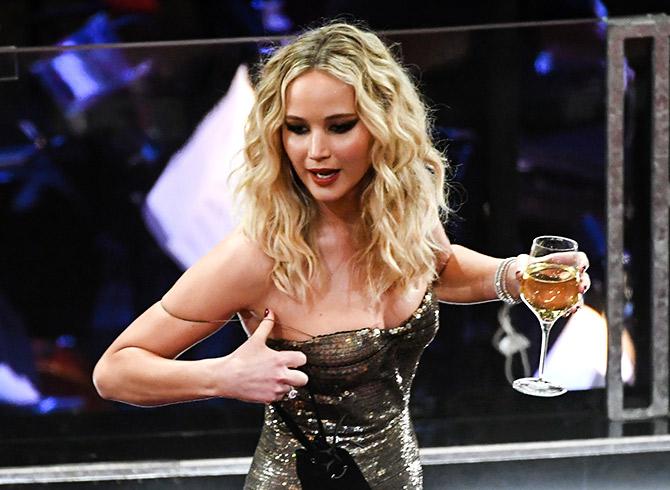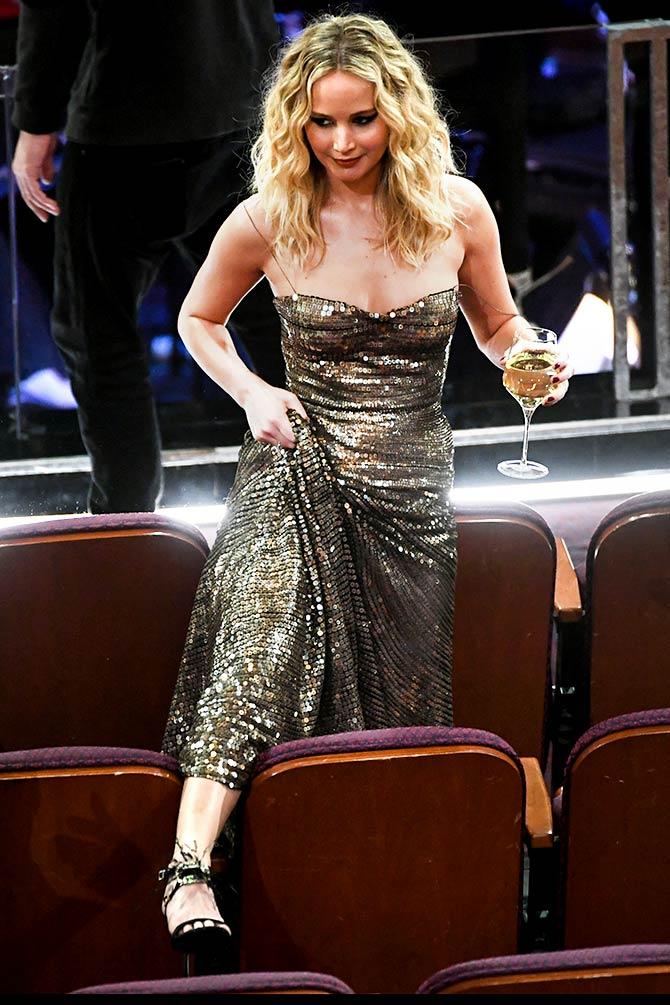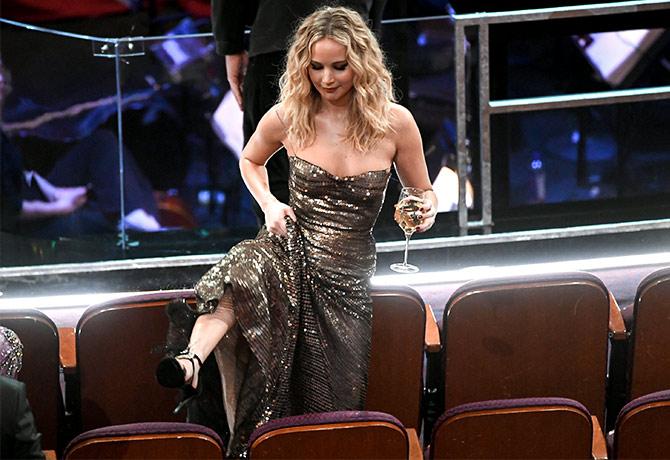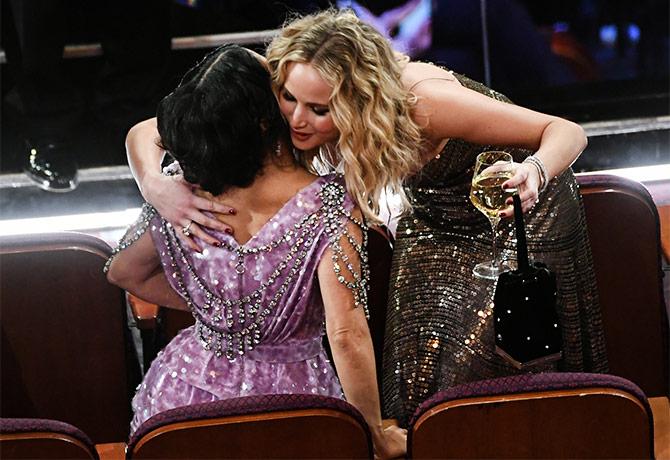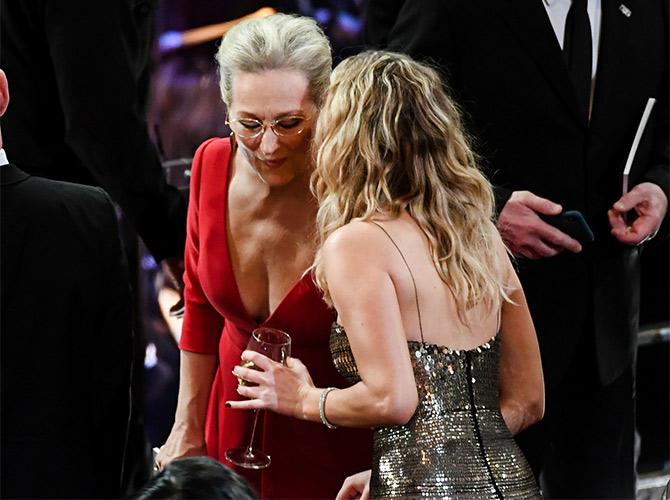 Photograph: Kevin Winter/Getty Images