Will it be Rosamund Pike for her brilliant iciness in Gone Girl or Julianne Moore for her sensational turn in Still Alice?

Raja Sen takes stock of the five Oscar nominees for Best Actress.
It's not the tightest race of the year, but the Best Actress competition always highlights some smashing performances.

This year we have two former Oscar-winners, two English actresses, and one multiple-nominee who'll probably win.

Here, then, is a look at the cinematic highlights -- and my personal favourite performances -- from this year's Oscar nominees for Best Actress.

Don't Miss: Oscars 2015: Will Michael Keaton soar up high?
Rosamund Pike (Gone Girl)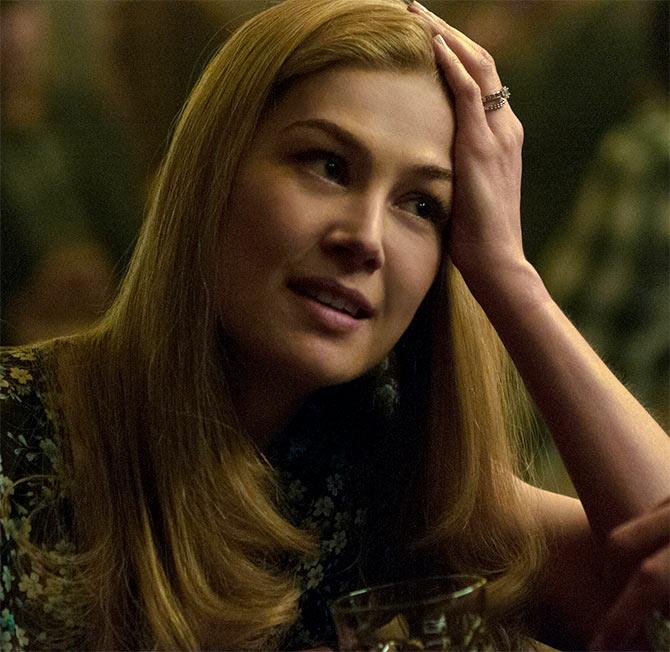 Image: Rosamund Pike in Gone Girl
It's hard to remember Pike, then 23, playing a Bond girl in Die Another Day, one of those Pierce Brosnan clunkers, but do a bit of YouTubing and you'll see she was well capable of iciness even then.

The English actress, nominated for her chilling performance in David Fincher's Gone Girl, was great in films like An Education and Pride & Prejudice, but my personal favourite has to be her gobsmacked work in Edgar Wright's The World's End.
Marion Cotillard (Two Days, One Night)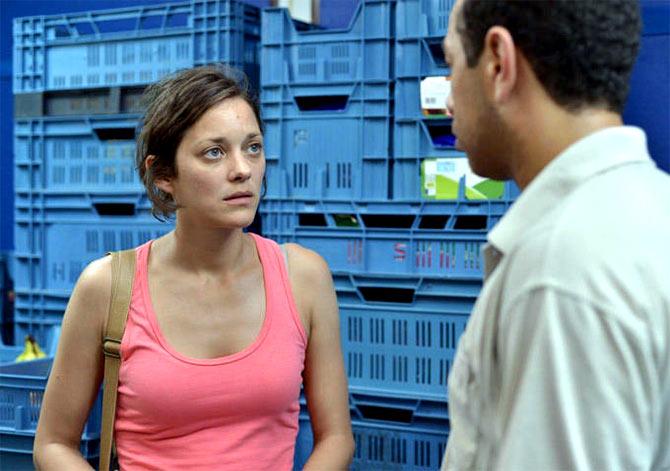 Image: Marion Cotillard in Two Days, One Night
Cotillard, now 39, is arguably France's best-acclaimed actress, having already nabbed a tremendously well-deserved Oscar for her work as Edith Piaf in La Vie En Rose.

A luminous presence, Cotillard is always excellent and has been superb in films as varied as Rust And Bone, The Immigrant and Midnight In Paris.

And that's just her new stuff.
I strongly recommend flipping back a decade and checking out 2003's crackling Love Me If You Dare, a mad romance featuring Cotillard at her kookiest.
Felicity Jones (The Theory of Everything)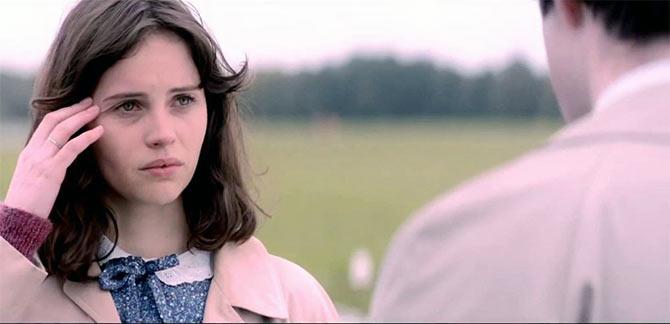 Image: Felicity Jones in The Theory of Everything
She's not been around really long, but Felicity Jones is an English actress who has popped up diversely all over the place -- from movies like The Amazing Spider-Man 2 to the HBO series, Girls -- and has a presence unique enough to leave an impact.

She was great in Ricky Gervais and Stephen Merchant's Cemetery Junction, and has earned an Oscar-nod for her work in The Theory Of Everything. But, in my book, if you want to see Jones in an achingly good romance, watch Like Crazy.

Wow.
Reese Witherspoon (Wild)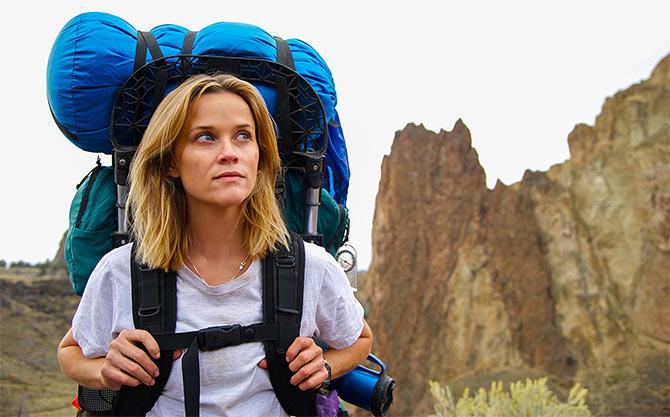 Image: Reese Witherspoon in Wild

I think of Witherspoon and I think -- immediately, inevitably, grinningly -- about Election, the dark high-school masterpiece featuring her as the utterly irrepressible Tracy Flick.

She has since done it all from well-meaning fluff like Legally Blonde to period drama like Vanity Fair and The Importance Of Being Earnest, going on to earn herself an Oscar for her terrific, terrific work in Walk The Line.

This year she's been nominated for Wild, where she plays free-roaming writer Cheryl Strayed, and she may well get her second Oscar.

That said, the two recent Witherspoon movies you just have to watch are Mud and Inherent Vice; buckle up, Flick's still got it.
Julianne Moore (Still Alice)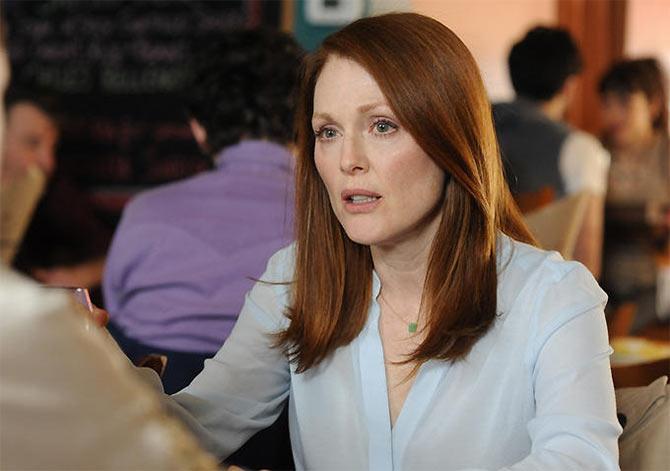 Image: Julianne Moore in Still Alice
Moore, a sensational actress, has been nominated for four Oscars for her fabulous work in four very different films -- Boogie Nights, The End Of The Affair, Far From Heaven and The Hours -- and this year she's the odds-on favourite with Still Alice, a film where, as an early-onset Alzheimer's patient, she gives us something remarkable and poignant and poetically sensitive.

Moore, 54, has given us years of memorable roles -- from A Single Man to Children Of Men to Magnolia -- but were I to pick one of her characters, it'd always be the irresistibly flaky Maude from The Big Lebowski.

You know she's up to no good, but damn if you don't want more.

Bravo.