Did you like Chennai Express, Goliyon Ki Raasleela: Ram Leela and 3 Idiots?
When Shah Rukh Khan met Imtiaz Ali to team up for Jab Harry Met Sejal, everybody expected the screen to burst with passion and magic.
Instead, it turned out to be a nonstarter.
Of course, not all first-time actor-director collaborations meet with such a disappointing fate.
A glance at how some other star jodis fared not too long ago.
Do tell us how the actor-director jodi fared by voting for them!
Shah Rukh Khan-Rohit Shetty, Chennai Express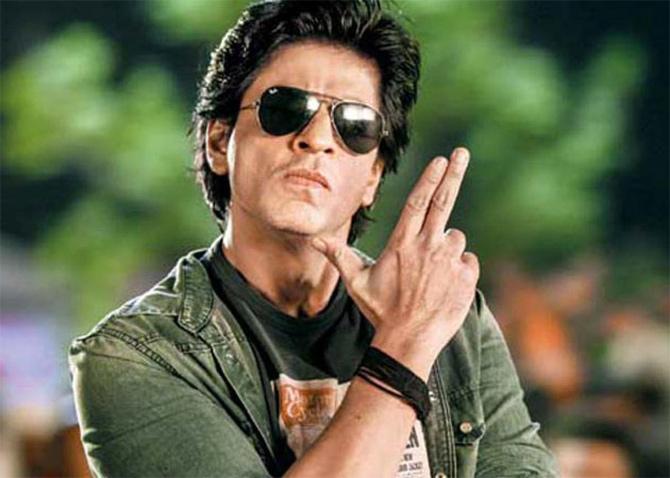 Rohit took a break from the money-spinning Golmaal franchise and his favourite collaborator Ajay Devgn to take Shah Rukh on a wacky road trip alongside Deepika Padukone in Chennai Express.
While SRK was reliably frothy, it's his Om Shanti Om co-star who took everyone by surprise with her killer comic timing.
Kangana Ranaut-Vishal Bhardwaj, Rangoon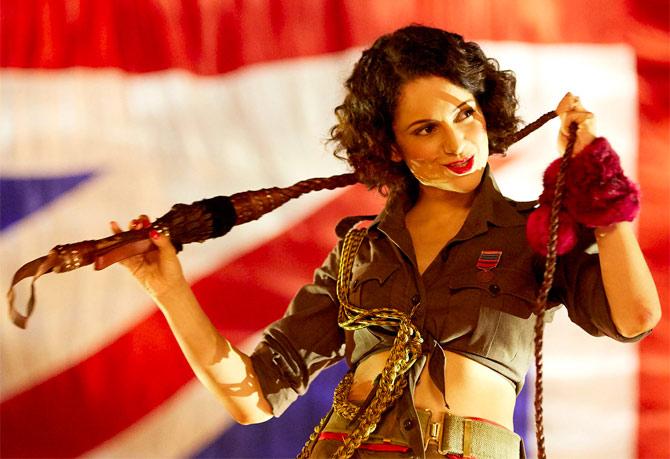 Be it Shabana Azmi, Tabu, Priyanka Chopra, Kareena Kapoor, Konkona Sen Sharma or Anushka Sharma, Vishal has proved women are anything but ancillary in his stories.
And there's Kangana with her 'no Khans please' policy adamant about working in scripts centred on her.
You'd think two headstrong creative minds coming together would make for explosive cinema but Rangoon came and vanished without a whimper.
Ranbir Kapoor-Imtiaz Ali, Rockstar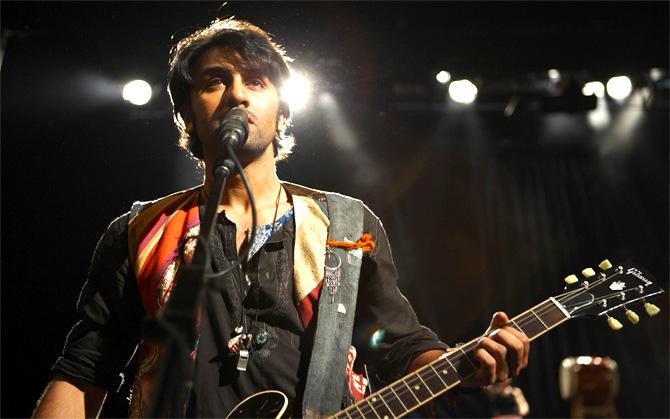 Ranbir's intensity matched Imtiaz's insight to produce throbbing images of unrequited love setting the course of an acrimonious musician's journey.
Their chemistry blossomed even more self-assuredly in the suppressed dreams of Tamasha.
Deepika Padukone-Sanjay Leela Bhansali, Goliyon Ki Raasleela: Ram Leela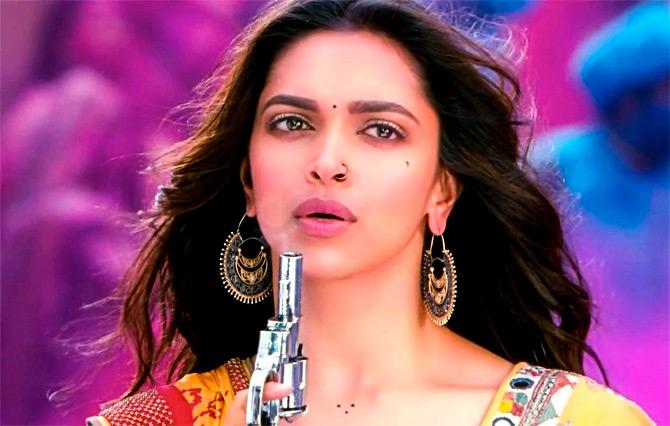 A beauty of great soul and malleable substance, Sanjay Leela Bhansali found an ideal Leela for his Romeo & Julie style romance in Deepika.
The latter's classical elegance and glorious lack of inhibition appeals to the traditionalist in Bhansali so much, he's busy directing her as Padmavati, their third film together after Bajirao Mastani.
Aamir Khan-Rajkumar Hirani, 3 Idiots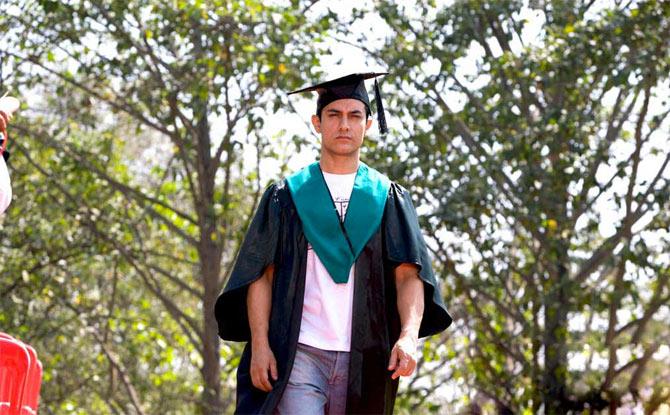 Aamir is so selective that every release becomes an event.
And when it happens to be the adaptation of a bestseller by the genius behind Munnabhai movies, it's almost a celebration.
Our faith wasn't unwarranted.
3 Idiots turned out to be a winner in every sense of the word paving the way for their next triumphant endeavour, PK.
Kareena Kapoor-Madhur Bhandarkar, Heroine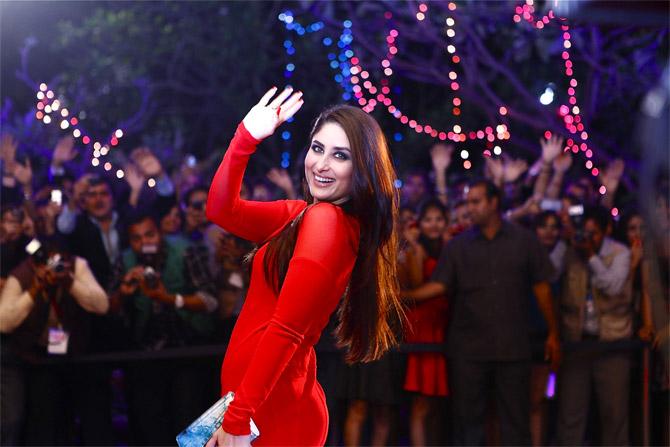 After Aishwarya Rai bowed out of Madhur Bhandarkar's Heroine owing to her pregnancy, he signed Kareena to do the honours.
Known for his strong, National Award baiting female characters in central roles like Chandni Bar, Satta, Page 3, Corporate and Fashion, Heroine was supposed to be Bebo's big ticket.
Only both -- press and public -- trashed the film.
Ranveer Singh-Aditya Chopra, Befikre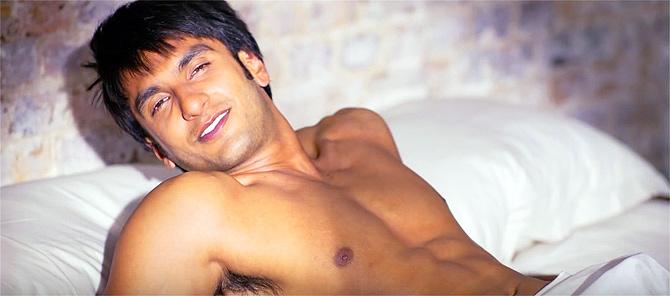 When Adi picked YRF discovery Ranveer Singh as his chosen one after working exclusively with Yash Raj regular Shah Rukh in the only three films he's made in 13 years, everyone was understandably curious.
High on Dil Dhadakne Do and Bajirao Mastani's back-to-back acclaim, Ranveer, too, was expected to shine as the Generation Z Raj.
That Befikre was woefully bad and featured in every worst film list that year is another story.
Ranveer Singh-Sanjay Leela Bhansali, Goliyon Ki Raasleela: Ram Leela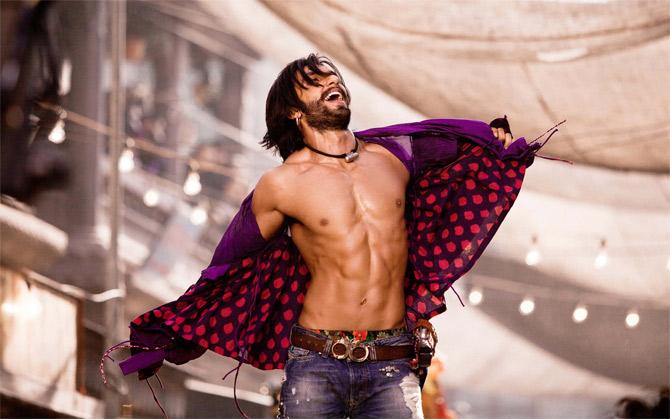 Ranveer had better luck with Bhansali.
The drama-loving director employed his high levels of energy to extract a performance full of raunchy vigour and naked sentiment worthy of Deepika's sexy swagger.
We are anxious to see what this troika whips up in the upcoming historical, Padmavati.
Anurag Kashyap-Ranbir Kapoor, Bombay Velvet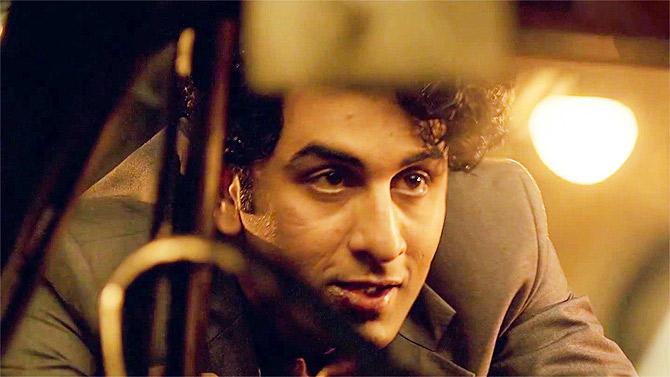 When mainstream's best joins forces with indie world's champion, the upshot should be nothing short of spectacular.
But Bombay Velvet's period crime scene, doused in tedious clichés and bogus air of self-importance refused to allow any of it taken seriously.
Amitabh Bachchan-Ram Gopal Varma, Sarkar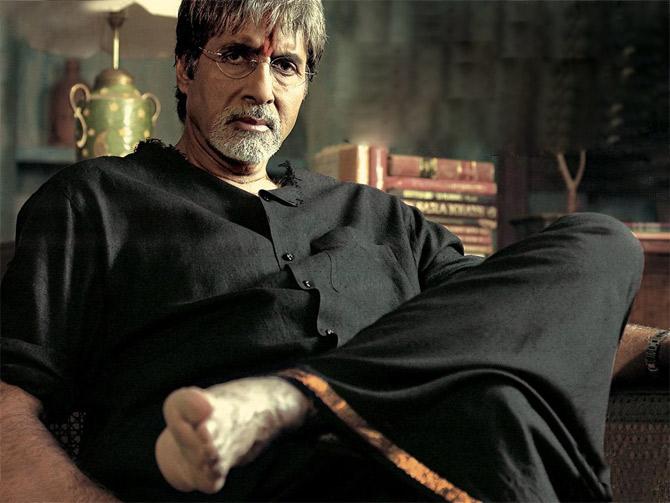 Every filmmaker who grew up on a diet of Amitabh Bachchan's angry young man dreamed of directing the superstar some day.
Ram Gopal Varma's wish finally came true after over a decade in the business when the Big B consented to play a Godfather-inspired one-man character in and as Sarkar.
It not either's best work, but one of the last decent offerings from RGV's since waning creativity.
Hrithik Roshan-Ashutosh Gowariker, Jodhaa Akbar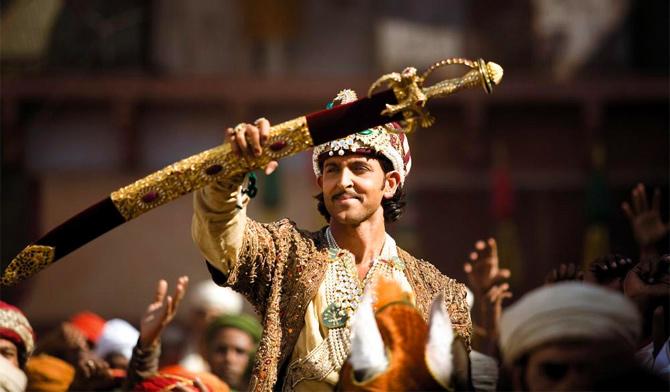 Ashutosh Gowariker's ingenuity had hit its peak following the universal acclaim for Lagaan and Swades even as Hrithik Roshan's career skyrocketed on the strength of superhits like Krrish and Dhoom 2.
The magic continued as one's astute filmmaking and another's profound commitment to play one of the greatest rulers of India proved to be Jodhaa Akbar's biggest strengths.
It's a pity their second venture together, Mohenjo Daro, fell flat on its face.
Aishwarya Rai Bachchan-Karan Johar, Ae Dil Hai Mushkil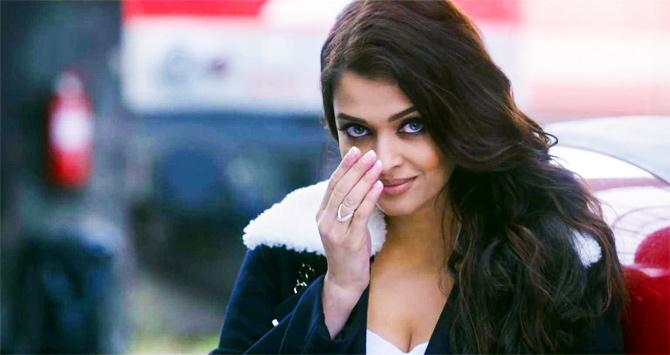 Karan Johar wished to work with Ash since Kuch Kuch Hota Hai.
He progressed to work with all the Bachchans in the family except her until she came on board his most personal creation so far as part of her post-motherhood comeback spree.
Ash's stylish, smouldering turn as Ranbir's girlfriend in Ae Dil Hai Mushkil is a tight slap on industry folks obsessed with planting an expiry date on every Hindi film heroine's career.
Akshay Kumar-Farah Khan, Tees Maar Khan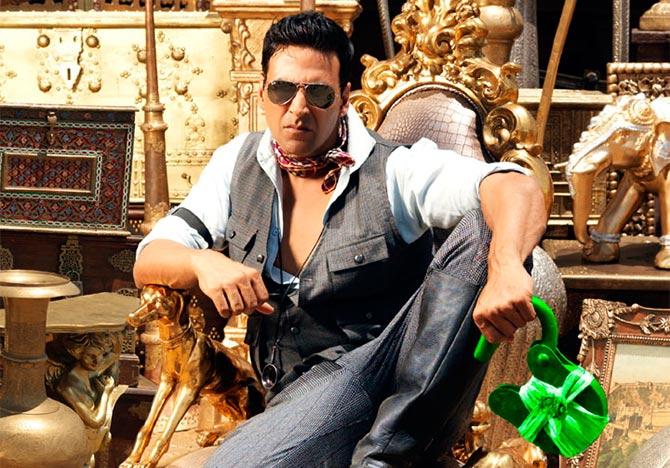 She's fun. He's funny.
Both Farah and Akki provided us enough reason in the past to believe they'd be a hoot together.
Tees Maar Khan shattered those hopes and how.
Rakesh Omprakash Mehra-Farhan Akhtar, Bhaag Milkha Bhaag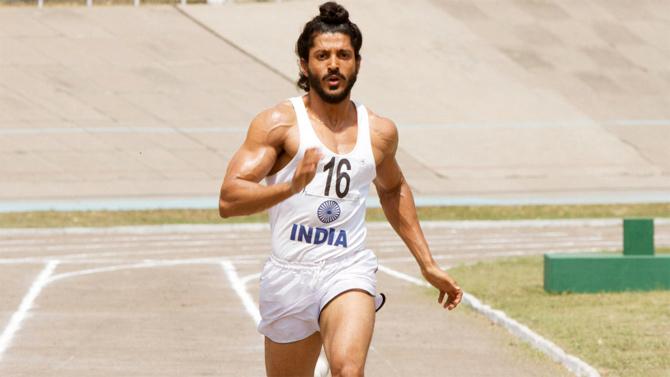 When one famous Bollywood director directs another famous Bollywood director-turned-singer-turned-actor in the role of a legendary athlete, the upshot is a National Award-winning biopic.
There's no denying Rakesh Omprakash Mehra brings out the best from/and Farhan Akhtar gives his all to Bhaag Milkha Bhaag.
Alia Bhatt-Gauri Shinde, Dear Zindagi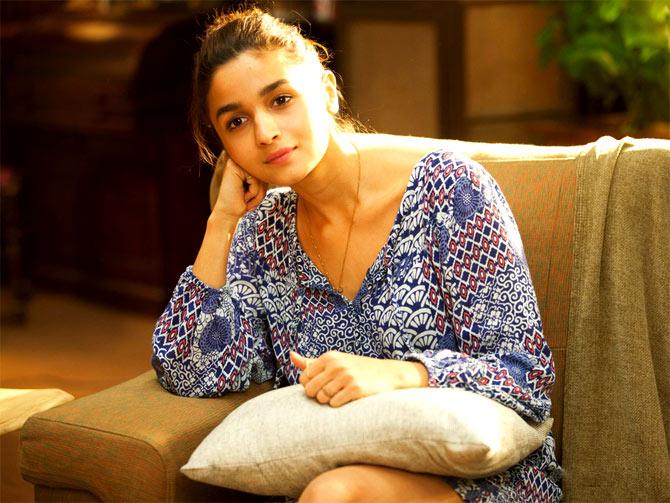 Gauri and Sridevi made magic together in English Vinglish.
Alia has done nothing but impressed us since she became an actress.
They both share a rare sensitivity that renders Dear Zindagi's ups and downs into an engrossing coming-of-age.
Subhash Ghai-Salman Khan, Yuvraaj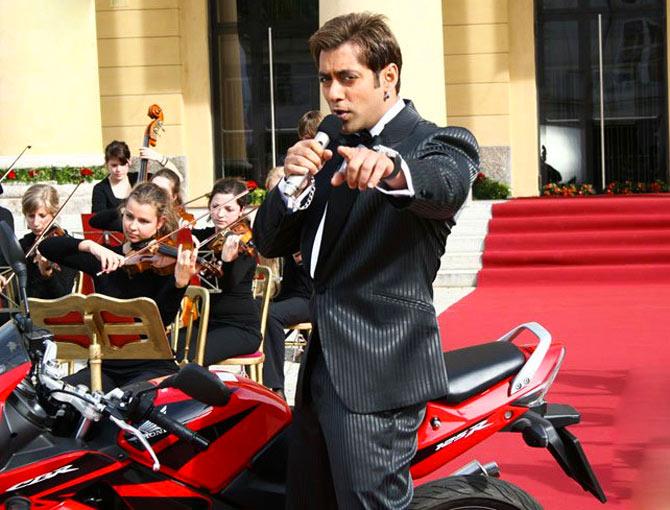 There was a time when the partnering between Subhash Ghai's showmanship and Salman Khan's superstardom would have grabbed eyeballs.
But by the time Yuvraaj came out, Ghai was past his prime and even his supremely popular hero or A R Rahman's soundtrack could not salvage its dated script from sinking without trace.
Katrina Kaif-Anurag Basu, Jagga Jasoos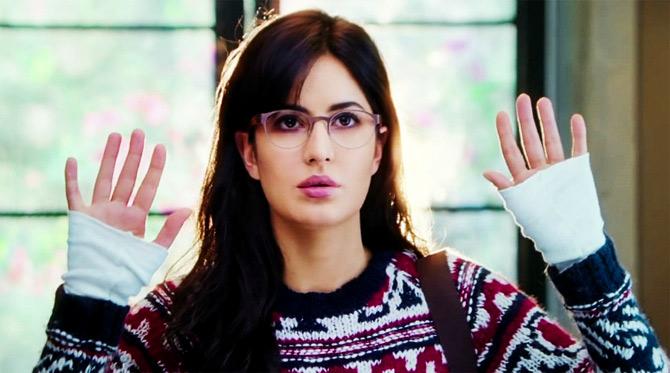 Anurag bought out the best from Shilpa Shetty, Kangana Ranaut, Priyanka Chopra -- leading ladies of his previous films (Life... In A Metro, Gangster and Barfi! respectively).
In Jagga Jasoos, he casts A-lister Katrina Kaif against type for a role that demands cuteness and quirk.
The movie didn't do well, but bespectacled Kat gets points for trying.