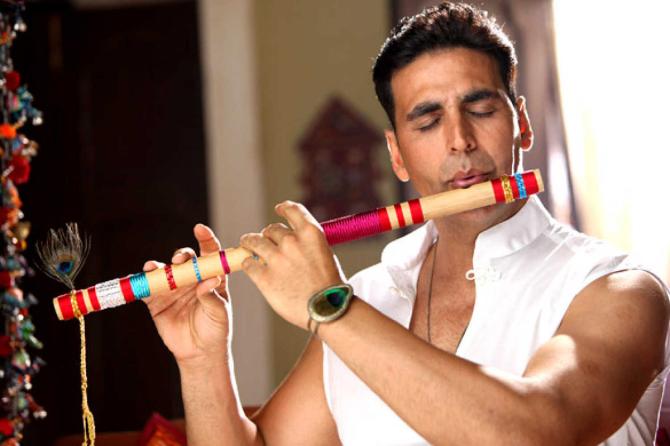 One must congratulate Producer Ashwin Varde for making a sequel on Umesh Shukla's 2013 film Oh My God, an amusing debate on atheism versus religiosity.
The film had kicked up an uproar during a time when Hindutva was not a major issue.
Today, when religious sentiments are touching sky-high, a film on the subject of, 'Does God exist?' may appear suicidal.
A member of the film's core team confirmed the sequel saying, "It is not a controversial subject like the first part. It's a sweet, innocuous look at God and his relationship with human beings."
Akshay Kumar returns to playing Lord Krishna while Paresh Rawal is replaced by Pankaj Tripathi as the disbeliever.
The biggest loss that this sequel would have to come to terms with is the dropping out of Umesh Shukla from the project.
Sources say the producer was eager to have Shukla on board for the sequel, but the director did not want to do more of the same.
"The subject is too tricky. Umesh wanted nothing to do with it," a source close to the director tells Subhash K Jha.
Amit Rai, who directed the well-intended Road To Sangam in 2009, has been roped in to do the sequel.