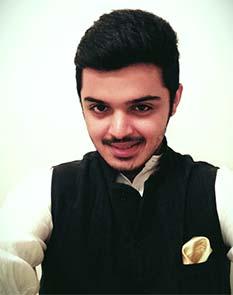 Shahid and Citylights director Hansal Mehta's son Jai Mehta (in the picture), who has assisted his father on both his acclaimed films, is all set to turn director with a film chronicling the cinema and lives of the horror specialists, the Ramsay Brothers.
While there has been a recent much-acclaimed film Ashim Ahluwalia's Miss Lovely about cheesy horror cinema, Jai, who has been researching the subject for more than two years, feels the saga of the Ramsays needs to be told with reverence rather than ridicule.
"Through much of the 1970s and 1980s, the Ramsays churned out innumerable horror films," says Jai. "And they were all successful. What I find fascinating about their success saga is how much they believed in what they did. No matter how cheesy, critics found their films they were made in a spirit of complete conviction. The Ramsays really believed in the cinema that they made. It's this sense of commitment to their brand that I want to address in my film about them."
Jai, who has also assisted Anurag Kashyap in That Girl In Yellow Boots and Gangs Of Wasseypur, has been fascinated by the Ramsays' horror films since a long time.
"I've watched them all repeatedly," Jai says proudly.