'The skill set this boy has, I don't think anyone in the country has.'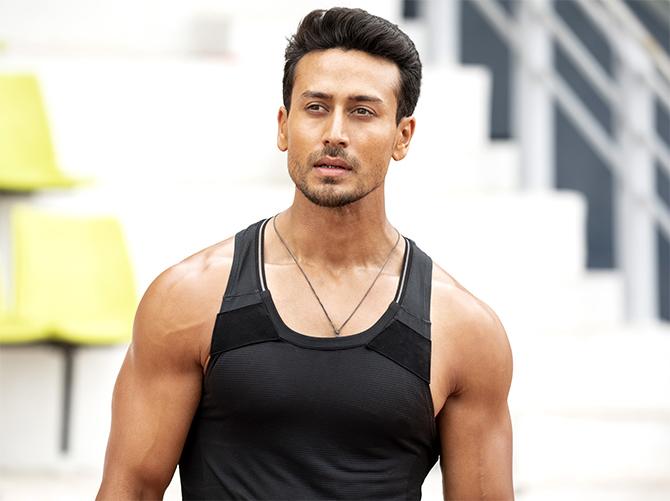 After the failure of his last film Gori Tere Pyaar Mein, starring Kareena Kapoor Khan alongside Imran Khan, things got difficult for film-maker Punit Malhotra. He tried to gather his confidence that had been broken into smithereens and wrote a film, but the project fell through months before getting started.
Malhotra is now back to business, after a huge gap of five years, with Dharma Productions's Student of the Year 2 which, like its predecessor, launches fresh faces Ananya Panday and Tara Sutaria with Tiger Shroff.
"There was no way I could let Karan Johar down," Punit tells Rediff.com Contributor Mohnish Singh, "so I had to make sure I was on top of my game all along. He has seen the film and is very happy with it."
The trailer of your film received a mixed response.
We have received better than a mixed response and I would like to believe that. We were trending on YouTube for five days. So, we are happy with the response.
As far as the memes are concerned, very, very honestly, I loved them. I would have been disappointed if there were no memes.
Student of the Year 2 is a high school film that deserves this kind of talk, these kind of memes, and this kind of feedback.
And just the fact that people are talking about it, people are having fun with it, is what's exciting.
If we look at it too seriously, then we lose the purpose of it. So, I am happy with the feedback that we have got.
What was it like directing A R Rahman for the anthem song of Avengers: Endgame?
That was fun as well. It happened after we finished shooting Student of the Year 2.
We were actually in the last leg of post-production when we got a call from Marvel Studios. They had actually seen some of my work in the past.
They said, "We wanted you to direct it".
It was a day-long shoot. We didn't have much time because the film was set to come out.
The idea was to make it larger-than-life. The thought was to make him (Rahman) look younger and put him in the Avengers space.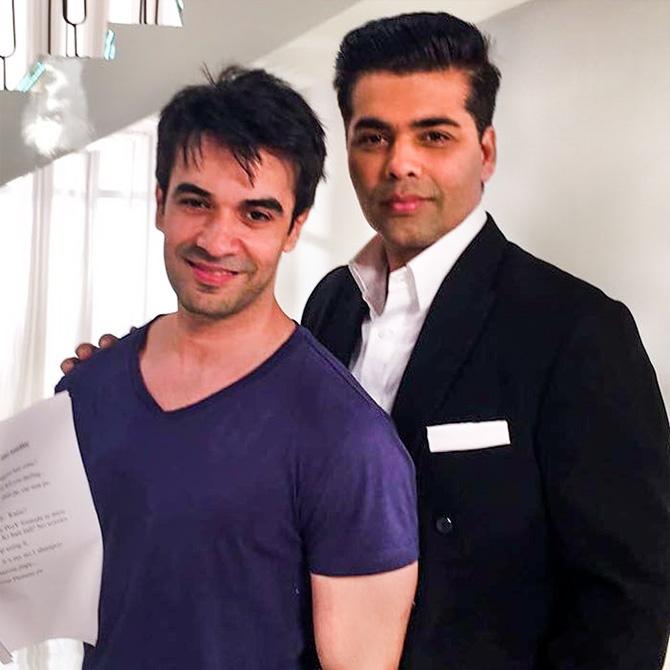 Was it easy to gauge Karan Johar's vision for SOTY 2 considering he directed the first part?
It was my biggest challenge because my boss Karan Johar has directed the first film. So, for him to hand that over to me was a big deal.
There was no way I could let him down, so I had to make sure I was on top of my game all along. All of us came on board to put our best foot forward.
We knew we couldn't slack anywhere. Whether it's the script, the look, or the film in every department, we had to put our best foot forward.
I think we are fine with what we have put out. He has seen the film and is very happy with it.
Amongst Tiger Shroff, Ananya Panday and Tara Sutaria, who is more fun to be with?
They all are, as all of them have their dramas on different days and that's really exciting.
Tiger portrays himself to be a good boy, so you know when you get to see the other side, it is great fun.
Tara is our internal drama queen. Everything she says is dramatic. You have to negate the drama and cut the layers down.
Ananya is an absolute beauty in that sense. She is the one who is the real fun, because she cracks the jokes with a straight face. She is the one who provides humour on set. She is the mischievous one amongst all of them.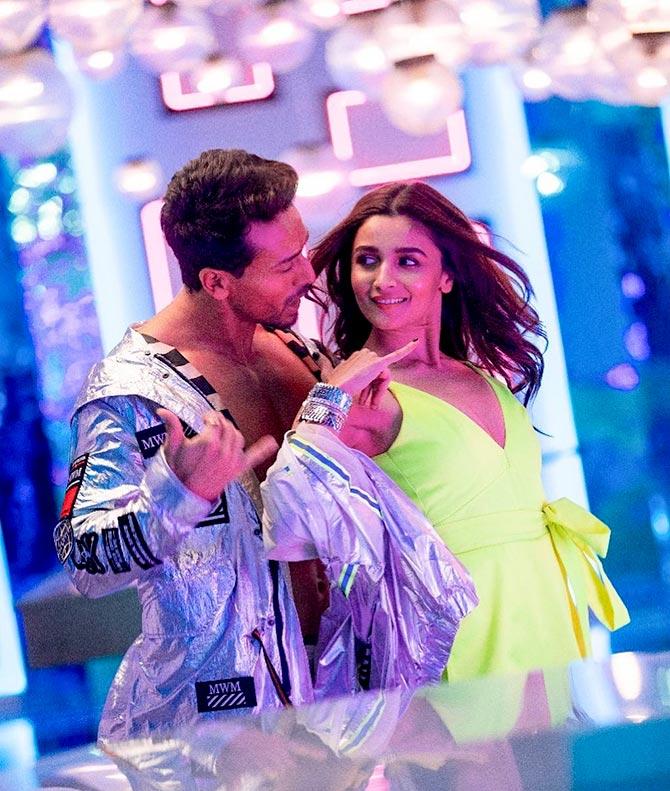 Music has been the USP of all your films. Tell us something about the kind of music you have chosen for SOTY 2.
The part one had an album that did really well. What happens when you are doing a sequel is that the pressure of that is always on you.
So when you make a song, the first question is not whether it's good or bad, but whether it's a hit or not. That is what we hear all the time. That is the stress that is there all the time.
But what we did is to make music that is true to the film. We have put out two dance numbers already. Along with the dance numbers I am really excited about the love song and the melancholy song.
The love song is called Fakira. It is a beautiful melody and my favourite song in the film. There is also a sad song Main Bhi Na Soya sung by Arijit Singh.
How much pressure did you feel directing a sequel to an already successful film?
The first film did really well. It had three newcomers at that point of time who became stars. We had the added pressure of having a star onboard.
Baaghi 2 was a massive hit. It's a film where Tiger Shroff is taking on 100 people and killing them convincingly. Now to strip him of his superpowers and make him a student and keep him in a world that is believable and slightly larger-than-life was a bit of a challenge.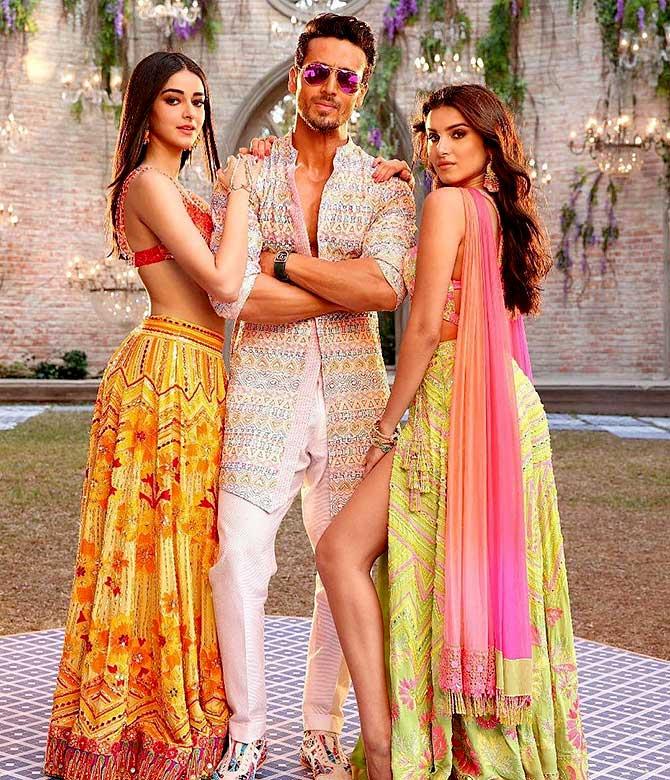 How do you justify the kind of college that you show in the film?
I am so happy that you asked that question. When you look at Student of the Year, and when I look at it as well, the first perception is that it's fluff.
Student of the Year 2 is not only about St Theresa's. This time around, there is a world beyond that. The criticism you often receive is that, 'Hey, why aren't your students studying? They are not seen in class.'
We also have to show them in class, but my perspective towards it is completely different.
We have tried to work on this zone. I think India is a country that needs to emphasise more on sports, sports that goes beyond cricket.
Student of the Year 2 is not only about a love triangle, but also about a human triangle.
It is about a boy who realises his dreams, it's about a boy who fulfills his dreams essentially through the medium of sports. That's the message I would like to give.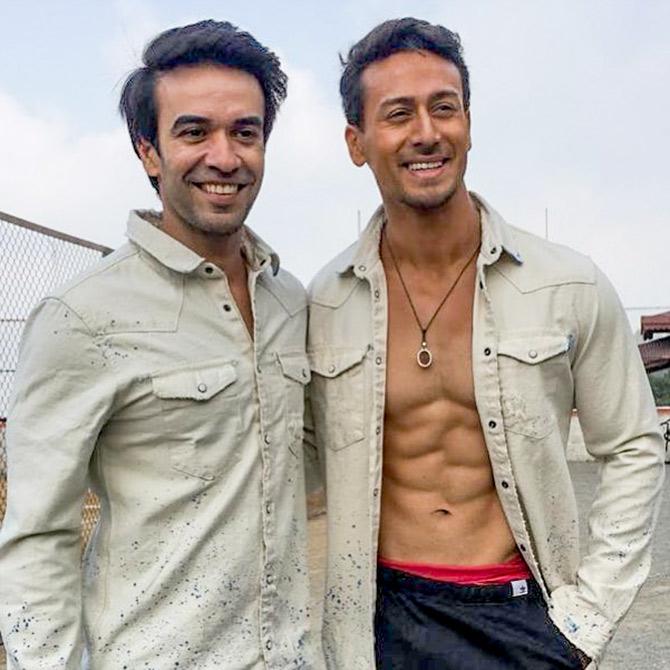 When Tiger does action sequences, it kind of gets repetitive. As a director, what have you done to make it look different?
The action comes in two legs. One is pure action and the other, in my opinion, is a big mix of sports like kabaddi, track and field and lot of those sports.
So, all of Tiger's skill set is channelised into a certain direction. It is action that Tiger's fans will be happy to see. They will see it in the parameter of Student of the Year 2.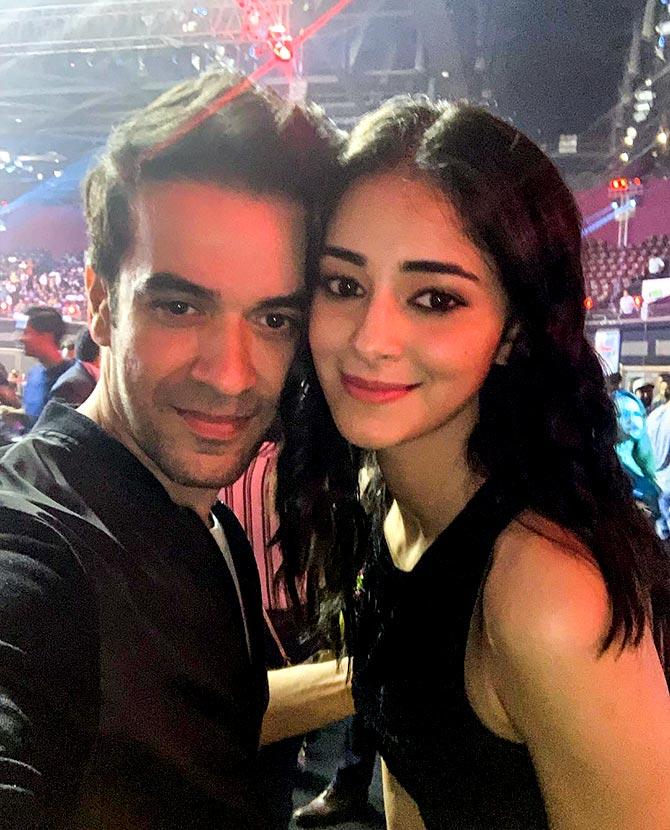 Does Ananya Panday play a bully in the film?
When you see the film, a lot of her character unfolds along with it. Her graph is so interesting that maybe you realise that she isn't a bully.
How did you go about casting the film? Did Karan give any inputs?
Everything that happens at Dharma is with Karan Johar's input. We knew we wanted to do Student of the Year 2, but we didn't know what we were going to make.
And very honestly, I had a very different film in mind. I had already written that film. Tiger was on board and we had planned to finish the film in 3 months, but before going on floors, we pulled the plug on it, because it wasn't exciting enough.
Then, we sat and rewrote this film. I knew that I wanted Tiger. The skill set this boy has, I don't think anyone in the country has. No one can do the things that he does.
To make a film with sports, dance and action, you got to up the ante. Tiger went all out to do that for us.
The two new girls are not nepotism, I can promise you that. I have known Bhavana and Chunky Pandey forever, but I had never met their daughter. I met her through a casting agent.
I still have Ananya's audition on my phone. I auditioned her in his office with Tara Sutaria and met her through an agent.
We had tested two to three girls and I personally tested 10, 15 girls. These were the two best options. They add so much freshness.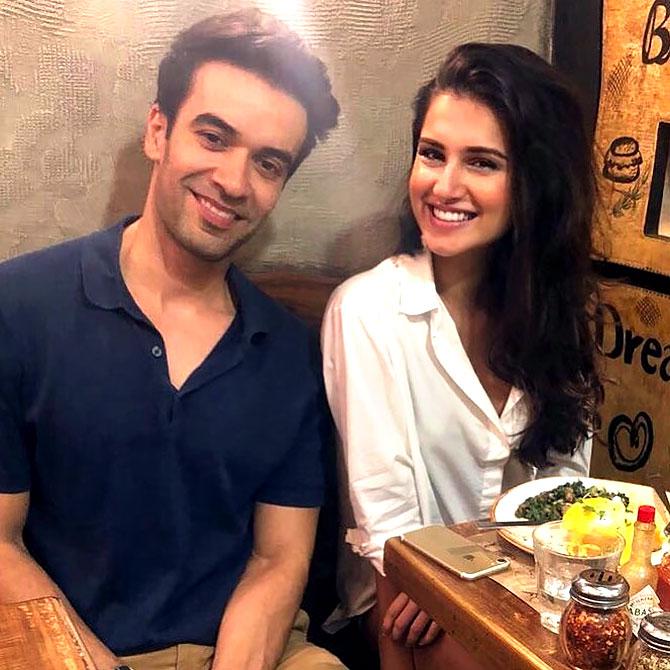 How is SOTY 2 different from SOTY?
We have taken a part of the first Student of the Year. But it is also a new film. It takes off from where the first film left.
It has the same college innocence, but it is my version of college, which is poorer than Karan Johar's version of college (laughs).
With Tiger Shroff on board, great numbers will be expected at the box office.
I have no clue about box office figures. I have disconnected myself from all of that. My job is to put the film out.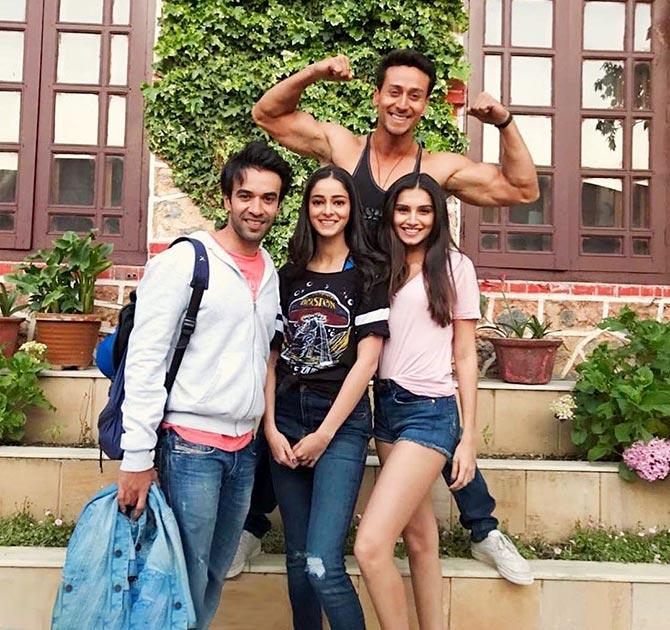 What was the reason for the film being postponed?
We pushed it to May because November, at that point of time, had lots of releases. More than that, we realised that kabaddi was a very taxing sport.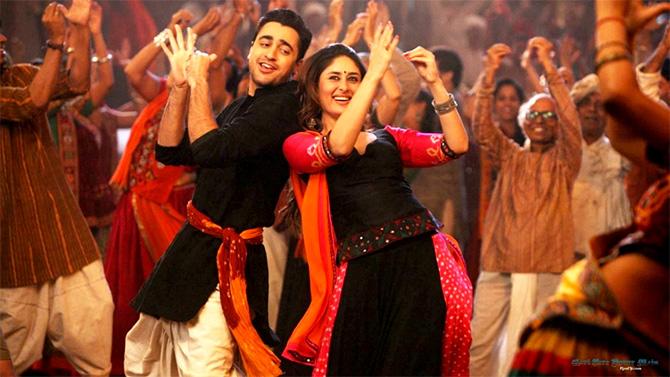 How did the failure of Gori Tere Pyaar Mein affect you?
I had to do a lot of introspection. I had to think where I went wrong.
I told myself that I had to pull up my socks and work on my craft.
So, a lot of that happened in the last 4, 5 years.
Was it hard for you?
It was very, very, hard. For a long time, I have been nowhere. I did not know what to do, what films to make.
And then eventually I had to get back to work with SOTY 2.