'With Tiger, you always need to be on your toes and always ready to dance.'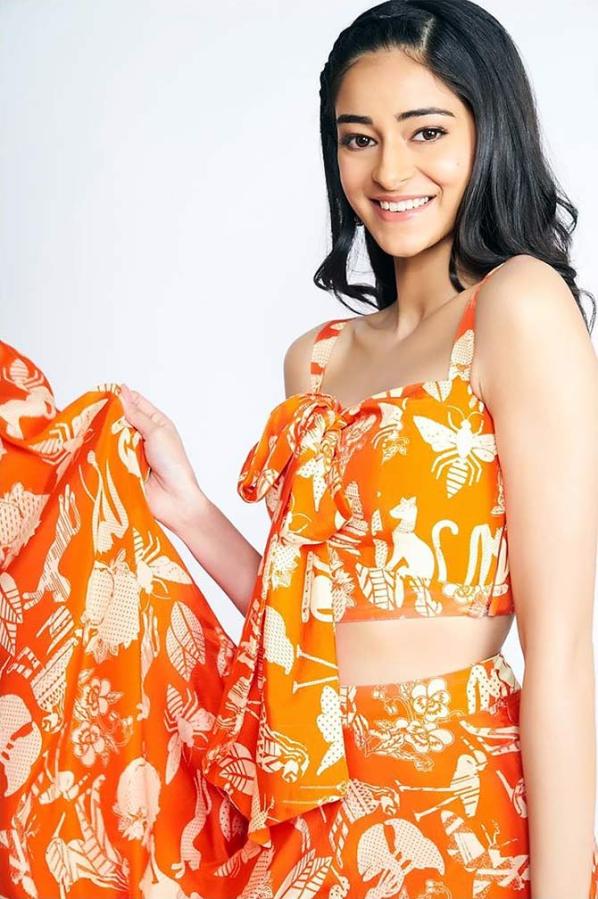 Ananya Panday, who features in Karan Johar's Student Of The Year 2, will likely be a name to reckon with in years to come, but the fact that she too belongs to a Bollywood family, just like several other new finds of Dharma Productions in recent years, has not gone down well with many.
Chunky Panday's daughter knows that well and hence she has no problem with people bringing the nepotism topic up whenever a star kid is launched.
"It's fine for people to bring up this nepotism topic. It's not random; it makes sense. It exists. I am not saying it does not exist," Ananya tells Rediff.com Contributor Mohnish Singh, adding, "I am very well aware of my privilege. I hope people accept me and they like my work."
The trailer of your debut film has received a mixed response from people.
I agree with these people because there is no school like St Teresa. We never claimed we are making a documentary or some real-life film on students and schools.
We have always maintained that we are making a masala, popcorn entertainer. I hope people see it in that light because, you know, it's a fun film and we just want people to come and enjoy.
I feel there are so many pressures in our life and in our real schools. I was a student two years ago, so I know that we were going through so many stresses, we had so many problems, body issues and all that stuff.
So, when you go to watch SOTY 2, you are going to forget about all your problems. We have made a film to make people happy and I hope people become happy while watching it.
Before bagging Student Of The Year 2, you were planning to go aboard.
I was planning on going to NYU (New York University) or UCLA (University of California and Los Angeles). I was deciding between the two, but I gave it up because I wanted to be an actor.
I think education is very subjective. You always think that, 'Oh, you will have to go to college to be educated.' And you do have to go to college to get a degree at the end of the day.
But I am being educated in my field by being an actor. I learn so much every day on set that I feel this is my education.
So, I don't plan to formally study. But I don't mind going and do some short courses on acting aboard. I think that will be fun.
But this is my education -- being on set.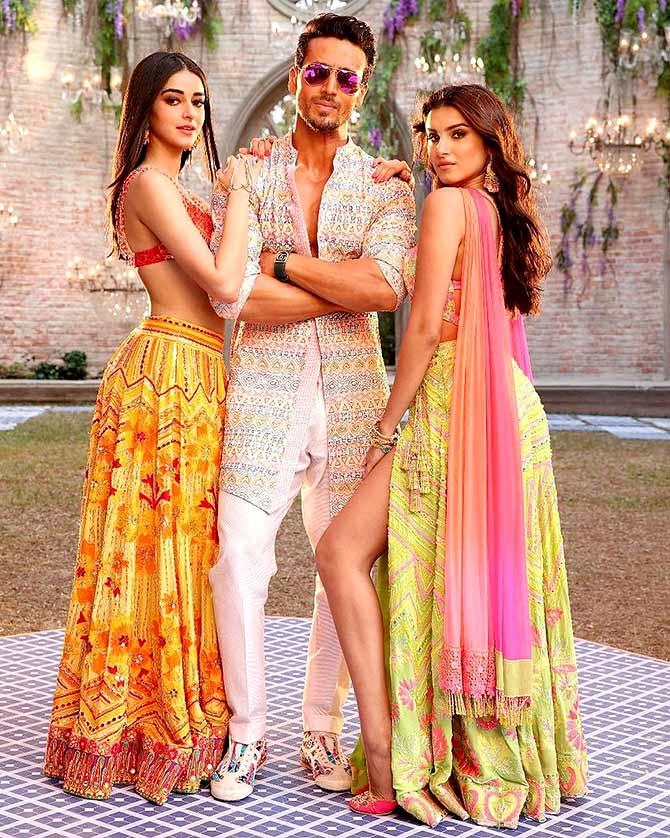 So you are living your dream of going to college in SOTY 2?
Yeah. Tiger and I did not go to college, so we are enjoying this St Teresa experience, for sure.
Was it fascinating?
Obviously! Look at the boys, look at the clothes and look at the cars. It was better than any college could actually be. It was a dream.
Your debut on Instagram got people to notice you. Do you think that was the right move before the release of your first film?
I actually became public on Instagram when our film was announced. Though I always had my account, it was private and I had no reason to be public on it.
But I want to say that I don't take Instagram too seriously. I am just myself and I think, that's what people like and connect with.
I don't think too much before posting. Most of the times, I am writing these weird captions, posting food pictures and pictures with my friends.
So, it has not been a strategic move. I always wanted to be myself and I really hope people like that.
Many people have been comparing you with Alia Bhatt.
Thanks, yaar. She is my favourite.
Did you take any inspiration from her character in the first part of the film?
Not exactly, because our characters are not similar.
But I take inspiration from her in my real life. She is my favourite actor. I really look up to Alia. The way she has just transformed from Student Of The Year into Raazi and Gully Boy is amazing.
What I like about Alia is that she never claimed to be perfect from the start. People have seen her grow. They have seen her do a Highway, then an Udta Punjab and then a Raazi.
So, I want people to see me grow. I don't want to be perfect from start.
I am not saying I am perfect. But I want people to see me to get to that level. I think that's a surreal feeling.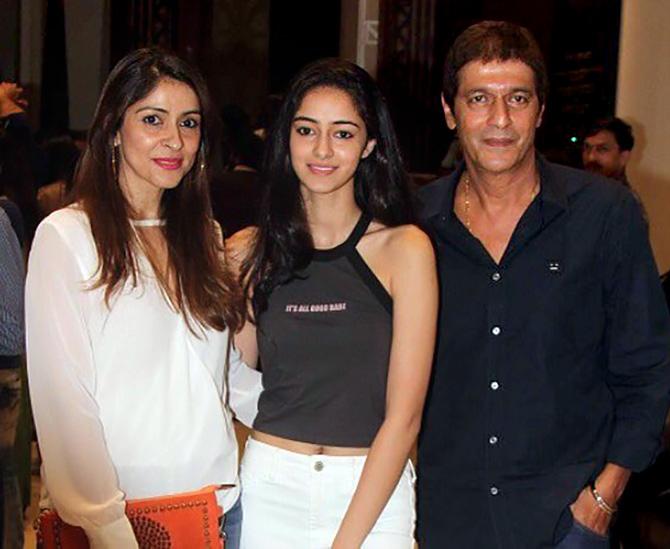 How was it when you walked up to the sets of SOTY 2 for the first time?
You hear a lot of things about being on sets, but everybody's experiences are different.
My dad did not give me any advice before the shoot because he knows how different the times are now. He knows what he did during his time would not apply to me right now because the generation changes every five years now.
So, everybody's experiences are different. But it's not a big bad world. I actually like it. I think people are so nice. I am meeting new people every day. It's such a cool feeling that you get to meet new people every day and learn from them.
Do you feel the industry has been unfair to your father?
I don't think they have been unfair in any way.
My dad was a huge star before I was born and after I was born, he took a little bit of a break. Everybody goes through their ups and downs. I don't think it's about being fair or unfair.
Everybody has their own journey. Now he is doing very interesting work, very different work.
He has always been happy even when he has been unsuccessful or when he has been successful. He has always maintained the same personality. He has been as nice to people as he has been at his highest and when he was at his lowest.
He has never changed and that is something I have learnt from him, because maintaining that is so important.
There is so much fluff and you hear so many things from people that you get carried away at such a young age. So, maintaining that neutral point is very important.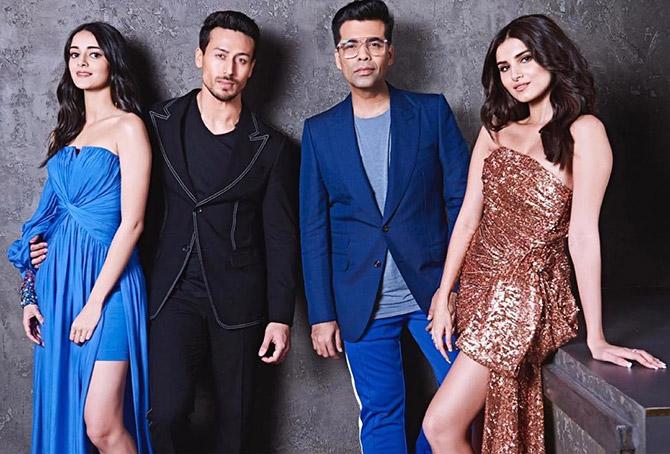 How did SOTY 2 happen? Who was the first person you broke the news to?
I auditioned for the film. Karan did not even know that I wanted to be an actress. He always thought that I was a 15-year-old kid, just playing around.
But when I actually came up to him and said, 'Karan, I want to act and I would like to audition for this film', he gave me the chance to audition for it.
He was shocked that I even wanted to act. He was not aware that I wanted to be an actor. Him giving me a chance to audition was something I am extremely grateful for. He liked my audition and things worked out.
My mom was the first person who I told. I did not want to tell too many people till it actually happened because I am very superstitious and I didn't want to jinx anything.
So, till I had not signed it on paper, I did not tell anyone except my parents.
Director Puneet Malhotra says you are the most fun from the cast, a very chatty person.
Am I? Clearly, I am very chatty. Yeah, I like that title. I take it.
How do you look at the nepotism debate that keeps cropping up every now and then?
It's fine for people to bring up this nepotism topic. It's not random; it makes sense. It exists. I am not saying it does not exist.
I am very well aware of my privilege. I just hope I can work hard. I hope people accept me and they like my work.
My dad has worked so hard to get respect and make his name in the industry. I don't want to take away anything from him.
The only problem that I have with this nepotism debate is that it is adding a lot of negativity to my dad's name, which I don't want.
I want to build it on my own. If I do add something to my dad's name, it should be positive.
So, I just wish that people watch the film and then they make their decision and judge. Then it's fine whatever decision they make.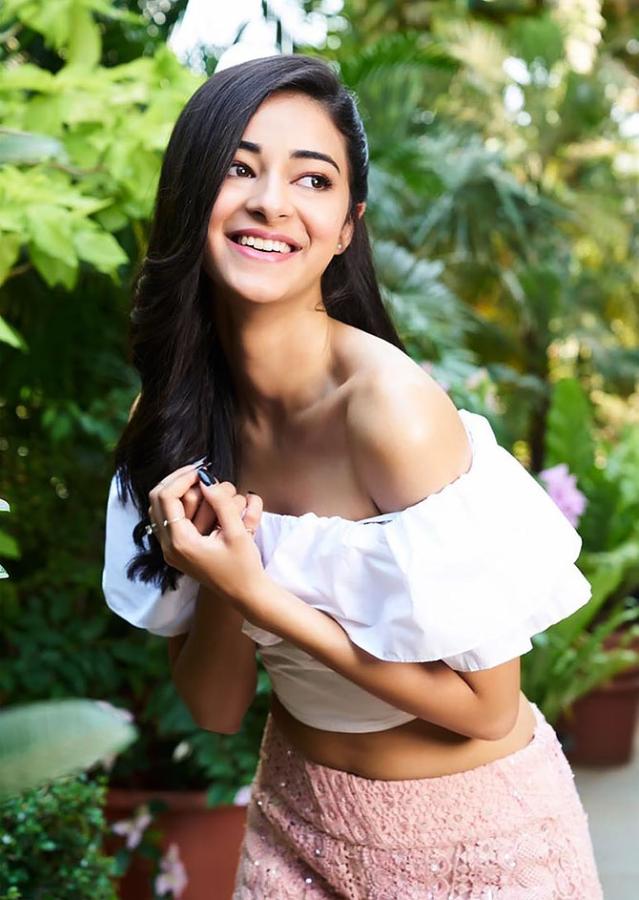 Was it easier for you to get a break like this?
As I said, I am very well aware of my privilege. I agree we have a lot of access and we can get into those rooms easily.
But what you do in those rooms and the talent that you have is what speaks at the end of the day.
No one is going to put their money into someone they don't believe in. I really hope that people believe I am talented and I deserve to be here. This has been my dream all my life.
I don't want to be ashamed that this is my dream. I don't want to be ashamed of who my dad is ever, because he worked so hard to be where he is.
So, I really hope that people watch the film and then make their decision.
In their debut films, actors mostly opt for likeable and endearing characters. But you seem to be playing a slightly bullish character.
Even though she is a brat, she is extremely loveable. I tried to make her as loveable as I could.
I don't think that when you are playing a character, you should think about what people would think of that character. You should just justify how the character is written to the best of your abilities.
It was a lot of fun playing that character. When can you go and bully Tiger on a random day? So, I took out all my bhadas through that character.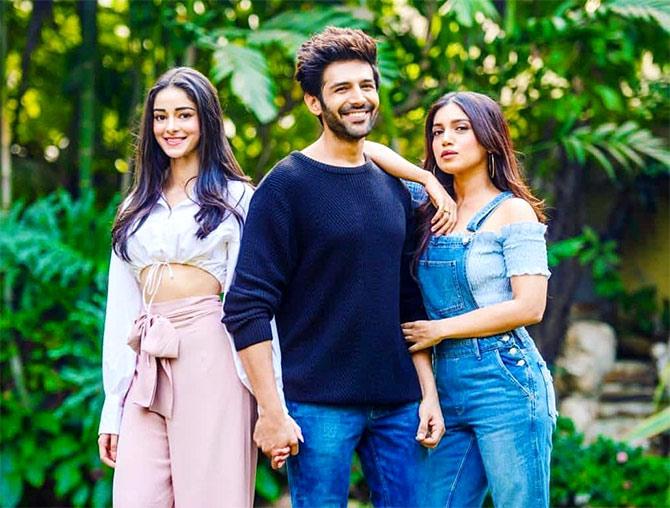 What kind of roles you would like to pursue?
I am doing Pati Patni Aur Woh, so that's another different character, very different from what I am doing now.
I want to do something more serious maybe. I feel I am doing a romantic film and I am also doing a comedy, so maybe something dark would be fun.
Is it difficult to match up to Tiger Shroff's energy level?
It's too hard, but I tried.
I am happy that in my first film I got this chance, to up my level because I could not just be mediocre when Tiger is there.
With Tiger you always need to be on your toes and always ready to dance.
I am happy that I got this experience because now it will live with me forever.
Who is your biggest critic at home?
My mom is my biggest critic because she has seen my dad through all phases of his life. So, she knows how to handle fame and all that stuff.
She keeps me grounded, she tells me how it is. And I need that advice because I am so young.
It's so easy to get carried away. So, I really need that grounding.