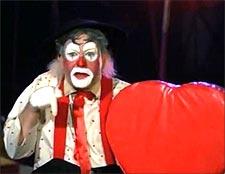 The Museum of Modern Art, New York, will host a film festival on Raj Kapoor starting today, right up to January 16.

About 12 years ago, a professor at Wharton, being interviewed for a business article, had suddenly asked his Indian interviewer where he could get high quality videos of films directed by Raj Kapoor. He had grown up seeing them in the Soviet Union and then in Israel.

"They were part of my childhood and my college years and I long for them all the time. If there is still a chance of seeing them on the big screen, I might take my entire class (of some 80 students) to see them," he said with a chuckle.

Well, he can now see some of the best Raj Kapoor films -- including Mera Naam Joker and Awara -- in restored versions at the Museum of Modern Art in New York, which is hosting a film festival, Raj Kapoor and the Golden Age of Indian Cinema, from January 6 to 16, 2012.
The retrospective was held with much fanfare in Toronto in July with members of the Kapoor family and admirers of the legend paying tribute.
Back in 1998, just before Raj Kapoor passed away, MoMA had organised a tribute to Kapoor, perhaps the first of its kind in America, and the first to be organised by a mainstream society.
By doing so, the prestigious cultural institution had indicated that it was fine to hold retrospectives of trend-creating popular art, including mainstream Indian cinema, and soon the Film Society of Lincoln Center and the Toronto International Film Festival and many other highly regarded institutions "discovered" the films of director Mehboob Khan (Mother India) and Mani Ratnam (Bombay), and have even held a retrospective of actor Amitabh Bachchan's films.
Raj Kapoor, who had attended the first day of the event and a Q and A session in 1998, was rather obese and ungainly by then, ravaged by a host of ailments including asthma. So, he was amused and moved when a middle-aged Russian woman in the audience kept yelling, "We love you, Raj! We love you, Raj!" 
Raj Kapoor could find it in himself to joke about his poor health. He told the audience he was the same Raj Kapoor they had just seen on the screen. "The body may be different," he said ruefully, "but the soul is the same."
At the time MoMA held its first Raj Kapoor film festival, popular Indian films were rarely reviewed in mainstream publications such as the New York Times. But times have changed. Today it's rare for a Bollywood release not to be reviewed in the NYT though second and third stringers write the reviews. The newspaper doesn't review non-Hindi films such as Tamil or Bengali films.
Rachael Saltz, who reviews Hindi films for the NYT, wrote an interesting piece on the latest Kapoor festival.
'As a director and producer, eventually with his own studio, Kapoor lived the auteur's dream. In a mostly formulaic and conservative industry, he made inventive, personal films that were entertaining and accessible but also something more. Socially conscious and Socialist-inclined with nation-building themes, they resonated in -- and maybe even helped to define -- a newly independent India busy inventing itself.'
Raj Kapoor films became phenomenally successful across the then Soviet Union, and its satellites like Romania, and also in China and across the Middle East, Turkey and Israel.
The Soviet Union, that let few Hollywood films into the country in the 1950s and 1960s, welcomed in particular the films K.A. Abbas wrote for Raj Kapoor, including Awara and Shri 420, because they attacked the class system and the rich. Abbas, a communist, and Raj Kapoor, a champagne leftist, made a formidable combination.
It is not just people like the Wharton professor who remember Raj Kapoor and the Bollywood movies of the 1980s and 1990s. Ethiopian and Somali cab drivers in Toronto, Washington DC, Minneapolis and Toronto at times play hit songs from Raj or Shammi Kapoor films when they come across an Indian passenger.
But Raj Kapoor (or for that matter other popular Indian film actors including Rajesh Khanna and Amitabh Bachchan) never caught the attention of mainstream moviegoers in America or Canada.
Even today, the popular Indian films shown at Lincoln Center draw about 10 percent non-South Asian or Russian or Arab viewers out of the 1000 or 1500 people who come for a particular film across three shows.
Of the latest retrospective at MoMA, Saltz writes: 'For those who have never seen a Hindi movie or are curious about Kapoor, the Museum of Modern Art's well-chosen eight-film series… is an excellent place to start, focusing mainly on Kapoor's heyday, the late 1940s to '50s…And for those already familiar with Kapoor, the series offers a rare opportunity to see his films as they should be seen: on the big screen, in new 35-millimeter prints.'