'The feeling that you can go out for a coffee, that feeling of freedom would be nice.'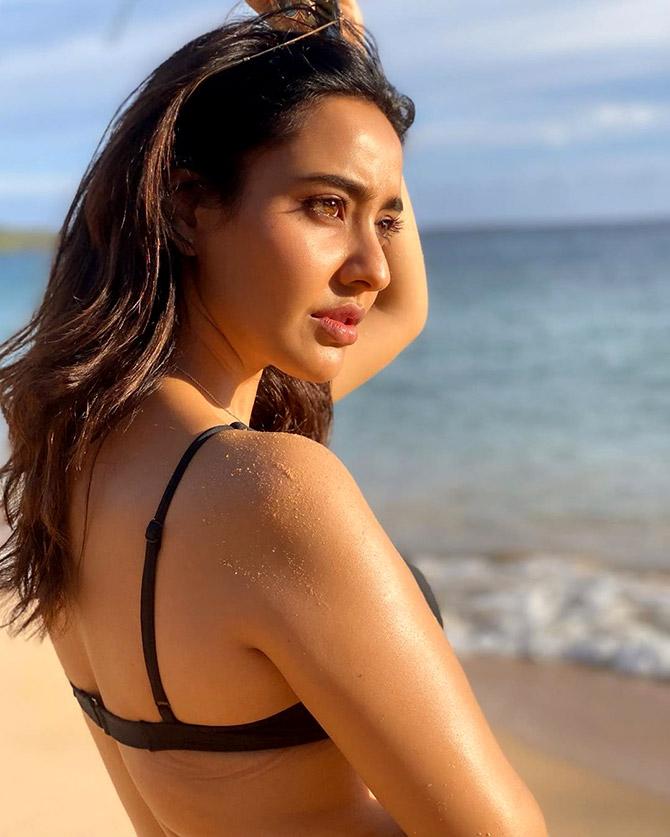 Neha Sharma, who has been working in Bollywood for more than a decade now, makes her debut on the OTT platform with Illegal.
The Voot Select show sees Neha play a rookie lawyer who speaks up for the truth.
"There are very few roles you actually get to perform for women," Neha tells Ronjita Kulkarni/Rediff.com.
Tell us about the show.
The script was very exciting.
There are very few roles you actually get to perform for women.
There aren't many woman-oriented films made in Bollywood.
Actors -- male or female -- have a greed to do roles where they have something to do, where they can perform.
For women, it is difficult because things are very male testosterone driven.
Box office numbers are important and male stars tend to get them.
Women-oriented films were not given the kind of importance earlier because they (producers) didn't know if they would work at the box office, whether they would pull in the crowds.
Now, with the OTT platform, it is more about story-telling.
It is not a story for a guy or woman, it is the script that has become important.
They want to sell the story now.
There is no pressure of mass centres, or metros or box office numbers.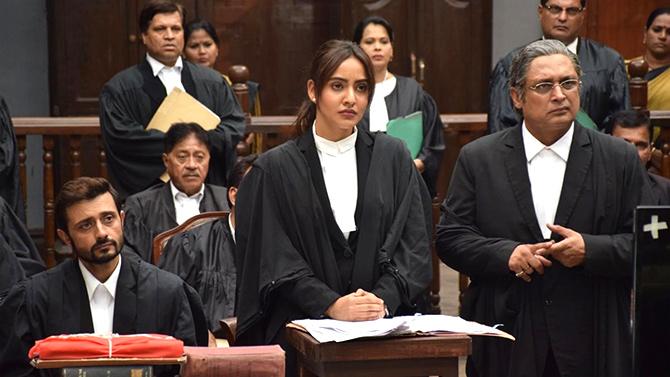 You have been in the industry for more than a decade. How difficult has it been to sustain?
It has been a journey.
When you are younger, there are things you want to do and you feel it is going to be an easy ride, that you will be a part of interesting things and do amazing work.
But everything is not easy in this line.
There are so many people who come here to be actors; you have to fight for every role that comes your way.
Having said that, you have to pick from what comes to you.
And then you might not be happy about a few things, but you still have to do them because you have bills to pay, have a house to run.
Thankfully, with OTT coming in, there is so much more work coming in for actors, technicians, everybody.
There are such amazing stories being told, so it is a great time now.
I met a director who I was to work with some 10 years ago but it didn't happen for whatever reason. And he said, 'Oh you're still here!' And you think, 'Yes, you're still here, so why is it different for a woman? When a man can be there for eons, why can't women?'
But that is changing, and it is great.
If you believe in your craft and in yourself, you should not let anyone else tell you that you can or cannot do this.
You have to keep looking out for goals.
Of course, God has been kind.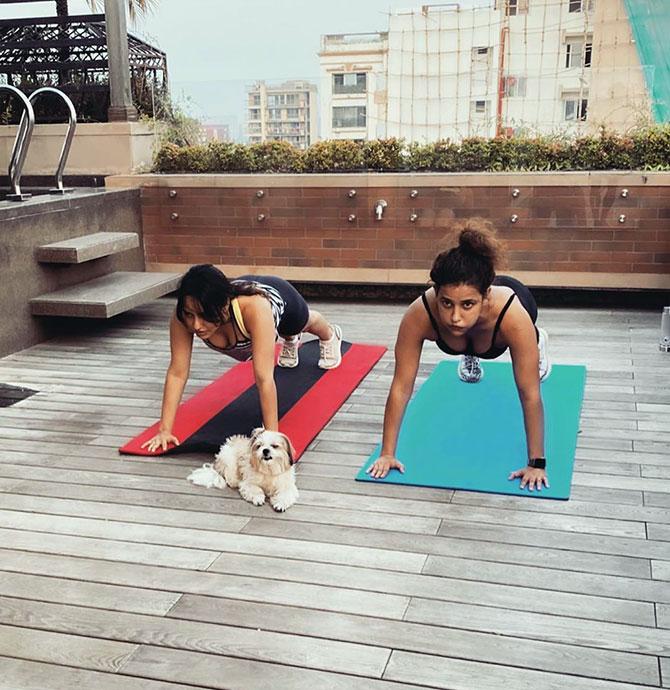 How are you keeping yourself busy during the lockdown?
A lot of time goes in cooking and cleaning.
Earlier, we had people come into the house to clean, and they would do it in two-three hours, so you wouldn't realise how much they do. Now that we are doing it, it takes forever! It is a big part of your day!
I have a dog, so that is a responsibility I share with my sister.
I spend some time for my paintings, reading, things I always wanted to work on.
At night, I watch shows on the various platforms, there is hardly anything left to watch now.
Some of my favourites were Fleabag and Killing Eve.
Money Heist was great.
There are a million documentaries like the Mother's Day documentary.
I love comedy also, so I am watching a lot of Adam Sandler, Modern Family...
How do you keep fit?
There is not enough movement on a normal day. We are cooking and cleaning, but that doesn't burn enough calories compared to the food we are eating.
So I feel we have to work a little harder.
I do weight training usually, but it is not possible to do that now because the gyms are shut and I don't have all the equipment with me.
I am trying to do whatever I can at home.
There are days when you work out twice a day and still feel like you haven't done enough. You feel like you are putting on weight (Laughs).
When life was normal, we would go out, go to coffee shops, travel for meetings, we were burning a lot more calories before.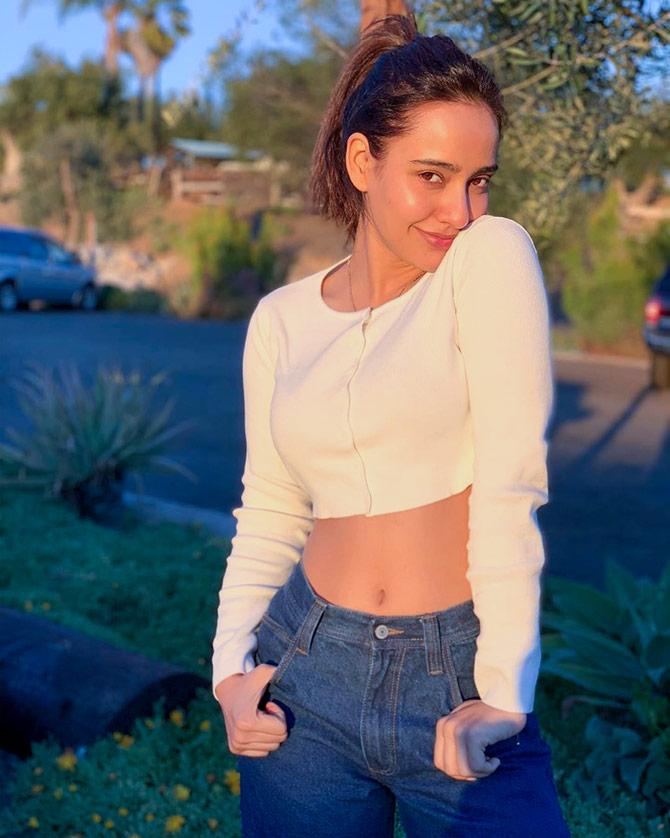 How are you grooming yourself during the lockdown?
Earlier, I barely had time to put on mosturiser or sunscreen, but now you have so much time to put on face masks, oil your hair, leave on conditioner.
We have the time now, so we should do a lot of self-care.
What projects are you working on?
I am doing a show with Nawazuddin Siddiqui. I am a big fan of his work.
The crew was shooting in Lucknow, and I was supposed to join them. But the lockdown happened, and I could not.
I am also doing a thriller.
But all the dates have gone up and down.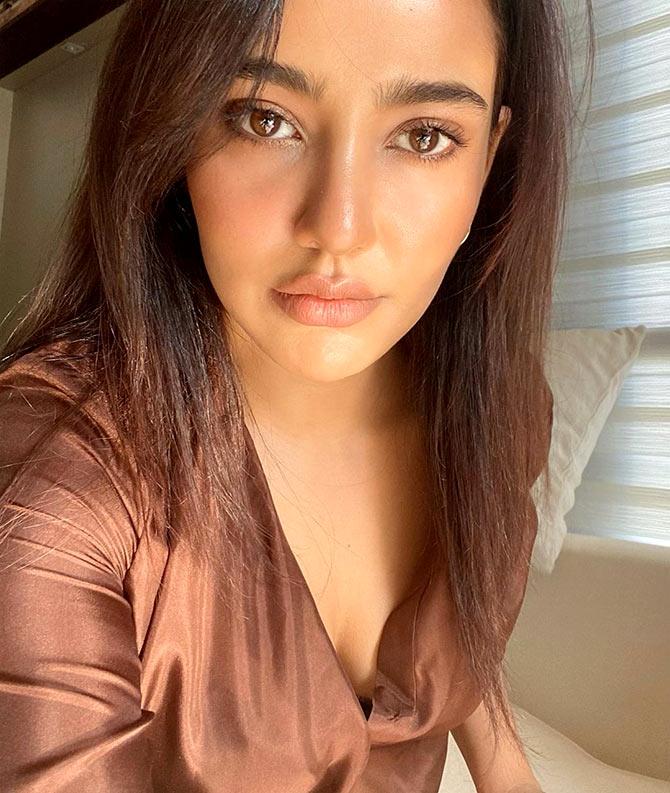 What is the first thing you will do after the lockdown?
My mother hasn't visited us for a while.
I don't know about my dad's schedule, but she will definitely visit us.
She keeps travelling because she has four kids.
She is with my dad in Bihar now.
Also, I would like to meet my friends, go to a coffee shop to get a coffee, which is highly overpriced!
But the feeling that you can go out for a coffee, that feeling of freedom would be nice.
Once this is over, we will value hugging people more.