When all of Bollywood is travelling to the Maldives, the Sharma sisters -- Neha and Aisha -- take the road less traveled -- to Jaisalmer.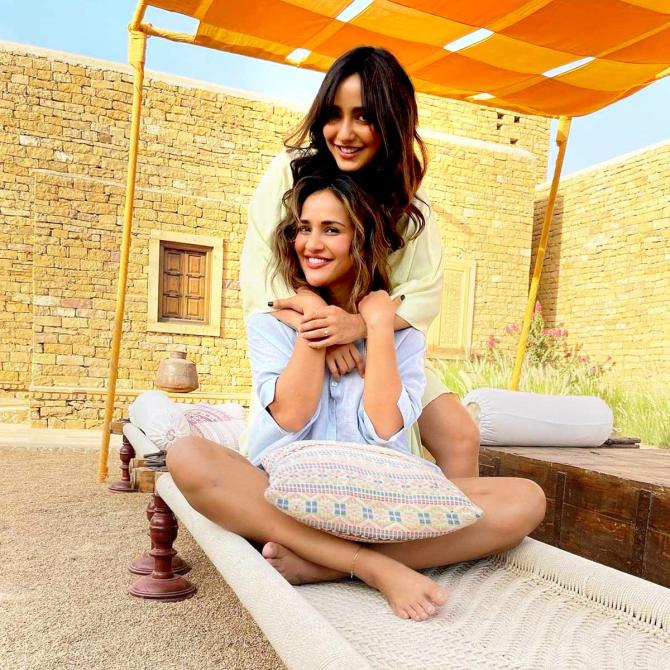 Neha and Aisha test out a charpoy.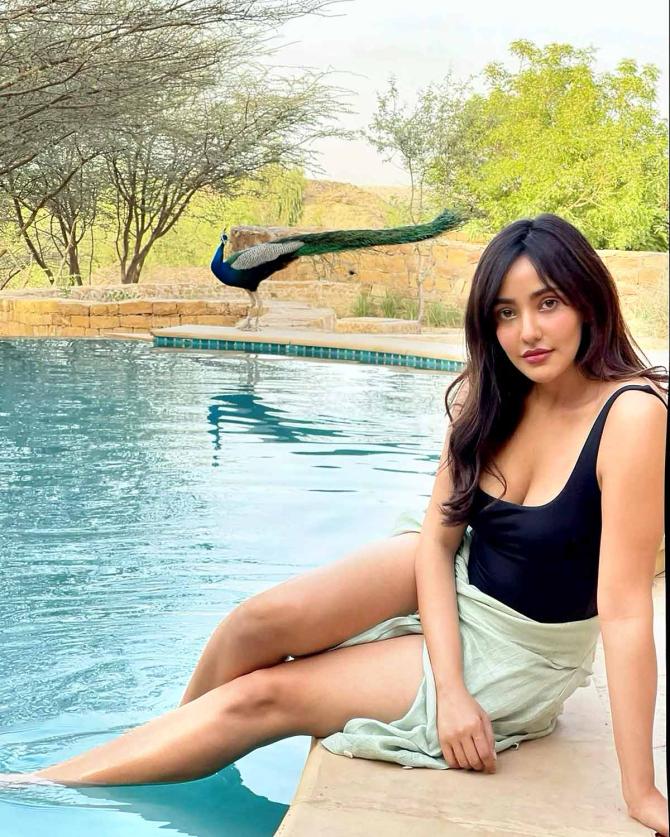 Neha by the pool chilling with a peacock.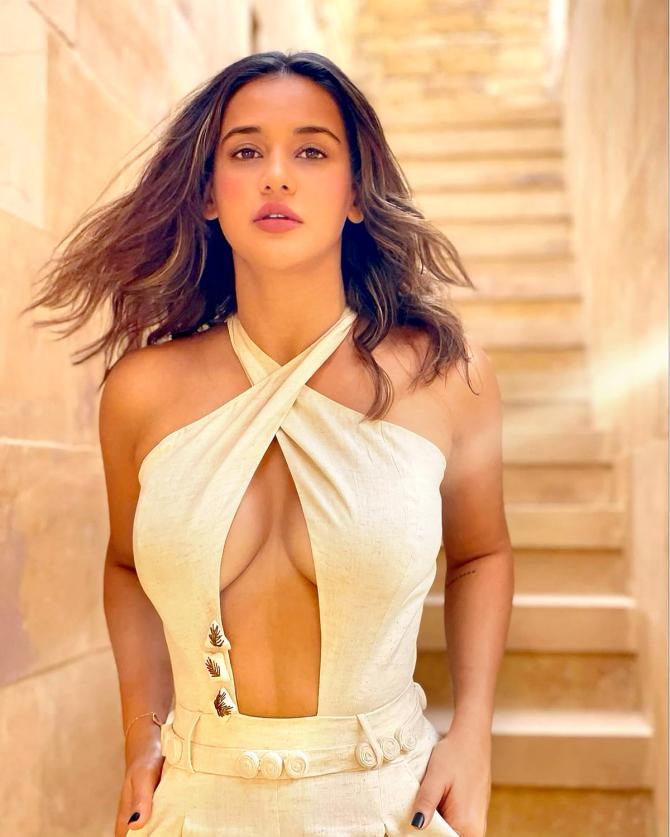 Aisha turns on the heat.
Neha and Aisha have some fun.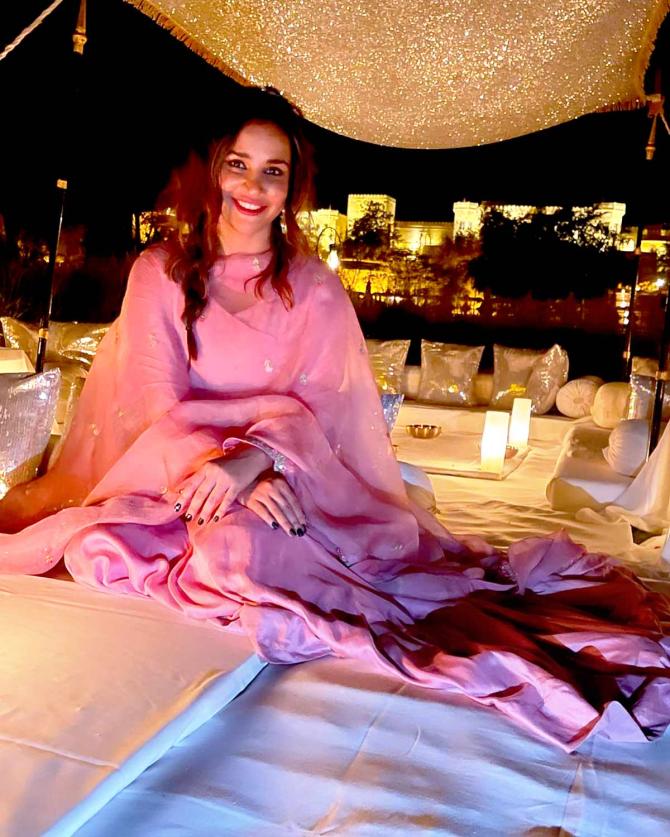 Time for some 'amazing food and fireworks'.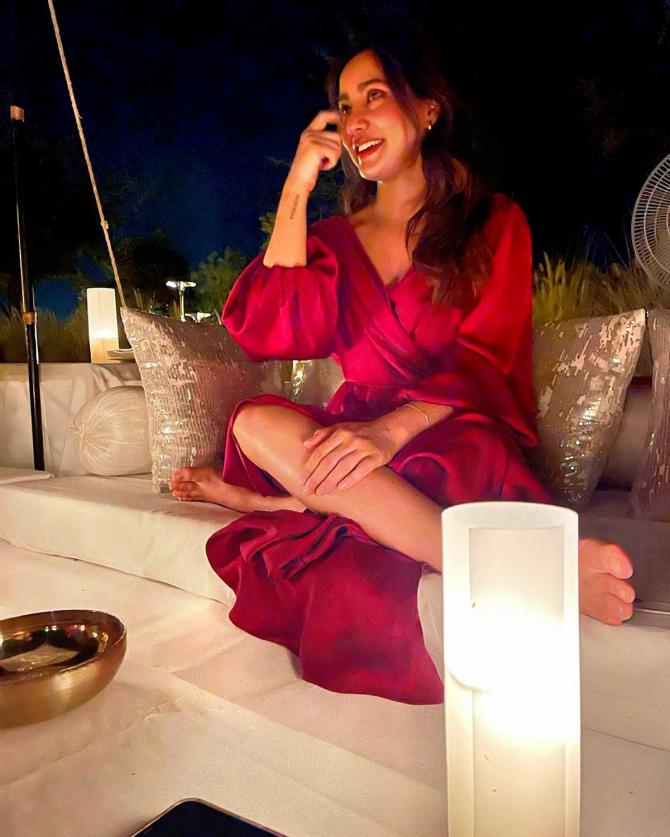 Neha joins Aisha for dinner.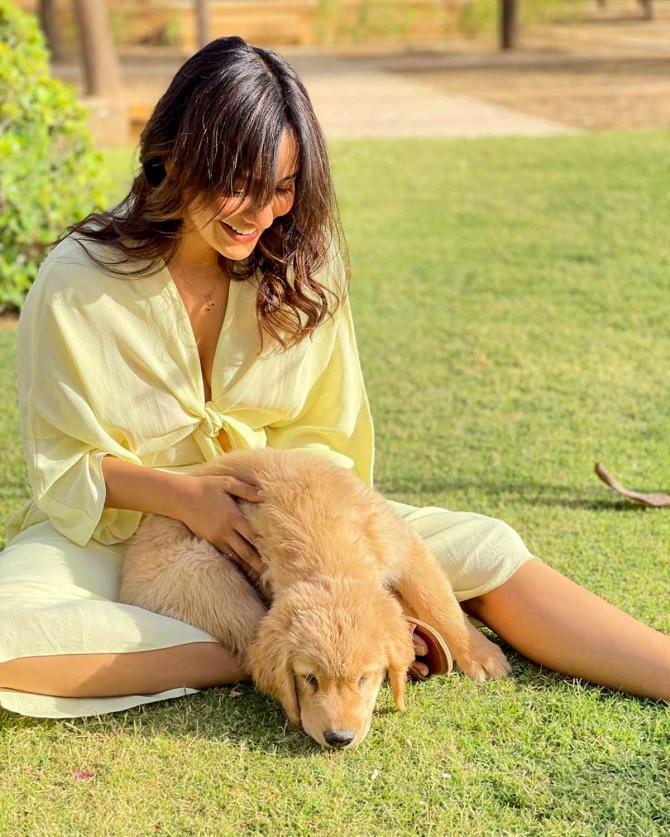 Neha makes friends with 'Planto, who eat plants'.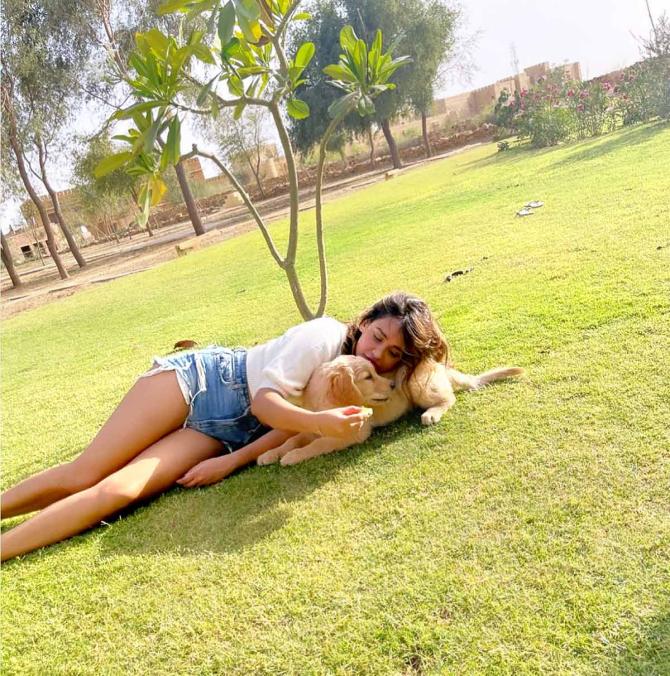 Aisha does likewise.
A peek into Neha's room.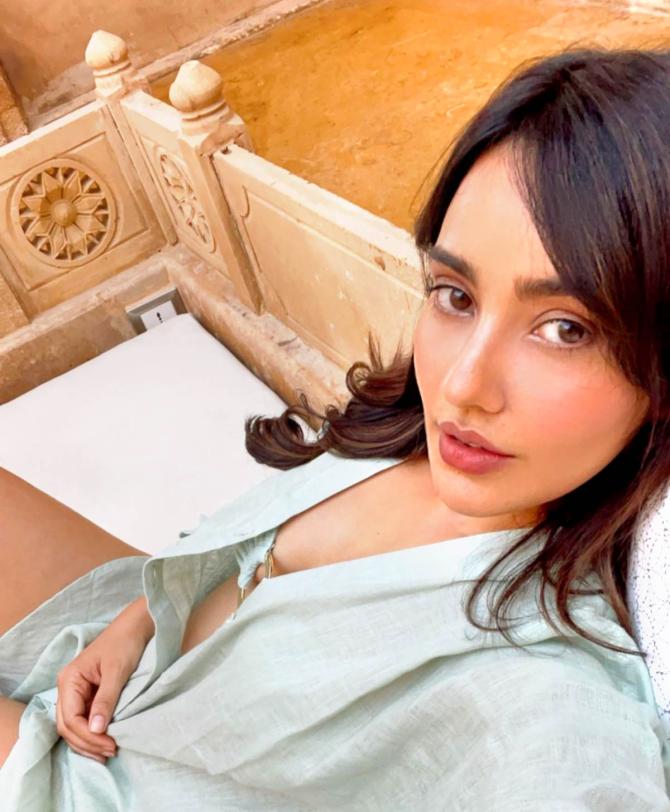 Time to take a holiday selfie.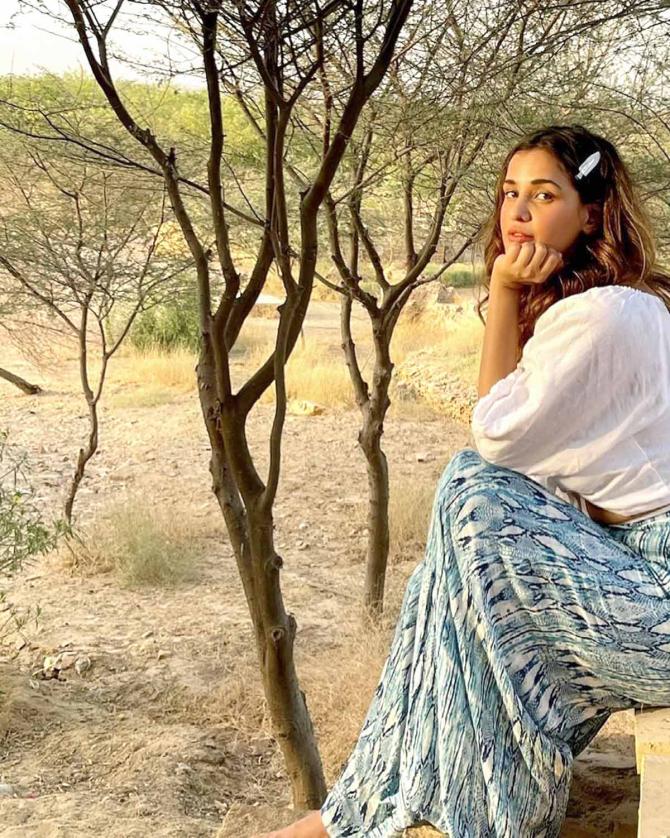 What's on Aisha's mind?