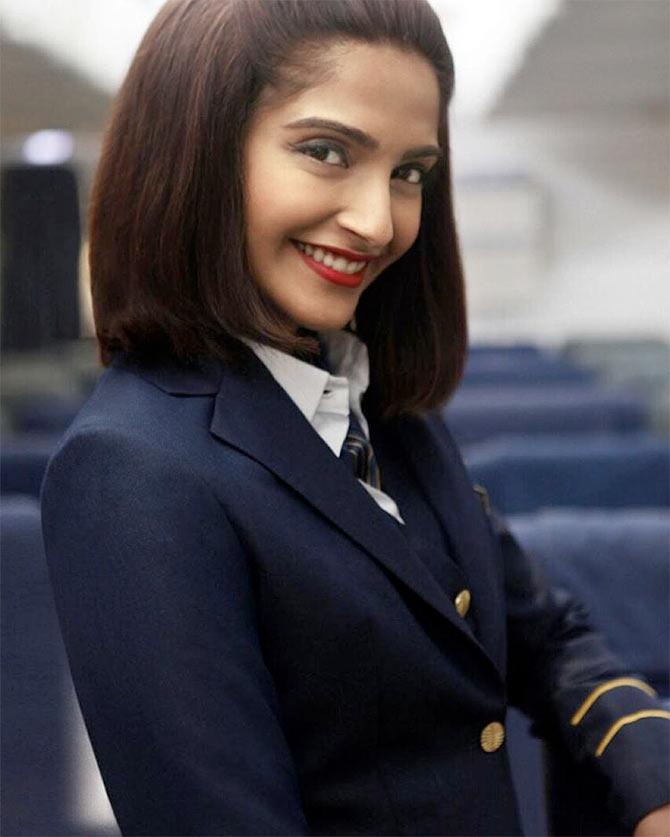 Neerja Bhanot's family will watch the biopic on her, starring Sonam Kapoor, on Friday in their hometown Chandigarh.
Sadly, Neerja's mother Rama passed away in December, days before the trailer of the film was released.
Shabana Azmi, who plays Rama Bhanot, regrets that the mother won't be able to watch the film.
"I had the good fortune of meeting her a year before the film was offered to me. The Bhanot family had invited me to Chandigarh to present the Neerja Bhanot award for bravery," she says.
"I took an immediate shine to Ramaji and was struck by her spiritedness and her warmth."
Shabana feels putting across Neerja Bhanot's story is a big responsibility.
"We are very grateful that Ramaji trusted us with telling Neerja's story. She gave us her blessings on the first day of the shoot. She passed away five days before our trailer launch. I wish she could have seen the film."
Shabana avoided trying to imitate Rama Bhanot.
"I wasn't required to look or talk like her but I do hope I've been able to convey her spirit."
"The director Ram Madhvani keeps saying the foreground of the film is the hijack but the soul is the mother daughter-relationship."