'When I was 12, my mum put us in a summer camp meant for children from low-income families. We had to live in tents, fetch water, cook our meals, and even dig our own toilet bowls.'
'Slowly, I started working my way out of years of penury. I used to shovel snow, clean an old lady's house, collect bottles, things that would fetch me money, and even bag groceries.'
Nargis Fakhri, in a revealing interview.
Nargis Fakhri makes a stunning appearance in the April issue of Femina magazine.
The Rockstar actress, who has signed up a Hollywood film called Spy, starring Melissa McCarthy, Jason Statham, Rose Byrne and Jude Law, saw some pretty bad days before she became an actress.

She pours her heart out in this excerpt: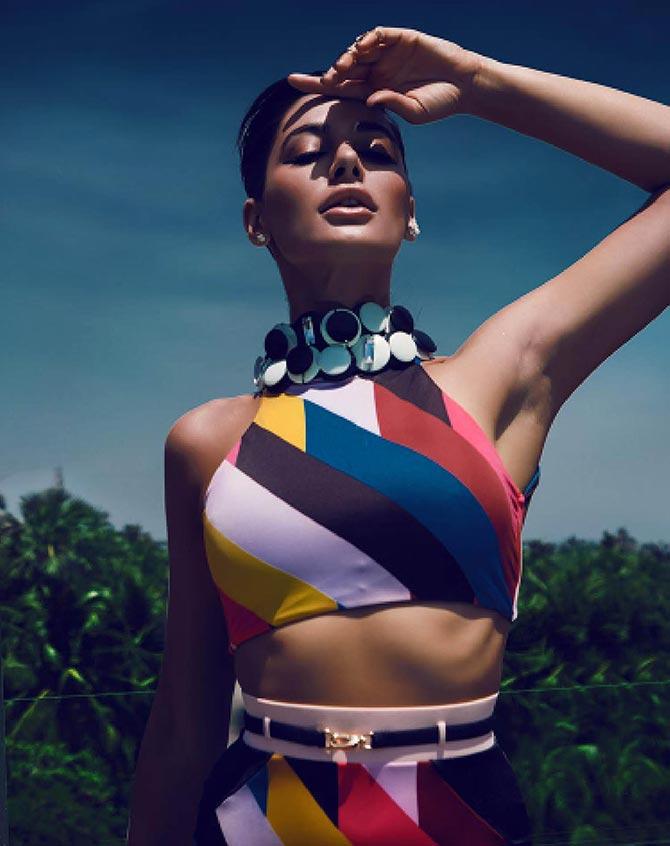 Being down in the dumps
My mum was born in the former Czechoslovakia and even though my grandparents weren't wealthy, they were aristocrats in their time.
My mum became a mechanical engineer and drafter by profession, but dreamt of seeing the world. She left the country and started living in a refugee camp.

When she later moved to NYC. she didn't know English and her professional credentials weren't accepted. So she worked as a cleaner at a restaurant.
Unfortunately, her meeting my father brought her further down. Their relationship didn't turn out well, and she was left with two children to raise.

She went to school to learn the language in the day, worked night shifts and took care of us. It was a tough transition for her, but she didn't throw us away and instilled her dreams and desires in me and my sister.
I grew up in the Projects in Queens and we were really poor.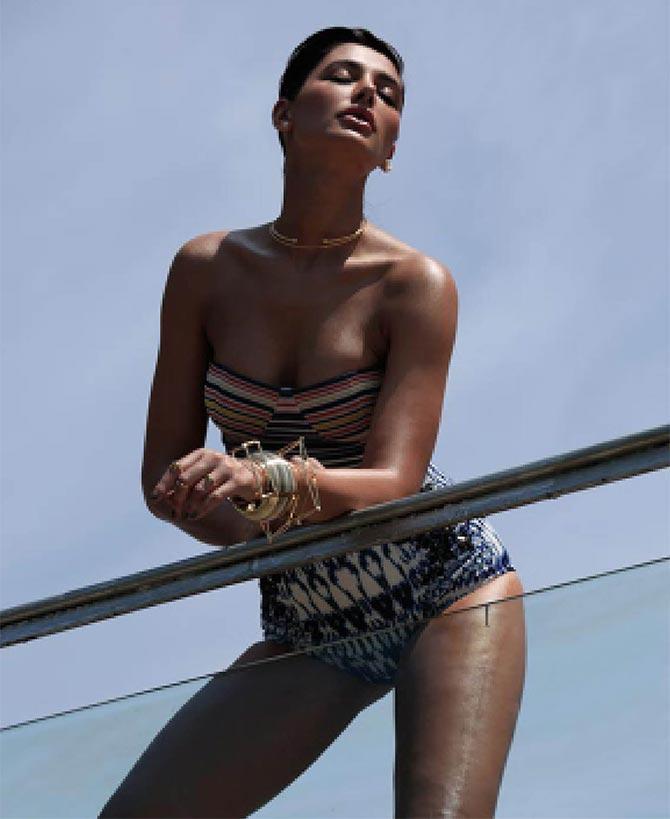 When I was 12, my mum put us in a summer camp meant for children from low-income families. It was in upstate New York where we had to live in tents, fetch water, cook our meals, and even dig our own toilet bowls.
At the end of our 14-day camp, a bear came and broke our tents and pooped all over it. So we had to travel to a new spot and sleep in sleeping bags.
I'm really grateful for those experiences because I met a lot of amazing adults.

Slowly, I started working my way out of years of penury. I used to shovel snow, clean an old lady's house, collect bottles, things that would fetch me money, and even bag groceries.
I did go to school, and funded my education. I did a BA with a major in fine arts and a minor in psychology. I wanted to become a teacher or do art therapy for the elderly. But then I realised I wanted to travel instead.

Later modelling came my way.
It was a more glamorous option because I could not only travel the world but also make money. I lived in Australia, New Zealand, Singapore, Thailand, Hong Kong, Cerrnany, the UK, Greece, Costa Rica, Cape Town and Denmark.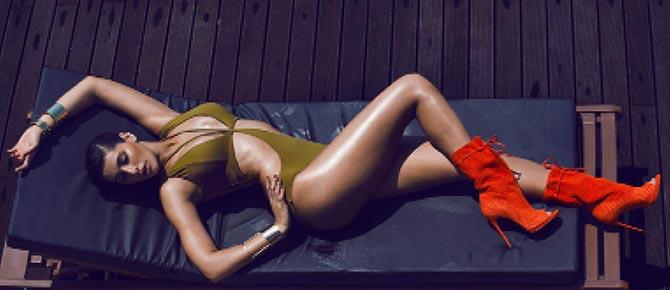 The Bollywood beast
In early 2010, I was living in Copenhagen with my boyfriend. I received an email from Imtiaz's (Ali) assistant Sunaina asking me to audition for Rockstar.

I told her that even though I was half Pakistani, I didn't speak Hindi.
In April 2010, Imtiaz came to Prague. He had great energy. and we spoke for six hours.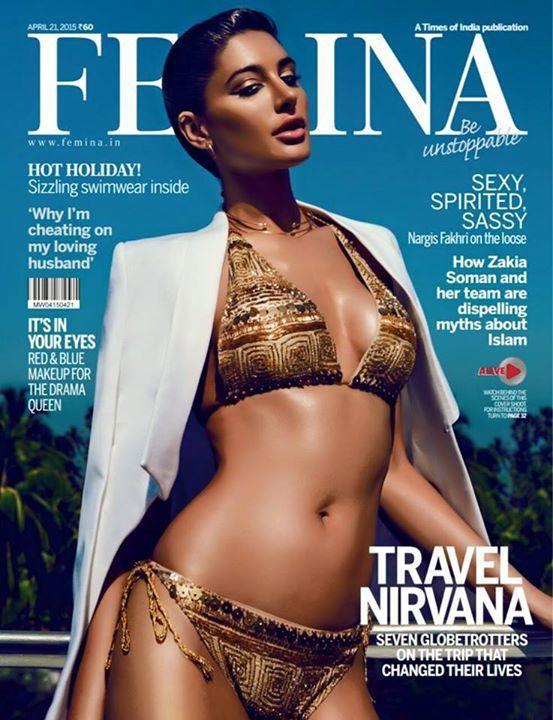 I stayed for an extra day in Prague and met him again. He said that my personality was similar to the character he had envisioned for the film.

I came to Mumbai on my own and didn't leave my hotel for two days. I was overwhelmed with the sea of people, honking cars, traffic snarls, and pesky salesmen on the streets.

My boyfriend joined me and stayed on for 10 days.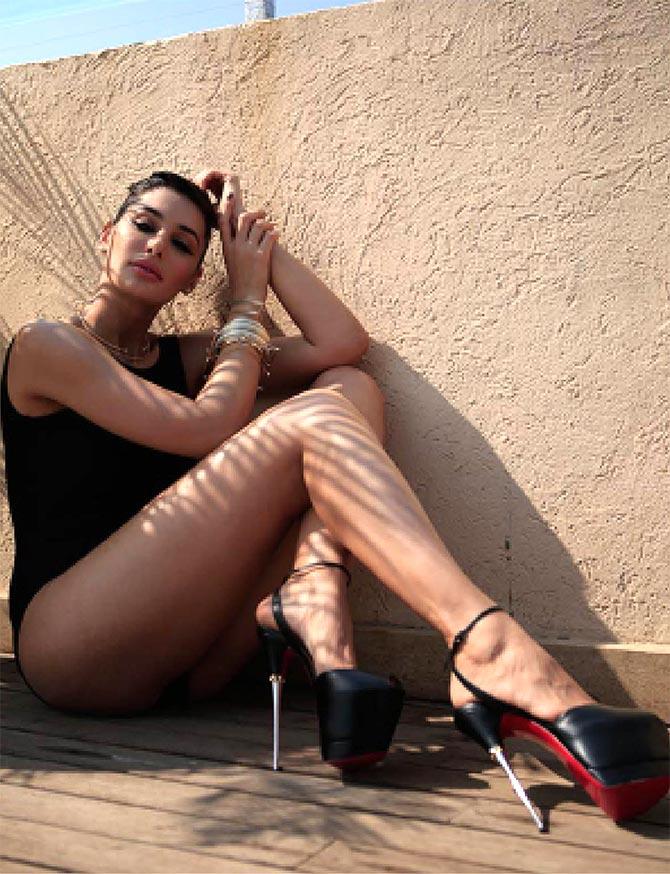 I got down to learning Hindi and took acting classes for two months. I did an audition after that (it was a monologue in Hindi) and it was good enough for Imtiaz.

I started taping in Prague in August 2010. Then the wheels started turning.

It was amazing because even though I wasn't passionate about films, I was clocking new experience. It also made me feel successful in a way because I could take care of my family.