Former Miss World Diana Hayden is the latest housemate to be evicted from Bigg Boss house. The former beauty queen, who got into the house through a wild card, expressed her displeasure about the dirty games and much more to Rajul Hegde. Excerpts:
Why did you enter Bigg Boss house?
I was continuously travelling and must have taken 25 flights in two months. I really wanted to take a break and this was a good opportunity for me. Of course I had come on the show to win the prize money (laughs)
Did you enjoy living in Bigg Boss house for eight weeks?
I enjoyed living in the house for the first six weeks, but the last two weeks were dirty. It was really sick because everyone was planning and there was a lot of manipulation, especially since everyone is so close to winning the prize money. I tried to stop all this in the beginning but the last two weeks was hell. I was getting negative vibes and everyone was behaving differently. I didn't know that people would stoop to such levels and forget their values.
What did you learn from Bigg Boss house?
Bigg Boss made me do things that I never thought I could do. Living without all materialistic things like cell phone, TV, newspaper etc. I cooked, washed utensils and 18 bed sheets in a day without even bothering about my image. I think my Hindi has improved after getting inside the house (laughs).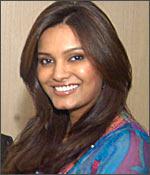 Who was the most selfish person in the house?
Monica Bedi and Rahul Mahajan are the most selfish people in the house. Rahul is not the kind of person he projects himself to be. He is the one who instigates everyone and manipulates so well in front of the camera.
Monica is also manipulative. She told lies to everyone that I hid the milk for Ashutosh Kaushik, which was not true. Personally I don't have anything against them.
I was disappointed with Zulfi Syed because I knew him before I entered the house. He was good in the beginning then slowly he started backbiting and playing games.
Everyone complained that you dominated the kitchen. Comments.
Everyone forced me to take charge of the kitchen. Initially, I told everyone that I would help but nobody wanted to cook. Zulfi cooked chicken once or twice. So I took charge of the kitchen and I used to prepare breakfast, lunch and dinner.
Any bad experience?
Yes, there was one that really shocked me. Once there was very little poha (beaten rice) left because we were eating it regularly. So I told everyone to eat bread and egg and save poha for Ashutosh because he is a vegetarian. Inspite of what I had told them, Rahul and Monica said they wanted poha, which showed their insensitivity. I was really hurt by their behaviour. Just before I came out of the house Monica apologised for her behaviour. I told her to save her apology.
Your closeness towards Ashustosh was one of the reasons given by the housemates to nominate you. Do you agree?
I have no objection that they nominated me. One of the reasons given for nominating me was that we never used to eat with the other housemates. But how could we, when we were the ones feeding them with the piping hot rotis? What really irked me was the reason they gave for nominating me. The housemates exactly know what they wanted to be captured on camera, even though they know the truth.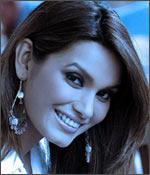 What about the speculation about you and Ashustosh being more than a friend?
Ashutosh is honest person and that is what attracted me towards him. We bonded well and now he is a very good friend. Everyone wanted to cut him off. Being a friend I stood by him even when they asked me to join them. The housemates were aware that there was nothing between Ashu and me and what ever they were doing was to entertain themselves. If I have someone in my life I will definitely not keep that person from anyone.
Will you stay in touch with housemates after the show?
Yes, I will definitely continue my friendship with Payal Rohatgi, Sambhavna Seth and Ashutosh. After coming out I have already called Alina Wadiwalla and Ketkaji (Dave).
Who is the most deserving person to win
Bigg Boss
booty?
According to me it is Ashuthosh because he is simple and honest. I am not biased because he is my friend. It's a big thing for him to win Rs one crore. In future he may not get an opportunity to win such huge money. If he wins it may change his life and help his family. My vote would definitely go for him. I request all the viewers to be extremely careful while voting for their favourite housemate, as everything is not as clear as it seems.
Who will win the Bada Dilwala contest?
I feel Ashutosh should win because he doesn't expect anything from anyone. He was the only one who would help me in the kitchen.


Are you hoping to get any film offers?
I shuffle between Los Angles and India every month. Films have nothing to do with Bigg Boss. I will do one if anything interesting comes up.