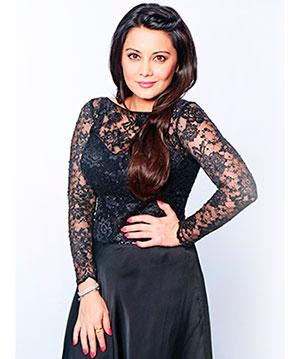 "It wasn't the right place to discuss what Arya Babbar said on camera so I let it go. However, I will speak to him about it when he comes out of the house."

Minissha Lamba clears the air and shares her Bigg Boss 8 experience with Rajul Hegde.
After a stint of six weeks in the Bigg Boss 8 house, actress Minissha Lamba became the latest inmate to be eliminated from the show.
Her eviction was preceded by dramatic twists and turns too -- along with Puneet Issar, she was put up in the Secret Society room, where they could see their co-contestants' react to their exit.

"Every time I was nominated, I expected I would get evicted because you are on a platform where you are judged for your daily actions," the actress said.
"This week I was among the top contenders for eviction. I guess I didn't do too badly. This is more of a personality-based show, you have to decide your own limits when you are inside the house," she added.
Minissha's rumoured affair with fellow inmate Arya Babbar was a talking point in the show.

"We never dated," she clarifies, "What Arya said is not true. I have been his costar in many films and we've been friends. He was under a lot of pressure when he said that so I have forgiven him."
"Also, I had no choice as I wanted to maintain a dignified stance in the house and not escalate the issue.

"It would have become ugly had I decided to talk it out on the show, it wasn't the right place for it so I let it go and moved on. However, I want to talk about it after he (Arya) comes out of the house."
How did her family react to the incident?

"My family will obviously support me when they know it's a false statement. My boyfriend knows everything about my past and there is nothing to hide for him. They trust me," she said.
The actress feels it's a tad early to speculate about this season's winner but is all praises for RJ Pritam.

"Pritam is doing very well. He is well-liked among the viewers as well as the people inside the house.

"He is a happy-go-lucky, fun person. He never holds back his opinion when a tough situation arises."
About Gautam Gulati, with whom she had a tiff, Minissha said, "He comes across as a misunderstood person.

"He is someone who has a clean heart and is always up to something entertaining. There were differences of opinion with him at some point or another. But that happens when someone lives in the same house with you."
"It was tough to live in a cramped place and everybody would lose their cool because of the pressure. But on the whole, it was not as tough as I had expected, except for the physically challenging tasks," Minissha sums up her Bigg Boss 8 experience.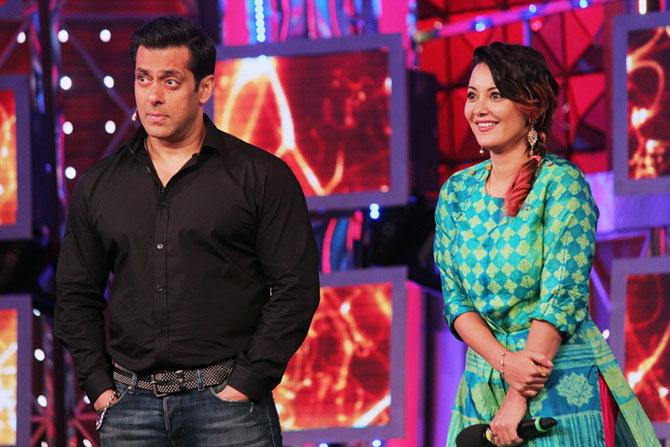 Will Bigg Boss help her get more work? She quickly replies, "I went on the show to test my patience in a given situation and show people who I really am.

The whole point of going on the show was to connect with the audiences. I also made two good friends -- Upen Patel and Diandra Soares."
So what's next for Minissha?

"I don't know. I have just come out of the house and getting used to the normal routine life. I want to chill out with my friends," Minissha signs off.