A lowdown on what's happening in the world of Hollywood, right here.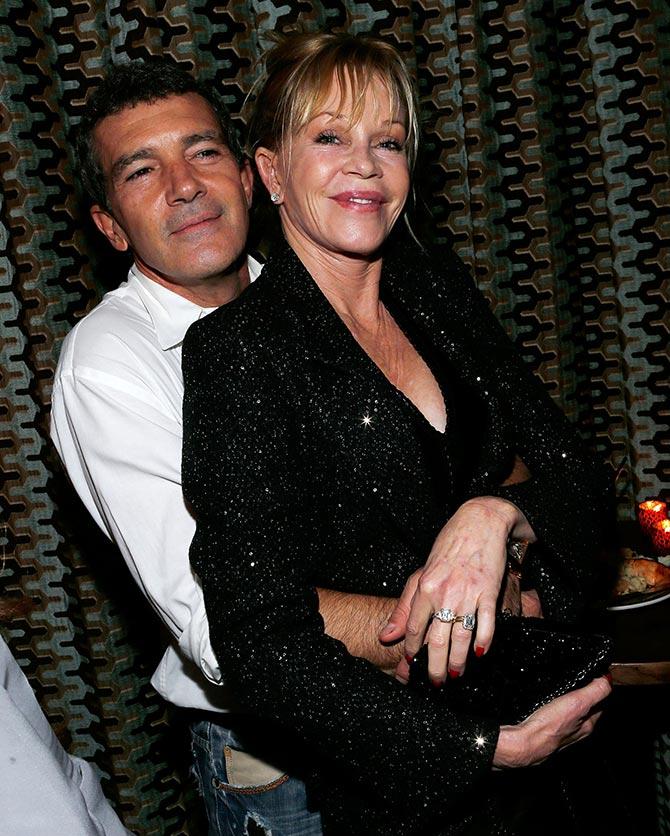 Photograph: Jemal Countess/Getty Images
It seems like the season for breaking marriages as Antonio Banderas and Melanie Griffith join the list of celebrities to call it quits.
The pair decided to end their 18-year-long marriage and has already signed documents making their divorce official as per court records, TMZ.com reported.
Griffith had asked for sole custody of their daughter, Stella, in addition to spousal support. However, with Stella turning 18 last September, the custody issue no longer exists.
The documents still need judge's stamp to make things official.
While Griffith, who has been previously married Don Johnson (twice) and Steven Bauer, will be getting divorce for the fourth time, it would be second time for Banderas, whose first wife was Ana Leza.

Fiddler on the Roof star Theodore Bikel dies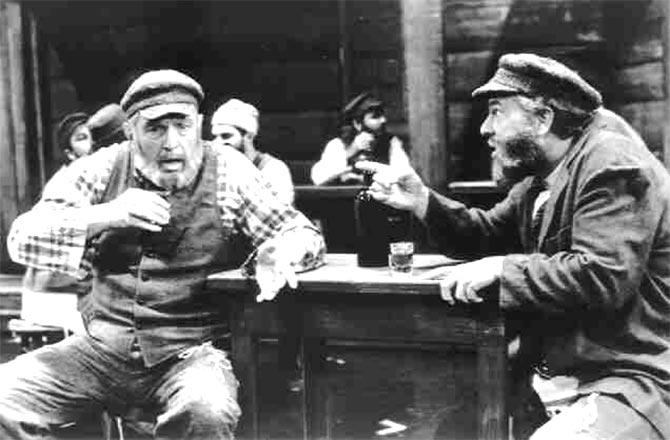 Image: Theodore Bikel (left) in Fiddler on the Roof
Oscar and Tony-nominated character actor and folk singer Theodore Bikel, who played Captain von Trapp in The Sound of Music on Broadway and starred in Fiddler On The Roof onstage, has died. He was 91.

Bikel died of natural causes on Tuesday morning at UCLA Medical Center in Los Angeles, publicist Harlan Boll announced, reported Variety.

Internationally renowned and respected as one of the most versatile actors of his generation, Bikel received an Academy Award nomination as Best Supporting Actor for The Defiant Ones (1958), where he played a Southern sheriff.

The multilingual actor played a Dutch doctor in The Little Kidnappers; a Germany submarine officer in The Enemy Below; a French general in The Pride and the Passion; Russian military men in Fraulein and The Russians Are Coming, The Russians Are Coming; and a Hungarian phonetics expert in My Fair Lady.

Other memorable feature credits include The African Queen, I Want to Live!, See You in the Morning, Crisis in the Kremlin and Shadow Conspiracy.

In The Sound of Music, which opened on Broadway in 1959 and ran until 1963, Bikel earned a Tony Award nomination for his work.

On TV, Bikel made hundreds of appearances, co-starring as Henry Kissinger in the 1989 ABC miniseries The Final Days and guesting on shows as diverse as The Twilight Zone, Gunsmoke, All in the Family, Law & Order, JAG, Colombo and Star Trek: The Next Generation.

He had recurring roles on the primetime soaps Dynasty and Falcon Crest.

Bikel did a weekly radio programme, At Home With Theodore Bikel, which was nationally syndicated. He is the author of Folksongs and Footnotes, and his autobiography Theo was published in 1994.

Late into his life, Bikel wrote and starred in numerous performances of the play and musical Sholom Aleichem: Laughter Through Tears, which had its world premiere in Washington in 2008.

More recent film credits include Dark Tower (1989), Second Chances (1998) and Crime and Punishment (2002).


50 Cent claims display of 'wealth' is all 'fake'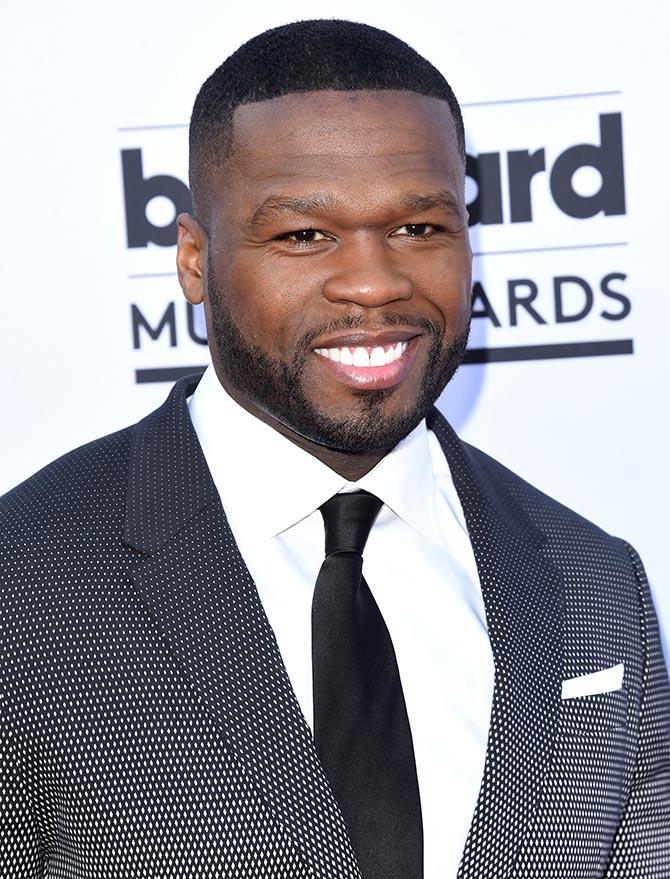 Photograph:
Jason Merritt/Getty Images
Curtis Jackson aka 50 Cent recently confessed in Manhattan Supreme court that his flashy lifestyle is all fake.
The 40-year-old rapper admitted that everything from the Lamborghinis, Bentleys and Rolls Royces were rented, and the rings, the chains were borrowed from the jeweller, the New York Post reported.
He added that in reality, he owned just three gold chains, which his jeweller refashions into a new piece every now and then.
Previously, the civil court jury had ordered the You Know star to pay $5 million in damages to rival rapper Rick Ross' baby's mother, Lastonia Leviston, for posting her private sex tape onto his website.
Now, Jackson is claiming that he's worth no more than $4.4 million, saying that he made only 10 cents for each of the 38 million albums sold, a total of $3.8 million.
Unfortunately, his shrinking finances have affected his image, said the rapper.
However, Forbes pegs his net worth at closer to $155 million.