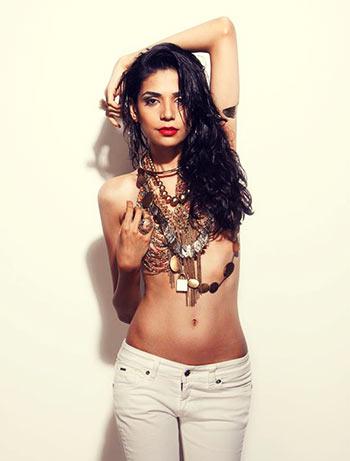 Hooked to the Star Plus show Tere Sheher Mein? You might want to check this out!
The TV serial Tere Sheher Mein is the story of Sneha Mathur, played by Gautami Kapoor, and her three daughters who land up in Varanasi after a life-altering experience.
Following its March 2 premiere on Star Plus, the show's three young girls have been garnering a lot of fans.

Here, we meet the the three girls who play Kapoor's daughters on the show:


Anjum Fakhi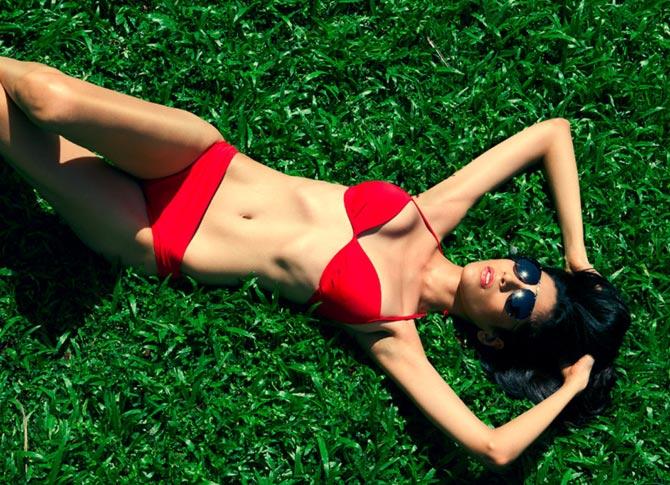 Model-actress Anjum Fakhi has walked the ramp for many designers. She plays the perfectionist eldest daughter, Rachita in the serial.
"I did a workshop for three months to understand and get into the skin of the character.
"I had actually auditioned for the role of Amaya (the second daughter) but I was rejected because of my height."
The producer, Rajan Shahi, then asked her to audition for the part of Rachita.
Anjum says she is more like Amaya in real life and not at all like Rachita, the character she plays.
"But it was a challenge and I am glad I did it."
She comes from a conservative Muslim family, and says she is "half Arab."
"I was brought up in the Gulf, so I didn't have the liberty to go out and explore.
"Girls there are expected to wear the hijab and cover themselves from head to toe.
"My childhood was spent watching Indian and Pakistani TV dramas."
She followed her passion of making a career in modelling.
"When I told my parents I wanted to be a model, they told me to go ahead, but I would have to leave their home."
Anjum says people in the Middle East are crazy about Indian TV serials and respect TV actors.
Does that mean she will get a great reception when she visits her family now?
"Well, may be," she smiles. "I haven't gone there for a while after I started shooting for the show. But I will go some day."
She had small roles in Aahat, Mahi Way, MTV Chat House and Epic TV's Time Machine.
She has been living in Mumbai for five years. "I couldn't expect any financial or emotional support from my parents. I had some money saved through babysitting and tuitions in Saudi."
Initially, she stayed as a paying guest with six other girls, and walked from Bandra to the suburb of Andheri for auditions and lived on Maggi noodles.
"After I got my assignments I moved to a PG with three and then two girls. Now I live alone. It took five years for that to happen.
"My parents are also proud of me and we are on talking terms since the last three years," she says happily.
Hiba Nawab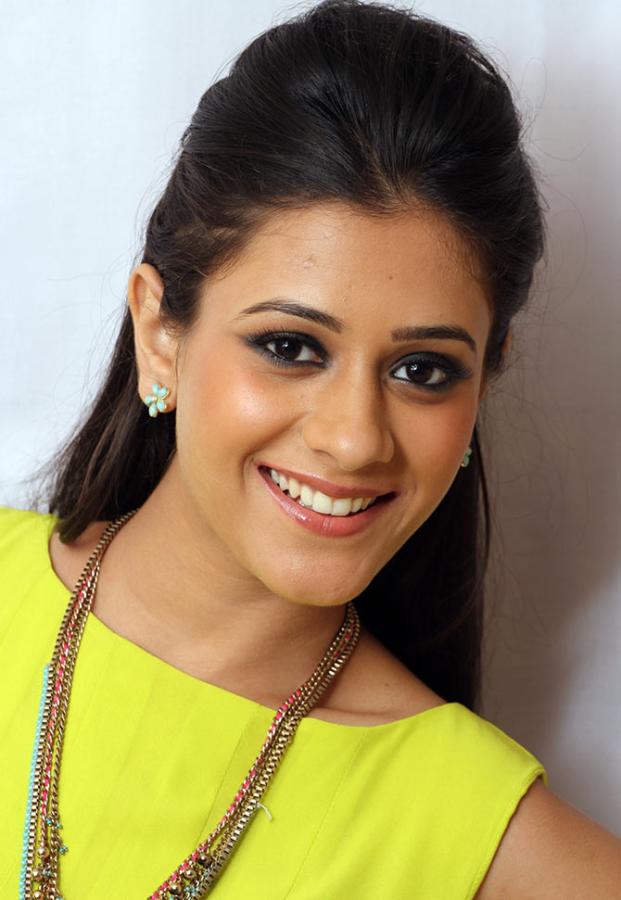 Hiba Nawab plays the second daughter, Amaya Mahtur. She auditioned for the part from her home town of Bareilly and was later called for a look test to Mumbai.
Hiba has done Crazy Stupid Ishq for Channel V. She acted as a child in Saat Phere and Lo Ho Gayi Pooja Is Ghar Ki.
She says, "My father, who is a dermatologist, wanted to become an actor. My parents always encouraged me to become one. Now I'm living my father's dream."
The move from Bareilly with its sprawling homes to Mumbai's matchbox sized flats was tough, says Hiba, "but now I have got used to it and love this place."
She was nervous about acting with Gautami Kapoor, who plays her mother, "but she's like a friend to us. She's very chilled out and corrects us if we are doing a scene wrong.
"I don't feel that we are shooting because we three girls are like real sisters off screen too."
Hiba admits to being self obsessed.
"As a kid I used to cry in front of the mirror. On the sets people ask me why I look at the mirror and talk. I really don't know why, but I love it.
"I loved applying my mother's make-up since childhood. My mother, who runs a salon, calls me the selfie queen," she says with a laugh.
"My mobile screen or camera works as a mirror when there is no access to a mirror. I am so self- obsessed that I keep taking selfies. God bless the person who invented it!"
The atmosphere on the sets is cordial and there is much positive energy, she adds.
"We call Anjum Bachchan saab because she is very tall (5'11)."
Isha Mishra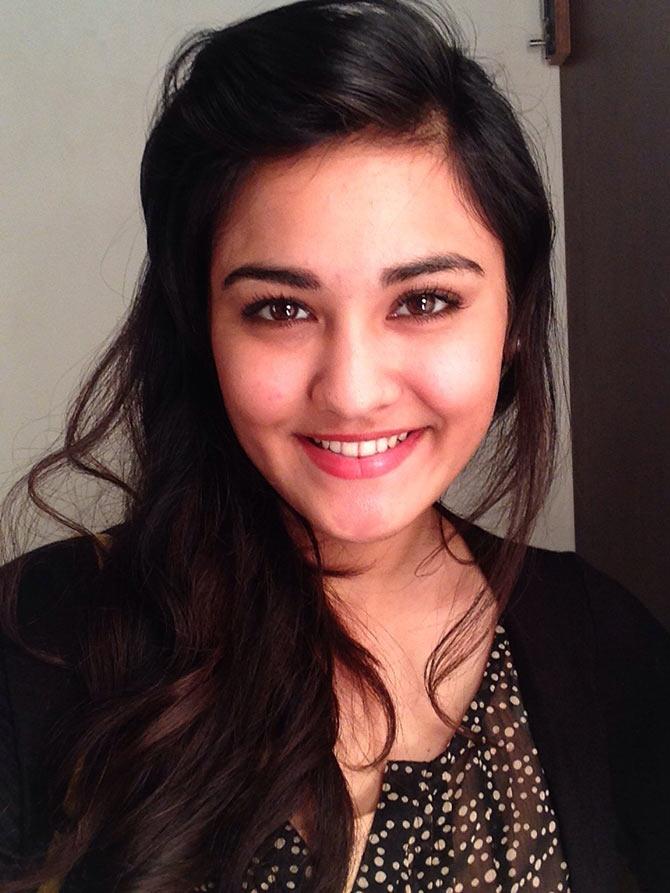 This is 16-year-old Isha Mishra's first serial. She plays Jasmine, the youngest of the three sisters.
Her aunt, actress Amita Udgata, accompanied the teenaged actress to her auditions.
"I was the first one to come on board for this show. I auditioned for it two years ago," she says.
Isha's parents live in Lucknow but she has been living with her aunt for many years in Mumbai.
"I have got great feedback for the show on social media. But people don't recognise me when I go out because I look different in the show, with a fringe and spectacles."
Isha has given her 10th standard exams and is planning to do a graduate correspondence course in Arts.
"My character is very studious and a tomboy, unlike me. She only shops for books and knows about everything.
"It's interesting to play a character which you are not. I don't read much in real life, but to build up the character I started reading lots of book."
She has a great equation with her screen sisters, she says.
"We have loads of fun."
Isha is very clear about her career plans.
"I am not a trained actor but acting comes naturally to me.
"I will grab any role that has potential. Given a chance I would like to work on the big screen too," she reveals.