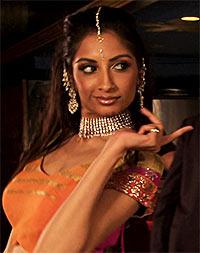 His success as producer of two Kannada films – Joke Falls and Rambo – has impelled Atlanta Nagendra, a techie settled in the US, to direct his first film, Mumbhai Connection, made in Hindi.
The movie has been shot entirely in the city of Atlanta in the United States. It has new artistes drawn from Hollywood. It releases in at least 25 screens all over India on August 22.
Nagendra had co-scripted the Kannada film Rambo, a surprise hit two years ago.
He has written and directed Mumbhai Connection. The film was screened at eight film festivals, including two in India, and has won three awards, one in California and two in Atlanta, in the best feature film category.
The film is about an Indian who joins an IT company in the US as a salesman but comes to know that it is run by the Mumbai mafia. He has to sell IT services to the mafia in the US and his life is in danger as the US mafia is not buying services from him.
"I wanted to steer clear of the stereotype of the great Indian dream of living and settling in the US. I also wanted to change the perception about an Indian film-maker doing a film in the US that would highlight the cultural clash of Indians living abroad.
"There are movies made with IT as a backdrop and about the mafia. But no one connected the two. That's how Mumbhai Connection was born," says Nagendra, whose work in the IT sector took him to the US more than a decade ago.
The IT community in the US and India will relate to the film, he says.
Mumbhai Connection stars local actors who have done small roles in Hollywood movies.
"Elli Jones is a wrestler by profession. He has acted in the film along with Dick Mays and Bill Farmer. They have acted in small budget films in Hollywood and have been part of the small screen.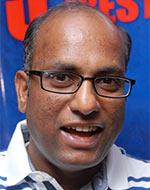 "Shooting in the US is quite expensive and getting known faces from India is a big hurdle because of visa issues. I picked up talent from acting classes in Atlanta while I myself took courses in film-making."
The film has been in the making for about a year. It was shot during weekends to allow Nagendra to do his IT job during the week.
Praveen Duth Stephen has scored the music. The movie has only one song, which is also an item number. It comes at the turning point of the film, according to Nagendra. Popular singer Sunidhi Chauhan has sung the song.
Mumbhai Connection will release in the US a week later, on August 29.
The film is produced by Abbas Moloo, Nawal Parwal, Sathya Narayanan and Rafiq Batcha. The cinematographer is the American, Zachcowan.