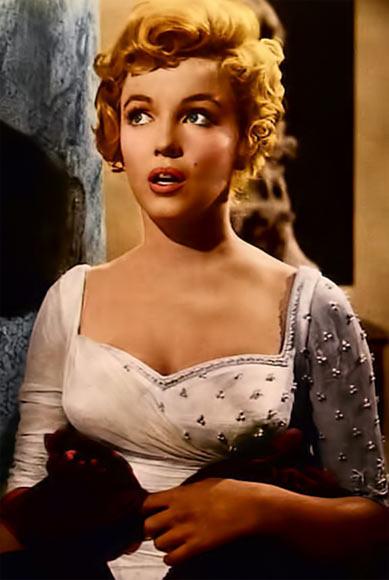 Marilyn Monroe's 3,700 unpublished images and a treasure trove of photos of movie icons Steve Mcqueen, Paul Newman and Elizabeth Taylor will go under the hammer in Los Angeles next month.

Named as 'the most important archive of iconic 20th century glamour and fashion photography', the collection of the famous fashion photographer Milton H. Greene will be sold with copyright on 27th July, Contactmusic reported.

Greene's work appeared in national publications including Glamour, Harper's Bazaar, Town and Country and Vogue in the 1950s and 60s.

He also won many international
honors and awards from institutions and organizations such as the American Institute of Graphic Arts and the Art Director's Club of New York, for his incredible work.
Greene became one of Monroe's favourites in the early 1950s when he was commissioned to photograph her for Look Magazine. It is said that the actress sent him two- dozen roses after the shoot and called his snaps 'the most beautiful pictures' she had ever seen.
Monroe and Greene became close friends and ultimately formed their own film production company, Marilyn Monroe Productions that produced movies like 'Bus Stop' and The Prince and the Showgirl.
Marilyn Monroe in The Prince and the Showgirl