Mandira Bedi seems to love her trips to Maldives.
After a vacation in the beautiful island country with her family last November, the actress is back, solo this time.
In fact, she has visited the place quite a few times and never tires of it.
Here's looking at her travel diaries.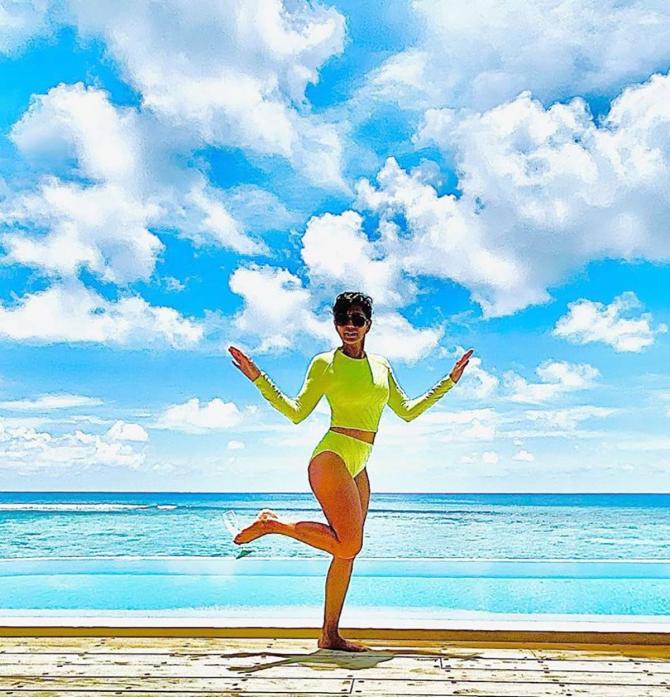 'A glass of champagne and a spray of clouds always make for a pretty picture!'
Mandira bumps into Mouni Roy, who was celebrating her birthday there, and writes, '#happybirthday Mon!! I have SO SO so much love for you. When we met when we did, I never could imagine where you and I would be.. but here we are a little bit later.. and it's A Pyaar Ka Bhandaar!!!! Thank for being in my life and Haq-se now I'm in yours. You are stuck with my for life There's someone I know who once taught me how to say it right!!! Wuvvvvvvvvvv you!'
'The Almighty painted a spectacular canvas this evening when we went looking for dolphins,' Mandira tells us.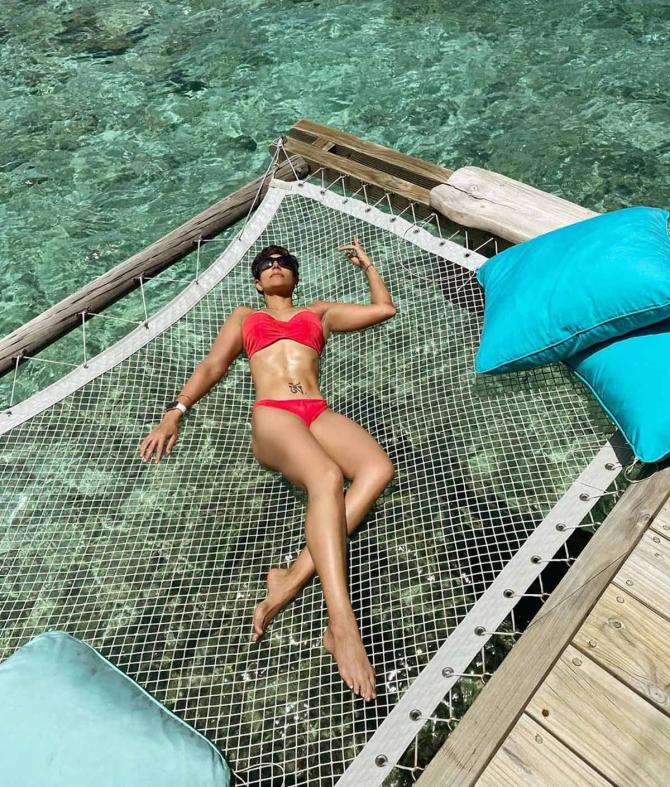 Mandira is 'suspended over the ocean'.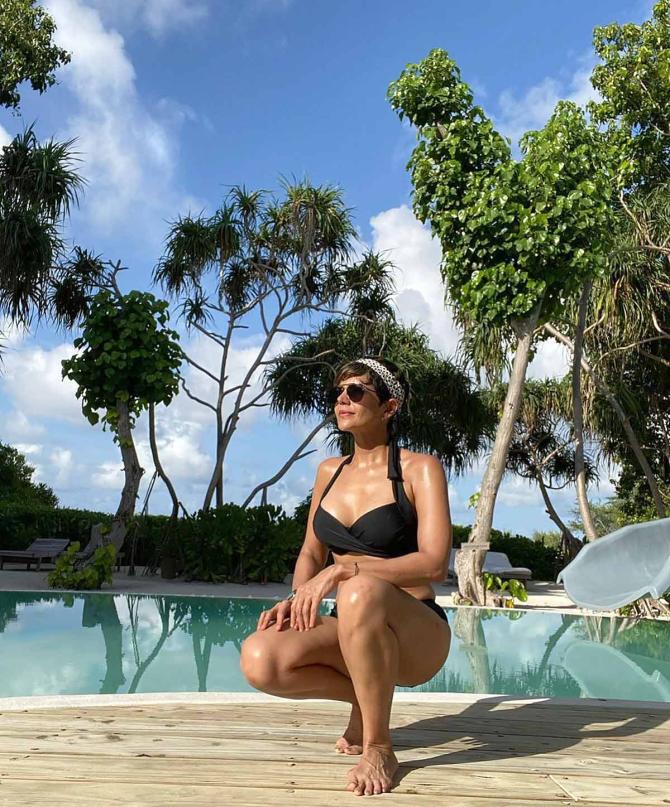 Mandira basks in the sun.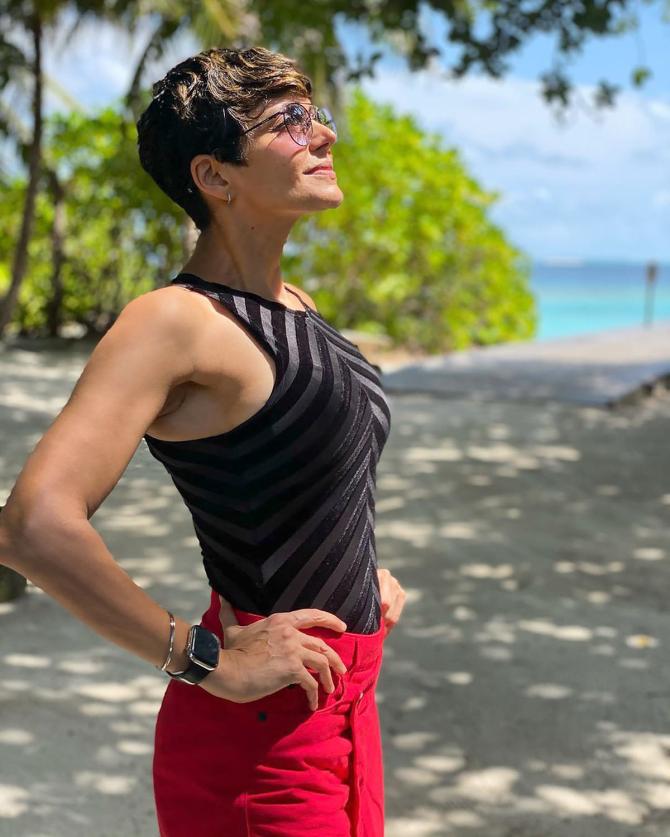 Admiring nature.
I'm in Paradise again. I travelled 15 hours to get here !! but oh my.. how it was worth it. Feeling utter gratitude and thanks to be able experience this stunning property : @discoversoneva is another experience altogether of #maldives !' she writes, as she heads to her destination.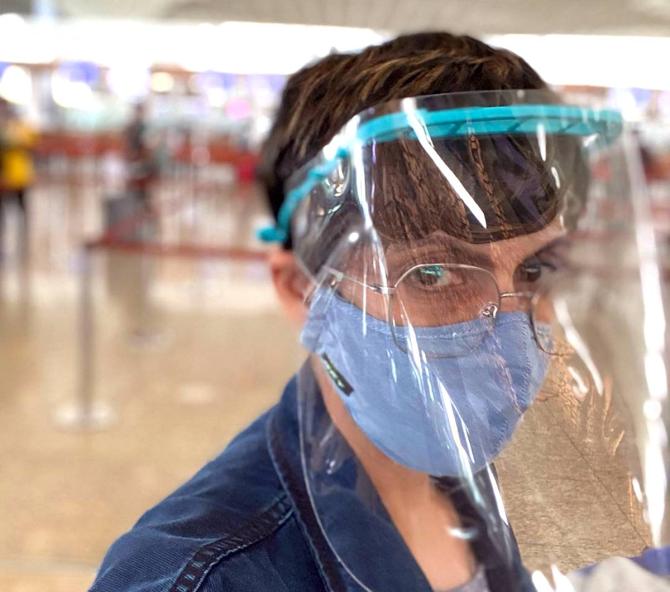 Mandira gets clicked as she takes her flight to the Maldives.
Photographs and videos: Kind courtesy Mandira Bedi/Instagram