The top posts on social media from your favourite Bollywood celebrities: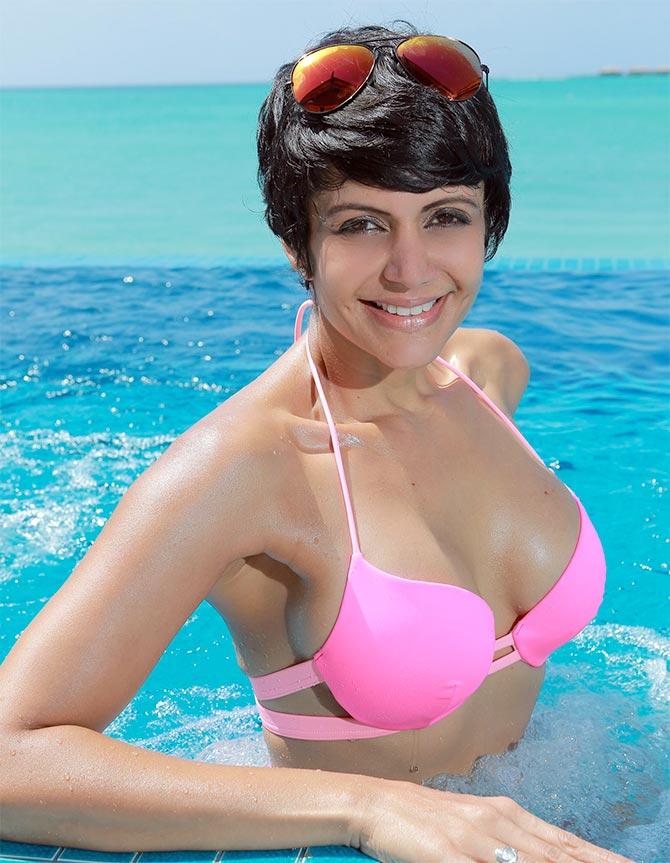 Mandira Bedi, who recently returned from Maldives, turned to Twitter to share pictures from her fun vacation.
'What a lovely holiday it's been!! Thank you @hideaway_beach #Maldives #bluesea #paradise #purebliss #Blessed,' Mandira tweeted.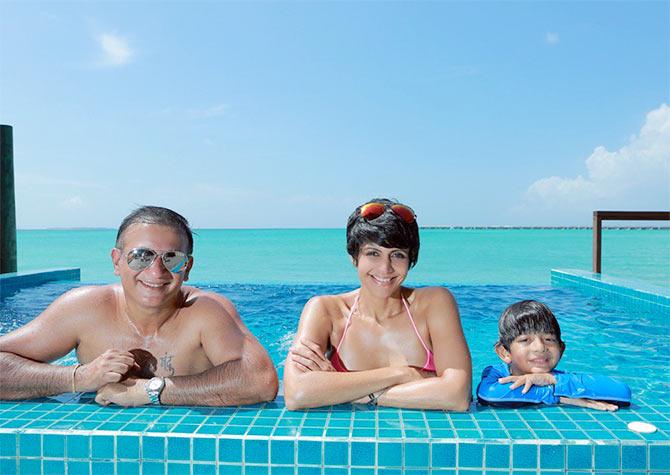 The 44-yeaar-old actress shared a family picture and captioned it, '#FamilyPhoto before we go! #Maldives #Paradise.'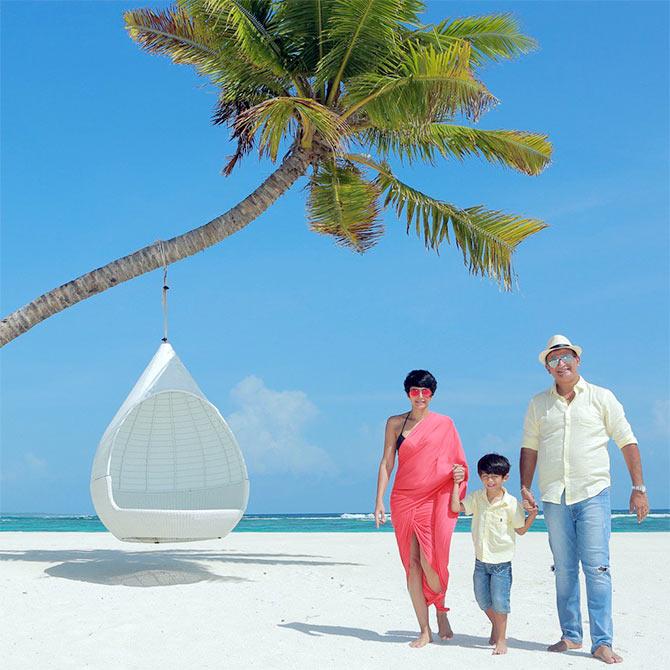 'A #picturepostcard wherever you are @hideaway_beach #Maldives #Paradise,' she added.
***
Deepika looks hot with Vin Diesel in the new still from xXx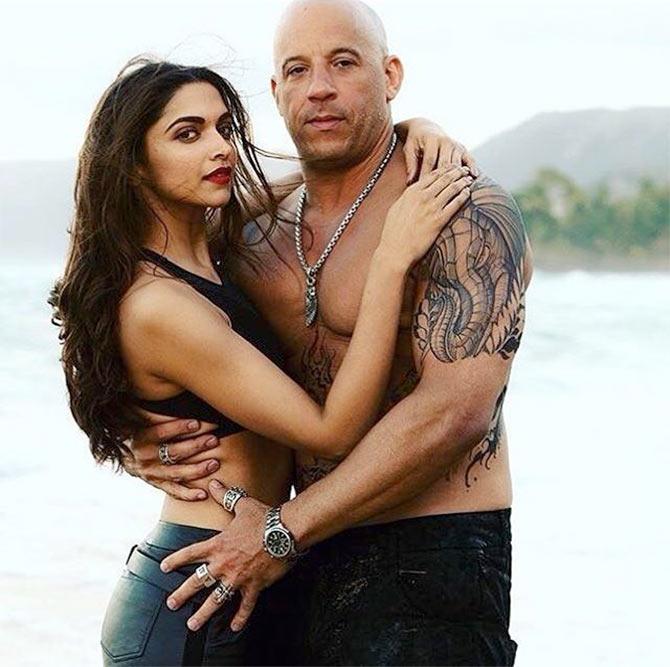 A new still from Vin Diesel and Deepika Padukone starrer xXx: The Return of Xander Cage has been released online.
Deepika's PR team shared it on Instagram and wrote: 'Yet another gorgeous still of @deepikapadukone and @vindiesel from #TheReturnOfXanderCage! We can't wait to watch them on the big screen in #xXx, what about you? - Team DP.'
Directed by DJ Caruso, the film also stars Donnie Yen, Samuel L. Jackson, Nina Dobrev, Ruby Rose, Toni Collette, Kris Wu, Rory McCann, Nicky Jam, Al Sapienza and Michael Bisping.
xXx will release on January 20, 2017.
***
Sonam Kapoor: Nutan is my favourite actress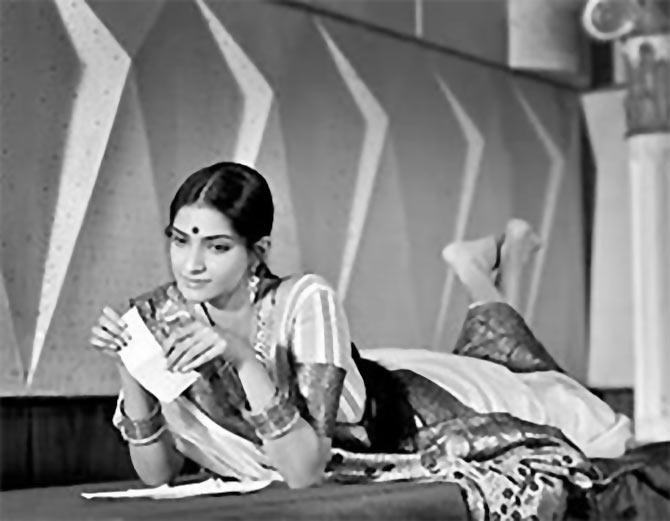 On the birth anniversary of Nutan Samarth Bahl, Sonam Kapoor took to Instagram to share a picture from an old photoshoot and paid tribute to the yesteryear actress.
'This was an ode to #nutan my favourite actress from the golden era of Indian cinema besides #Waheedaji .. It's her birth anniversary today and I just want to say I'm grateful for the legacy she left behind through her brilliant work, Bandhini, Saraswati Chandra, Milan, Sujata, meri Jung to name a few. You were the flag bearer for strong female roles... #flashback #nutan #hero #heroine,' Sonam wrote.
Nutan appeared in more than 70 Hindi films in a career spanning over four decades.
***
Priyanka Chopra leaves India for a day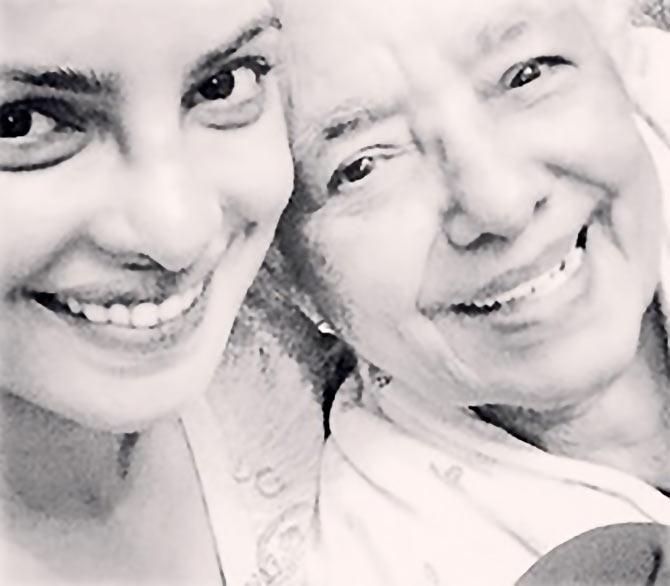 Priyanka Chopra, who recently arrived in India, is headed to Los Angeles for a work commitment.
'La bound for 12 hours.. Welcome to my life,' she tweeted.
Meanwhile, she took to Instagram to pay tribute to her grandmother. 'I will always remember you with that big smile on your face and the shine in your eyes.. Rest in Peace Nani . We love you,' the Quantico star captioned the picture.
***
Vidya Balan enjoys a rickshaw ride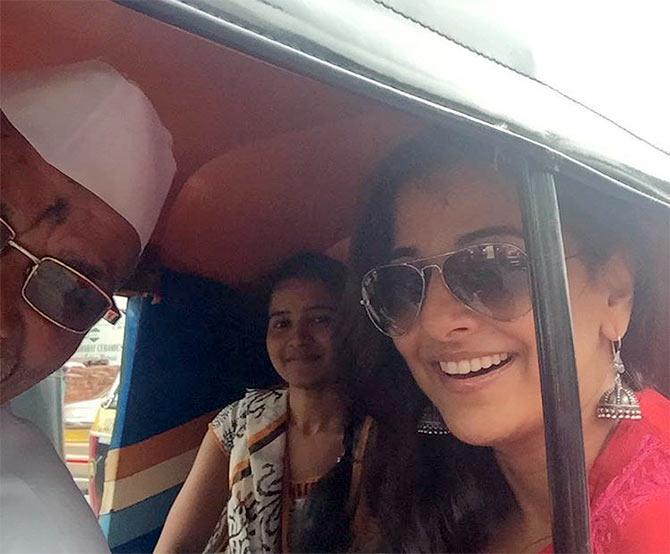 Vidya Balan, who is busy promoting Ribhu Dasgupta's TE3N, recently travelled in a rickshaw.
'Travelling in a rickshaw after years..yoohoo!! Guess why?? !! Because its a TE3N wheeler..Hahaha!!' Vidya wrote.
The thriller film, which also features Nawazuddin Siddiqui and Amitabh Bachchan, releases on June 10.
***
Sanjay Dutt's long walk to freedom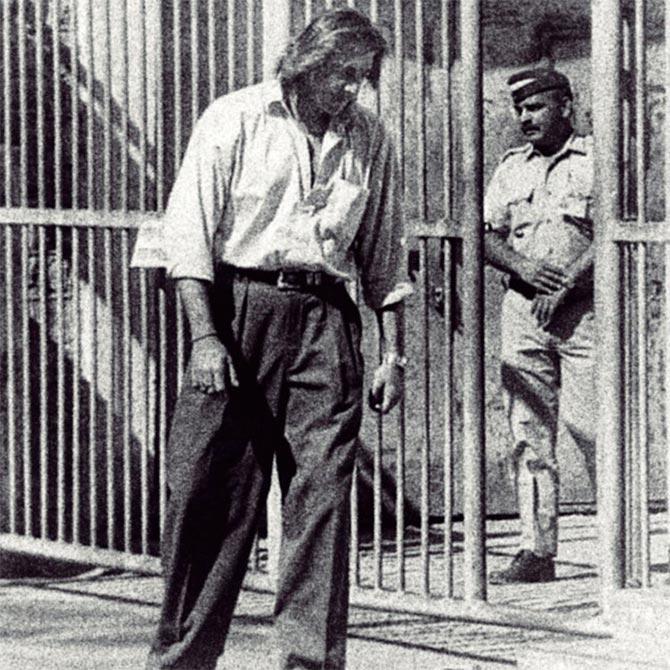 Sanjay Dutt, who was recently released from Yerwada jail, took to Instagram to acknowledge wife Manyata and his well-wishers.
'Long walk to freedom even for me, 23 yrs of a CAs, 5 yrs of jail, came out a winner because of my wife, kids, family, and most of all my fans, just a reminder to my wife, Mandela had a long road to freedom, even I did,' Dutt wrote.
***
Parineeti goes to London!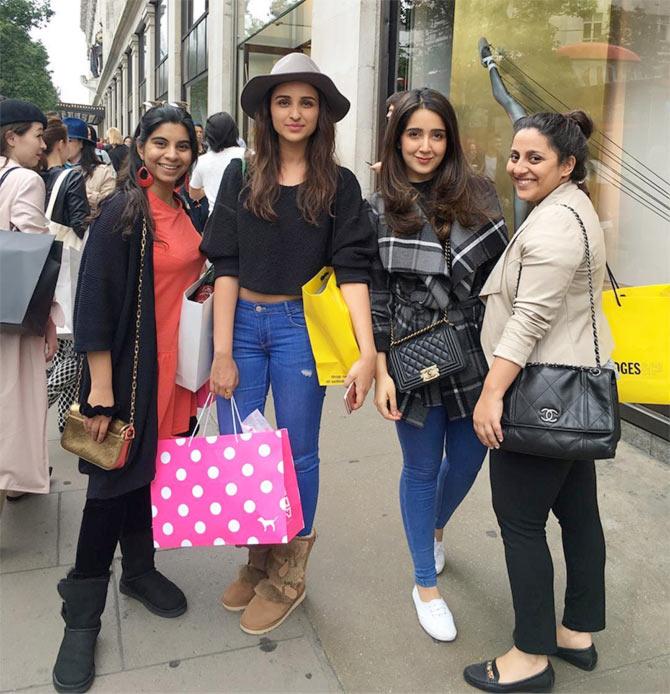 After wrapping up the shoot for Meri Pyari Bindu in Kolkata, Parineeti Chopra is now enjoying her time off with friends in London.
She shared a picture and wrote: 'London with these girls. The shopping bags say the rest!! HAPPINESSSSSS @sanjanabatra @mantagoyal @anchalkhosla.'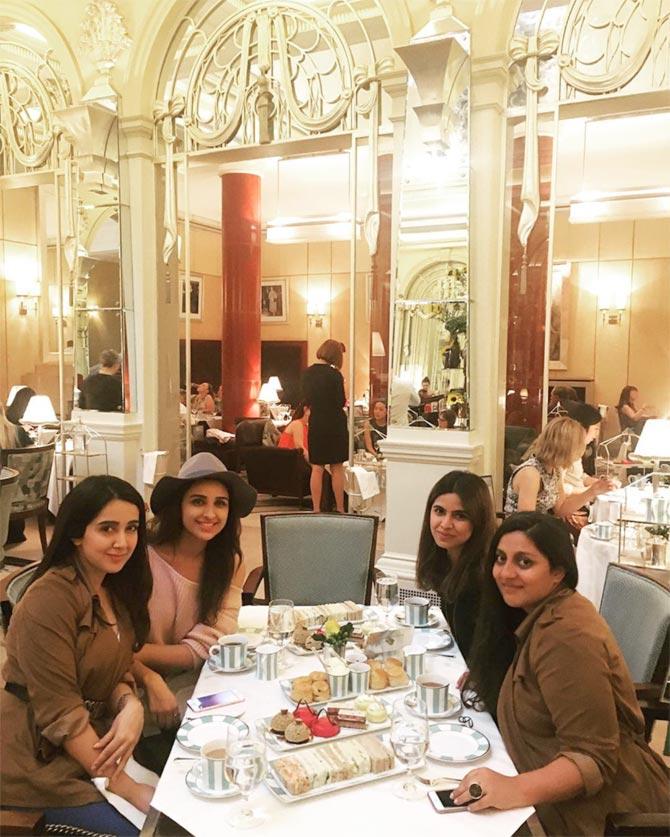 'Pretending to be proper. Failing, of course. #BritishWannabes #Claridges @sanjanabatra @anchalkhosla @mallikasadh,' she wrote with another photo.
***
Randeep, Kajal shoot for The Kapil Sharma Show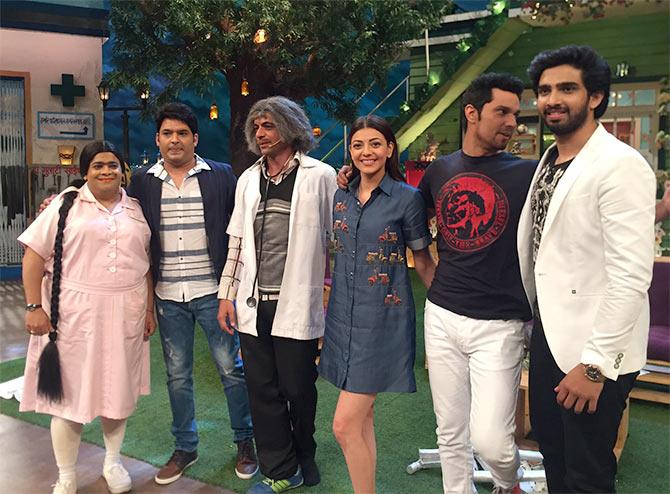 After gracing the reality show So You Think You Can Dance, Kajal Aggarwal and Randeep Hooda visited the sets of The Kapil Sharma Show to promote their upcoming film Do Lafzon Ki Kahani.
Kajal tweeted: '#aboutlastnight #hilarious @KapilSharmaK9 @AmaalMallik @RandeepHooda #thekapilsharmashow #DoLafzonKiKahani.'
Directed by Deepak Tijori, the film releases on June 10.
***
Kajol catches up with Asha Bhosle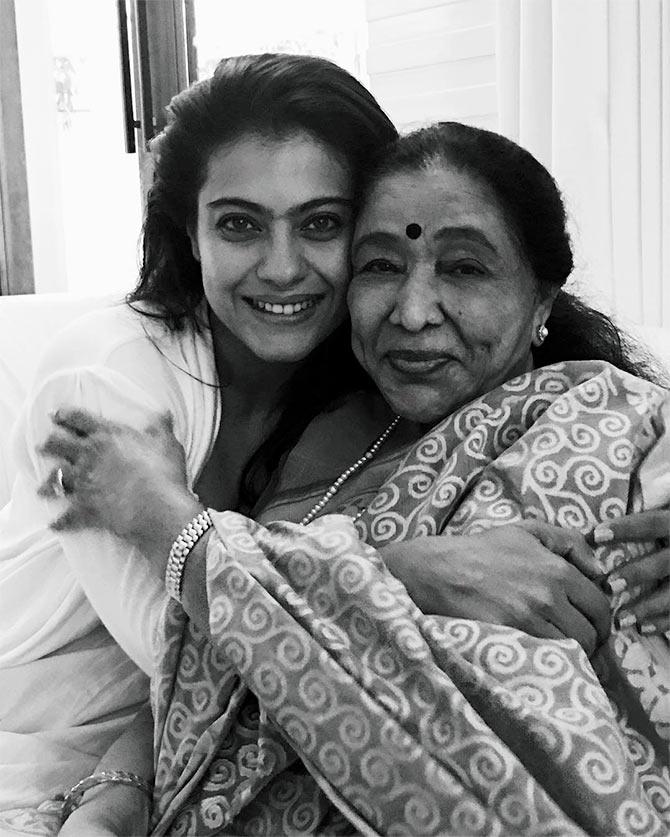 Veteran singer Asha Bhosle recently visited Kajol at her residence in Mumbai. Kajol shared a picture of them together and wrote: 'when the queen visits, love you Ashathai.'
Asha has lent her voice for Kajol in films like Baazigar, Dilwale Dulhania Le Jayenge and Pyar To Hona Hi Tha among others.
***
Bollywood singer Benny Dayal gets married!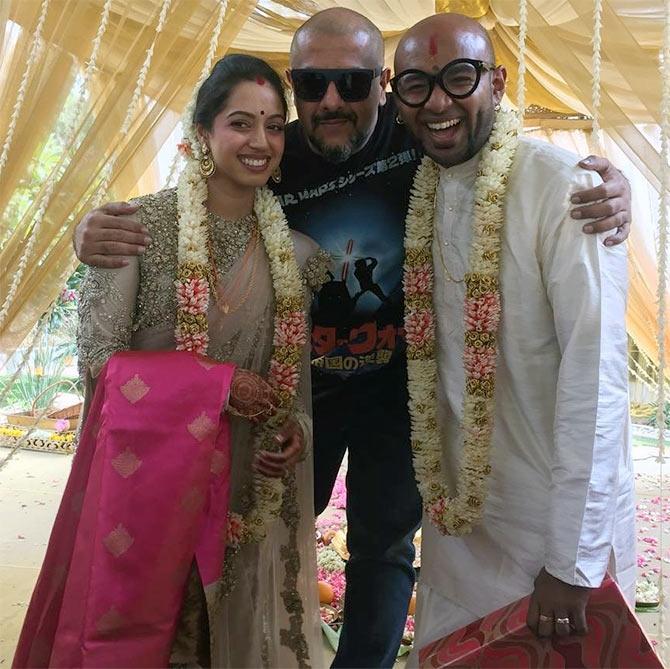 Playback singer Benny Dayal has tied the knot with model-actress girlfriend Catherine Thangam.
Music composer Vishal Dadlani congratulated the couple and tweeted: 'You guys are beautiful, @Benny_Dayal and @catherinethangam ! Much love and joy, always!'
***
How Mallika Sherawat stays fit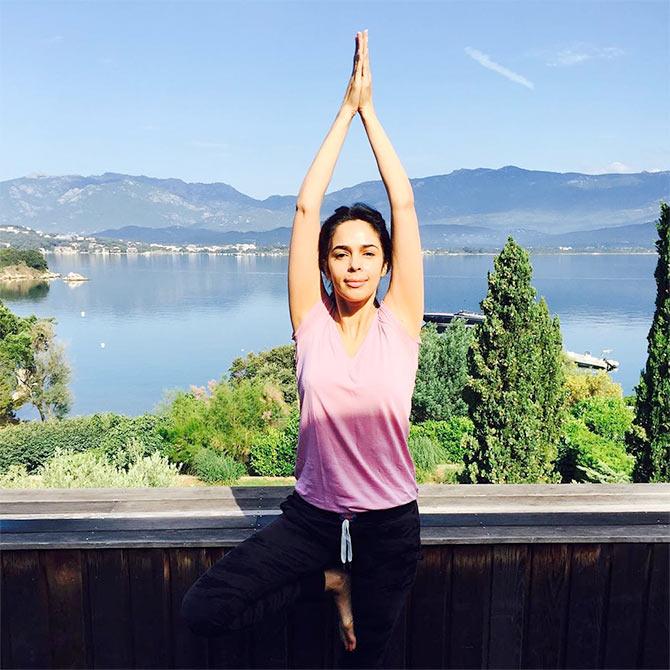 It doesn't matter where she is; Mallika Sherawat does yoga every day.
'Yoga everyday, even in Corsica:)! #treepose,' the 39-year-old actress wrote on Instagram.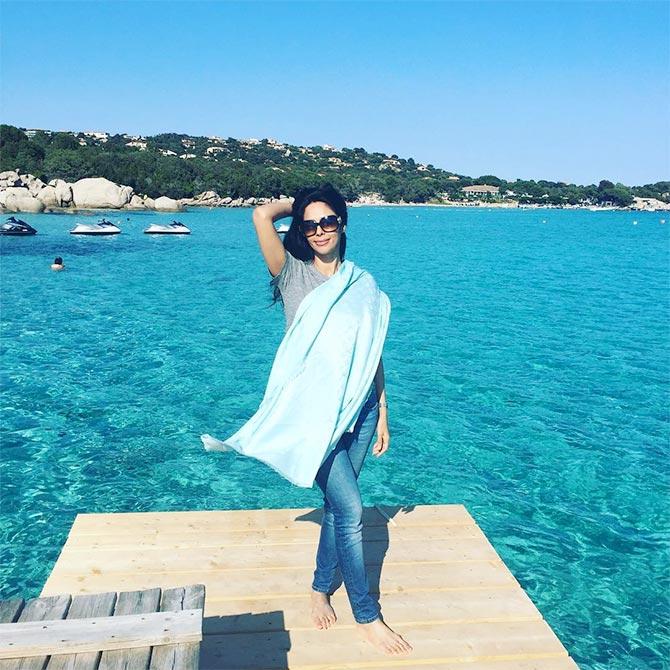 She shared another picture of herself and added: 'Life is short,live it:) #Corsica #mallikaexplores #nature.'