Aishwarya Rai and Abhishek Bachchan have been married 12 years.
And to mark that lovely anniversary -- April 20, 2019 -- the couple and their daughter Aaradhya took off to the Niyama island in the Maldives.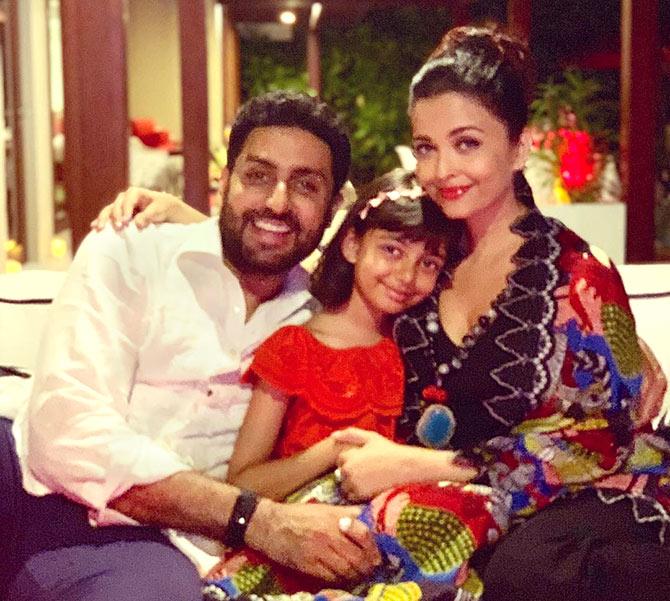 Aishwarya posted this cool family portrait.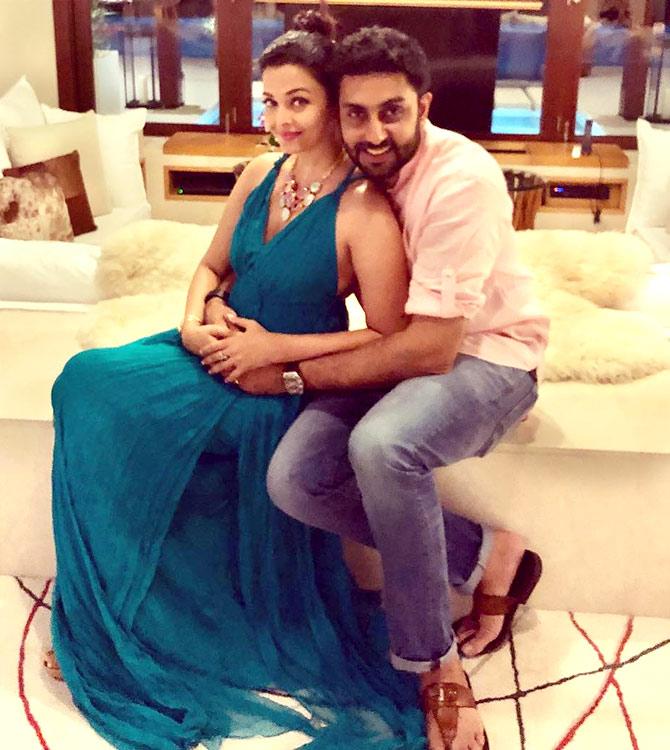 Aaradhya clicks picture of her mom and dad to which Ash writes, 'Our Togetherness captured by The Divine Light of Our Lives :) LOVE YOU AARADHYA'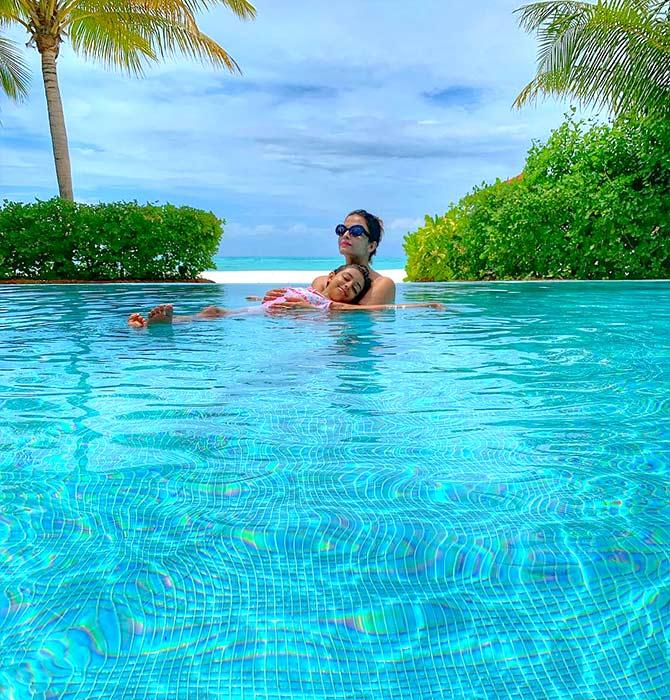 'Happiness, My girls', Abhishek says.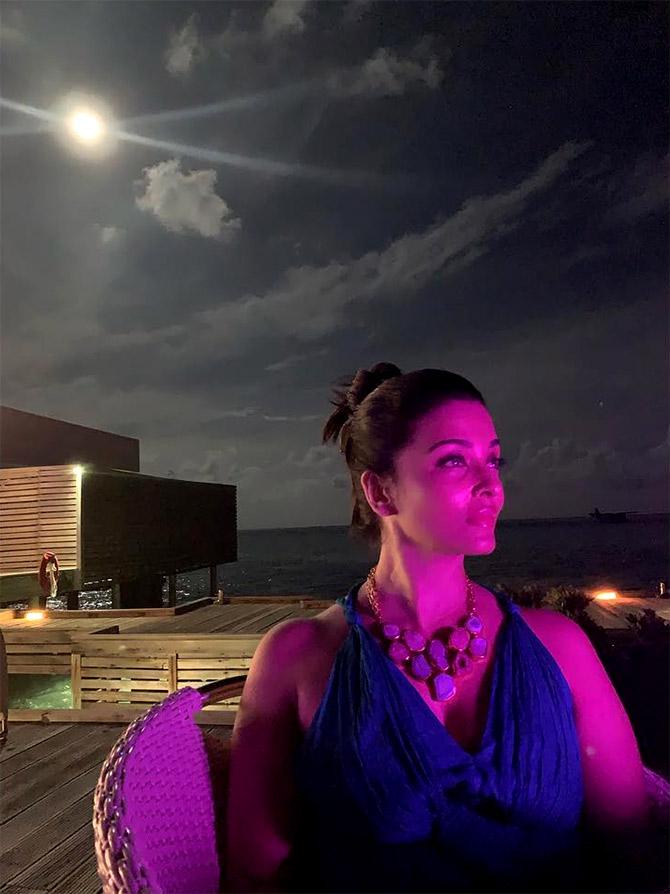 'Honey and the moon'. Why aren't we surprised, Abhishek, considering your poetic genes?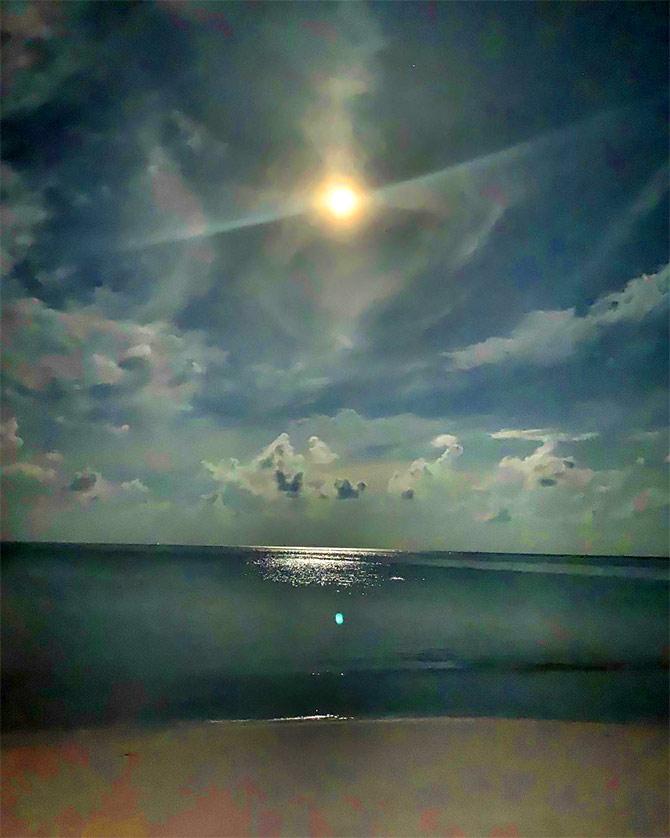 'Shine so bright that you light up the night! Believe it or not, took this photo around 9 pm on a full moon night in the Maldives', Abhishek writes.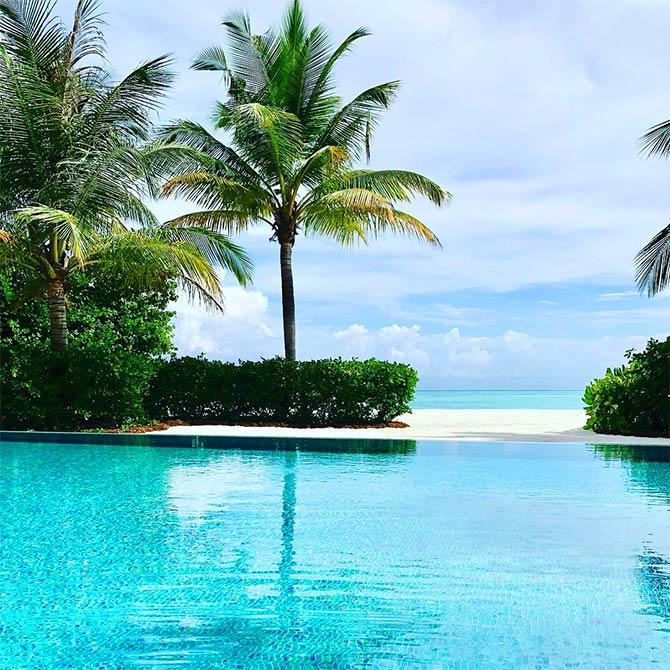 The the pool and the beach.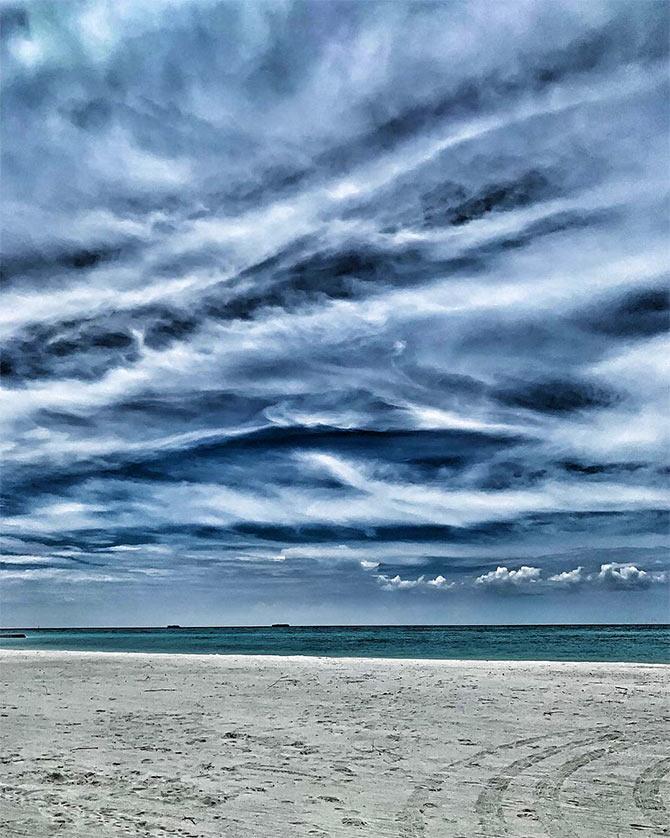 The private beach.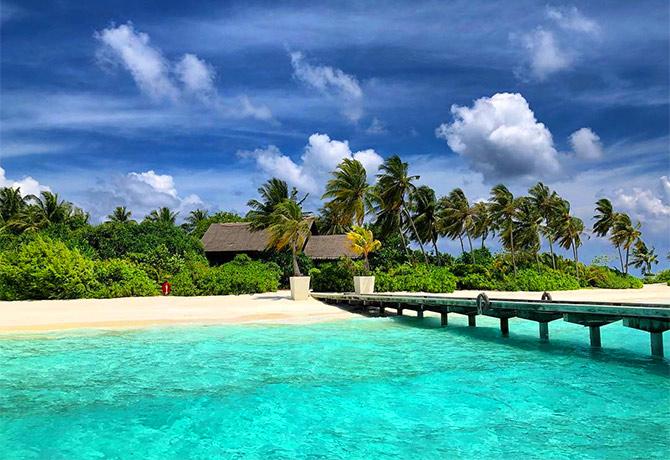 Ever the gentleman, Abhishek thanked the staff at '@niyamamaldives for making us so comfortable and taking such good care of us during our short holiday'.
Photographs Kind courtesy Aishwarya Rai Bachchan/Instagram, Abhishek Bachchan/Instagram