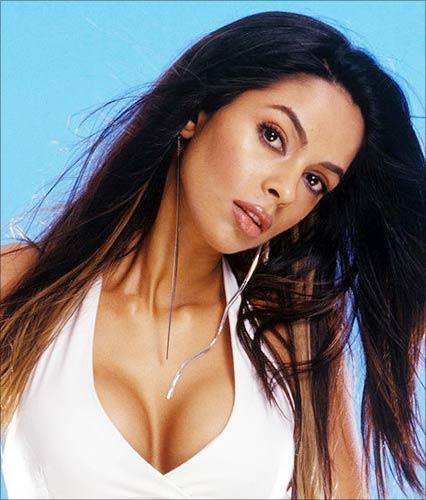 Mallika Sherawat and newsprint just seem to go well together.
Mallika hasn't had a release since Pyaar Ke Side Effects, but that doesn't seem to matter. The media attention is diverted to her, full-swing, even though this year has just seen her in guest appearances and cameos.
And she ends up as the film's highlight. Not to mention its most publicised aspect.
This is a woman who got more press than Jackie Chan at Cannes, completely over-shadowed all of Aishwarya Rai's songs with her one bellydancing act in Guru, and did the same with a memorable Mehbooba retake for Aap Ka Surroor: The Moviee: The Real Luv Story, wiping poor heroine Hansika Motwani into oblivion.
Now, despite the fact that the upcoming Welcome features Mallika in a guest appearance, she's naturally gravitated to the pre-publicity spotlight. To the extent that in a recent newspaper article, Welcome was referred to as the next Mallika film, also starring Akshay Kumar!
Now that's what you call a media magnet.
Text: Gullu Gupshup