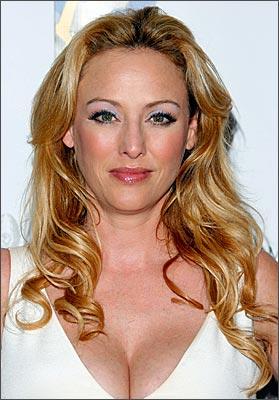 Virginia Madsen has signed on to join Hilary Swank and Richard Gere in Mira Nair's Amelia Earhart biopic Amelia.
Also Read: Mira Nair to direct Gere, Swank
The film chronicles the rocky relationship between the famed aviator (Swank) and publisher-promoter George Putnam (Gere), whom Earhart eventually married, reports Variety.
Madsen will play Dorothy Binney, Putnam's first wife in the film for Avalon Pictures and Fox Searchlight.
Ron Bass has penned the screenplay and production is slated to begin later this month in Toronto, Nova Scotia and South Africa.
Kevin Hyman, Ted Waitt and Lydia Dean Pilcher are producing while Swank and Bass are executive producing.
Text: ANI | Photograph: Getty Images