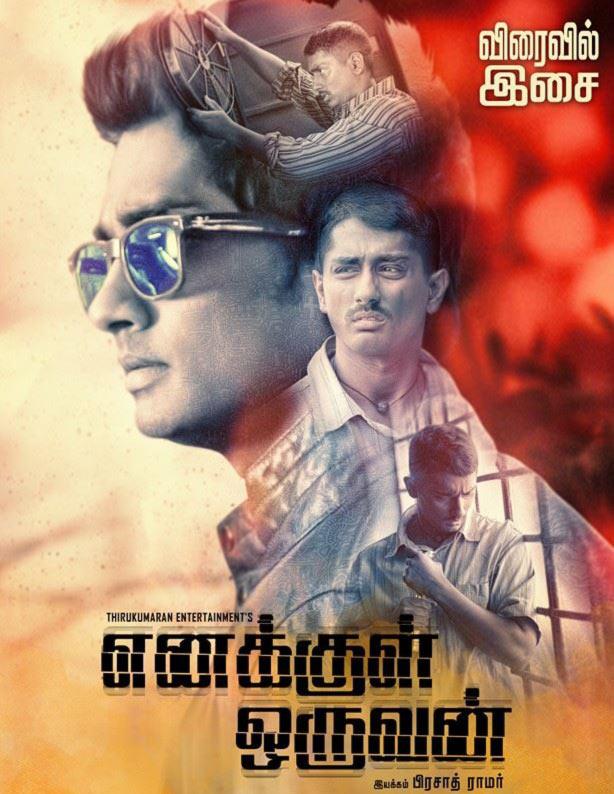 The first look of the Tamil remake of Pawan Kumar's crowd-funded Kannada film Lucia is out.
Titled Enakkul Oruvan (borrowed from the 1984 Kamal Haasan starrer), it is produced by C V Kumar and directed by newcomer Prasad Ramar.
The music is composed by Santosh Narayanan and cinematography is by Gopi Amarnath.
Siddharth plays the role that Sathish Neenasam played in the Kannada original.
Kannada actor Deepa Sannidhi plays the role Sruthi Hariharan essayed.
Lucia, which released a year ago, was a landmark film in Kannada and will be remembered for its innovative storytelling.
The Kannada film industry is known for remaking hit films from other regional languages. So Lucia being remade in Tamil seems to be a moment of pride for several Kannada movie fans, who have been commenting on Pawan Kumar's Facebook timeline and sharing their excitement.
The audio releases today, September 8.