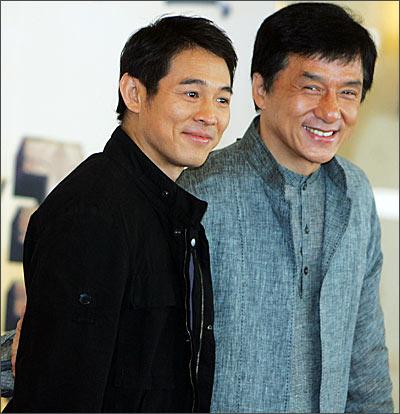 Two of the biggest martial arts stars, Jackie Chan and Jet Li, come together in one of China's most expensive movies ever made, The Forbidden Kingdom.
The film is directed by Rob Minkoff (The Lion King, Stuart Little movies).
The Forbidden Kindgom was earlier titled The J & J Project. The film is about an American teenager, who is obsessed with kung fu. He makes an extraordinary discovery -- in a pawnshop in a town in China -- a legendary weapon of the Chinese sage and warrior, the Monkey King.
With the lost relic in hand, the teenager finds himself travelling to ancient China to join a crew of martial arts warriors to free the imprisoned Monkey King.
Photograph: Getty Images