Janhvi, Sara workout together... Ayushmann celebrates nine years of Vicky Donor...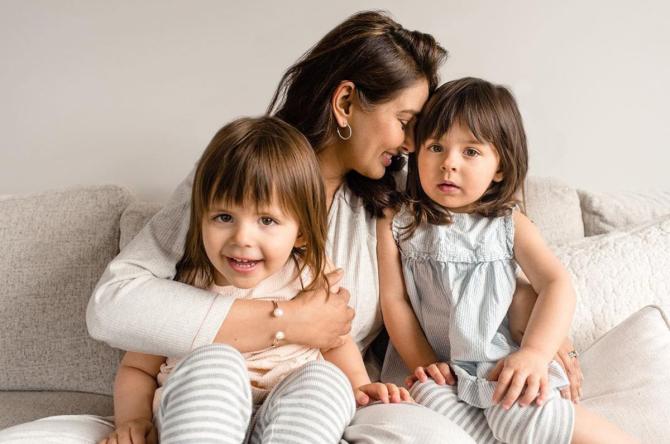 Lisa Ray: 'There's something about Mother's Day 2021 that poignantly brings to mind the challenges and sacrifices yet ultimate joy of motherhood.
'I've had some time to reflect on my mother. I miss her.
'Every Mother's Day I observed a cherished ritual: She would take out her favourite gold earrings and fasten bangles on her wrists. This was jewellery passed on to her from my father's family in India.
'Watching the traditional Indian gold gleam in her blond hair was a perfect visual celebration of my mixed cultural heritage and my mother's spirit. I hope to pass on precious memories and impressions laden with heritage like this to my daughters, Sufi and Soleil.'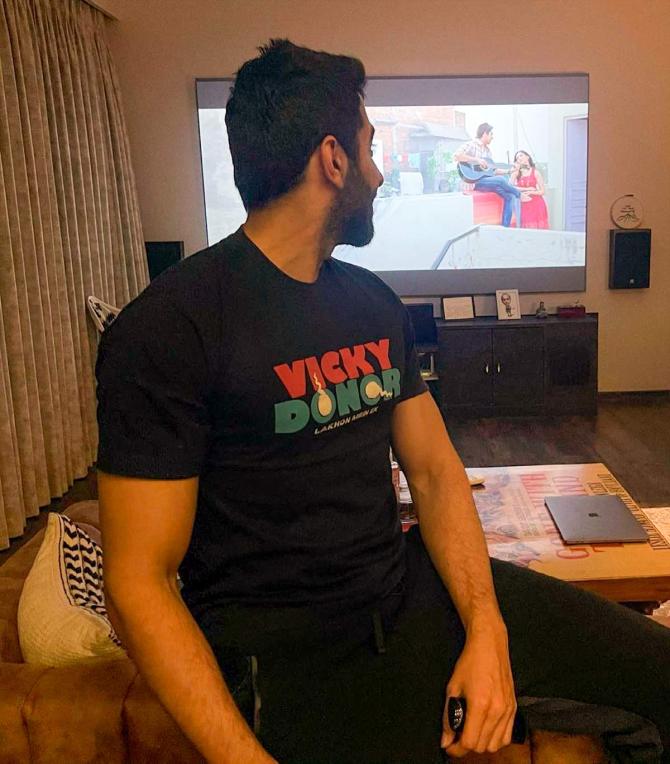 Ayushmann Khurrana celebrates 9 years of Vicky Donor with a nostalgic post:
'If I look back now, it seems like yesterday. The year 2012 and now it's 2021. Coincidentally they're the same jumbled digits. This shot reminds me of composing the line "kothe utte baeh ke akhiyaan milaunde", I had written this verse of Paani Da Rang while I was shooting on this location, close to Rajouri Garden in Delhi.
'With perpetual butterflies in my stomach, I shot for this film, playing cricket or football with Shoojitda, post pack up, every single day.
'Thank you Shoojitda for being a great mentor. Thank you Juhi for coming up with this benchmark of a script and altering the course of Hindi cinema. Thank you Ronnieda for being the coolest producer. And thank you big bro John Abraham for backing this gem. I owe it to you guys!
'Thank you Yami, Annu ji, Dolly ji, Veera, Negi ji, Jogi ji and the entire team. Thank you universe for realising my big Bollywood dream.'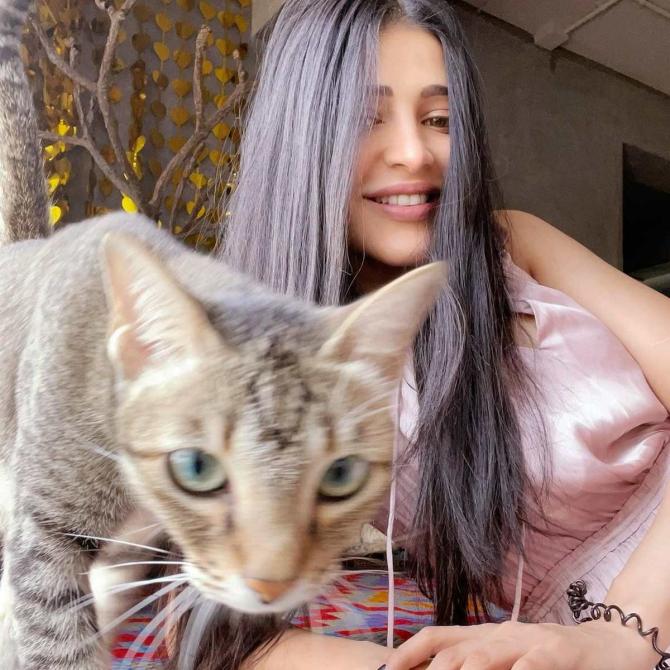 Shruti Haasan tells us what she does in the lockdown:
'It's such a tough time - I do silly things, creative things boring chores to lift my spirits - I'm thankful for my lockdown buddies who are relentless photobombers and such lovely souls - today I felt like being unproductive - I felt like stopping for a second and acknowledging my anxiety - in my heart is a prayer for everyone suffering and I meditate on putting out my little bit of good energy out toward the chaos - tell me how you're feeling - let's try and help each other? Let me know if there's any information want me to share or anything we should be talking about? and in any case here's a giant hug for you.'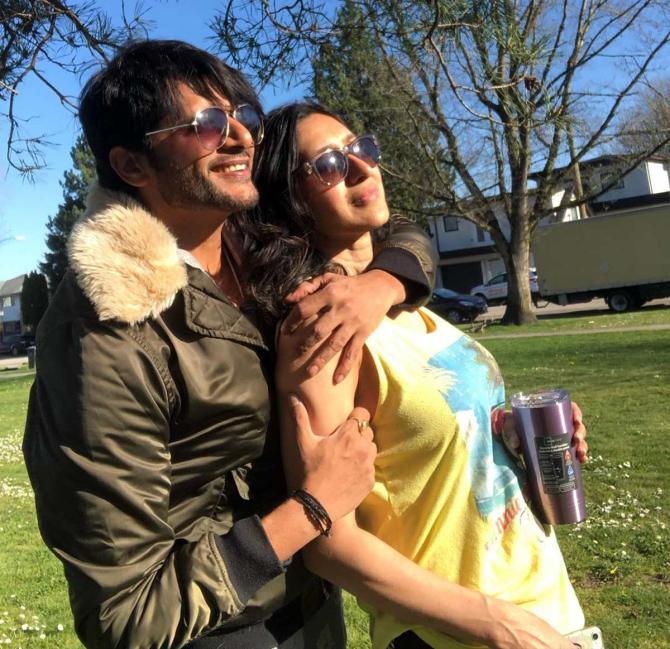 Karanvir Bohra wishes Teejay Sidhu on their wedding anniversary:
'Tu jab jab mujhako pukare... crossed the double 7 year itch sweaty.... happy 14th Canadian anniversary darling... It really feels like I'm still dating you, the love, the tiffs, the cuddles the *** (ahem!) Sab om namoshivaya Aur upar se 3deviyon ka papa because of you....I love you so much my darling....'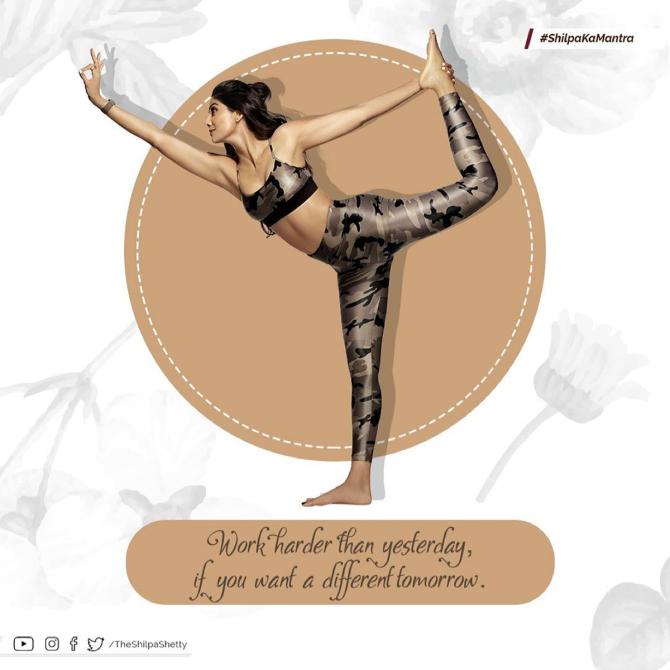 Shilpa Shetty: 'I always only connected this thought to the physical act of working hard for a better or more successful future. But, this past year has made me see another perspective. It has made me realise just how important it is to work on our mental health every day.
'On some days, we need to put in that extra effort to stay afloat and not give in to the various pressures of life.
'When we work on making ourselves a priority, when we regularly take a breather from our daily grind, and when we draw out some healthy boundaries for ourselves; these are all steps towards "healing"... and leading us to a better tomorrow. How do you tend to your own happiness?'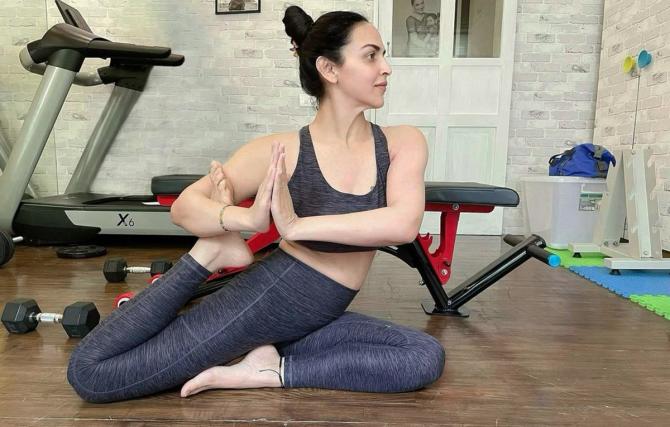 Esha Deol: 'Namastay stay home safe! In these trying times it's important to keep ourselves mentally & physically fit so I get my daily dose of peace here .... stretching & yoga is always a good thing! So start today from home.'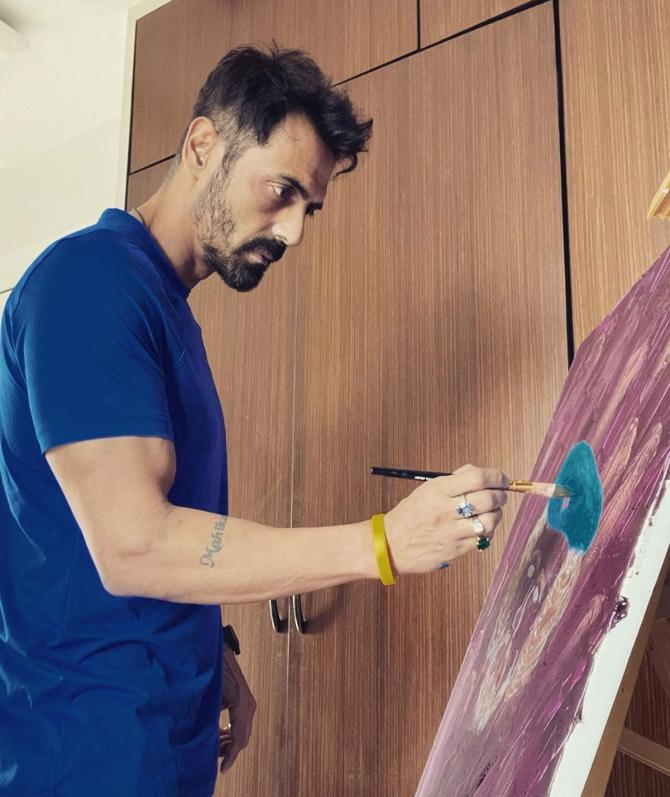 As Arjun Rampal is quarantined, he tries his hands at painting.
Watch: Janhvi Kapoor and Sara Ali Khan workout together.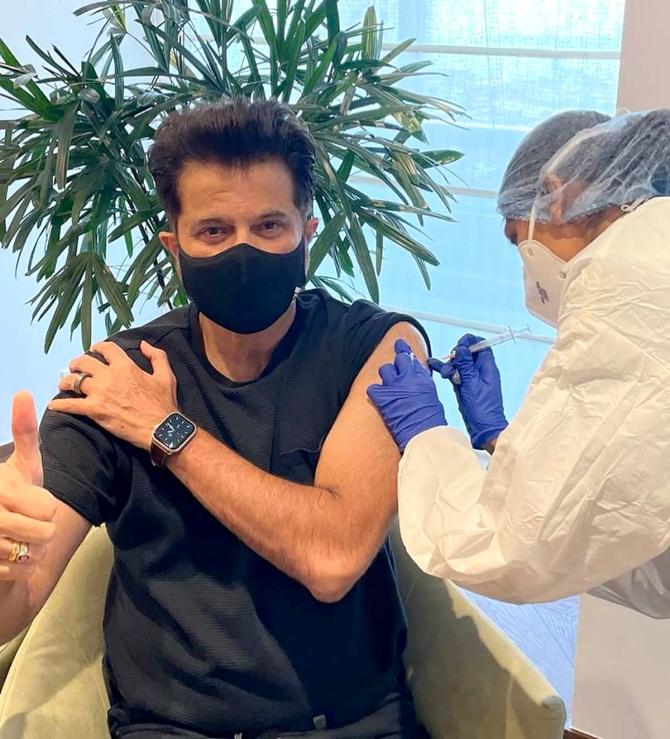 Anil Kapoor gets his second dose of the vaccine.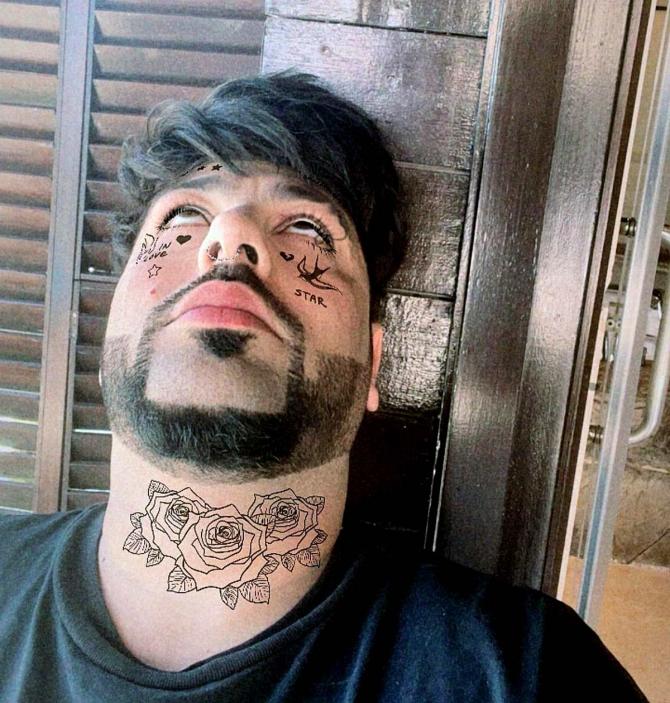 Badshah is 'possessed', he says.