Doesn't Shahid look regal?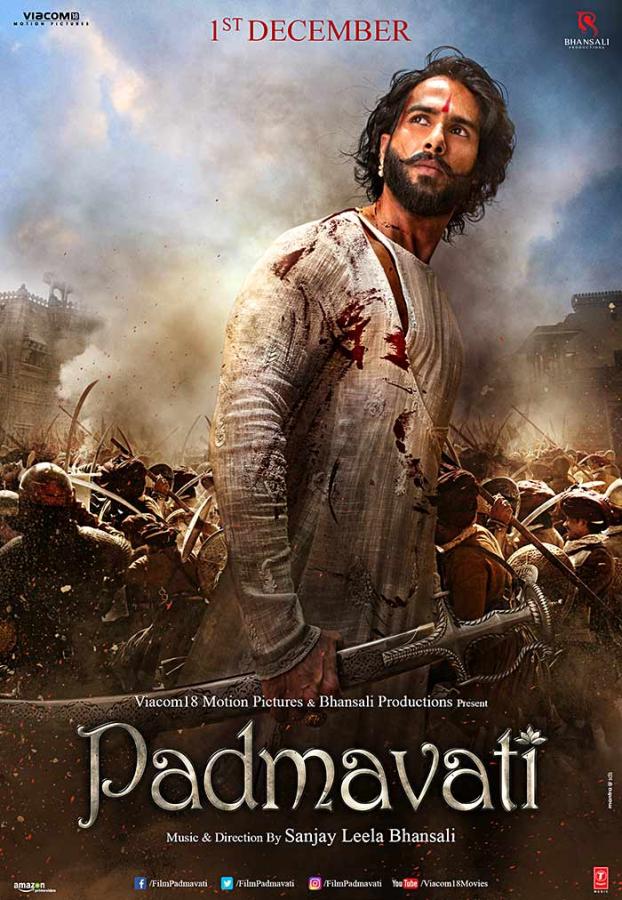 Deepika Padukone's look from Padmavati was out last week, and WOW! didn't Deepu look gorgeous!
Shahid Kapoor, who plays Rani Padmini's husband in Sanjay Leela Bhansali's presumed epic, has just released his look from the film, and boy! he looks wonderful too.
The costumes for Padmavati have been designed by Delhi designers Rimple and Harpreet Narula who sourced material from antique markets for what the actors wear in the film.
As we reported some days ago, SLB is deeply impressed by Shahid's "skilled, subtle, nuanced and under-understated" performance in Padmavati.
"Shahid is the band mutthi, the surprise packet of Padmavati," a source from the film's unit had told Subhash K Jha.
"Everyone expects the focus to be on the dramatic conflict between Ranveer Singh and Deepika Padukone," the source had added, "but Shahid has as much prominence in the script as his co-stars, if not more."
"Shahid came on board as the outsider. Both Ranveer and Deepika had worked with SLB twice over. For Shahid it was a first and he was apprehensive about the experience, specially since he wasn't playing the title role," the source said.
"But the way he has embraced his space in Padmavati will win Shahid a huge amount of critical praise and mass adulation."
The skills Shahid brought to his role of Rani Padmini's calm, strong-willed, husband means SLB has told close friends that it will be Shahid in his next film, and none of the other names being tossed around.
Padmavati releases on December 1.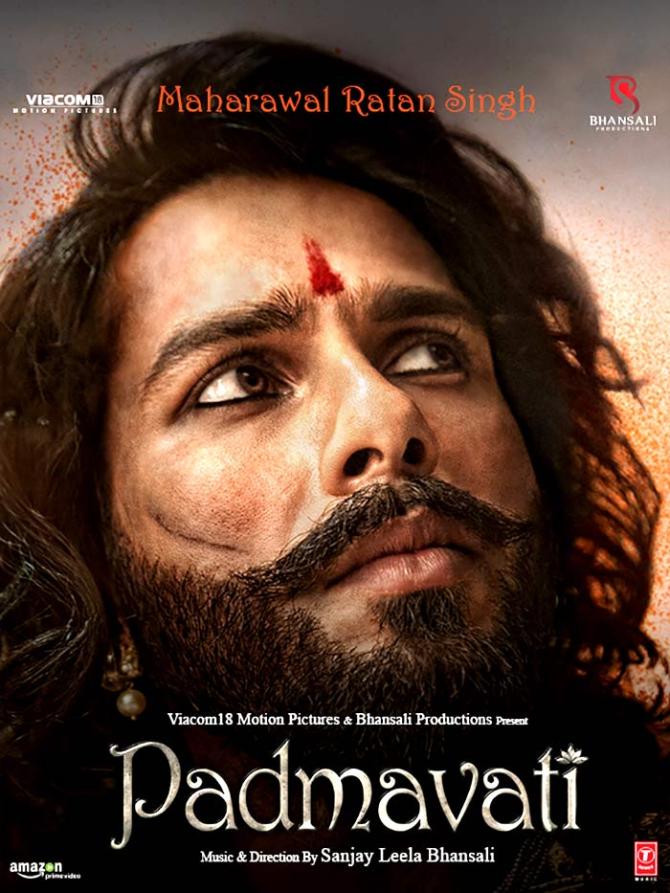 Like Shahid's look? Vote!