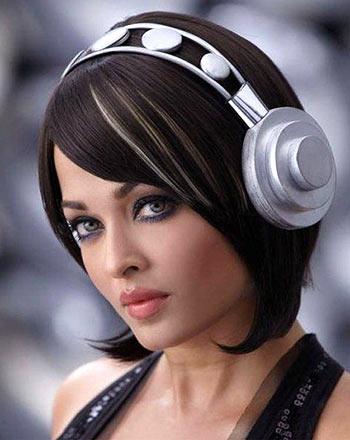 One could write a coffee table book on Bollywood wigs alone, there's such a surfeit of them.
Acting is all about role-playing and the sheer variety our stars have to offer in the hairpiece department is overwhelming, to say the least.
Whether to cover a bald head or let your hair down, one can learn (and unlearn) a great deal about the art from Hindi movies. Take a look.
Sunny Leone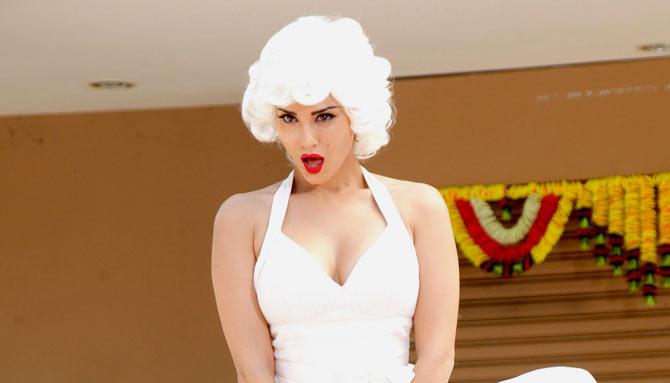 IMAGE: Sunny Leone in Kuch Kuch Locha Hai

Every woman wants to be Marilyn Monroe but few can channel her oomph or silver hair like Sunny Leone in Kuch Kuch Locha Hai.
Rekha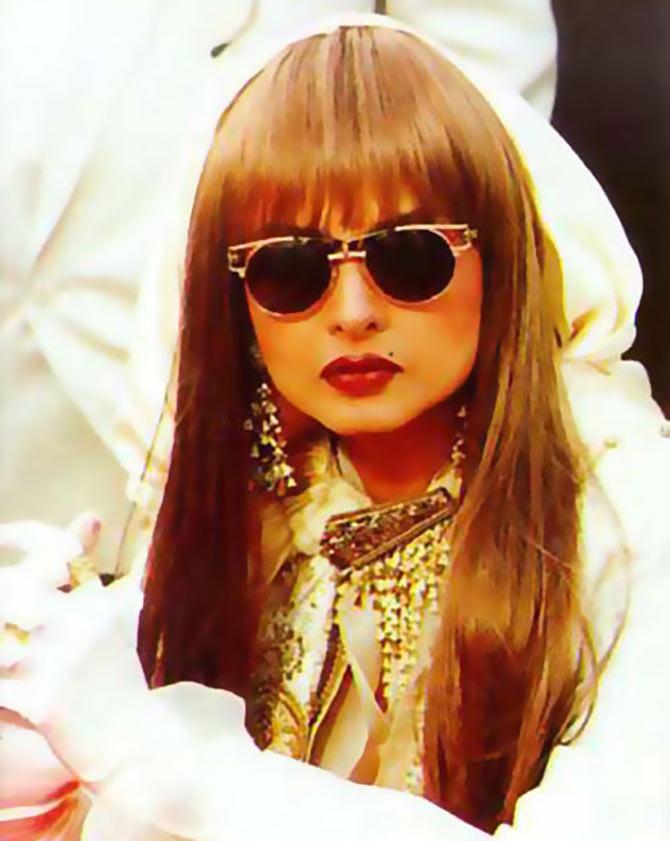 IMAGE: Rekha in Khiladiyon Ka Khiladi
Why waste money in dyeing those locks blonde when you can sport sleek, straight hair like Rekha as a Canada-residing desi in Khiladiyon Ka Khiladi?
Kareena Kapoor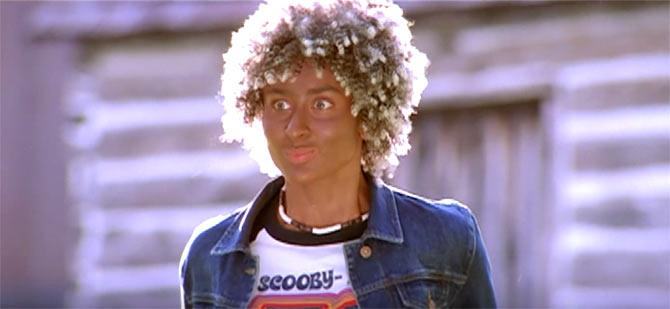 IMAGE: Kareena Kapoor in Khushi
Long before Sri Lankan fast bowler Lasith Malinga worked the Afro, Bebo attempted a bizarre black and white mix in Khushi.
Aamir Khan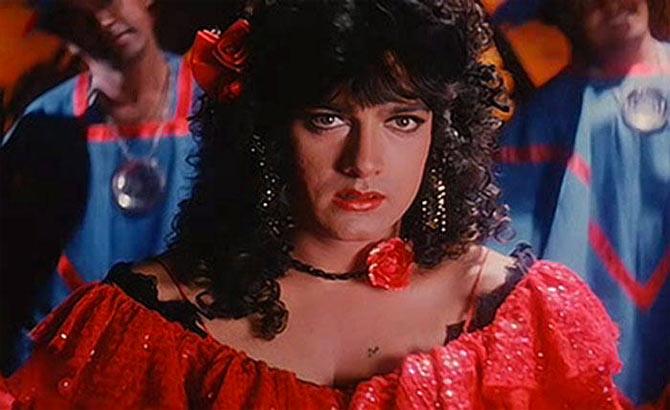 IMAGE: Aamir Khan in Baazi
They say 'girls just wanna have fun.' Sometimes, guys do too. By pretending to be a girl. Remember Aamir Khan's Dole dole moment and those gazillion curls in Baazi?
Amitabh Bachchan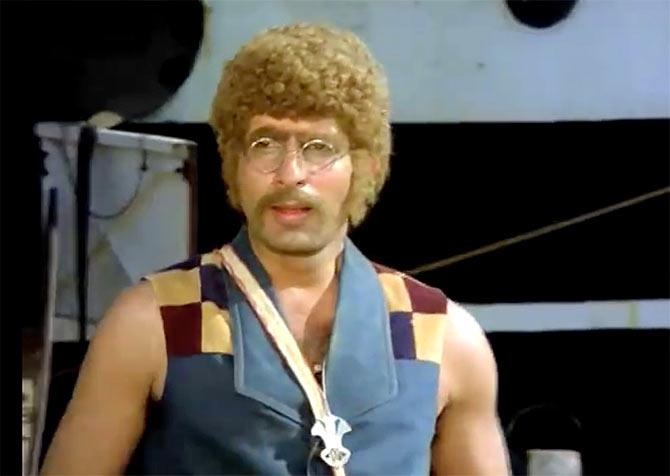 IMAGE: Amitabh Bachchan in The Great Gambler
We don't know what's more authentic about Amitabh Bachchan's hippie avatar in The Great Gambler -- his curly blonde mop or his phirang accent.
Deepika Padukone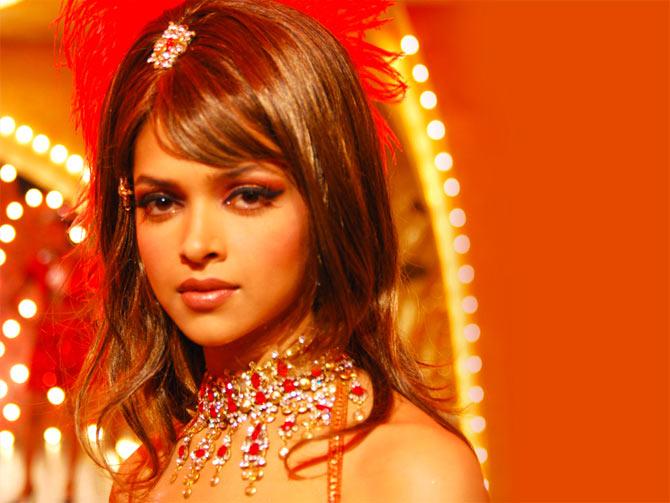 IMAGE: Deepika Padukone in Om Shanti Om
Deepika Padukone rocks a retro wig, the kind that transformed Asha Parekh and Sharmila Tagore from dainty to diva within seconds, in Om Shanti Om.
Helen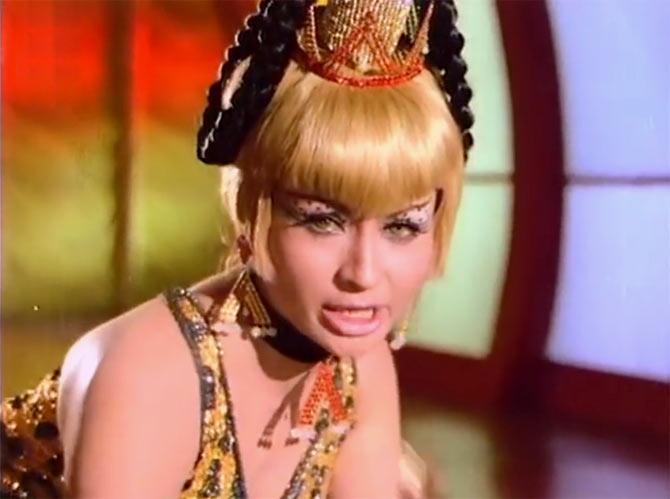 IMAGE: Helen in Yaar Mere
Of course, Helen is the real deal, the uncrowned queen of cabaret, costumes and hairpieces, sizzling in yet another elaborate flaxen coif for a number in Yaar Mere.
Reena Roy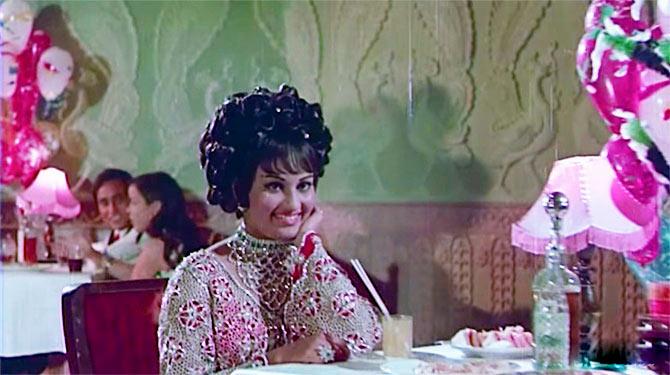 IMAGE: Reena Roy in Madhosh
Reena Roy tries to juggle the bold, the beautiful (and the bizarre) with her rolled hair wig in Madhosh, but comes off looking more poodle than pretty.
Madhuri Dixit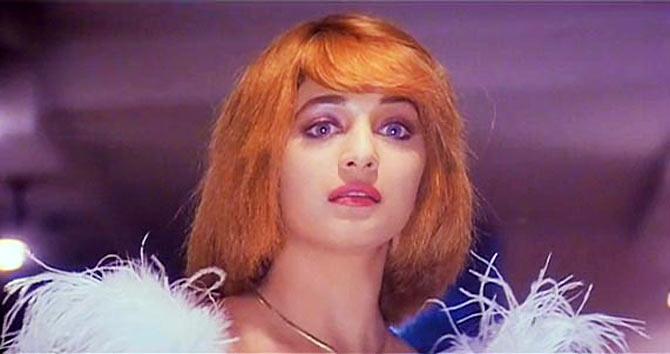 IMAGE: Madhuri Dixit-Nene in Yaarana
While on bad wigs, here's Madhuri Dixit trying to pass off as a vampire, er, videshi, in a badly trimmed, tacky orange hairpiece in an equally shabby movie named Yaarana.
Saira Banu
IMAGE: Saira Banu in Purab Aur Paschim
And there's Purab Aur Paschim's effortlessly hot Saira Banu doing a Brigitte Bardot in her glossy blonde avatar.
Aishwarya Rai Bachchan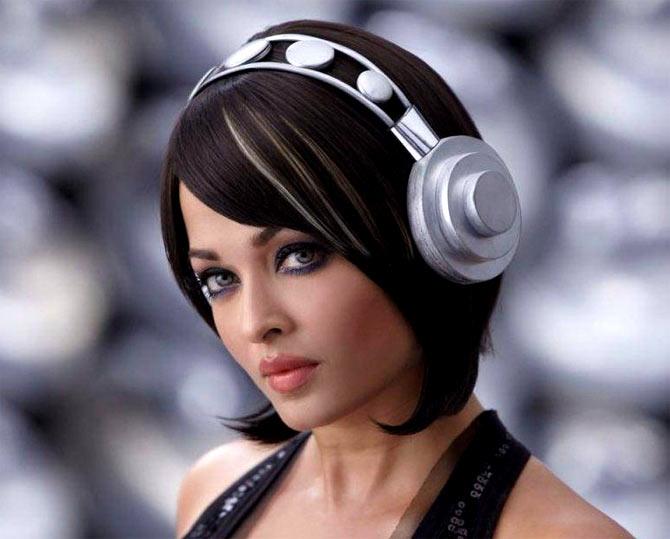 IMAGE: Aishwarya Rai Bachchan in Robot
The world may not be ready for Aishwarya Rai Bachchan's purple lips but the Robot girl sure knows how to nail the futuristic belle look in a silver streaked bob.
Dharmendra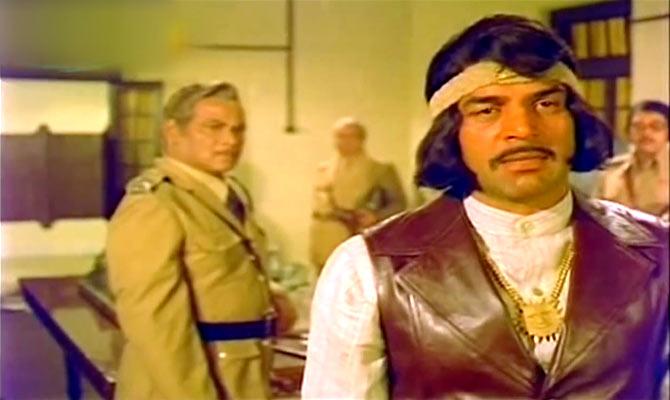 IMAGE: Dharmendra in Chunaoti
One look at Dharmendra in Chunaoti and you know where No Place For Old Men's Javier Bardem got his inspiration.
Preity Zinta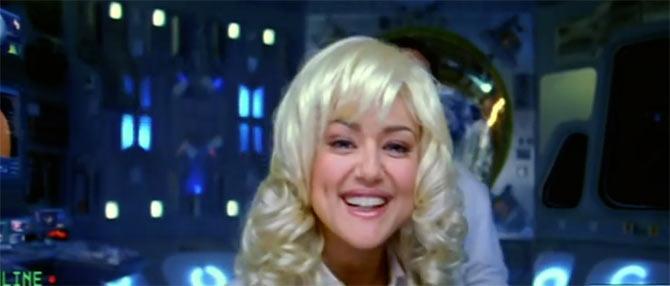 IMAGE: Preity Zinta in Jaan-E-Mann
Remember the time when Preity Zinta's bubbliness rubbed off on her platinum blonde wig as well in the final scene of Jaan-E-Mann?
Pran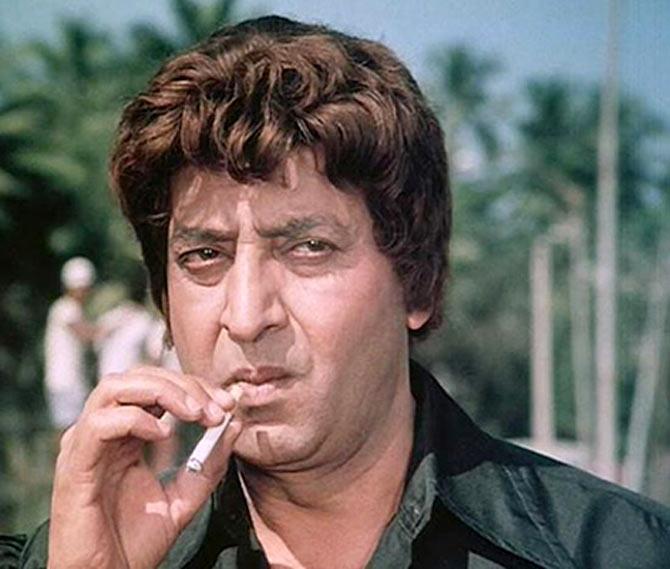 IMAGE: Pran in Don
The king of get-ups, villain Pran has sported numerous looks in his movies. But his Greco Roman wig in Don defines attention grabbing.
Naseeruddin Shah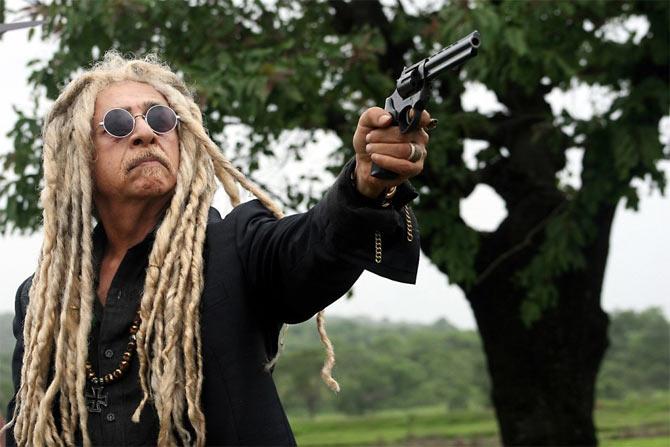 IMAGE: Naseeruddin Shah in Jackpot
If Rapunzel were a man with silver tresses, he'd probably look like Naseeruddin Shah sporting these fierce platinum dreadlocks in Jackpot and The Blueberry Hunt.
Priyanka Chopra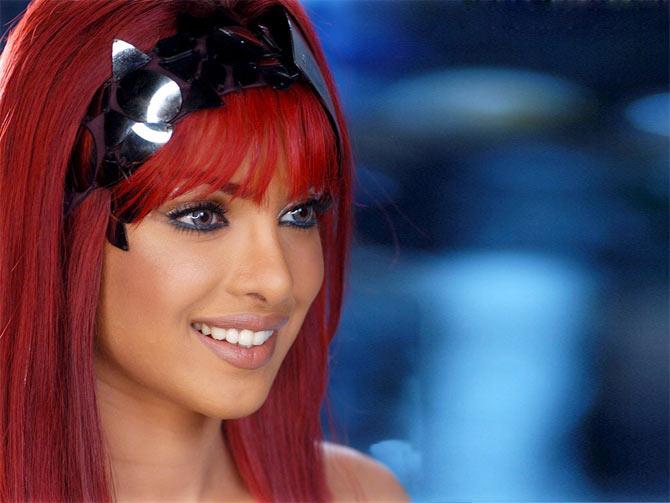 IMAGE: Priyanka Chopra in Love Story 2050
Unlike Katrina Kaif who dyed her hair red for the dud Fitoor, Priyanka Chopra smartly invested in a disposable wig in an even brighter shade for the equally forgettable Love Story 2050.
Sanjay Dutt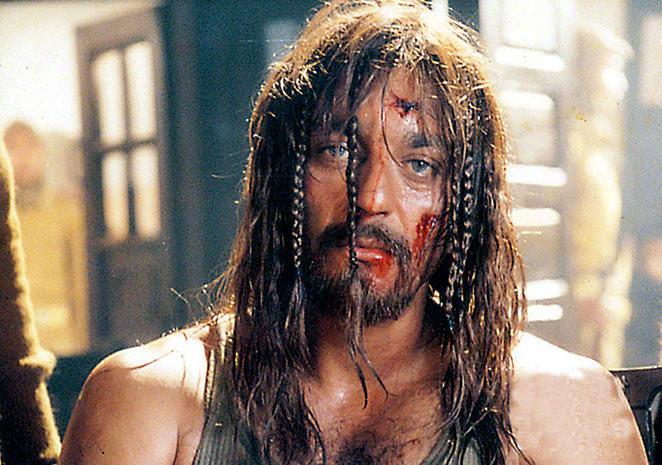 IMAGE: Sanjay Dutt in Kartoos
How not to wear long hair? Sanjay Dutt's half-way Rastafarian in Kartoos is a complete mess.
Ranbir Kapoor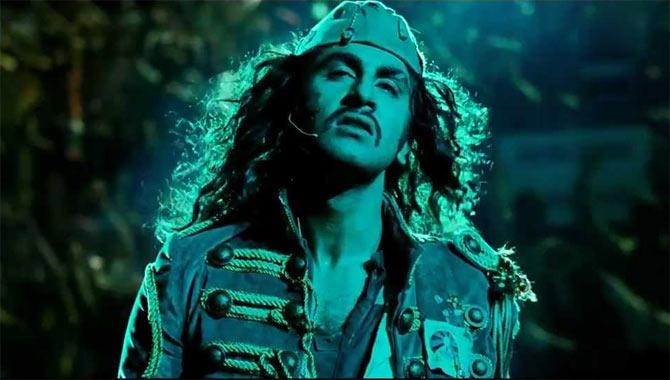 IMAGE: Ranbir Kapoor in Rockstar
How to wear long hair? Ranbir Kapoor's Rockstar look and strategically unruly mane lives up to its reputation.
Anushka Sharma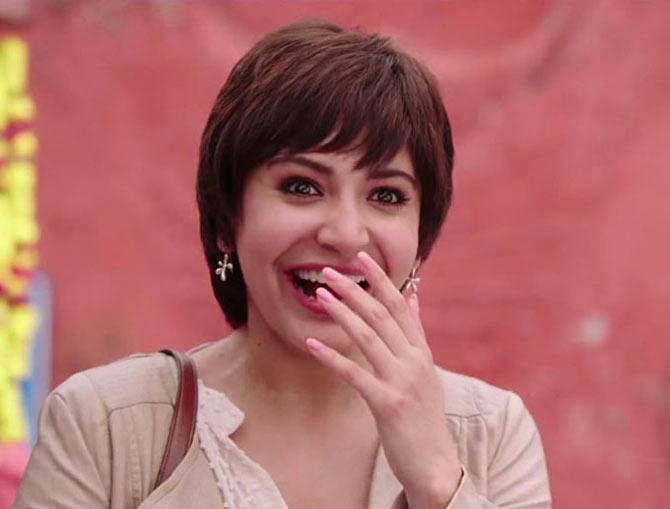 IMAGE: Anushka Sharma in PK
Want to enjoy the benefits of seriously short hair without losing a single strand? Buy a pixie cut wig like Anushka Sharma in PK.
Salman Khan
IMAGE: Salman Khan in Tere Naam
Salman Khan recreates Kishore Kumar's Padosan hair in Tere Naam. The result is hilarious but catches on like a rage.
Shammi Kapoor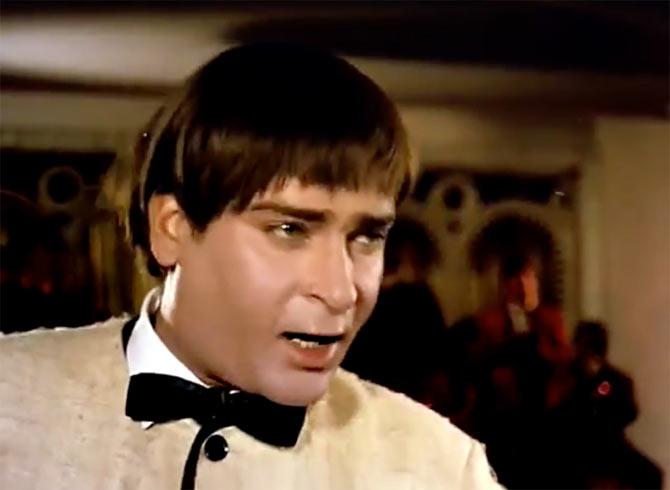 IMAGE: Shammi Kapoor in Janwar
On the other hand, Shammi Kapoor tries to do a Beatle in Janwar and the response is anything but yahoo.
Akshay Kumar, Saif Ali Khan, Kareena Kapoor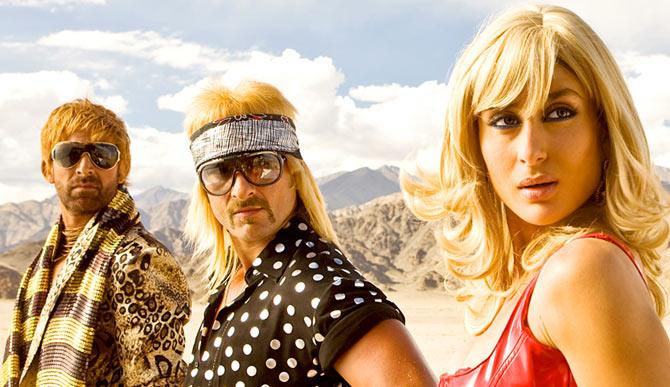 IMAGE: Akshay Kumar, Saif Ali Khan and Kareena Kapoor Khan in Tashan
The Tashan troika -- Akshay, Saif and Kareena -- let their fake hair down in what looks a lot like Shane Warne, Hulk Hogan and Pamela Anderson.
Amrish Puri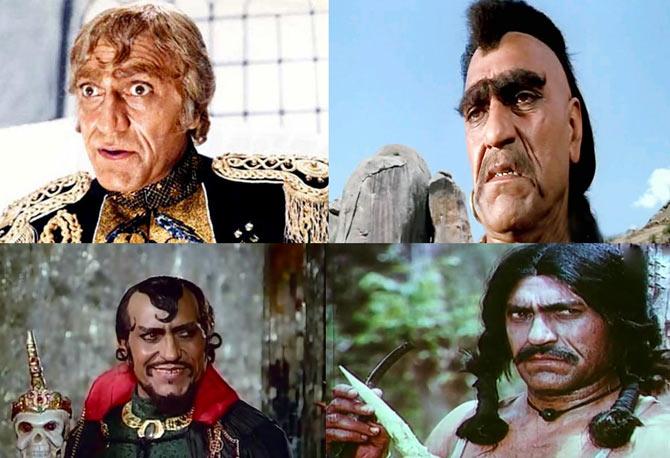 IMAGE: Amrish Puri in Mr India, Loha ,

Haatim Tai

and
Amrish Puri's wigs are stuff legendary collectibles are made of. Mohawk, Caesarian, plaits, punk or ponytails -- Bollywood's ultimate villain has worn them all.