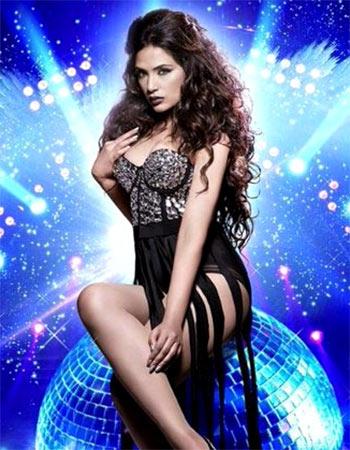 Seduction. Enigma. Tease.
The Bollywood cabaret dancer exists to attract and allure.
She uses her dance moves, feline charm and come-hither eyes to toy with male hearts. Remember the iconic Helen? It was this imagery most moviegoers grew up on till suggestive item songs took over.
But the art of cabaret dancing is far from obsolete if Richa Chadda's sizzling turn as its representative in Pooja Bhatt's Cabaret is any indication.
While the film hits the screens only on June 10, we couldn't help remember some of Bollywood's best cabaret performers over the years.
Take a look at these filmi cabaret dancers and vote for your favourite at the end!

Madhubala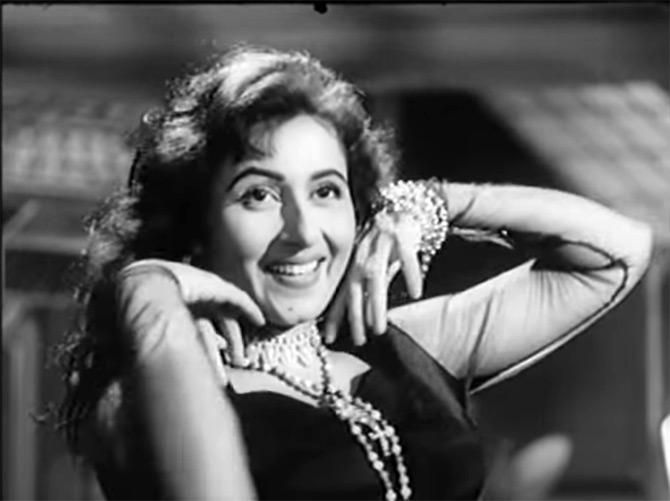 A far cry from her staple turns as spoilt heiress or distressed damsel, Madhubala's showgirl oomph is quite possibly the reason behind Howrah Bridge's enduring popularity.

Helen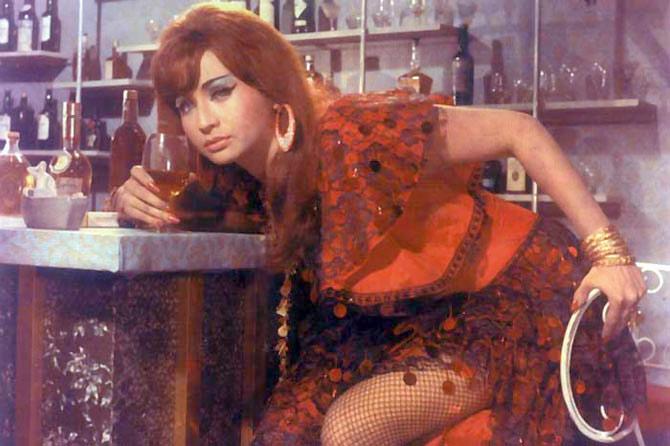 Nimble, graceful and so very sexy -- Helen's the last word on the subject.
Even after decades, her legacy of delectable cabaret numbers -- be it Caravan's Piya tu ab to aaja, Teesri Manzil's O haseena zulfonwali or Intequam's Aa jaanejaan -- remains unchallenged.

Bindu
When not spewing venom or concocting schemes at her on-screen hate-list, Bollywood's crafty vamp demonstrated her inimitable cabaret skills as Shabbo (Kati Patang) or Mona Darling (Zanjeer).

Aruna Irani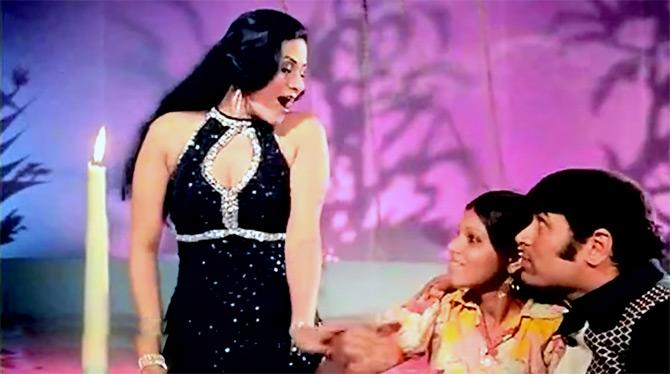 Armed with an hourglass figure and shrewd gaze, Bollywood's original spice girl's style was both fun and foxy.
But it's when Aruna Irani lets her guard down to reveal her vulnerability beneath the glamour in Khel Khel Mein's Sapna mera toot gaya that she goes from mast to memorable.

Jayshree T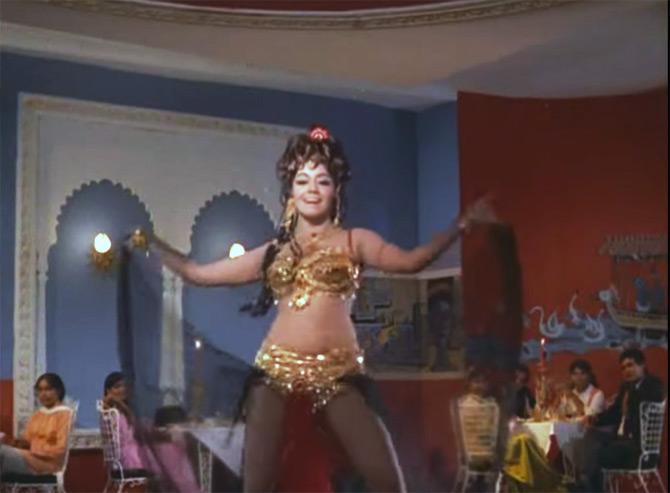 Jayshree T, along with Helen and Bindu, completed Bollywood's glorious triumvirate of cabaret dancers in the Sixties and Seventies.
Her elegant dance and dizzy sensuality turned quite a few heads, including that of Dilip Kumar in a double role in Dastaan.

Mumtaz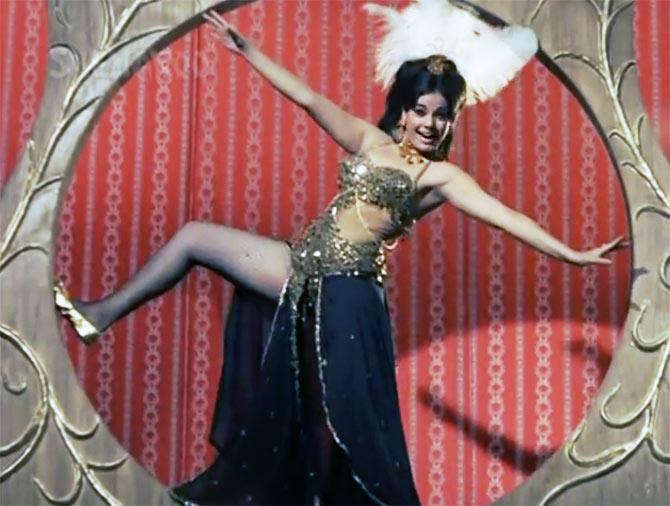 An explosive combination of cute and sexy, Mumtaz never stuck to merely playing the coy leading lady but burned the dance floor on more than one occasion with her cabaret ditties in movies like Humjoli and Apna Desh.
Padma Khanna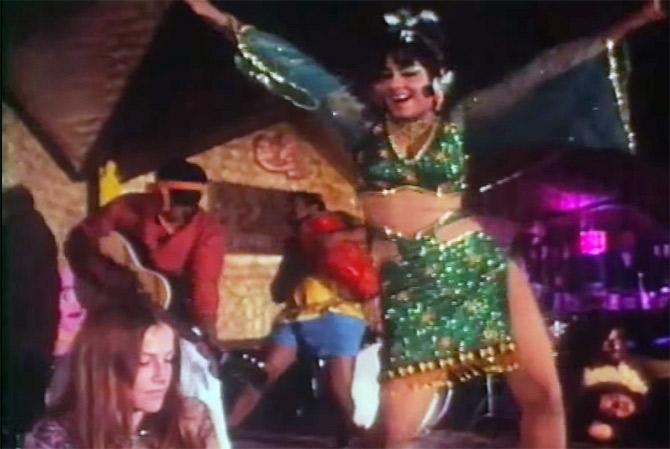 Not one to hold back, Padma Khanna is unmistakable whether displaying more than fifty shades of 'husn' in Johnny Mera Naam or shaking a leg in Paise Ki Gudia.

Zeenat Aman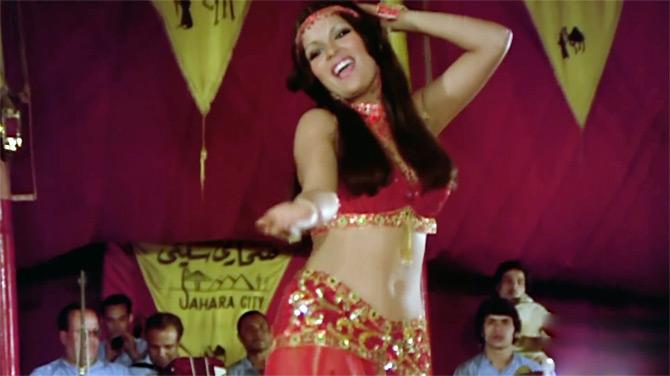 Marking the time when the lines between heroine and vixen began to blur, Zeenat Aman showed her all-rounder appeal at being both diva and devi.
The star's 10 on 10 figure and inbuilt sizzle only swelled her popularity every time she glided to the beats of the cabaret in the 1970s masala potboilers.

Parveen Babi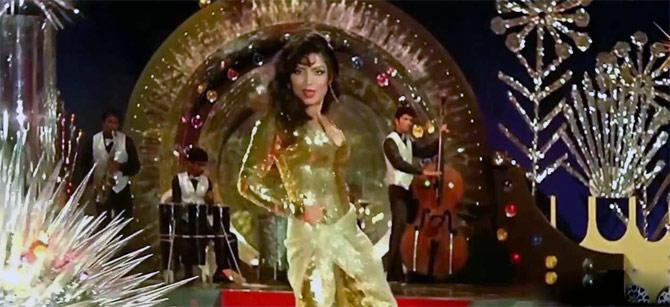 Ditto for the super slick Parveen Babi.
Not particularly keen to hog the Bhartiya Nari slot held tightly by the likes of Hema Malini, the Namak Halal siren took to new-age cabaret to tease her man with declarations like Jawani janeman and Raat baaki (Namak Halaal).

Kalpana Iyer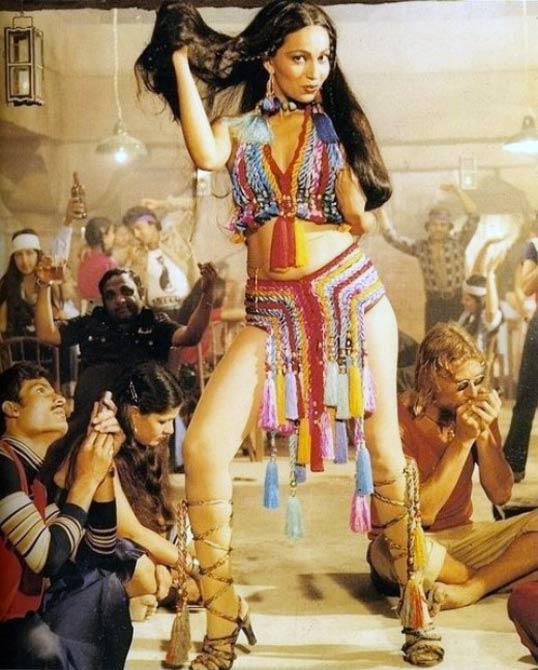 Kalpana Iyer's unconventional, groovy vibe provided a welcome break in the song and dance scene of the cabaret genre through movies like Kudrat, Sawaal and Avinash.

Rekha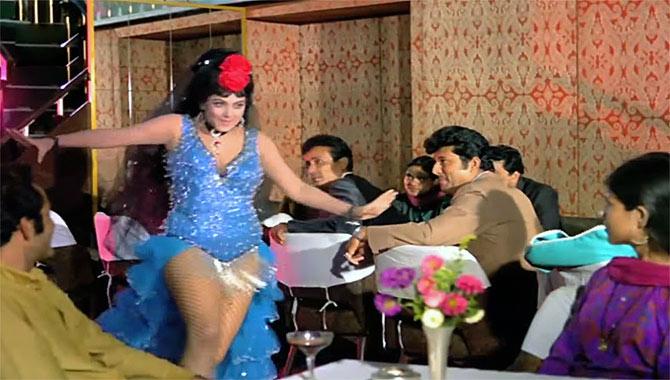 Before she transformed into a portrait of womanly perfection, a gawky, voluptuous Rekha enthusiastically slipped in shiny burlesque costumes to entice ogling wolves in movies like Zameen Aasman and Hawas to name a few.

Madhuri Dixit
One of the most accomplished dancers of Bollywood, Madhuri Dixit hasn't performed too many cabarets but her tantalizing Idli doo shine in Khel refuses to leave our memory.

Priyanka Chopra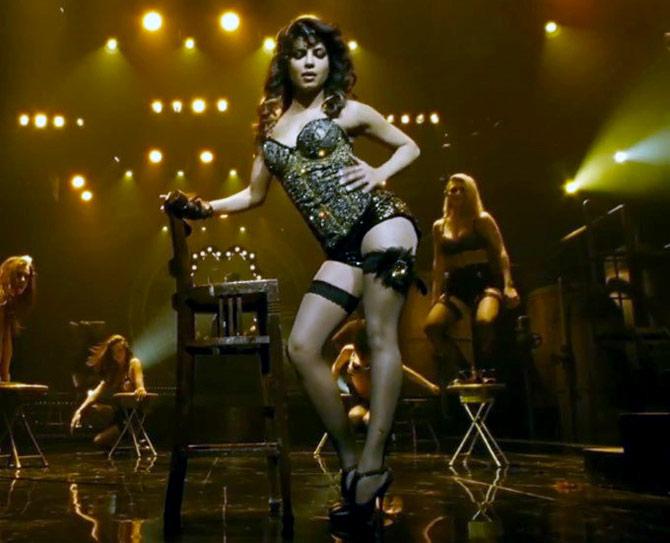 Her sharp portrayal of a FBI agent in American TV series Quantico landed her a vamp's role in the upcoming Baywatch movie.
If Hollywood saw her hotstepper side in Gunday's electrifying cabaret numbers, they'd sign her for a Chicago-style musical too.

Anushka Sharma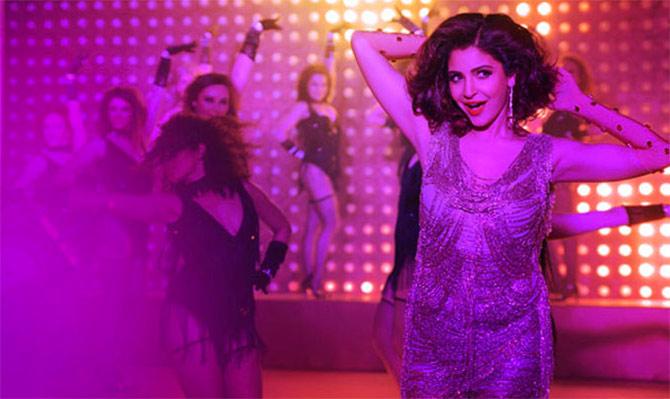 Bombay Velvet may have tanked but it gave Ms Sharma a rare opportunity to shimmer in vintage fantasy as a classic cabaret girl in 1960's Bombay.